25 Lessons We've Learned from 25 Years in Business
By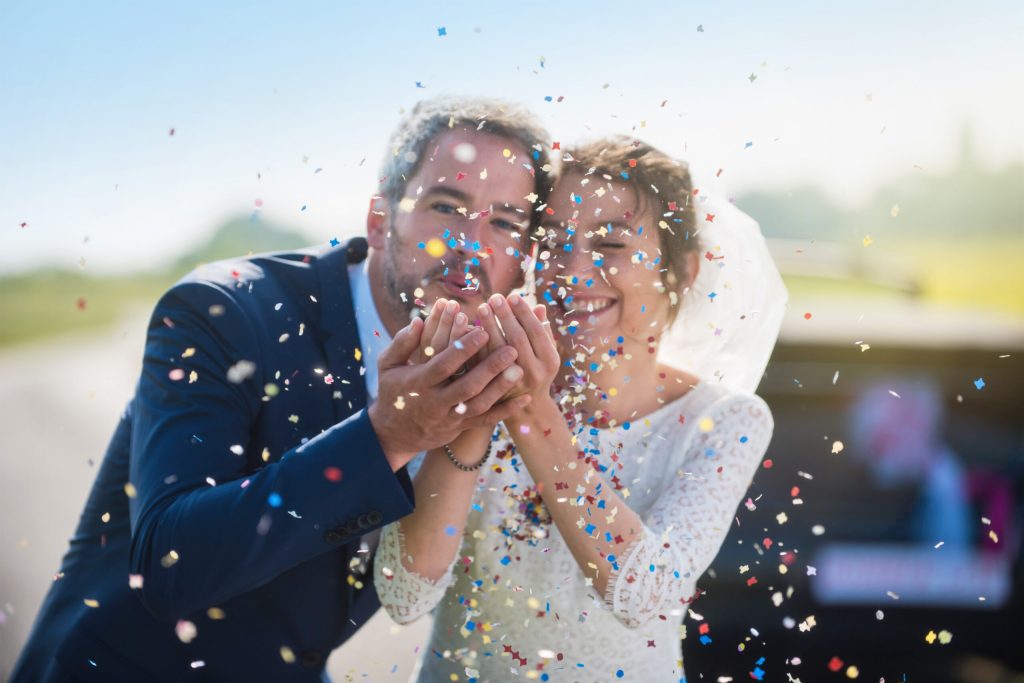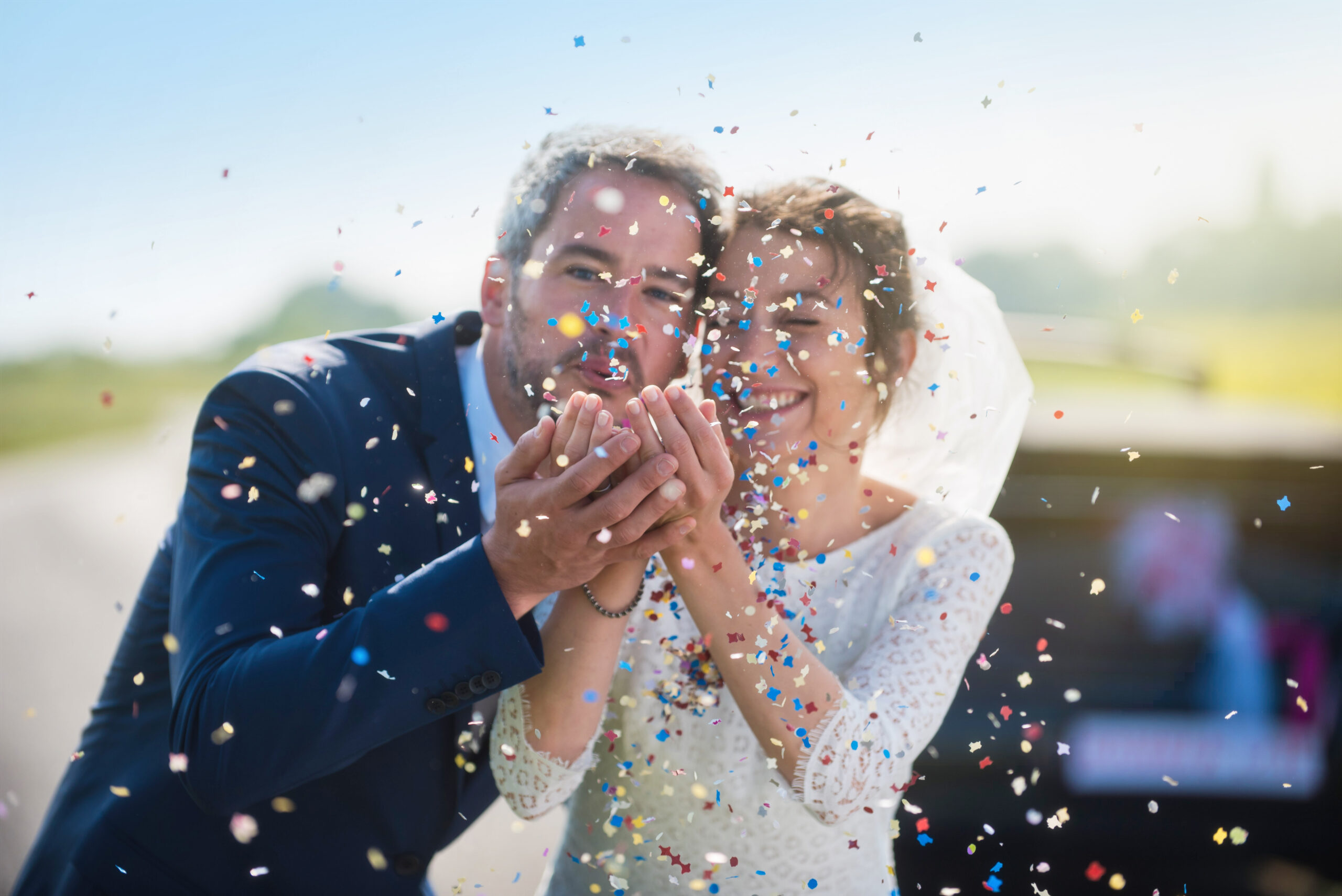 Business lessons
we've learned from supporting you and millions of couples 
It's terribly cliché but so true—time flies when you are having fun! And it is hard to believe that we've collected 25 years of amazing memories since The Knot was founded in 1996. From taking a leap to start and reimagining what the wedding planning process could look like to connecting with countless wedding pros across the country and supporting millions of couples as they get married, you can also bet we've collected more than just memories—we've learned a lot along the way as well. And, as we celebrate this milestone birthday alongside every single person who has been a part of this team and community, we thought it only appropriate to do a little introspection and share some of the biggest lessons we've learned with you. Whether you are celebrating a milestone birthday like we are or are just about to join the wedding industry, here are 25 lessons we've learned after 25 years in business!
It takes guts to start a wedding business 
Starting a business isn't for the faint of heart and we have seen the courage, determination, and creativity it takes firsthand (a huge round of applause to each and every one of you!). But it also takes a lot of planning and here is what we've learned about how to start an online wedding business.
Diversity always deserves to be celebrated
The wedding industry represents every person, culture, religion, and tradition imaginable—and that is perhaps the most beautiful thing. From celebrating Pride and Hispanic Heritage Month to helping you know what you need to about planning multicultural weddings with your couples, sharing everyone's stories will always be at the core of what we do.
Having a close relationship with couples is important
Understanding what couples are looking for doesn't happen without a trusting relationship. And, over the past 25 years, The Knot Worldwide has been committed to building trust with millions of couples as they start their wedding planning journey. The result? Those regular conversations result in important insights and resources we can pass along to you.
Love is love
Marriages and wedding celebrations have changed over the decades and (very thankfully) in the direction of equality. Everyone at The Knot Worldwide welcomes you and your couples with open arms and will continue to celebrate marriage equality and multicultural weddings alongside you.
Meet couples where they are
You might think of an effective marketing plan as one that brings couples to you, but over the years, we've learned the opposite is true. The key to booking out your calendar is meeting couples where they are (both literally with Storefronts and more abstractly with your storytelling). That's why we continue to build a space where couples can come plan their weddings and you can meet them where they are with advertising.
You are the CEO of your business 
Even though you may not have started your wedding business because you were excited to run a business, you are its CEO. And, while you might be most excited to be creative and work with your couples, it's important to have a business plan, create a marketing strategy, and always be thinking about your business checklist for the year ahead.  
Contracts or it didn't happen
As much as you plan for perfection, things happen. That's why having a strong contract is a must for every wedding business—no matter how large or small the scope of services.
Networking and community are paramount 
We've already talked about how wonderfully diverse the wedding industry is, and it is equally as strong a community. Whether you are just starting out or are trying to connect with another pro for a specific reason, having a strong network of people you can turn to is one of the biggest legs up you can have.
Have a footprint on the internet
No matter where you are building your business or how un-technical your services might be, it is important to have as large a footprint as you can on the internet. Why? Because it is where millions of couples turn to start planning their wedding after getting engaged. So, if you haven't educated yourself about SEO, now is the time—but you can rest assured that your Storefronts are already doing some of the heavy lifting for you.
Blogging isn't dead
Speaking of SEO (search engine optimization), blogging is still something you should be doing on a regular basis. Not only does it help you connect with couples searching for answers on the internet, but it also helps establish you as an expert in your field. 
You have to diversify your marketing plan
Having all of your eggs in one basket is never a good idea, so it is important to make sure you are using a variety of marketing tactics. From thinking about whether email marketing is something you should do and how to start with Instagram Reels and TikTok to understanding how to best use social media and when it's time to start advertising, the most effective marketing plan doesn't rely on just one thing.
Financial literacy is important 
Money might not be your favorite topic, but it is not one you should be avoiding! We've seen the difference between a wedding pro who really understands the numbers behind their business and one who doesn't—this is your reminder to become more financially literate and set your business up for financial success (even if it makes you uncomfortable).
A lot goes into how you price your services
Pricing your services for profit doesn't happen just by picking a number; it happens when you understand what it costs to operate your business and you cover your costs in your rates. We've talked with thousands of wedding pros over the years and here are the pricing strategies they've shared with us.
Success takes effort at every stage 
Building a business in the wedding industry is more akin to running a marathon than sprinting a quick race—and "winning" is both about how you start and pace yourself. Whether you are starting a wedding planning business, opening a wedding venue, or want to grow your existing wedding business, know that we're always here to support you. 
You have to create balance to have it 
Taking care of yourself should always be a priority, but after a year like this, we've all learned that work/life balance isn't something that just happens—it's something you create. 
Investing in your process is always worth it 
Some of the business investments you make cost money and there are others that cost you time. And, while investing either might be something you put off, we've never heard of someone regretting an investment in their processes. Whether it's sitting down to create a client onboarding or offboarding process or looking at ways you can save time with business systems, this is one space where the investment is always worth it.
Advertising boosts your business
We understand that advertising might not be the first thing that comes to mind when you think of ways you can book more clients. But 25 years of supporting wedding pros across the country has more than shown that advertising can help you grow. There are lots of reasons you should think about it (if you're not already), but here are the top 3 reasons you should be advertising. 
Client reviews are marketing gold
Maybe one of the best lessons we've learned since founding The Knot is the importance of client reviews. Don't get us wrong, we always saw the value in them, but they are now a pillar of any digital marketing strategy. That's why we encourage you to always ask for reviews, market your business with them, and why we always work to help you understand what couples are looking for when they read your reviews on The Knot and WeddingWire.
You can be a great salesperson even if you hate selling
Contrary to how you might feel, being a great salesperson doesn't require that you love selling. In fact, you can thoroughly dislike it. But being able to have a successful sales call and close a sale are, in fact, a part of your job—and you can exercise this muscle over time.
There is always something to do 
There is never a dull moment when you are a wedding pro—and there is always something to work on. Whether you are circling back to make sure your business is legit and doing a website review every year or blocking time for a brand audit and updating your marketing collateral, you can always work to push your business forward.
It's okay to say "no"
In fact, it is important that you learn how to say no. So repeat after us, "No is a complete sentence."
Mentoring someone is the best way to pay it forward
If you're ever looking for a way to give back (or pay it forward), becoming a mentor is one of the best things you can do. In fact, we believe in this so much that mentorship is at the core of our Fellowship for Change program—because learning from one another is how we grow together.
Your mission and values are important to your story
You started your wedding business for a specific reason or with a specific goal in mind. But, regardless of what you consider to be your end game, what motivates you to do what you do is a key part of your story—and your mission statement and core values are important to today's couples too.
Authentic connection is a must
Just as communicating what drives you is important, so is being authentic. Because this is actually your secret sauce—no one can replicate who you are as a person, after all. So if you have been wanting to create real connections with your couples and collaborators alike, it's never a bad time to increase your brand's authenticity. 
Wedding business owners are incredibly resilient 
What's the most important lesson we've learned (and seen) as we celebrate 25 years of The Knot? That you are incredibly resilient! You are beyond creative. And you are capable of handling anything the world throws at you. The past few years have been a testament to your ability to overcome, and while 2020 taught us all a lot of valuable lessons, there was still a lot to celebrate—and friends, we're just getting started!
Photo Credit: Jack Frog / Shutterstock.com
Let's grow your business together!
Start advertising on The Knot and WeddingWire, the top two wedding planning platforms.