Industry News
News & Events
Meet The 2023 WeddingPro Educators
By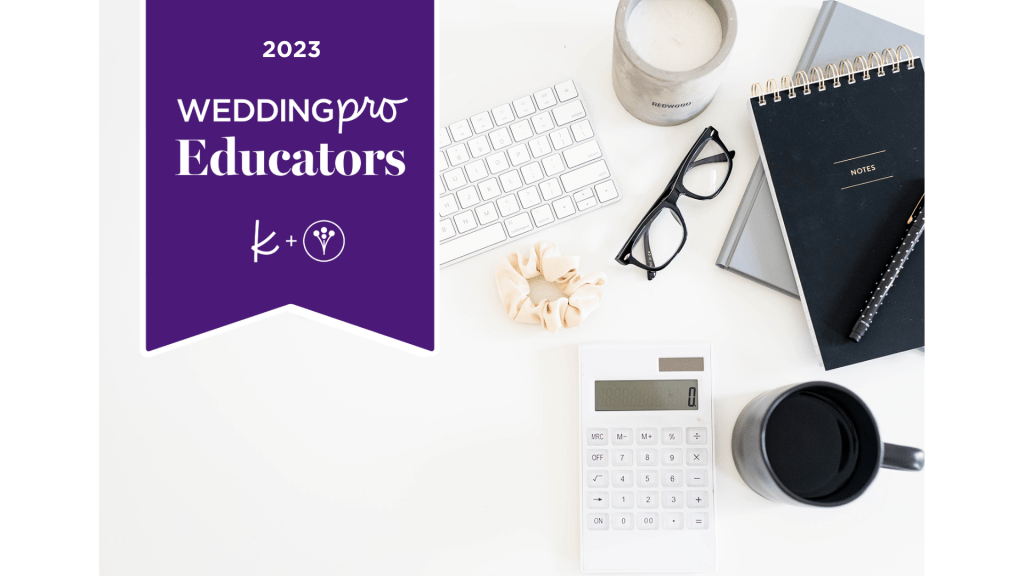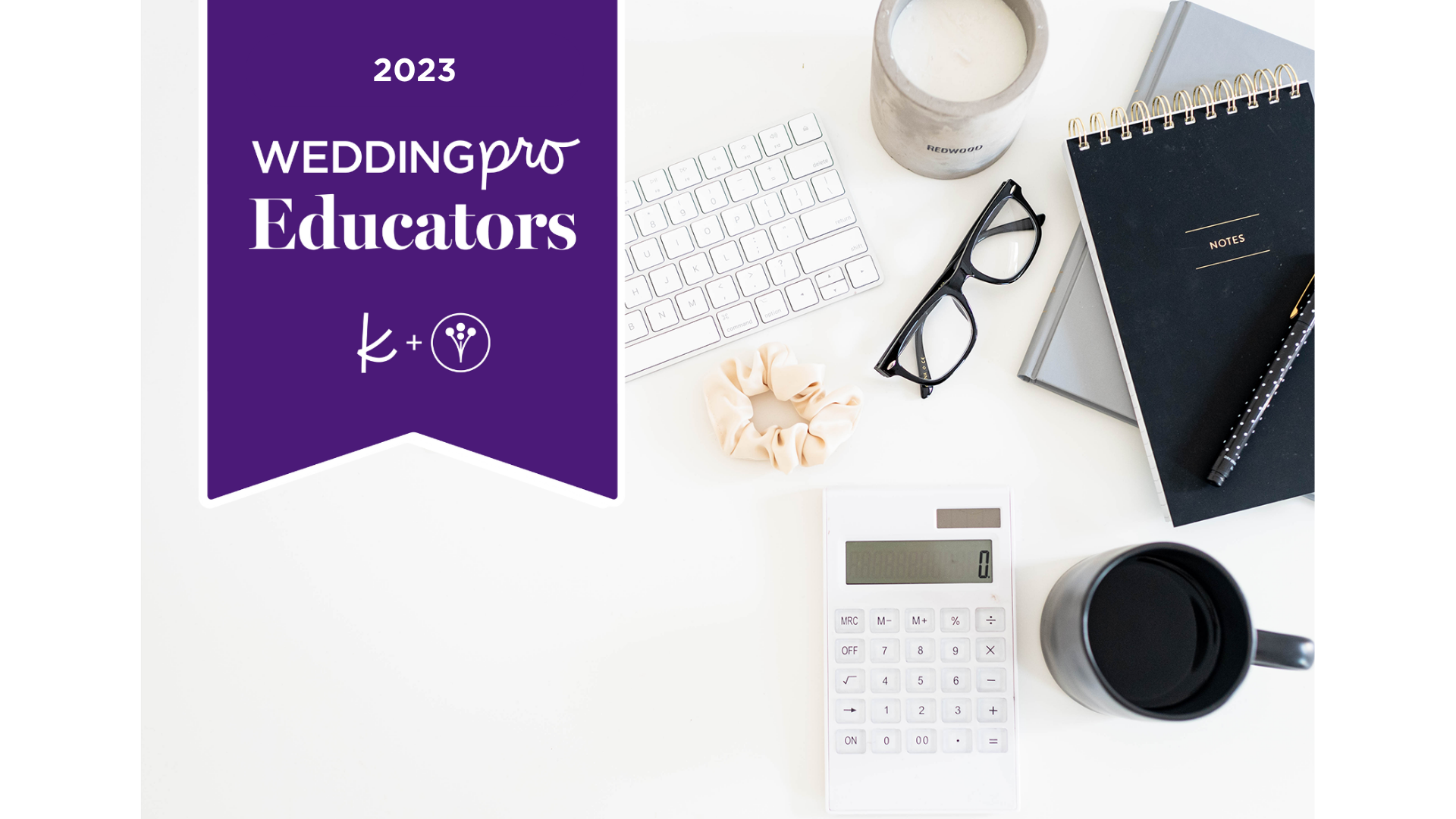 At WeddingPro, we love empowering local wedding pros and elevating the industry through actionable, thought-provoking education. Because of that, we're excited to introduce you to our 2023 WeddingPro Educators!
These wedding industry pros (who live all across the country and represent a mix of styles, budgets, backgrounds and experiences) share our mission to elevate the industry through education and local wedding community development. They'll share their insights and expertise with us throughout the year during webinars, speaking engagements, blog posts and more. It's time to meet our amazing lineup of 2023 Educators below!
Alan Berg, CSP

Alan has been helping wedding and event pros sell more, profit more and have more fun doing it for over 25 years. After publishing two wedding magazines, he was VP of Sales for The Knot. He's the wedding and event industry's first Certified Speaking Professional and one of only 38 Global Speaking Fellows in the world. He's written six books, spoken in 14 countries (5 of them in Spanish, which he taught himself), and is the host of the Wedding Business Solutions podcast.
I am passionate about the wedding industry because…the people who are creating these amazing experiences are so passionate about what they do.
Wedding Business Solutions LLC | @alanberg
Alejandra Baca

Alejandra (Alex) Baca-Rodriguez is the Founder and Editor in Chief of the award winning wedding blog, Belle The Magazine and a Digital Marketing educator. Alejandra Is a multi-passionate creative professional with a love for and focus on the wedding industry where she has more than 15 years of experience. She's a proud Latina and a champion of the LatinX Event Industry.
I find inspiration…I find inspiration everywhere: people, places, music, systems, art, etc. I love learning and I am always looking for ways to improve, you can only do that observing and being open mind it. You never know where my next great idea will come from.
Belle The Magazine | @bellethemagazine @youcancallmealexb
Aleya Harris, CPCE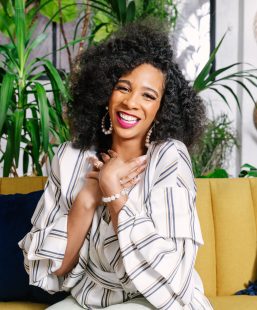 Aleya Harris, CPCE is the founder and CEO of Flourish Marketing, an agency dedicated to helping empire-building entrepreneurs and executive teams differentiate themselves through radically authentic messaging strategy and copywriting. She believes that every leader has the potential to transform into a legend. She uses her proprietary Flourishing Empire Framework to help her clients and audience get real, get clear, and get connected so they can stand out from the crowd and stand in a league of their own.
The best wedding I've ever worked on was…the first wedding I ever did because it hooked me into an industry of talented, creative, and inspiring entrepreneurs.
Flourish Marketing | @aleyaharris | @flourishmarketing.co | @thesocialmediapantry
Amy Shey Jacobs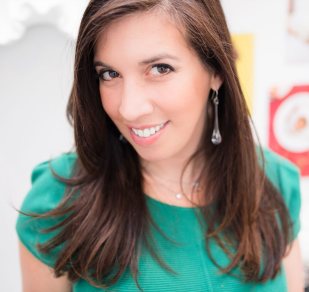 Amy Shey Jacobs is the Founder & Creative Director of Chandelier Events, a luxury event planning, design and production company that specializes experiential events for celebrities, weddings and milestones, social events, brand activations, corporate events and non-profit clients. With the philosophy that a chandelier can truly be hung anywhere, from an elaborate ballroom to an empty airplane hanger, Amy works hand-in-hand with clients and partners to conceptualize and customize transformational living experiences for weddings social and experiential events. Each Chandelier Event tells a story through a variety of touchpoints designed to engage the senses. With an artistic eye, attention to detail and her finger on the pulse of groundbreaking trends in luxury weddings and events, Amy arrives at planning and production with an equally grounded understanding of logistics, timing, budgeting and guest psychology. For her, the best weddings are elevated, emotional and expertly planned.
I am passionate about the wedding industry because…as an industry, I have never met a more passionate, talented, diverse group of individuals who work together to make dreams come true. And, who couldn't be passionate about that?! 
Chandelier Events| @chandelierevent
Andrea Eppolito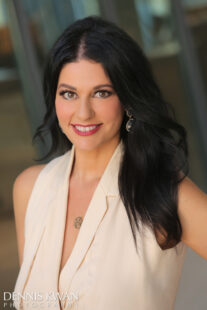 Andrea Eppolito has dedicated her life to celebrating life, luxury, and above all else, love. Renowned for bending the universe to her will and creating events that are both timely and timeless, Andrea believes in lush, romantic details that offer an over-the-top interpretation of a client's worldview. She produces events for those who care deeply about atmosphere, transformation, and the art of storytelling. Her client list is intimate and exclusive. Andrea is the author of two books: Luxury Weddings Las Vegas, a coffee table book designed as a love letter to her city that cements it as a legitimate choice for opulent destination weddings. Redefine Your Wedding Business helps wedding professionals build the business they want, wherever they are.
I'm excited to be an Educator because…education is the great equalizer. When one of us gets better, we all get better.
Andrea Eppolito Events | @andreaeppolito
Beth Chapman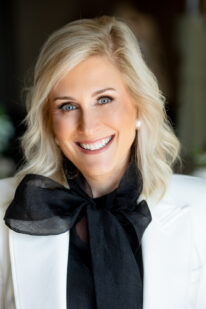 Beth is the founder of Beth Chapman Styling + Consulting. Through the consulting arm of her business, Beth mentors wedding pros and bridal store owners on selling strategies that will increase their sales and profitability. Through her styling division, She not only assists brides in selecting fashion for their wedding and provides day-of wedding dressing services, but she works with publications and brands on styled editorial shoots. Beth's fashion artistry has allowed her to create fashion magic throughout the world. Her words and work have been featured in Vogue, The Today Show, The Knot, Martha Stewart Weddings, Brides,, style me pretty, and countless others.
Is there a particular moment or story about why you decided that being in the wedding industry was what you wanted to do?
I opened my bridal boutique because when I was shopping for my wedding gown, I had a less-than-stellar experience. I wanted to create a memorable shopping experience for brides that was as special as the day when they wore their gowns to walk down the aisle. My day-of wedding dressing service was created to support brides on their wedding day and ensure that all aspects of their fashion are perfect so they can be present and fully enjoy their day.
Beth Chapman Styling + Consulting | @bethchapmanstyling | The White Dress by the Shore | @thewhitedress 
Bethel Nathan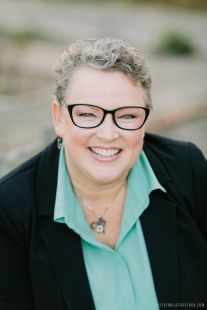 Bethel Nathan is a successful business owner, award-winning officiant / humanist celebrant, and WeddingPro Educator, and she knows how to build and run a successful wedding industry business. Focusing on her ideal couple and having a rave-worthy customer experience, Bethel has now married more than 1200 couples over the past 14 years and has built up over 450 5-star reviews. Combining her background in both large Wall Street investment banks and small businesses with her experience building her own wedding industry business, Bethel enjoys helping other wedding industry professionals grow and prosper as a business coach, industry speaker and educator, and is proud to give officiants the business foundation they need through her online course.
I'm excited to be an Educator because…helping wedding pros have stronger and more successful businesses affects so many people in positive and impactful ways. Because it affects not only that business owner and their employees but also their families, as well as the couples and families they touch each weekend. Plus, the more professional our businesses appear to our clients, the more we are seen as professionals worthy of a professional wage, allowing us all to earn our worth.
Elevate by Bethel | @elevatebybethel | Ceremonies by Bethel | @bethelnathan
Brian A M Green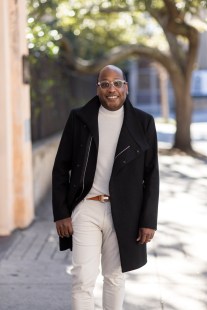 Brian is an award-winning event planner with over twenty years of experience in the international events industry. He is the Chief Event Architect and Creative Visionary of By BrianGreen LLC based in Atlanta creating amazing social and corporate events across the globe. He is a former Diplomat for the country of Barbados. He was the featured guest expert on The Steve Harvey Show on Fox for their annual Wedding Hour where he presented great tips and advice on how to host the best wedding while avoiding the usual pitfalls and has been published in every major magazine in our industry.
I am passionate about the wedding industry because…it allows me to exercise all aspects of myself – both my left and right brain. My creativity, as I work to design unique themes, décor, and experiences that reflect my client's style and preferences. It's also a chance to showcase my organizational and problem-solving skills as I navigate the complexities of coordinating vendors, timelines, and budgets. But more than anything I think it is the pure joy that comes with bringing my couple's vision to life in a way that was bigger and better than even they could dream. 
By BrianGreen, LLC | @bybriangreen
Brian B
One of the premier destination wedding DJs, Brian B travels around the world DJing some of the most luxurious events. When he isn't on a plane or behind the decks somewhere, he can be found giving back to the industry by speaking at various industry events, writing for various blogs and publications, leading his own crowd-sourced coaching group, or recording episodes of his podcast, The Travel DJ Blend. After living in the Big Apple for the past 11 years, Brian moved in April 2022 to Raleigh, NC with his wife Tara, their 2-year-old daughter, Annie, and 7-year-old teacup-sized Morkie, Tucker.
The best wedding I've ever worked was…the last one. It represents the latest and greatest version of myself that I'm able to give my client at that moment.
DJ Brian B | @djbrianbofficial
Bron Hansboro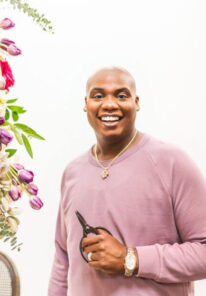 Award-winning floral and event designer Bron Hansboro has devoted his career to navigating clients through the creative process and transforming their visions into exquisite events since 2014. Fondly referred to as "The Flower Guy," he is the CEO of The Flower Guy Bron Brands. He provides bespoke design and styling experiences for weddings and events of all types. Bron deeply values his interactions with clients and peers alike, and understands the power of making connections through design. His motto is, "We don't sell flowers, we sell experiences." And he lives and teaches the concept of gratitude flowing in both ways.
Is there a particular moment or story about why you decided that being in the wedding industry was what you wanted to do?
I sort of fell into the wedding industry with my main photography mentor photographing weddings on the weekends. I fell in love with the hustle and beauty of it all.
The Flower Guy Bron | @theflowerguybron
Clara Hough
Clara Hough is originally from Venezuela and a proud University of Houston alumni. With a background in catering and a degree in Business Administration, she decided to launch House of Hough in 2005, which quickly became Houston's best specialty linen rental company. Clara has received many accolades throughout her career. She has been inducted into the Houston Business Journal 40 Under 40 and has also been recognized by the Hilton College of Hotel and Restaurant Management as an Honorary Alumna. Clara is also the first event professional to receive the Wedding Industry Achievement Award by the Texas Modern Luxury Magazine. Clara's passion is education and she prides herself in giving back to the wedding and events industry. She is honored to be among this incredible group of event professionals.
I'm excited to be an Educator because…I am strong believer in giving back and making sure that we are helping the younger generations achieve their greatest potential.
House of Hough | @houseofhough
Desireé M Dent
Desireé established Dejanae Events LLC, an award-winning wedding & event planning company 22+ years ago. She has since directed hundreds of weddings and events employing her knowledge and research to assist individuals with their special day while maintaining their unique budget. Additionally, Desireé is the Instructor of a Wedding and Event Planning Certification program in partnership with Lovegevity. She is recognized as a "wedding industry professional" and "academic leader" in the latest textbook edition of "Professional Wedding Planning – How To Start A Wedding & Event Planning Business" used in the Certification course. She is also the Illinois State Manager for the Association of Bridal Consultants (ABC).
I find inspiration…from my family and loved ones. Their support means everything to me and gives me strength during those tough entrepreneurial days. My daily goal is to make them proud.
Dejanae Events LLC | @dejanaeevents
Don Mamone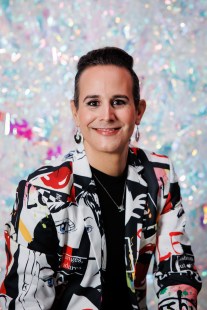 Don Mamone's decade-long career in hospitality culminated with their role as the Director of Events at the prestigious Beverly Hilton. Determined to embrace their creativity and pursue the dream of entrepreneurship, Don and their wife Emily opened a photography studio and have exceeded the expectations of their loyal clients from Dallas to Destinations around the world for over fifteen years. As a speaker and coach Don teaches audiences and clients how to reach their maximum potential and impact by discovering and embracing their true identity. Having recently come out as non-binary, Don is a committed advocate for the LGBTQIA+ community and consults with companies and organizations dedicated to diversity, inclusivity and representation as well as creating safe spaces that support and encourage unapologetic authenticity.
I'm excited to be an Educator because…I love all things WeddingPro and am fiercely committed to the team, other educators and the industry professionals that we serve. Providing them with inspiration, motivation and education is among the most important things I do.
Gurminder Banga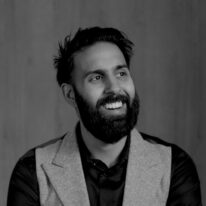 We may recognize Gurminder for his versatility as a creative award-winning photographer with Banga Studios. But, what you may not know is in the last five years, Gurminder has developed a fond and growing interest in spirituality and mindfulness. A lover of several meditation practices, ranging from Breathwork, Mantra, Question, or Silent Meditation, Gurminder is on a journey to uncover more of the teachings of his inner world, so he can live by them in his outer world. His practice begins at 5 am daily, and the results speak for themselves; more grounding, less anxiety, more love, less fear, more conscious choices, and less impulse decisions.
I find inspiration…in the silent moments before the sunrise.
Ian José Ramirez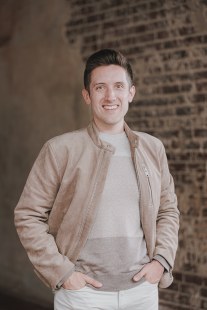 Named Houston Business Journal's 40 Under 40, Ian José Ramirez, CSEP, is the Co-Owner of Madera Estates, an award-winning Spanish- and European-inspired wedding and event venue located in Conroe, TX. The architecturally stunning and beauty that is Madera Estates takes inspiration and visions from the historic town of San Miguel de Allende, Mexico, an artist's haven and UNESCO World Heritage Site. Ian is passionate about giving back to his community as well as sharing his knowledge with other wedding and event industry professionals. He has been a featured speaker at Wedding Pro COR, Wedding MBA, Wedding Summit Series, Association of Wedding Planners (AWP), as well as the International Live Events Association (ILEA). Among his accolades, Ian has received his Certified Special Events Professional (CSEP) designation.
The best wedding I've ever worked was…the one that had a piñata filled with candy and $100 Target gift cards because the mechanical bull, alpacas, fireworks, mariachi, and Baby Yoda cake weren't enough. But don't worry, we toned it down a little bit when we nixed the beer burros because they escaped the handler and were running amuck on 20 acres of land.
Madera Estates | @maderaestates
Jacqueline Hill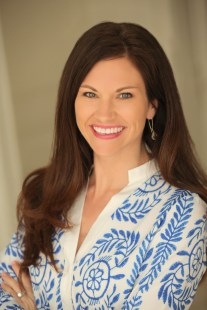 With over 17 years of event planning experience, Jacqueline Hill produces events ranging from luxury weddings, corporate conferences, and festive non-profit galas. One of Jacqueline's keys to success in her business is her ability to build meaningful relationships with her clients and vendors. She was named a Top 50 Planner Worldwide by PartySlate in 2018 and one of 25 Young Event Pros to Watch in 2017 by Special Events. In 2019, she was awarded Wedding of the Year for both WIPA International and DFW National Association for Catering and Events.
I'm excited to be an Educator because…I want to give back to an industry that has blessed me with so many opportunities! I want to help others grow and achieve their dreams.
Jacqueline Events & Design | @jacquelineevents
Jason Jani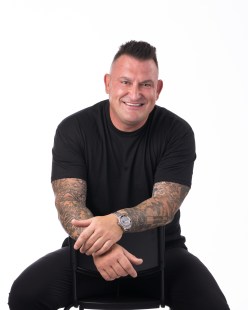 Trusted by some of the worlds most discerning client base Jason has become one of the the most sought after private event DJs in the world and is the creator of the SCE Event Group, which offers wedding entertainment services to couples in search of excellence.
I am passionate about the wedding industry because…I love helping couples celebrate love and life using music and technology to impact the emotions tied to tradition and moments in time.
Jason Rhee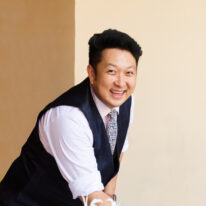 Jason Rhee, owner of Rheefined Company, believes that being creative and thinking outside the box are just part of what makes a successful event. With more than a decade of experience in customer service, venue management, and full-service wedding and event planning and production, Rhee is committed to providing the best service and hospitality to everyone he works with and meets. Jason is known not only for creating beautiful events, but also for having the perfect balance of professionalism and a laugh-out-loud personality to keep everyone from the client to staff at ease.
Is there a particular moment or story about why you decided that being in the wedding industry was what you wanted to do?
I have thought back to how I got here, and the film Wedding Planner sparked my interest at a young age, but also being in Theatre Arts from middle school and on really taught me about collaboration and that we are stronger together. Like many service focused industries, being able to understand and appreciate diversity and and create community is vital to business. Also, we get to celebrate LOVE and design to delight.
Rheefined Company | @jasonROARS | @therheefined
Jove Meyer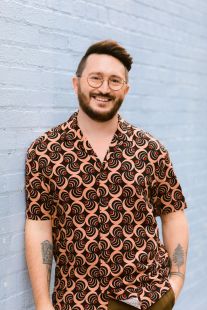 Jove Meyer is a true visionary of joy. As one of the top wedding planners in the world according to Harper's Bazaar, Brides and Martha Stewart Magazine, Jove crafts vivid, colorful celebrations of love inspired by couples who dare to be different. Ever since he began designing weddings in 2008, he's prided himself on fostering a relaxed, stress-free planning process while nurturing personal relationships with his clients as their unique stories lay the groundwork for the beautiful, one-of-a-kind weddings Jove and his team manifest. His approach encourages authenticity, celebrates diversity, and empowers marginalized communities—all reflected in an Ally Pledge that he requires all creative partners to sign, vowing them to choose love over hate. Furthermore, Jove speaks at major events worldwide about marriage equality, attracting and working with LGBTQIA+ couples, and becoming a more inclusive vendor. As a result, his work has been featured in Vogue, The New York Times, Brides, Marie Claire, Style Me Pretty, and many more.
I'm excited to be an Educator because…creating community and helping others brings me joy!
Jove Meyer Events | @jovemeyer
Kaleigh Wiese
Kaleigh Wiese is an action-oriented problem solver, creator, coach, entrepreneur, and educator. She has worked her entire career enriching business owners' lives by helping them find their unique business and brand voice. Her focus remains on small businesses, providing resources and services to help them thrive and share their company's uniqueness through every touchpoint of their brand. She is also a long-time event business owner, founding Méldeen in 2008, an event and business branding company focused on incredibly personal visuals that reflect the soul of the humans behind them. Her approach is intuitive and intentional, bringing psychology-driven graphic design theory to every project. Her career passion, however, is her membership community, Brand Magic Society, where she walks alongside event professionals weekly to help them scale and meet their goals personally and professionally.
I find inspiration…when I am still and can hear my intuition. We all have an inner voice helping us move onward and upward if we are quiet enough to hear it!
Visual Brand Strategist & Méldeen | @gokaleigh | @meldeen
Kinsey Roberts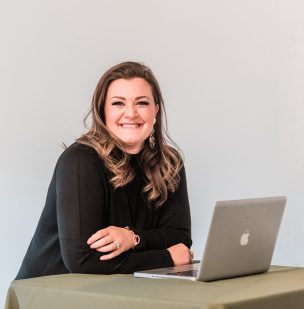 Kinsey Roberts is a marketing and business coach for venue owners. For the last seven years, she's appointed herself as the unofficial hype-girl for women in the industry and revels in her role helping venue owners create, strategize, and execute their revenue-generating marketing plans through personalized one-on-one coaching. On the rare occasion she's not immersed in the world of wedding venues, she's likely enjoying her most important roles as a wife, mom, daughter, sister, and friend. You can catch up with her every week on her podcasts: She Creates Business and The Venue Podcast.
I am passionate about the wedding industry because…a huge part of it is made up of women entrepreneurs. This massive, multi-billion dollar industry churns because women decided to bet on themselves and open up a venue, a planning company, a photography business, a rental business, you name it. You're part of that. And you should be incredibly proud of yourself!
Vista View Events | @shecreatesbusiness
Kirsten Palladino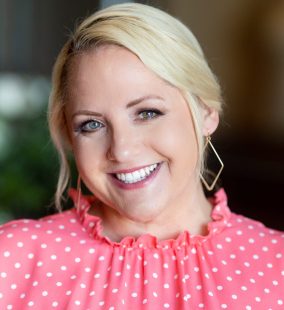 Kirsten Palladino is a multi-award-winning entrepreneurial educator, writer, editor, sought-after international speaker and published author with more than 20 years in the media industry and 13 in the wedding space. Kirsten and her spouse, Maria, disrupted the wedding industry more than a decade ago when they cofounded Equally Wed, the world's leading LGBTQ+ wedding magazine, in 2010. Kirsten is the creator of Equally Wed Pro, the digital LGBTQ+ inclusive certification course and educational platform for wedding and event professionals to learn how to be more LGBTQ+ inclusive and affirming. She serves The Knot Worldwide's WeddingPro prestigious program as one of their educators, the DEI director of WIPA's Atlanta chapter, and as an advisor to The Knot Worldwide's Fellowship for Change program.
Is there a particular moment or story about why you decided that being in the wedding industry was what you wanted to do?
As so many entrepreneurs' journeys begin, my entrance into the wedding industry was to solve a pain point. My spouse and I experienced discrimination, bigotry and other challenges when planning our LGBTQ+ wedding in 2008. As an editor and writer marrying a graphic designer and web developer, we knew we had the power to change the wedding industry with a safe place made for and by LGBTQ+ people that offered not only inspiration and information for planning LGBTQ+ weddings and celebrations but also a directory of authentically LGBTQ+ inclusive and affirming vendors. We launched equallywed.com in March 2010 (to New York Times' acclaim!) with the goal of making the wedding industry a safer and more welcoming space for the LGBTQ+ community.
Equally Wed | @equallywed | Equally Wed Pro | @equallywedpro
Kristin Hubbard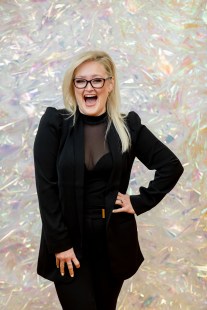 Kristin Hubbard is the Founder and CEO of the admired all-female DJ company, Our DJ Rocks. Based in Orlando, FL, they rock 800-1000 events a year collectively with their roster of 10 talented DJs and a team of over 30 dedicated event and hospitality professionals. She is the host of the Love Lead Excel Podcast, and she is passionate about educating DJs and wedding industry professionals worldwide. Partnering with brands like WeddingPro, Perfect Wedding Guide, The Bridal Society, Disc Jockey News, DJ Times, and QSC, Kristin is working to help others excel forward in all areas of business and life. She is also a member of the Dean's Advisory Board for the University of Central Florida and acts as Director of Communications for the National Association of Catering and Events (NACE) in the Orlando Chapter.
I'm excited to be an Educator because…when you lift others, you lift yourself and I believe people will be able to learn from my failures and build from my successes.
Our DJ Rocks | @ourdjrocks | Photobooth Rocks | @photoboothrocks
Krysta York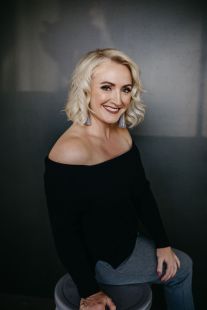 Krysta has been in the wedding industry for 18 years and owning a bridal store has really helped her define her passion of empowering women to feel beautiful and confident. Not only does she love helping couples, but Krysta really enjoys helping her employees to grow as successful leaders in and outside the industry and now she is helping other pros on their journey to a thriving business in the wedding industry. When she's not working, Krysta is a busy mom of two active boys ages 7 and 11. She is expanding her passion for kids with ADHD and Anxiety and working directly to help families, educators, and kids navigate their uniqueness.
I am passionate about the wedding industry because…it's about the couple first. I truly believe that when you put people first, your success as a business will follow.
Charlotte's Weddings & More | @krystaleighmac
Kunbi Odubogun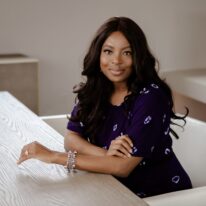 Kunbi Odubogun is an industry-leading Business Attorney, Speaker and Digital Media Expert with over 12 years of experience in the Legal and Events industries. Her strong desire to see passion-fueled entrepreneurs legally protected and empowered led her to create Legally Set – an online shop offering legally sound, attorney-drafted contract templates for entrepreneurs, event pros and creative business owners. An in-demand speaker, Kunbi has shared her knowledge on other prominent stages and networks such as CNN, Buzzfeed, Cosmopolitan, The Knot, Bridal Guide, Bella Naija and more. She continues to inspire entrepreneurs with easy-to-digest legal nuggets (or knowledge) to ensure that all entrepreneurs and business owners are legally set as they navigate their businesses. When she is not Lawyering or Publishing, She's juggling life as an over-caffeinated mother of two and binging Criminal Minds (because life is about balance.)
Is there a particular moment or story about why you decided that being in the wedding industry was what you wanted to do?
Planning my wedding as a young, busy lawyer set me on the journey of entrepreneurship in the wedding industry. A blog about my random bridal thoughts as Nigerian woman in America evolved into an in-demand wedding inspiration resource. I've been in love ever since.
Legally Set | @legallyset | @kunbiesq
Leah Weinberg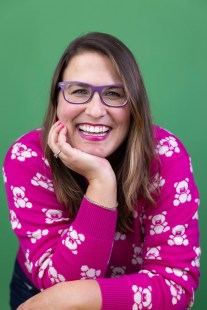 Leah Weinberg – co-founder of Oduberg Law, LLP and co-owner of contract template shop Legally Set – is an attorney, a recovering wedding planner, and the author of The Wedding Roller Coaster. After nearly a decade in the wedding industry as the owner of Color Pop Events, a New York City-based wedding planning company, Leah is returning to her roots as an attorney to assist her former colleagues in the events industry, along with other entrepreneurs and business owners. Her work and insights have been published online and in print with Vogue, the New York Times, People, CNN, CNBC, Bravo, Martha Stewart, and The Knot, among others.
The best wedding I've ever worked was…what I lovingly call my "rainbow wedding" because the couple's color palette was literally rainbow colors. With a company name like Color Pop Events, it's not hard to guess why I was so lit up by that wedding. 🙂 Also, I'm still friends with the bride to this day – relationships like that mean the world to me.
Manolo Doreste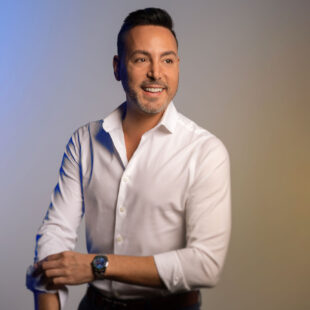 At the age of seven when most boys were picking up a bat and ball, Manolo felt most comfortable picking up a camera – clicking away and capturing the world through his perspective. When he started his business in 2001, his goal was to capture images that mirrored his clients' personalities and styles. When he looks back and reflects on what truly sets him apart as a photographer, he has to attribute his success to his ability to connect with clients. It's part of his business that truly makes him different from the rest, especially at a time when everyone with a cell phone and a set of filters is a photographer.

I am passionate about the wedding industry because…there are so many areas to grow and elevate your business and helping others with my personal experience is so satisfying.
Manolo Doreste Photographer | @manolodoreste
Megan Gillikin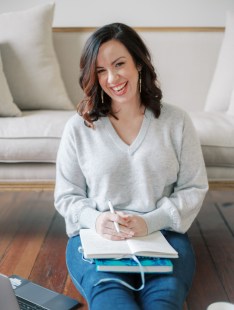 Megan Gillikin is a serial entrepreneur, a champion of building connection through authenticity and an international speaker who is dedicated to making life easier for wedding pros at any stage of business.Megan's professional mission is to protect heart-centered, high-achieving entrepreneurs from the woes of bad business decisions and crippling burnout by equipping them with tools, resources and mindset shifts to help them thrive in all areas of life. Megan got her start almost two decades ago in the hotel and event industry and ventured into the world of entrepreneurship in an unconventional way back in 2010. Her business superpowers include building and selling a successful multi-six figure business, coaching hundreds of wedding industry entrepreneurs on building profitable businesses within her membership at The Planner's Vault, drinking her coffee black, and being able to identify that song playing in the background that no one else can hear.
I'm excited to be an Educator because…I am thrilled to invest time and energy into helping make wedding pros' lives easier and more enjoyable. This industry has poured so much into me, and I am humbled to be able to do the same for the next generation of pros.
The Planner's Vault | @plannersvault | Weddings For Real Podcast | @weddingsforreal
Meghan Ely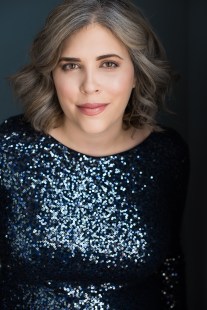 OFD Consulting owner, Meghan Ely, CWIP, combines in-the-trenches event experience with a love of wedding PR to empower her clients to take their businesses to new heights. Her team's publicity efforts are regularly honored by the Public Relations Society of America, and most recently, Meghan was named the NACE Speaker of the Year. Meghan currently serves as the 2023 International Immediate Past President for WIPA.
I find inspiration…from the clients that I serve every day. We are knee-deep in their events and expertise on nearly a daily business. We also have the chance to sit down with many of them regularly during office hours to discuss challenges and celebrate wins. These interactions are what inspire me every day.
OFD Consulting | @ofdconsulting
Nadia S. Anderson, CPA
Nadia S. Anderson, CPA, CGMA, CWEP is a calm problem solver who indulges in everyday luxury and rich sensory experiences. A proud graduate of the McIntire School of Commerce at the University of Virginia, and multi-passionate entrepreneur, Nadia welcomes the opportunity to promote the value of rest and play in the rhythm of productivity and encourage others to chase joy! Nadia combines creativity with business experience to delight and inspire clients and guests of Virginia Grace, an event management company focused on lush guest experiences. Her first commercial property, Lavender Hill, is an intimate venue for celebration and collaboration in the heart of her hometown of Richmond, VA. She shares her accounting and management expertise with small business owners through The Anderson Accounting and Advising Group (TAAG).
I am passionate about the wedding industry because…I get to make dreams come true. Recently, we had to make a pivot with a wedding reception design because some materials were not available. The bride said, "at this point, we have to be nimble and flexible with the changes; at the end of the day, I just want it to look magical." I was overcome with emotions when a guest approached me during the reception and said "everything is so magical." Goosebumps… it doesn't get better than that!
Nadia S. Anderson, CPA | Virginia Grace Event Management | @nadiathecpa
Nayri
Given today's dynamic world, Nayri beautifully leverages technology to create a unique, unforgettable customer experience. From being a bestselling author to styling brides, online branding, YouTubing, speaking, coaching, and educating, Nayri has turned Lovella Bridal into the successful bridal brand it is today. She specializes in overall business branding, online presence, team building, and implementing sales and marketing initiatives. Her innovative strategies make her an industry leader and pioneer.
I'm excited to be an Educator because…I not only get to make an impact on others by teaching. I have the opportunity to learn and be a part of a remarkable community of wedding entrepreneurs/professionals!
Wedding Fashion Expert of Lovella Bridal  | @weddingfashionexpert | @lovellabridal | @lovellaplus
Petronella Lugemwa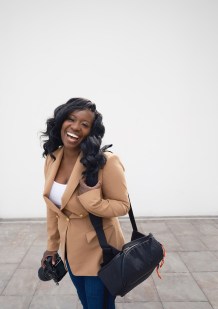 Petronella Lugemwa is a storyteller, speaker, educator and Creative Director of Petronella Photography, a destination photography studio based in the New York area that creates exclusive wedding and family photography experiences that celebrate love, culture & family. She believes that what makes you different makes you beautiful. Her work has been featured in The Knot, Carats and Cake, Essence, Martha Stewart Weddings and MunaLuchi Bride.
Is there a particular moment or story about why you decided that being in the wedding industry was what you wanted to do?
Because I was born in Uganda and immigrated to the United States with my family, I never saw my culture or others who looked like me being celebrated. After realizing that many other people like me felt the same way, I decided to focus on helping couples celebrate their love, culture and family through photography. 
Petronella Photography | @petronellaphotography
Sara Dunn
Sara Dunn is a Wedding SEO Specialist for wedding planners, photographers, venues, and other wedding professionals who want their websites to rank higher on Google. With a knack for making SEO easy to understand, she's created a unique Wedding SEO Framework that simplifies what it takes to get your wedding business in front of your dream clients.
I'm excited to be an Educator because…I love lifting up wedding business owners, and I appreciate WeddingPro's heart for helping wedding businesses thrive. 
Terri Baskin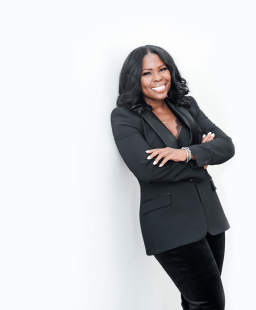 Terri Baskin started her photography career photographing weddings almost a decade ago. In that time, she has developed a style of photography that has allowed her to attract her dream clients. Since 2015, Terri has been educating other photographers and creative entrepreneurs through conferences, workshops and one-on-one mentoring. Terri has been recognized in local and national online and print publications such as Martha Stewart Weddings, Essence, The Knot, Washingtonian Weddings, Black Bride Magazine, Inside Weddings and the New York Times. Terri has developed a referral-based business and serves up to 25 wedding couples each year.
Is there a particular moment or story about why you decided that being in the wedding industry was what you wanted to do?
My story is connected to my dad who was a wedding photographer when I was a child. I saw weddings from a young age and then fell in love with weddings after photographing my first one who happened to be a friend of a friend who trusted me to do a great job. My dad was my second photographer that day, and the rest has been history.
Terri Baskin Photography | @terribaskin
Terrica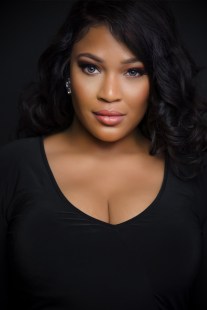 Terrica has been creating exquisite weddings and events in the Golden Isles area for the past eighteen years. A contributing board member of the North American Academy of Wedding and Event Planning, Terrica's weddings and expertise have been in The Knot, Reader's Digest, Martha Stewart Weddings, HLN tv, PeopleTV, and more. A Speaker of the Year nominee for the National Association of Catering and Events ONE award and a popular educator for The Knot and Wedding Wire, she launched her new wedding industry education system, "Hustle Sold Separately" and VIP Membership Educational Group, "Hustle & Co." for the wedding pro looking to scale and enhance their businesses.. Terrica also hosts the "She Doesn't Even Go Here" podcast.
I'm excited to be an Educator because…there is nothing more intimate or fulfilling than being able to pour into someone who is creating and cultivating their businesses. Framing their passions, ideas and motivations into content they can use and grow from is an honor and a privilege.
Cocktails & Details® | @cocktailterrica | Terrica Inc.
Troy Adams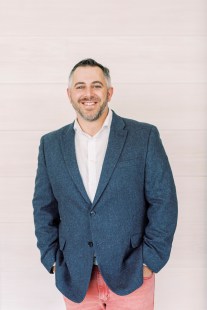 A sought-after DJ, speaker & coach, Troy Adams was named one of the 500 Most Influential Event Pros by BizBash. He's also an elite WeddingPro educator and owns Carolina DJ Professionals, a Top-10 US DJ company. Founder of the "Make Your Business Dance" development platform and a nationally acclaimed Lunch & Learn series, Troy draws from his 25 years of experience to deliver content that resonates. A professional DJ since the age of 16, Troy also excelled as a sports broadcaster, golf pro, project manager, and GM after graduating from Elon University. The son of a teacher and coach, he's a believer in lifelong learning. He's also a lover of acronyms, Maine lobster & road trips. When he's not trying to pack dance floors and brains or writing bios too long, you'll find him building memories with his boys and forgetting he's over 40.
I am passionate about the wedding industry because…of the significance of what we do. We bring people together and create impactful experiences that are seldom forgotten for decades. A wedding pro faces challenges few others face, and at a paramount point in the lives of couples.
Carolina DJ Professionals | @carolinadjpros | @djtroyadams
Vanessa Joy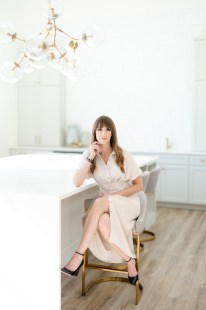 Since 2002, Vanessa Joy has been photographing weddings and portraits and educating pros worldwide. She focuses her business in the Austin, NJ and NYC area, and alongside her partnerships as a Canon Explorer of Light, Profoto Legend of Light. She helps photographers take their craft to the next level at www.thephotoinsiders.com. 
I'm excited to be an Educator because…passing on knowledge to my fellow peers is an amazing way to help our industry grow.
Vanessa Joy Photography | @vanessajoy
Yasmeen Tadia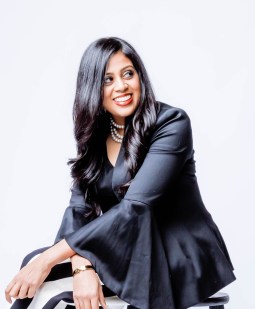 Yasmeen founded Make Your Life Sweeter® that transformed standard-issue, carnival cotton candy and popcorn into gourmet indulgences with her signature line of sweets sensations. She is a popular public speaker, educating audiences across the world about human resources, entrepreneurship, small business, women owned business, reaching millennials and more. No matter what topic she touches on, she is guaranteed to bring SWEETNESS!
The best wedding I've ever worked was…one where the client was so caring and compassionate that she made her wedding more about celebrating her guests, rather than just celebrating herself and her groom. Every detail was about making sure that each guest felt special and loved.
Make Your Life Sweeter | @yasmeentadia @makeyourlifesweeter
Let's grow your business together!
Start advertising on The Knot and WeddingWire, the top two wedding planning platforms.