Entrepreneurship
Finance
4 Smart Ways to Diversify Your Business for Longevity: Webinar Recap
By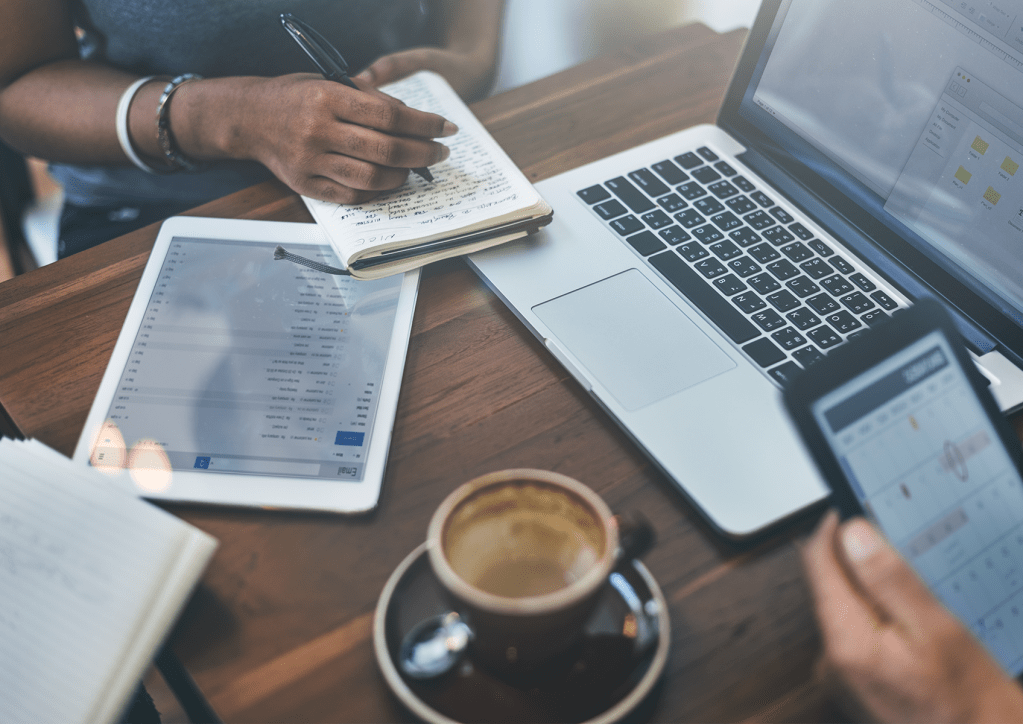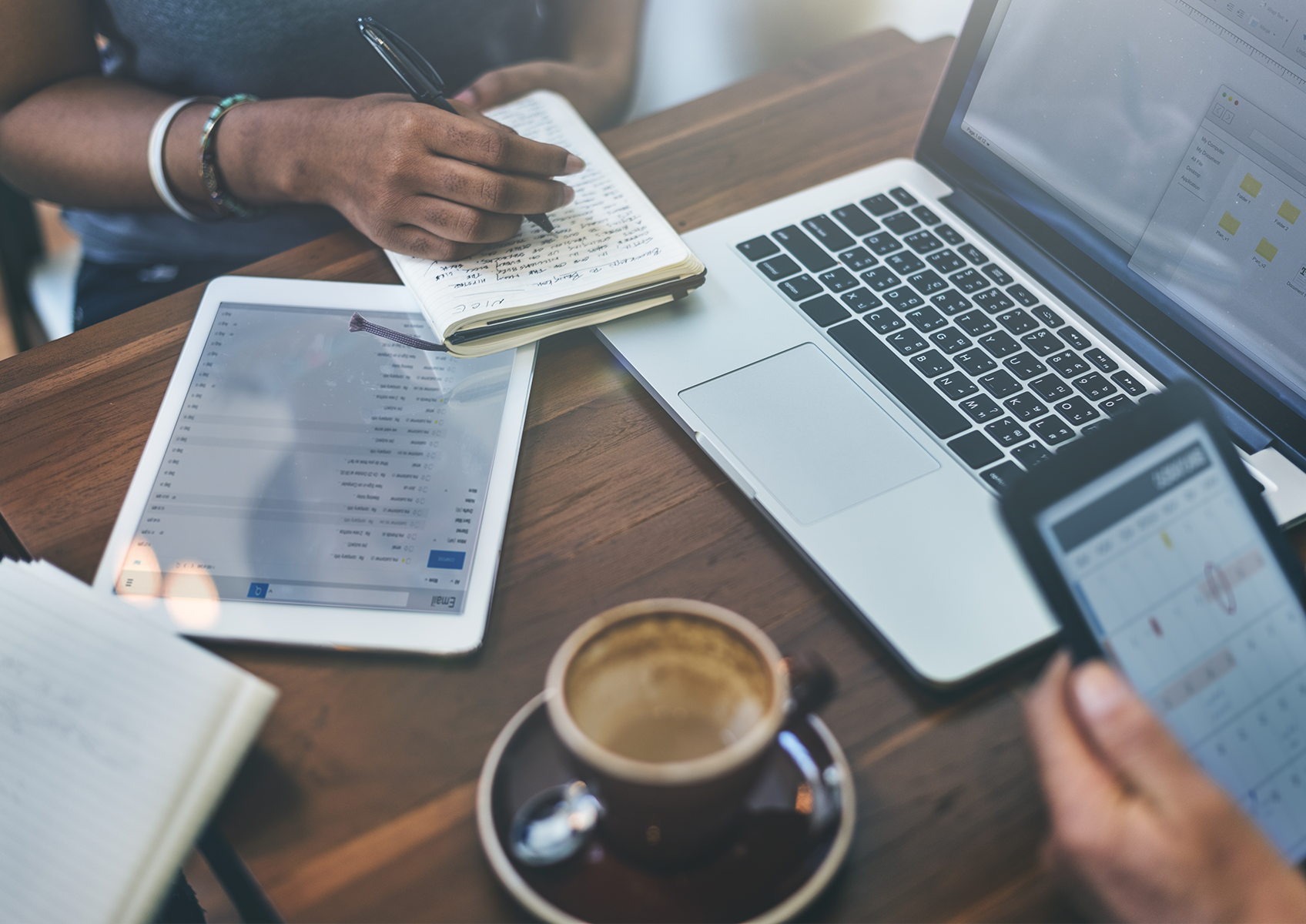 Diversifying your business to bring in more income is a strategic way to secure long-term sustainability, but it's not as simple as waving a magic wand and watching the dollars flow in. In addition to finding the best products or services to launch, there's also the matter of getting the word out about them. 
That's why we brought in WeddingPro Educator Kinsey Roberts of Vista View Events and She Creates Business for a webinar to gain more insight into diversification ideas. Keep reading for the top takeaways including advice on how and when to determine whether your business is ready to diversify and real, tangible concepts to inspire ideas for diversification opportunities.
Takeaway #1: Brainstorm Some Revenue-Generating Ideas
Before we jump into when and how you'll diversify your business, try brainstorming some diversification ideas. Set a timer for twenty minutes, grab a pen and paper and write down every revenue stream opportunity you think of. 
Don't stop to think about spelling, grammar or whether the idea makes sense. This free flow of thought will help you get as many creative ideas on the page as possible. Think: increasing the price of your services by $300 per wedding, writing a book or even opening a second business.
Takeaway #2: Know When It's Time to Diversify
Now that you have some ideas in mind, it's important to know when to diversify your business. The first sign is that you feel confident in the way you make money now. Kinsey recommends looking at the big picture of your business and not just what you've been doing during the pandemic. 
Think back to a time when a couple, pro or friend said "You'd be great at…". This instant, off-the-cuff feedback can be some of the most accurate feedback you'll ever get. It could be anything from film photography or month-of management to creating style guides. Has this happened too many times to count? You're probably ready to diversify. 
A third sign you're ready to diversify is if you have financial or time capital to invest in new diversification opportunities. Understand what you're able to invest and what your output will be based on that. This will help you determine the longevity and timeline of this diversification leg.
Lastly, you'll know it's time to diversify if your business is ready to serve existing and new clients in a bigger way. This could be something your previous clients have mentioned or an entirely new business model based on their needs and wants. 
Pro Tip: "A new revenue stream will not fix a broken business," Kinsey cautions. If you think adding a new revenue stream will save your business, this isn't the answer. Fix what's broken before you move on to a new venture.
Takeaway #3: Understand How You Can Diversify
You've got your revenue ideas and know you're ready to diversify; now it's time to understand how to do it. The first step is to conduct market research among clients. "Just because you like to do it, doesn't mean people will pay for it," says Kinsey. In other words, our personal flavor isn't always what our business targets. Conduct market research before you open a diversification opportunity to make sure this is something your current and future clients want, need and will pay for. This can be done through something as simple as an Instagram poll. You can also send a survey through your email list, conduct an in-person focus group or join Facebook groups and forums.
The second step is to consider your fellow pros and ask yourself: How does my diversification impact other pros? How does it impact the hyper-local and national industry? Incorporating a new element into your business (with your own spin on it!) will make room for other pros to keep their ideal clients while you attract yours. It'll also provide your clients with a more seamless experience. Consider partnering with other pros to collaborate, share clients and attract business for both parties. 
When diversifying, make sure you start the right way. Kinsey recommends starting a diversification leg within your current industry. Conduct market research, map out how it impacts other pros and consider partnering with other pros before you dive in. You'll already have a great foundation to springboard off of. Finally, make sure you have the proper marketing to launch your new revenue stream. 
When it comes to marketing, make sure you have a launch strategy, a PR strategy, and a post-launch strategy. There are three components to your launch (or internal) marketing strategy:
The teaser – start sharing a sneak peek of what's coming.

The countdown – this is the countdown to the big reveal of your website, assets and new product/service.

The launch – the welcome! You've cut the ribbon, rolled out the red carpet and are open for business.
On the other hand, keep your PR (or external) strategy in mind. You are your own PR team and can activate your network to promote your new revenue stream. Your network includes wedding pros, past and current clients and even friends and family. Consider the local media as part of your external launch strategy.   
Finally, create your post-launch marketing strategy for the first 90 days after launching. This encompasses everything from social media and SEO to email marketing. Keep this strategy consistent to keep business flowing. Kinsey recommends you launch when you're ready and have thought through the entire strategy.
Pro Tip: Make sure you're offering what your clients are actually asking for. If they're not interested in a microwedding and are looking to reschedule, this may not be the right revenue stream to explore. Consider areas where couples experience the most hiccups in the wedding planning process.
Takeaway #4: Lay Out Ideas for Diversification
Kinsey offers six ideas to think about when diversifying your business:
Consider a new package inside your current business. If you're usually a reception photographer, consider adding engagement shoots to your offerings. If you offer full planning and design, could you add on month-of coordination? Kinsey has created new experiences at her venue for a different target audience.

Pursue a new service within your current business. For instance, Kinsey has started offering transportation services as part of her venue business.

Educate your clients, not other vendors. "There is very little local competition to provide education resources to clients," Kinsey advises. Consider having a shop on your website that sells industry-related educational resources to your clients.

Outsource! Evaluate if this is a good option for your new revenue stream. Ideally, you could hire someone who does the job better than you so you can generate revenue without spreading yourself too thin.

You could also pursue a new service

out

of your current business. You'll serve your network of pros in a totally new way, like offering social media assistance or becoming a professional photo editor. Think back to what you're good at and if you can monetize it!

Lastly, use the business you've built to serve a new market in the same industry. Leverage what you have today into something new outside of your current business.
If you weren't able to join us live for the webinar, or if you want to brush up on the content again, you can view the recording at any time.
Photo Credit: Rawpixel.com
Let's grow your business together!
Start advertising on The Knot and WeddingWire, the top two wedding planning platforms.