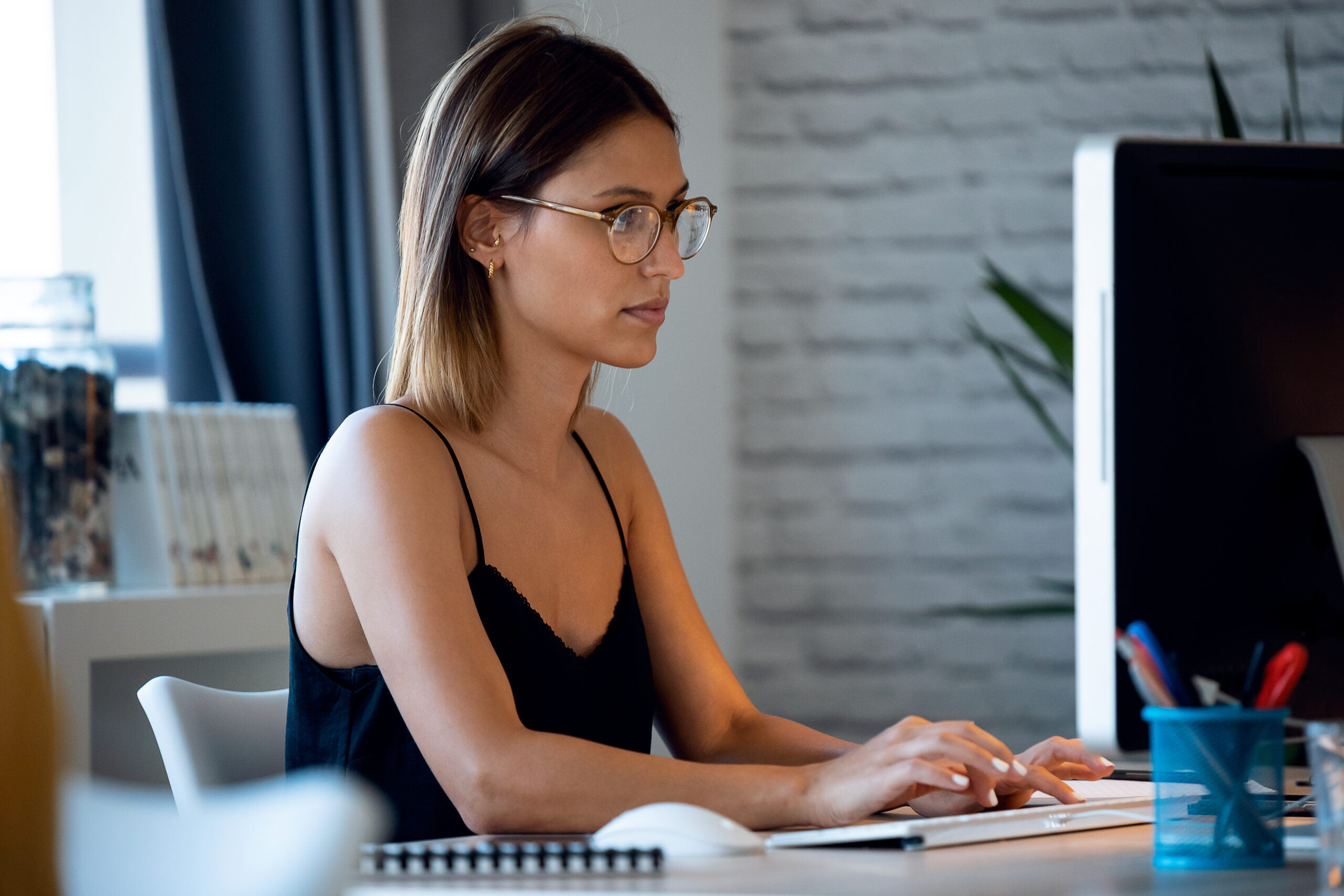 And give you time back to focus on other things
If you're working to start a wedding business, you likely have a lot of questions about what to do and when to do it. Because starting a business in the wedding industry isn't really that different from starting a business in another—there is paperwork to file, insurance to get, and a brand to build. And, while much of the list you are working through has a clear timeline to getting things done, often the big one (booking your first clients) can make you feel like you don't know what to do or when to do it. So, you start stressing over how to build a marketing plan. The thing is, booking your first clients and building a successful business doesn't have to be a long-game of trial and error—there are tried-and-true marketing tactics that can help you connect with couples quickly. Sure, they require investment, but investing in your business (and yourself) is usually the best money spent. 
Advertising with The Knot and WeddingWire is one of the tried-and-true ways to book your first wedding clients and has been for tens of thousands of wedding pros for decades. But adding advertising to your marketing plan from the start can do more than help you book out your first wedding season—it can help give you some of your precious time back to focus on the more hands-on parts of your new business. So today, we wanted to share stories from two wedding pros who have made advertising a part of their journey from the very start. Read on to learn about how advertising with The Knot and WeddingWire helped them book their first couples, grow their business, and put time back on their side.
On why advertising as she started her business was the right decision
When you're first starting out, no one knows who you are, and while I was simultaneously doing a ton of networking with venues and vendors in New York City when I started out to get those word-of-mouth referrals going, I knew that I also needed a way to get in front of prospective clients. Building relationships and a reputation in a community takes time, so advertising was a helpful way to be seen by prospective clients while I nurtured my venue and vendor relationships. Advertising on The Knot has been the only paid advertising I've ever done that actually pays for itself year after year. And, after eight years of being in business, it's the only advertising that I currently pay for.
On getting her Storefront up and running
Getting my Storefront set up was incredibly easy. Really, all you need is a bio and photos of your work. Easy peasy! The technical part of setting up a Storefront is really intuitive, and The Knot keeps making improvements every year that makes maintaining and updating the Storefront super easy. Every year as I refresh my copy and have new event photos, I'll update my Storefront to make sure it stays fresh, which only takes minutes to do.
On her favorite feature
I really like seeing the Unique Visitors stats because they show how your Storefront compares with your market and category average. That data is incredibly helpful in assessing two things: (a) Is the positioning that you're paying for getting you seen by visitors compared to the average, and (b) Is the hero image on your Storefront compelling enough to actually get visitors to click through to your Storefront. If your unique visitors number is falling below the average in your market and category, then it's time to make some changes to see if that can be improved.
On the results she'd had advertising with WeddingPro
With the clients I booked from advertising on The Knot early in my career, I was able to gain more experience and collect photos for my portfolio. As I've moved through my career, I consistently book enough clients every year through The Knot—my listing pays for itself multiple times over. It's been amazing to have The Knot as a consistent lead generator for my business.
On what she can focus on because advertising helps with lead generation
Getting an actual monetary return on investment from advertising with The Knot has honestly taken a little pressure off of me when it comes to income and marketing efforts. I know that I'll consistently get leads through The Knot, which helps in knowing that future income potential is there and that there's probably no better way to get in front of engaged people when it comes to marketing.
On why advertising as she started her business was the right decision
When I launched in 2009, part of my marketing plan was to be sure that my brand was seen wherever my desired potential couples were—both The Knot and WeddingWire fit what I was looking for. I knew that I would be evaluating and narrowing that further as my business developed; it takes a little time to see results and learn who your favorite couples are and what they are looking for. But, in my early days, I wanted to be sure to be seen in multiple places by my desired couples.
On getting her Storefront up and running
It was very easy to get set up and started. I also kept reminding myself "progress over perfection" because I could continue to refine my Storefront over time. I've edited my business description as I learned more about the business I really wanted to have as well as added more photos as I received more—but I didn't put my start on hold just because I didn't have enough pictures yet. I originally wrote a description that I had been developing as my website was designed, grabbed a handful of pictures, and got started! Then I was sure to email my past couples to write reviews for me—as that's one of the most powerful things about my listings on The Knot and WeddingWire.
On her favorite feature
Definitely reviews. Reviews are one of the most important things you can have for your business because they are not only social proof but express the value of working with you or for your product/service in ways that future couples relate to. So, I make sure to have asking for reviews as part of my post-wedding workflow. Building up a solid collection of raving reviews on both The Knot and WeddingWire has made a huge difference in bringing new inquiries to me.
On the results she'd had advertising with WeddingPro
More weddings! Since I know how important it is to ask inquiring couples how they found their way to me, I'm aware of not only how many of my inquiries come from The Knot and WeddingWire but how many bookings (the much more important number to know). And, since those inquiries come to me likely having already read my reviews, they are definitely warm leads. In addition, the education that WeddingPro offers has always made a difference in how I've run my business. Yes, I'm a bit biased being a WeddingPro Educator myself, but I learn so much from each webinar, report, and conference for my own business.
On what she can focus on because advertising helps with lead generation 
A solid inquiry flow is crucial to a growing and sustained business. Naturally, you need to be sure that your customer journey – from the moment that inquiry pops in – nurtures that inquiry in a fitting and successful way. And then you have to be sure that you are meeting or exceeding your couples' expectations in your product or service and in your customer experience. But none of that matters without the inquiry flow. So, being sure that I am advertising in places that will bring in my ideal couples continues to be a focus more than 12 years and over 1,000 weddings later.
Getting ready to launch your own wedding business and want to start advertising it? Fill out this quick form and we'll get in touch to talk more about how WeddingPro can help!
Photo Credit: Josep Suria/Shutterstock.com