Business Checklist to Help You Prepare for A New Year
By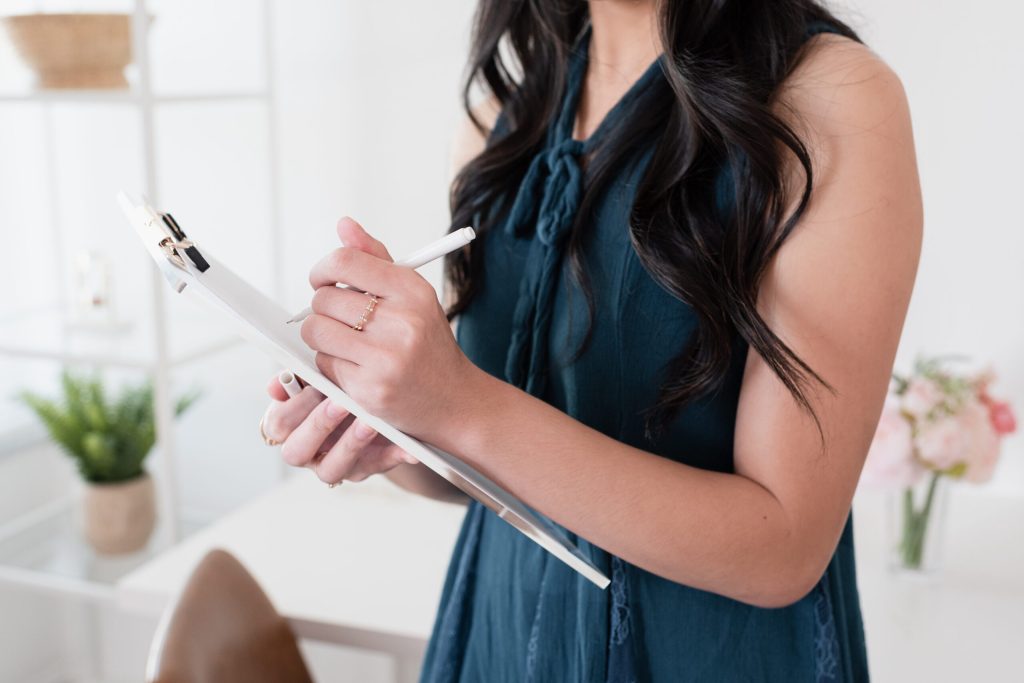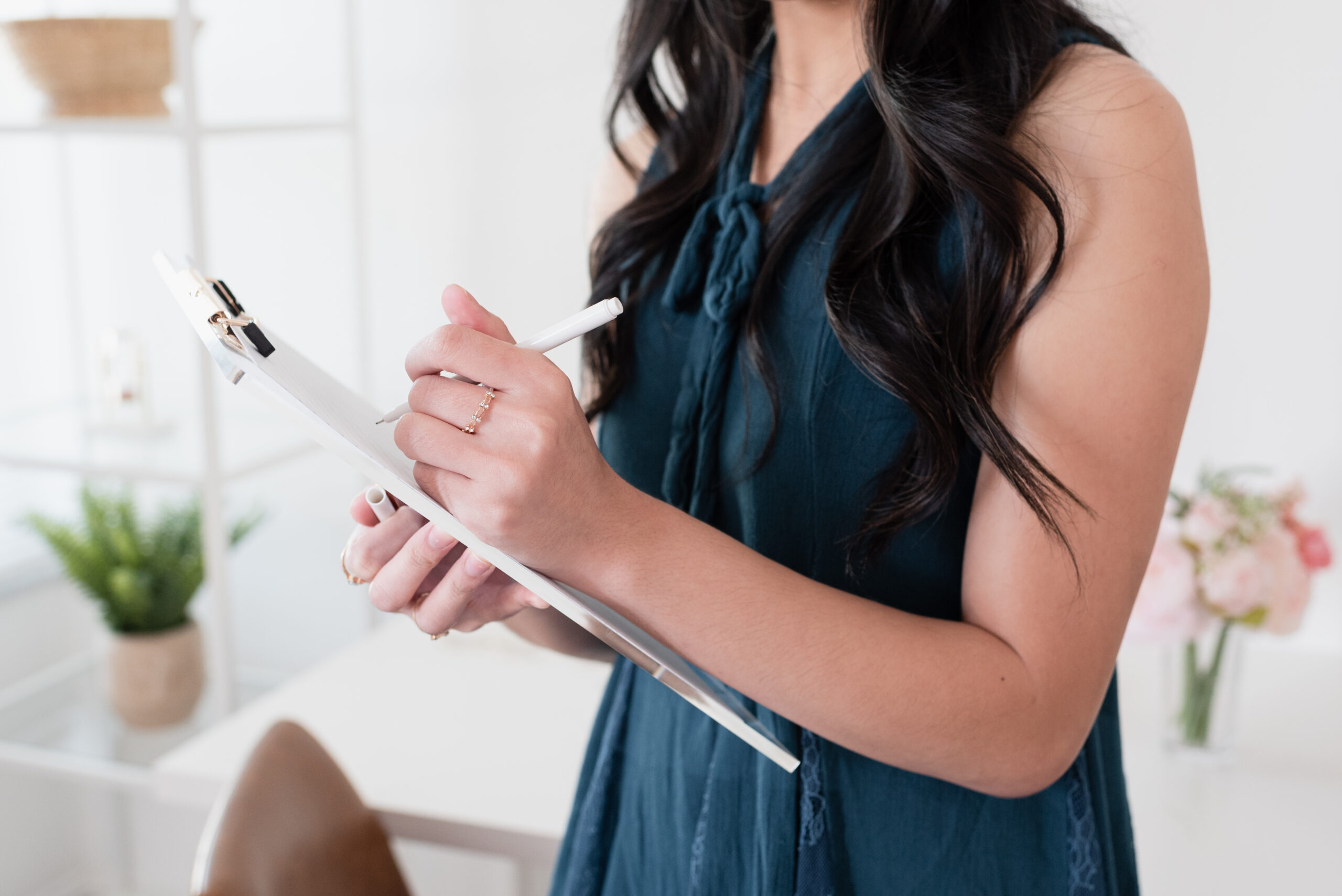 Getting your business' ducks in a row early in the year can be the difference between confidently filling your calendar and scrambling to find new clients. This business checklist is meant to help you get the wheels turning and think about what your business might need to do in order to handle growth without the growing pains. But, more than that, it's here to serve as a reminder that whether you are actively working to grow your wedding business or lucky enough to ride the wave of the wedding boom, long-term success and sustainability take intentionality. So, as we officially kick off booking season and look ahead to the next year, here are some things to consider when it comes to your branding, marketing, and business growth.
Business tips for wedding pros
The beginning of each new year is filled with a ton of exuberance and excitement, but these feelings shouldn't overshadow the need to prepare. Instead, channel your emotions into making tweaks to your business operations so they can flow even more smoothly. Here are some business tips to help you do that.
Set benchmarks – When you run your own business, it can be hard to say "no" to additional income. But when you are anticipating a busy year, one of the best favors you can do for yourself is to set benchmarks around how many weddings you want to book as well as how many weddings you can actually handle. Knowing these numbers can help you know when you are approaching your capacity and need to start saying no to clients.
Create a plan for growth – It's exciting to have your business grow but a bigger business requires more of just about everything. From more storage space and inventory to more personnel and administrative responsibilities, you're more likely to experience growing pains if you haven't created a plan to help you scale. Figure out what you will need more of if you start booking weddings beyond your typical capacity and figure out where you are going to source things (as well as how you will pay for them).
Consider re-evaluating your ideal client – Every business changes throughout the course of a year, and these changes can potentially spark a shift in the target audience you want to attract. Serving a different clientele than you did previously can seem daunting, but if your business is ready to do it, it's important to lean into this shift so you can create new messaging, re-evaluate your marketing and pivot your advertising strategy to find the couples who will fit your new business.
Pro-tip: What does it look like when growth happens too fast? A loss of business culture, broken processes or a drop in the quality of your service are a few indicators. But feeling burnt out or like "the wheels are coming off the bus" is a strong sign too. 
How to think about your marketing plan
A successful marketing plan helps you create and maintain momentum. The key thing to ask yourself in preparation for the year ahead is, "What can I realistically handle?" So, if you have been operating without a marketing plan, here is your crash course:
Pro-tip: If your business is growing and you can't keep up with your marketing tasks, it might be time to outsource part of your plan.
Branding tasks to take care of
The brand you've worked so hard to build is one of the things that helps you stand out in the industry, and it needs regular time and attention to keep doing that. So, before you find yourself too busy or start handing off projects to someone else, be sure to take care of these essential tasks to keep your branding the asset it is:
Do a

brand audit

to see where things need to be updated or fixed

Put together a set of

brand guidelines

to ensure that everyone working with your brand is doing it based on the same standards

Create templates for things like social media, proposals, and the like now to make sure you can work quickly when you need to
Don't get caught with your staff down
One of the biggest challenges you might face during the wedding boom is having enough staff to support you. And this is important to think about now because you can't handle more weddings if you don't have more help. So, if you anticipate booking more weddings throughout the year than you have before, you need to start working on a list of assistants, contractors, etc., who can help you execute multiple weddings in a week. But, in addition to knowing who you are going to call in as reinforcements, you need to understand how this affects your cost of doing business. 
What do you need to pay your additional staff?

How many people do you need per wedding?

Can you hire them as contractors or do you need to bring them on as employees?

Do you need to increase your prices in order to cover these costs?
These are all important questions to ask and find answers to because they will help you maintain your profits! 
Stay focused on your client experience
How each of your couples feel while working with you is incredibly important to the health of your business (their reviews on your Storefronts do help you attract future clients after all). But, as you've maybe started to experience this year, making every couple feel like they are your only couple can be a challenge when you're in a boom—and your client experience can start to show the cracks in your systems. So, just like you should take a look at what your business needs in order to scale, you should look at what your client experience needs as well.
Take the time to set these systems up in order to make sure you can give each and every one of your couples a flawless experience working with you. But don't forget to talk to your couples after everything is said and done—you can learn a lot about what works well and what doesn't when you simply ask for feedback.
TL;DR: Here is your business checklist to help you prepare for all of your weddings in the year ahead!
Decide how many weddings you want to book

Decide how many weddings you can handle

Create a plan for growth

Create a marketing plan

Do a brand audit

Create brand guidelines

Create on-brand templates

Plan for an increased need in staffing

Review and revise your pricing if needed

Create an onboarding process

Create an offboarding process
Want to make sure you're doing everything you can to have a successful wedding season next year? Advertising with The Knot and WeddingWire is a high-impact but low-effort marketing tactic that can help you stay in front of all the newly engaged couples (even when you're busy). Simply fill out this form to get started!
Photo Credit: ColorJoy Stock
Let's grow your business together!
Start advertising on The Knot and WeddingWire, the top two wedding planning platforms.