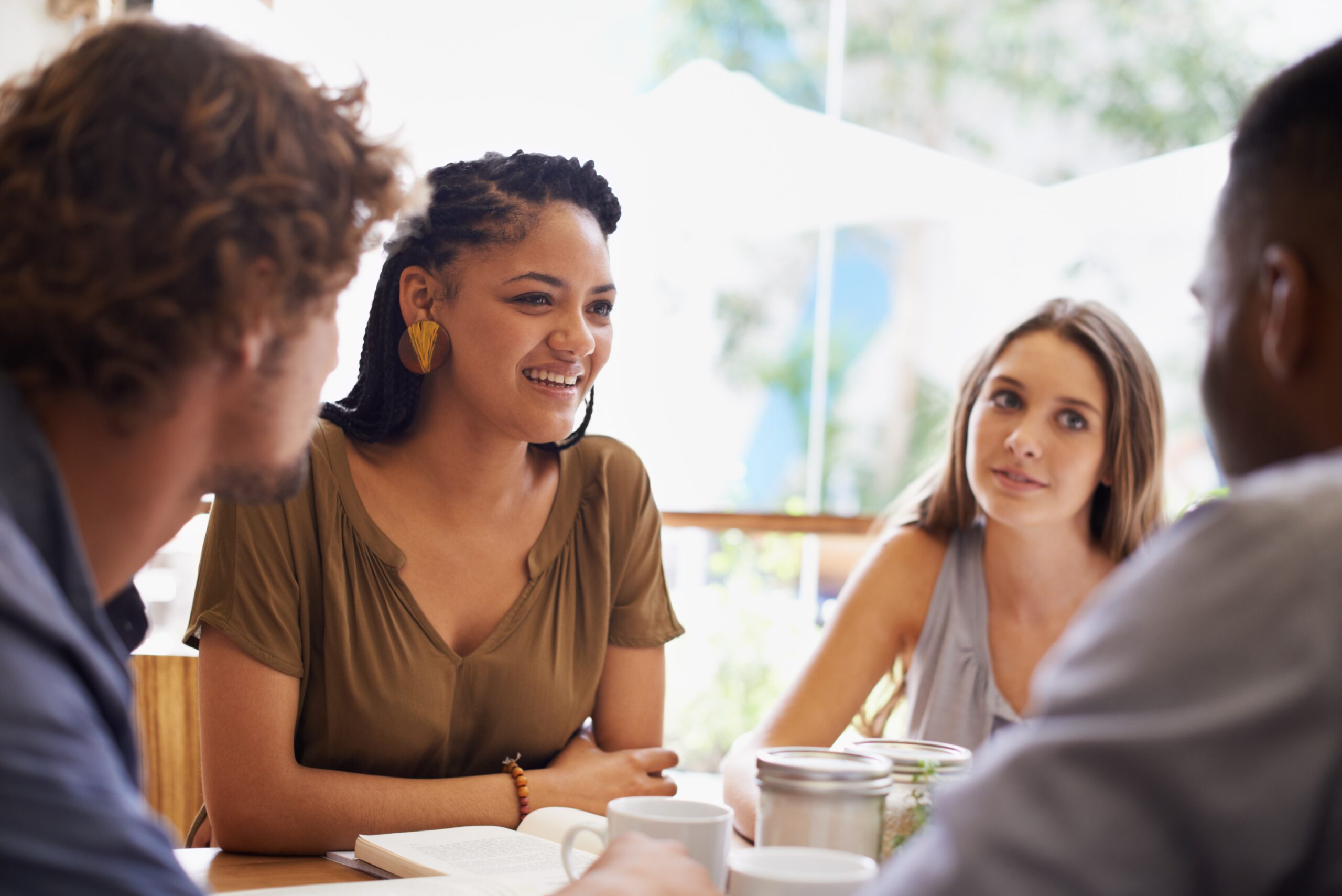 Ways to stand out while still fostering community
There are a lot of conversations being had about community over competition. From one-on-one chats you might have with a vendor friend in private to public ones at wedding industry association meetings (and the WeddingPro blog), there is a lot of positive encouragement to support the people around you—and rightly so! Because community building is essential to making sure you have what you need to thrive and making space for you to give back. 
But just because supporting others is at the center of it all, it doesn't mean you can't wonder (or be concerned) about how you can build a competitive wedding business at the same time. So today, we wanted to not only acknowledge that business competition and community building can co-exist, we wanted to also share ways you can grow your business without stepping on anyone's toes. Read on for 6 ways you can make sure your business is standing out, even as you work to foster a strong business community.
Build your business around core values
If you're someone who is excited to build (or be a part of) a professional community, it's likely you care deeply about many things. So, one of the ways you can marry the people and things you care about with your business is by publicly sharing your core values. Not only does this help you build an authentic brand, but sharing your core values can help you connect with like-minded pros and the couples who want to hire people who share similar values as them. You can share your core values and mission statement on the about page of your website and in your Storefront description.
Pro-tip: Learn more about marketing your wedding business to Millennials and Gen Z.
Knowing your niche helps you stand out
When you want to attract high-quality clients without feeling like you're taking opportunities away from others, you should work to carve out a niche. Because, when you understand exactly who your ideal client is, what their pain points are, what they need, what motivates them as well as how your business or service is different from others in your market, you can focus on marketing to the couples who are the best fit for you—and refer others to the pros in your community.
Pro-tip: Make sure everything about your brand (visual assets and voice) is for your ideal client because this helps you carve out your niche and stand out.
Create a client experience that warrants a 5-star review
When you're someone who doesn't like to toot their own horn or really put themselves out there, your clients can help you build a competitive edge as you build your network. And while you likely already know your client reviews are powerful marketing tools, perhaps you haven't thought of your client experience as being a part of your marketing plan. But it can be when you take the time to create a thoughtful and thorough experience that helps you build your reputation and the likelihood you'll get those 5-star reviews that help you book more clients. 
Stay on top of your marketing tasks
Running a wedding business requires a lot (read: a lot) of your time and energy. You spend your days project managing, being creative, making sure you have everything you need, putting out fires and (not to mention) trying to market your business to make sure you are booked for the future. But life can get busy and (let's be real) many wedding pros will let their marketing tasks, like updating websites and posting to social media, slide to the bottom of their to-do lists. So, to make sure this doesn't happen, take the time to create a marketing plan for yourself and stick to it—because this is one of the best ways to be competitive in your market in a way that doesn't prevent you from fostering community. Additionally, consider getting marketing automation software that can send emails, social posts and blog posts on your behalf.
Educate yourself about the wedding industry
Investing in your education is always a good idea, but it is especially so when business competition is top of mind. Because, just like "the early bird gets the worm" when it comes to wedding leads, it's in your best interest to be educated about new small business tools, best practices, trends in marketing and wedding industry statistics—then help educate your community with what you've learned (and put into practice). Lucky for you, your continuing education is exactly why we are here and why we try to make it easy for you to find what you need. Whether you're watching one of our free webinars, reading through blog posts, attending our industry networking events or attending COR, know we're always here to help you grow this amazing community and your business at the same time.
Advertising with The Knot and WeddingWire
Lastly, to really ensure that your business will thrive in your market, you need to put yourself in front of the couples who are looking for a pro like you. The best way to do that is to advertise with The Knot and WeddingWire–the top advertising platforms for wedding pros. Couples are using wedding websites to plan their events and search for vendors who can bring their visions to life. It's important that you meet them where they are before other pros in your community do. 
The wedding industry is an amazing community to be in, but remember that your business needs to remain competitive in your local market. To effectively do both, follow the steps above!
Photo Credit: PeopleImages.com – Yuri A / Shutterstock.com