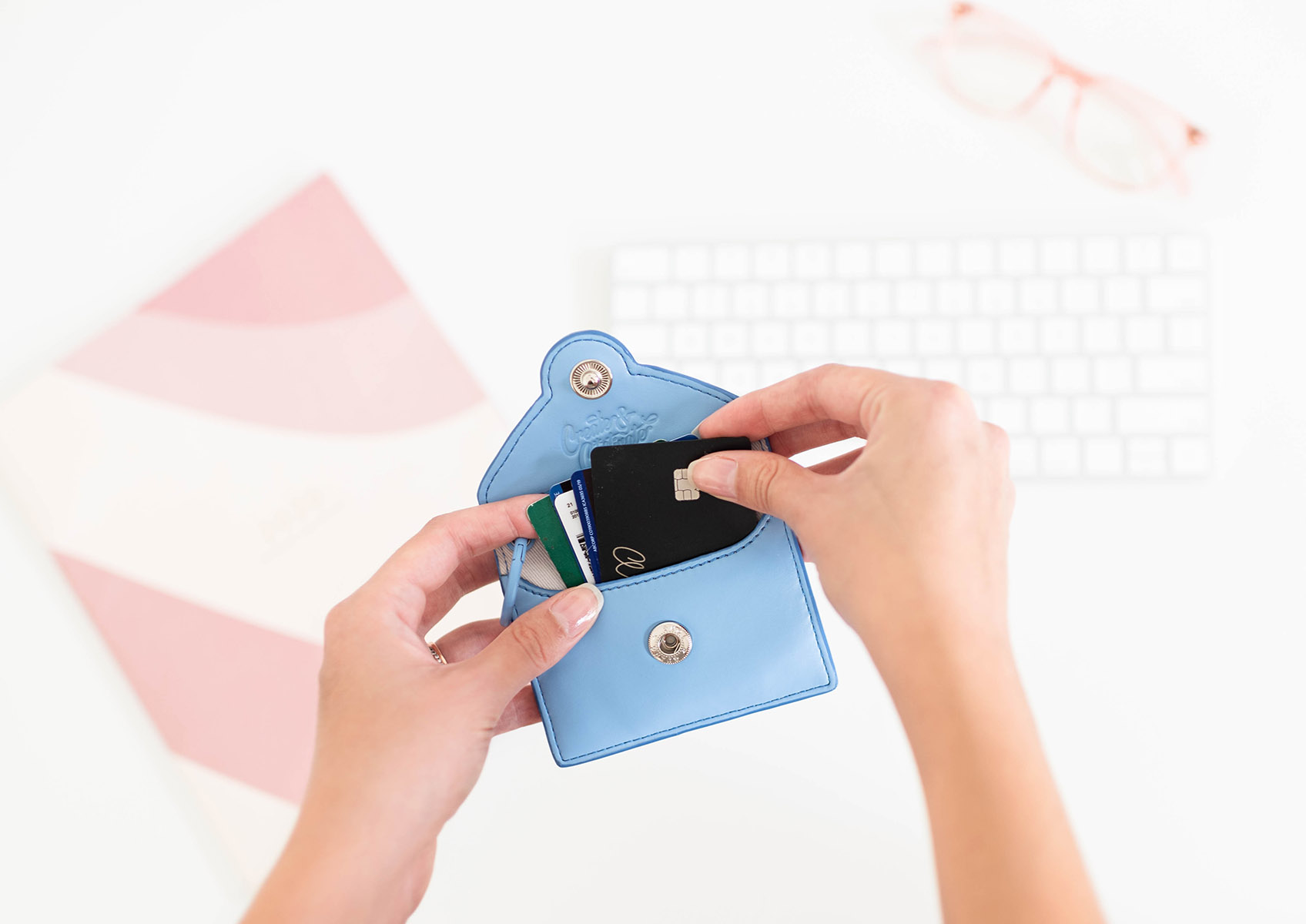 Managing money can be a major stressor for almost any wedding business owner. From knowing how much money you have in your bank account to making sure you are booking enough business to cover all of your expenses, it can be so stressful because it feels so foreign. But, just like many of the other responsibilities you have when running a business, just keeping on top of your finances is sometimes not enough—you have to make sure you are setting yourself up for future success. Lucky for all of us, WeddingPro Educator and CPA, Nadia Anderson, is here to help us all become more financially literate. And today, we are sharing some of her best (and most actionable) advice to help you confidently set up your business finances. Read on to learn where and how you can get yourself on a profitable path forward. 
This article is based on a webinar presentation Nadia collaborated with us on in 2020. If you'd like to watch the replay, you can do so here.
Open business bank accounts
From the moment you start your business, one of the very first things you can do to set yourself up for success is open a business bank account. This is important because you want to separate your personal finances from your business finances in order to make your bookkeeping and accounting go much more smoothly. Nadia's advice is to then have different categories that you tag your different revenue streams with as you complete your bookkeeping to keep things nicely organized.
Track your finances
We know you're busy and that maybe looking at the books for your business only happens on occasion, but we promise you—getting into a regular routine when it comes to tracking your income and expenses is a best practice when it comes to small business finances. It starts by organizing your income and expenses into three broad categories:
Fixed – These are the expenses you know you have to pay every month and are due on the same day of the month. Examples of fixed expenses are rent, health insurance, and any software programs you subscribe to.
Firm – These are the expenses you regularly pay but can be for variable amounts or date dates. Examples of firm payments are paying assistants you hire for weddings or perhaps your bill for the floral market.
Flexible – These are expenses for things that are helpful for your business but are not 100% necessary to operate your business. Nadia recommends looking in this category first if you need to reduce your business expenses.
Pro-tip: Tracking your business finances will set you up to grow into more sophisticated financial reporting that helps you look at the financial trends in your business. 
Put systems in place
Systems are important to have set up for many reasons and they are necessary when it comes to finances for business. Because, one of the major keys to financial success is keeping your money organized—and it's hard to do this without them. What types of systems do you need? Nadia has 3 recommendations for you:
Have a system that will help you send invoices, get paid online, and generate receipts for transactions

Have a system for tracking time and paying people

Have a system to help you really understand how much your business is making and spending (you can even start with bank statements)
Pro-tip: Quickbooks is a great financial tool for every wedding business owner and it also helps you have a successful relationship with a bookkeeper, accountant or CPA.
Get to know your cash flow
More than just knowing how much money is currently in your bank account, understanding your cash flow helps you make better money decisions for both the near and long term. Because, a cash flow plan is focused on the future and helps you set your expectations around the money you are going to collect versus the money you need to pay. You start by simply downloading your bank statement to know how much cash you have in the bank today, add any money you expect to collect from your clients, and subtract the expenses you know you have coming due within a specific time period to get your projected balance.
Pro-tip: When reviewing your cash flow, you can decide on the period of time you are making calculations for. Nadia's advice is to look at a smaller period of time (i.e. weekly) when things are volatile and move towards monthly or quarterly as things become more steady.
Numbers to know like the back of your hand
Just like you probably know how many followers you have on social media and how many unread emails you have in your inbox, there are certain financial numbers that are important to be able to rattle off. Nadia recommends that every wedding pro have these numbers in their head (or noted somewhere accessible) at all times:
When you have automatic payments being charged as well as any renewals and their due dates

Your total monthly operating costs

Your minimum cash requirement (read: What is the least amount of money you can pay yourself to live your life?)

Your break even sales target (you can figure this out by taking your total monthly operating costs and dividing it by your average booking rate to figure out the number of events you need to sell or book in order to pay for all your expenses)
"None of us started a wedding business because we wanted to learn accounting." – Nadia Anderson
While there may not be a truer statement, having more than a basic understanding of the concepts around finances for business will help make you a better business owner and ensure you are helping couples plan their dream weddings for a long time. If you're ready to dive in a little deeper, be sure to read this article where Nadia answers questions about payment plans and expense tracking next.
Please note: WeddingPro and the materials and information it contains are not intended to, and do not constitute, financial or tax advice and should not be used as such. You should always consult with your financial and tax advisors about your specific circumstances. This information contained herein is not necessarily exhaustive, complete, accurate or up to date and we undertake no responsibility to update. In addition, we do not take responsibility for information contained in any external links, over which we have no control.
Photo Credit: ColorJoy Stock