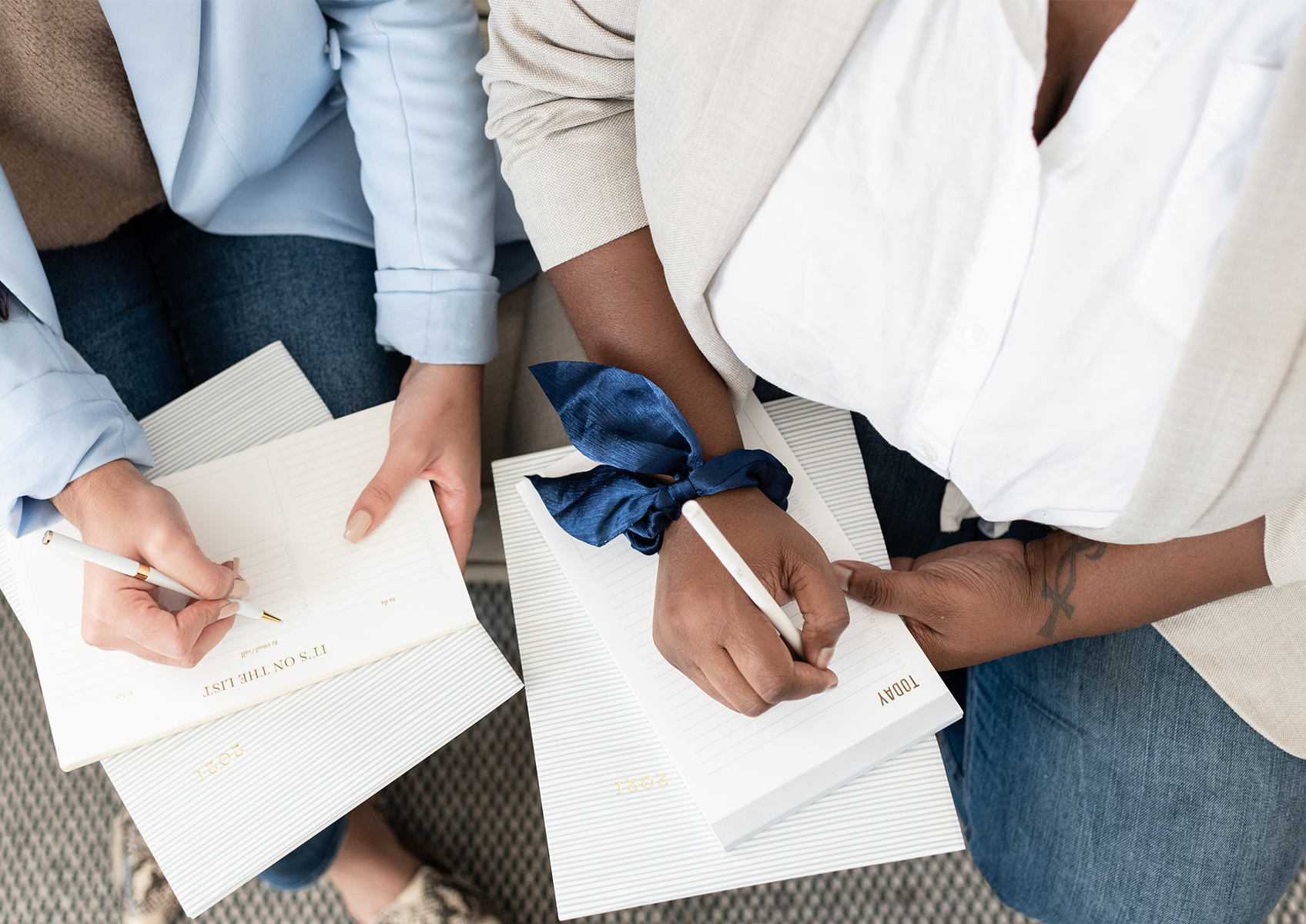 Or, how to spend less time on the boring stuff
There aren't too many days you probably feel like you have all the time in the world to get everything done (let alone feel like you made a major dent in your to-do's). Because, when you own a wedding business—the work is never really done. There is always admin work to take care of, proposals to write, emails to reply to, and bills to be paid. And, while there isn't a magical wand you can wave over your laptop or a way to snap your fingers and call it a day, there are things you can do to streamline your approach and save yourself time. So today, we did some of the thinking for you and brainstormed ways you can come as close to feeling like you found more hours in the day as possible. Read on for eight essential business systems to set up that will help you with time management and a few extra tips along the way.
A process to qualify potential clients
One of the most important responsibilities you have as a business owner is to book new business. And, while every wedding pro starts by taking on every client that comes their way, eventually you get to a point where you can become more discerning. But, more than just making sure your inquiries have the right budget for your services, it is important to make sure they are a good fit in a few ways. So, before you take your next client consultation, set yourself up for a successful sales call by having prepared questions that will get you the information you need to quickly qualify the lead.
A system to book clients
After you've figured out if your lead is a great fit for you (and you for them), guiding them through a streamlined booking process is a great way to kick off your working relationship. From having things like proposal templates to expedite your turnaround and contract templates to minimize mistakes, you can save a lot of admin time when you have a system in place.
Pro-tip: Highlight the areas in your templates that need customization so they are quick to find and use a software that makes it easy to send reminders if you need to. 
A project management system
If we had to pick the most important business system it would likely be this. Because, how you manage projects doesn't just impact how much time you do or do not have, it directly impacts your client experience. Any system you have set up should make it easy to document a repeatable process; this creates consistency in your service (even across team members) so you can be confident that each of your couples is having the same experience with you. The key is to map out when you do this and that so you can also create structure within your daily tasks and weekly to-dos.
A bookkeeping process
If project management is a critical business system, then this is a critical business process. And, whether you do all of your own bookkeeping or have hired a CPA or bookkeeper to take care of it for you, you still need to have a process set up around your business' finances. From having a routine for downloading statements, categorizing transactions, reconciling accounts, paying bills, and saving receipts, document (and then communicate) how things are done to everyone who might be touching this important part of your business.
A process to send invoices and pay employees
Speaking of money, every wedding business owner should have a process in place to send invoices and pay employees. We know there are always a lot of things on your plate, but it is imperative that you stay organized when it comes to your accounts payable and receivable. Whether you send all of your invoices on a specific day of the month or as they come in, just be sure to have a standing date with yourself to make sure these tasks are taken care of.
Pro-tip: Having a detailed process for how your employees, contractors or assistants track and submit their time is also a must-have.
A system to manage your inventory
Not every wedding business has an inventory to manage but, if you do, you know this is a beast of a business responsibility. From tracking your inventory, taking inventory, and restocking inventory before you run out, if hard goods are a part of what you do, you need to create a system for knowing what you have and how many units you have as well as when those units are going out, coming back, and need to be replaced.
A process to off-board your clients
How you say goodbye to clients is just as important as how you welcome them, but many pros don't think about how they can increase their chances of a great review and future referrals with an off-boarding process. So, if you haven't already, define the steps you'll take at the end of a wedding just as you've done for the start.
A marketing plan 
You might be asking why we included this in a piece about business systems, but hear us out on this one. Even though a marketing plan is a plan, you need some sort of system set up to make sure you are consistently executing it. And, that project management system we talked about earlier? That's a great place to put this.
When it comes to time management
The quest to master time management doesn't stop after you've set up these systems and processes for your business. It is important that once you have, that you continually evaluate what is working and what's not. You can become more and more efficient with your time when you:
Delegate tasks that can be done by other people

Delete (or remove) anything that isn't adding value

Automate things where you can

Consolidate where it makes sense
Photo Credit: ColorJoy Stock