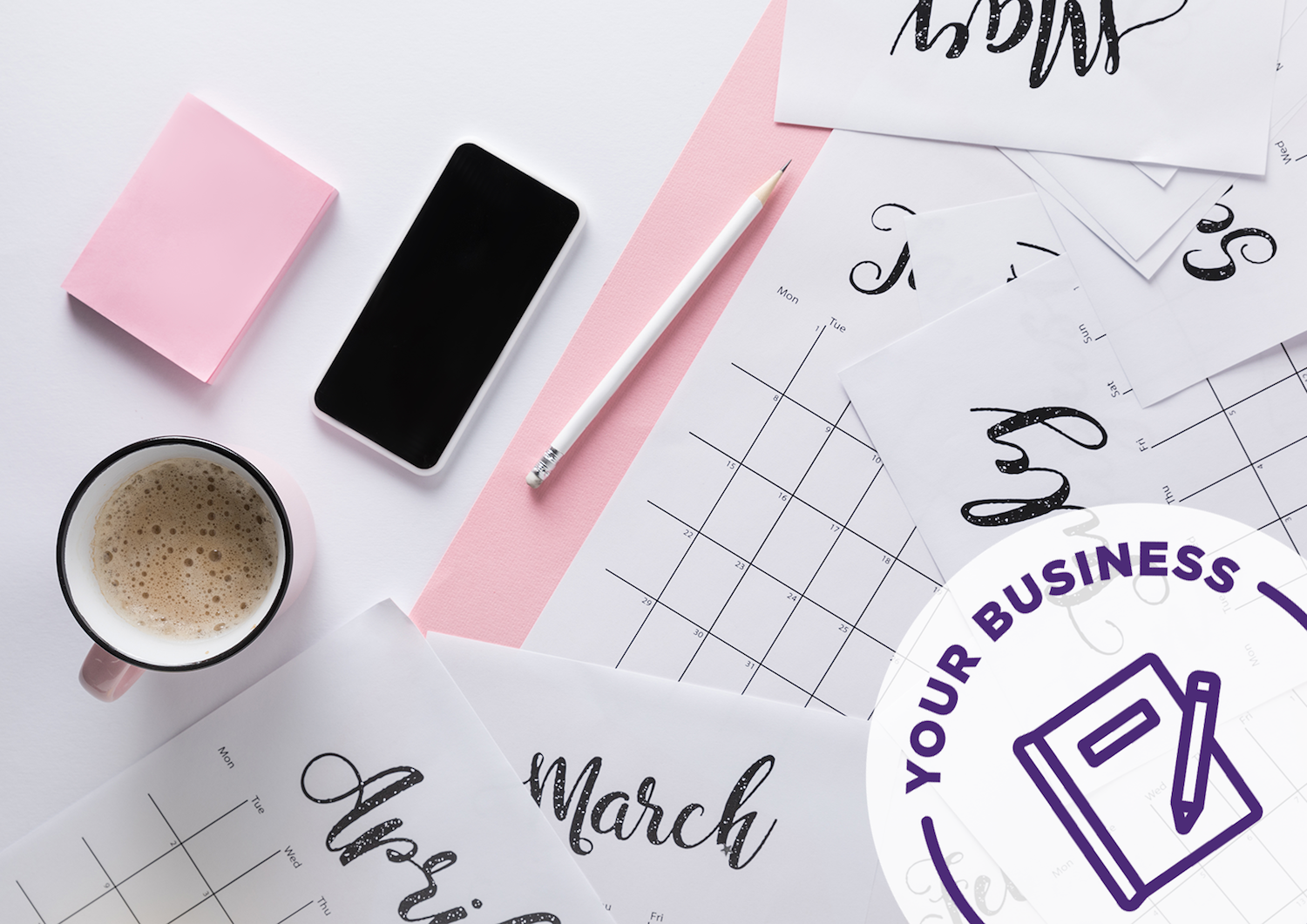 With 96% of couples planning to postpone or adjust their wedding plans, we've certainly entered a new way of doing business. Some of it is reactionary (like problem-solving the issues at hand) while others are long-lasting changes. We spoke with several pros, who are rescheduling spring and early summer weddings, to get a sense of how it's going and what they're doing to get through it all. Read on for the top takeaways!
1. Securing the Entire Creative Team All Over Again 
One of the most challenging parts of postponements is bringing all of the same creative partners together to secure new availability. Andrea Eppolito, of Andrea Eppolito Events, has worked out a process: "I begin with the couple and get a series of dates that they are comfortable with, then I check the venue and put the available dates on hold," she says. "Once I have options that the couple and venue are agreeable to, I create a Google Doc and ask all vendors to note whether or not they are available on the new dates. Then, based on the cumulative availability, I present to the couple, we solidify the new date, and I send an addendum for all parties to sign." 
2. Incentivizing Couples To Select Non-Saturday Dates 
With the majority of couples deciding to postpone their weddings, it's no wonder that 2021 Saturday dates are in high demand. Those 2021 Saturdays are turning into scheduling traffic jams with the original wedding pro teams because not everyone is available. "In the case where we've had to move the wedding off of a Saturday, some of our creative partners have given the couple a small discount or incentive for the Friday wedding because it ensured they were available," says Heather Dwight of Calluna Events.
3. Suggesting Wedding Pro Alliances
Some wedding planners and pros are also exploring the idea of adding in suggested replacement partners into the contract. Amy Shey Jacobs of Chandelier Events is doing just that: "Other things we are exploring are the abilities for these companies to sign over their contracts to another vendor who can fulfill them and suggesting our partners start forming alliances with their competitors to be able to help make referrals and reassign their contracts to someone they trust, have vetted and can partner with."
4. Staying True To Who We Are And How We Do Business
"Staying true to who I have always been and how I have always done things is key to the strength of my business," says Lindsay Landman of Lindsay Landman Events. "I am maintaining my commitment to my already well thought out policy. This isn't to say that I won't sustain loss as a result. I will. And perhaps when we are on the flip side of this I may tweak my policy, but I won't be reactive now. I want to always be proactive with my policies so that I hold the reins rather than an external force." 
5. Reading the Fine Print on Wedding Insurance Offerings
While there are several wedding insurance programs available to couples—and many wedding planners encourage their couples to purchase coverage—demystifying coverage from plan to plan has been difficult for everyone. "I encourage all of my clients to purchase wedding insurance as standard protocol," says Emily Campbell of Bella Design and Planning. "However, not all policies are equal and figuring out whether the pandemic is covered has been tricky." For example, two prominent wedding insurance brands WedSafe and WedSure are treating the pandemic differently. WedSafe is not offering any new coverage to couples at this time while WedSure is. (Of course, the landscape is changing constantly, so stay tuned for more on that!)
6. Growing Even Closer to One Another
From Zoom calls and webinars to Instagram lives and phone calls, it's clear that our industry is closer than ever. "From every section of our industry, I'm seeing arms reaching out to provide love, support, comfort in this time of need and it's utterly inspiring. It brings tears to my eyes," says Heather Dwight. "Never before have I been so proud to be a part of the event industry. I knew we were all good people, but right now the best version of everyone is shining through. I love seeing it and being a part of it. I feel like we are giving each other a virtual hug daily!" 
About the author: Anja Winikka is the former editor of TheKnot.com and The Knot Magazines turned educator and contributing editor @WeddingPro. She's on a mission to help creatives, community leaders, and wedding businesses own their stories and tell the world about it (follow along via Instagram @anjawinikka).
Photo Credit: LightField Studios/Shutterstock.com