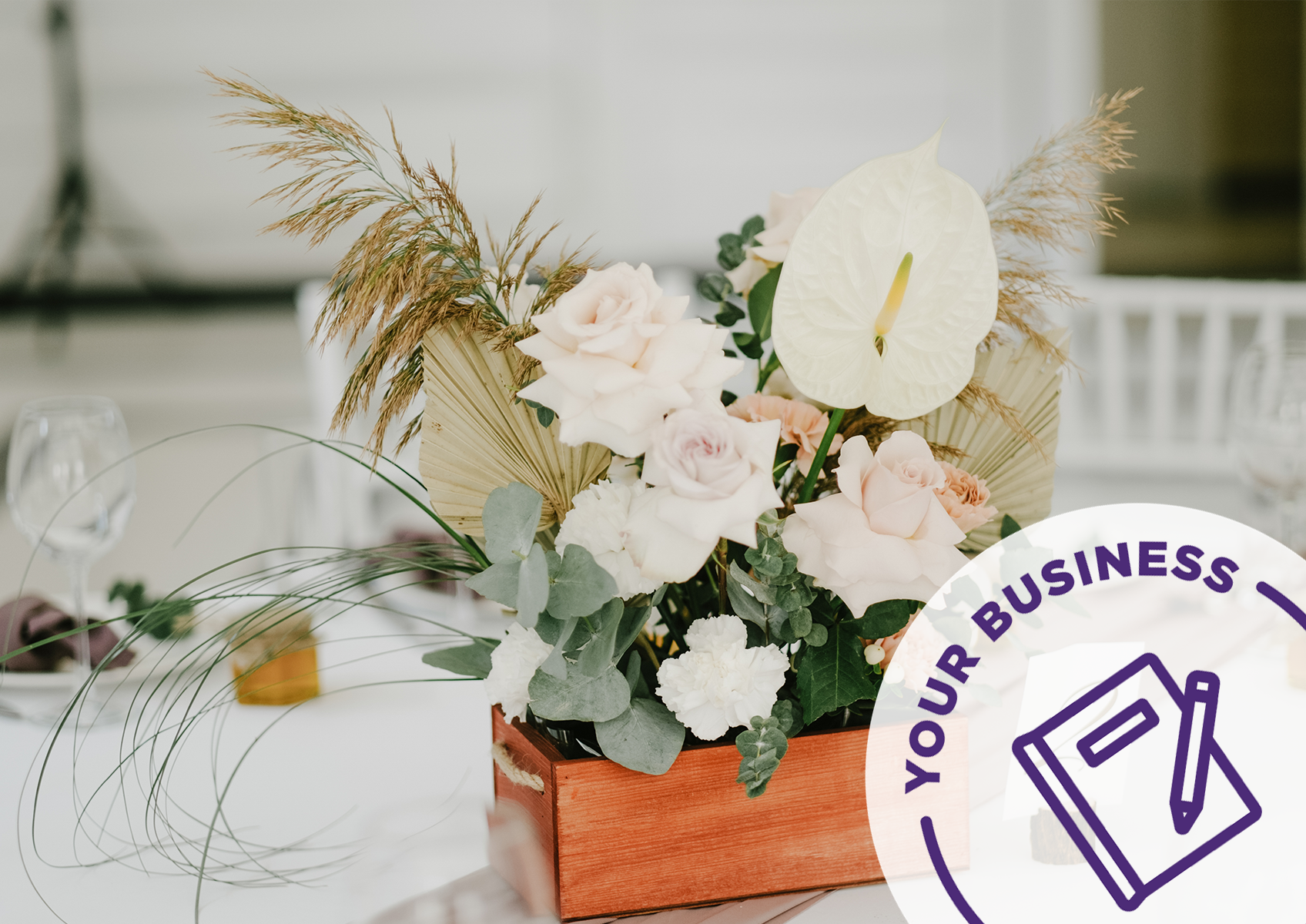 From weekday weddings to sequel weddings and everything in between, wedding professionals like you are rolling out new ways couples can celebrate! According to our recent WeddingPro COVID-19 survey, we know that 85% of pros have connected with potential clients in the past month. So now more than ever is the time to show up for your potential clients when they need you most (while filling up your schedule!). We are blown away with the creative solutions our resilient industry has come up with to maintain the value of their services while creating new cash flow opportunities as we look forward to the future of weddings. Stay tuned as we'll be sharing some of our absolute favorites soon.
The COVID-19 pandemic has left a lot of couples uncertain about what they should do about their upcoming celebrations. We know that 94% of our couples do not plan to reduce their overall guest list, while others are opting for a virtual experience to share their vows due to the current environment. Some couples are still planning to honor their original wedding date with a smaller ceremony and move their larger celebration to a later date when everyone can celebrate together again. This is where you come in to share your expertise and recommendations. We've seen wedding professionals create new wedding packages for smaller weddings to help their clients.
By taking a look at these different options, you have the ability to see what works best for both your business and your clients. When building relationships with couples and offering them different options to celebrate, you are showing them how flexible and knowledgeable you are. Not only will they want to book you because of this, they will likely give you glowing reviews and refer you to their friends and family! Starting to explore these options now will allow you to refine as you go and come out even stronger in the future. 
To get you started we rounded up just a few benefits of experimenting with new formats: 
1. Avoid the dreaded "second postponement"
Get rid of the guesswork and help couples make the decision to move their celebration to a later date, while still honoring their would-be wedding date with a "minimony". This allows for a small, private ceremony now and then a big bash with family and friends at a later date. Postponing a wedding is an already emotional experience so why make them go through it again? This option also gets couples out of the "wait and see" mode and gives you a way to book new dates and bring in cash flow. 
2. Fill your calendar (now and later)
Now more than ever wedding planning can be done from the comfort of home so keep couples engaged in the planning dialogue. This is a good way to fill Fridays, Sundays and non-peak dates that might not otherwise be booked. You also have an opportunity to help couples "marry now, and party later!". You can provide add on package options to provide services on their original date or at their minimony this year, in addition to the big celebration in the future. 
3. Small guest count doesn't necessarily mean lower budget
With about 92% of our couples telling us they don't plan to adjust their budget, we could even expect couples to spend more per guest to create a more luxury guest experience. This is an opportunity to find ways to deliver the ultimate client experience.       
4. It's not "now or later" but rather "now AND later"
Think: "marry now, party later". Two bookings instead of one. Smaller weddings may not be your long term goal but it is a good way to create a cash flow now. 
5. Get around the usual "preferred vendor" guidelines 
This is your chance to build new relationships with pros in your community that you've been dying to work with but haven't had the opportunity to do so. Don't hesitate to reach out to other pros and let them know what you're offering to see if they want to partner up.  You can collaborate to create packages and come up with something really special to offer couples. 
6. Get in shape for post COVID-19
Many of the formats we shared in our first Future of Weddings piece are tried and true, so they have a proven track record. Test the water with something that isn't necessarily new but may be new to you. This is the time to experiment and refine areas that need some improvements so you are good to go when things are back to a more normal state. 
7. Many are finding it to be an up-sell opportunity 
As Beyoncé  would say "let me upgrade you"! We know that 54% of couples are still going over their budget during the planning process. What starts out as a conversation of 10 people attending could easily turn into 20 people attending. This could change the amount of time and detail involved, which means that there is an opportunity to charge more for what you are providing. You'll also have the opportunity for the couple to fall in love with you and your work, which means they'll want to book you for their sequel wedding or other events in the future.
8. Test out a new client base
Been thinking about trying to expand your ideal client? Experimenting with small weddings is a great way to get your name in front of couples who may have a different style or budget than your typical client. There is an opportunity to highlight the cool things you are doing and get brand exposure. If you are the first to experiment in your area you could get press coverage. So don't play the wait and see game. Get the conversation started with couples today on how they can "marry now and party later"!
Photo Credit: Nastya Dubrovina/Shutterstock.com