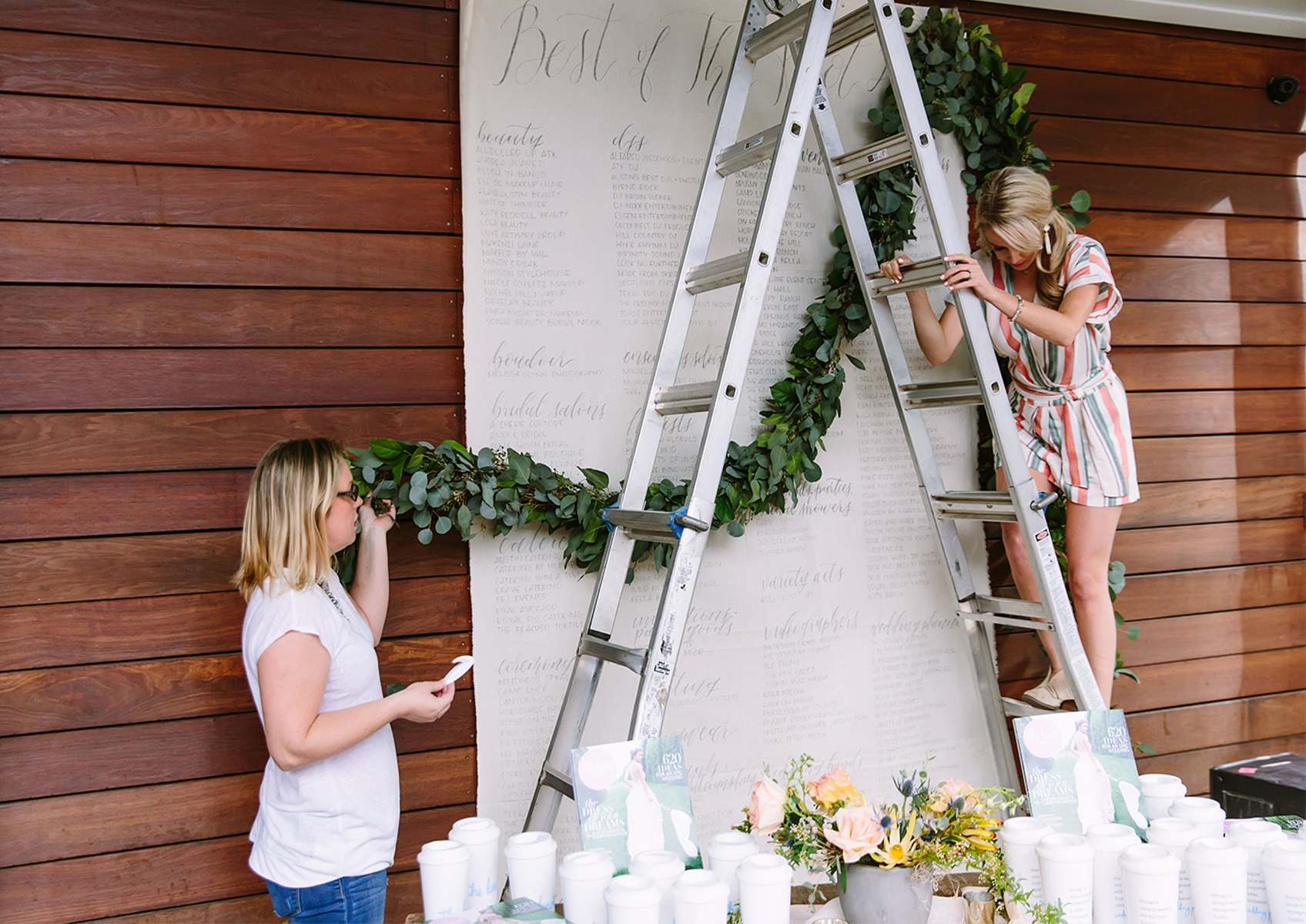 Advice from WeddingPro Educators who have done it
There are lots of ways to grow a business but sometimes the best way is to add to the number of people working towards your goal. And, since no one has figured out how to make another one of you, having more hands on deck usually means bringing on assistants, contractors and even full time employees. It's an exciting moment in time for you and your business and equally as stressful, so we wanted to get you some best practices (and lessons learned) from a few of our 2021 WeddingPro Educators who have experience with building teams. Keep reading to get their advice and learn how to hire employees with confidence.
Lindsay Longacre of LVL Weddings and Planner Life Academy

One of the biggest mistakes I made as a new business owner was jumping the gun to hire employees. Looking back, I should have spent time really analyzing my finances and done a much better job of forecasting future revenue to see if my business was really ready to hire someone. While wedding professionals aren't necessarily financial gurus, it is important to take the time to learn this or get support from a professional before making the leap of your first hire—because nothing is worse than just doing it and realizing you can't actually afford it. 


Nayri Kalayjian of Lovella Bridal and the Wedding Fashion Expert

When you want to grow a business or a team, the most important thing you need to do is have every single system and process you have documented. Having everything organized and together in a way that anyone would be able to take it and run your business without you being in it sets you up for success. It is especially important because when you begin to hire and build a team they need to be brought into an organized and systematic environment. This also makes you more legitimate, respected as an employer, and takes the pressure off the owner/operator doing and teaching everything. 
At Lovella Bridal we have automated our onboarding process for new hires so our team can focus on their day-to-day tasks and not get distracted with training new colleagues when most of the answers and training manuals are in video format on a company iPad. Yes—there is still human-to-human training needed to supplement the automated onboarding process; however, it is more efficient for everyone involved when there is a level of automation when onboarding a new employee. This also helps when a new employee can't remember how to do something. Instead of feeling shy or embarrassed to ask someone for help. They can simply look up the video or refer back to the necessary handouts themselves and find the answers/information needed. 
Second on the list but equally as important, you must be clear on your company's values and your 'why'. Every single person you hire needs to feel connected to what your company does and why you do it. If they do not agree with the values and 'the why' they are not the right fit for your company. Lastly, I recommend hiring based on personality and attitude rather than the individual's skill level. You can teach the skill–you can't teach personality!
Troy Adams of Carolina DJ Professionals
First of all, if you're looking to hire your first employee and grow your business—congratulations! You are taking a big step toward growth and balance. Let's talk about the five C's needed to keep those steps moving in the right direction.
Clarity
It all begins here. Rather, it all begins with you. To lead other people, in unison and with focus, you must have clarity in your purpose and plan. Use the five W's and one H (who, what, when, where, why, how) and simplify your messaging down to one paragraph, one sentence, even one word—I'm a big fan of acronyms for that.
Communication
Clarity is no good if you can't convey it to others. The key to communication is understanding it's a two-way street, but one with a lot of traffic. Meaning, what you say may not be what's received. In my opinion, trying to better understand people and personalities is the most difficult (and most important) part of running a business. But, the result of making those efforts will be better trust, cohesion, and performance. 
Culture
You aren't just building a team, you're building a culture—and one that reflects your identity. So, choose wisely. Look for the traits you value (not just similarities but also the traits you need). To grow as a business and leader, we must recognize strengths and weaknesses and create a balance to make us better.
Character and Competence
Your team members must have both. They must be of high character, possess the traits you value, and they must be able to execute. The person who is a wonderful person but can't get the job done? They don't need to be on your team. And the person who crushes results but is a toxic personality doesn't need to be either.
The moment you are looking to grow your business and hire employees is a great time to think about the future in general. And, if you haven't thought about a 5-year plan for your business or made sure you're set up for financial success, be sure to carve out the time to do just that.
Photo Credit: Native Bloom Photography