How to Be a Mentor in the Wedding Industry (and Why It's Important)
By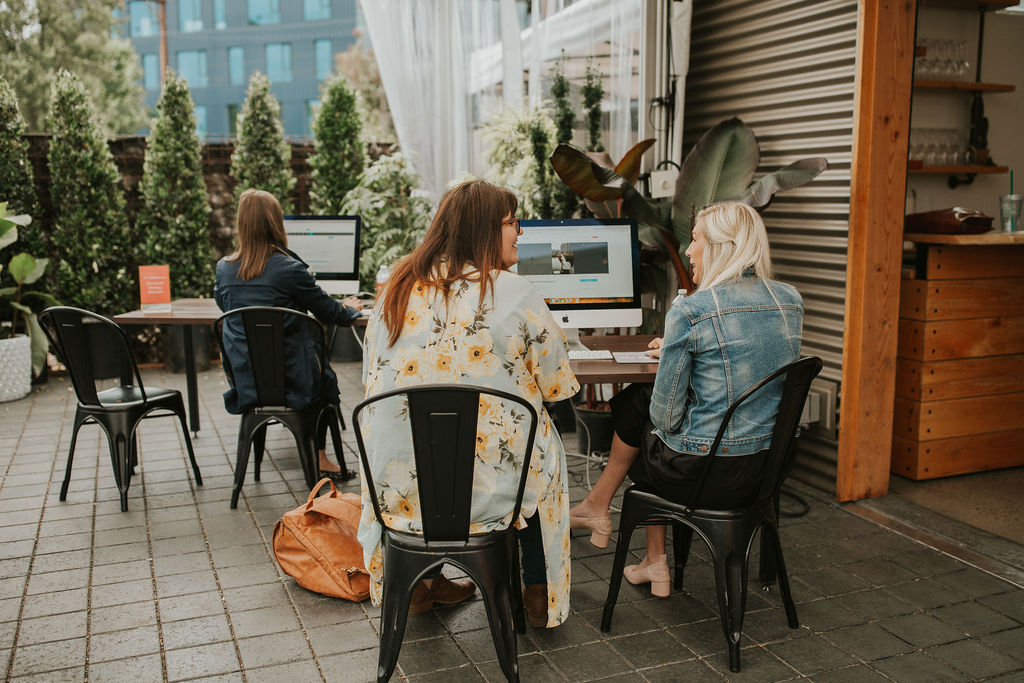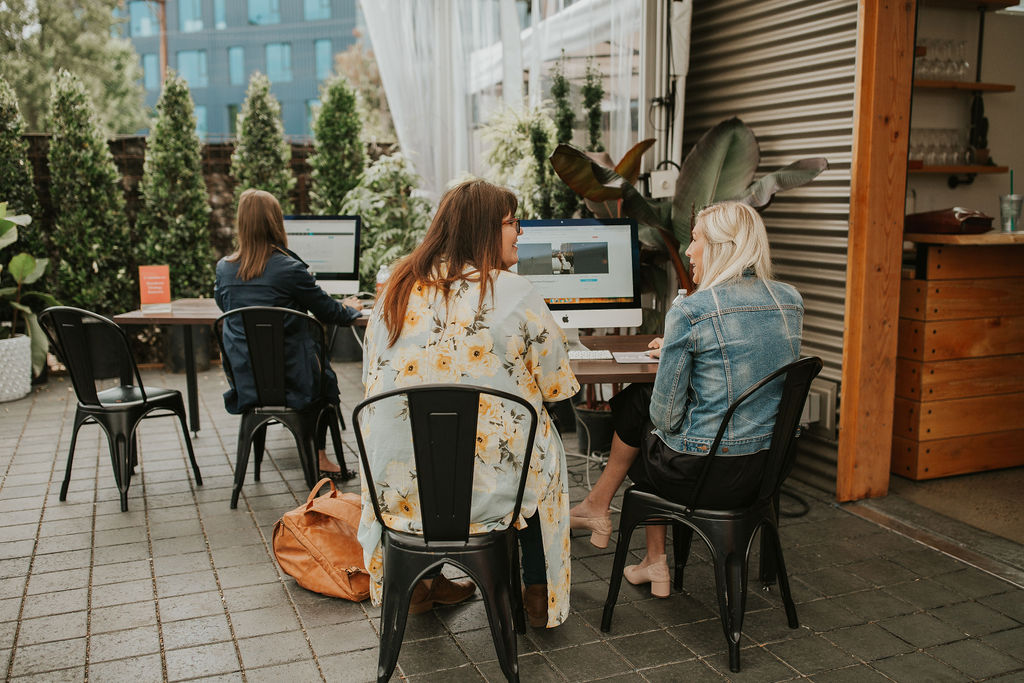 It's likely that, at some point in your journey as a wedding business owner, you've wished someone could help you find "the answers." And, whether the answers you needed were about booking your first client, building your team or where to get the best contract template, it can be a lot easier to confidently make decisions when you've been able to chat them through with someone who has been there and experienced that. So today, we wanted to talk about what it means to be a mentor in the wedding industry—how you can help someone find the answer they need, why it's important, and what you can actually get out of it as they forge their own path. Read on for the honest and heartfelt advice from just some of the mentors in our Fellowship for Change program and think about mentoring someone yourself.

"A great mentor doesn't try to recreate themselves."
Being successful in this industry is not easy—it takes years of hard work and discipline and sharing that with others is not just powerful for them, but also for you. Being a mentor is important as it is a way to give back to others, to help them build their dreams and also to help ensure the future of the wedding industry is good! Being a good mentor is all about hearing the mentees goals and helping them set realistic, achievable steps to make their goals a reality. A great mentor does not try to recreate themselves and or their company through the mentee, but they try to help their mentee become the best they can be, which may be different from how you see success for yourself.  – Jove of Jove Meyer Events 

"You receive so much as well."
If, as they say, knowledge is power, then mentoring is the vehicle to deliver that power most effectively. For me there is no greater gift I can give to our industry than to take the time to share my knowledge and passion with someone who is starting on their journey. Being a mentor is an opportunity to help someone else hone their craft and provide them with tools, tips, and insights into running a successful business. But it's not a one-way street. Mentoring isn't just about giving, you also receive so much as well. Each time I meet with my Fellowship for Change mentee we discuss her successes of the month, concerns for the coming month, and goals for future. But we also talk about shared experiences because, no matter how long or brief you've been in this business, you will always have similar situations in common. – Brian of By Brian Green


"I would have benefited tremendously from having one."
Honestly, the reason it was so important for me to become a mentor was because I didn't have one when I started my career as a wedding planner, and I know I would have benefited tremendously from having one. Starting a business is no joke, and having someone who knows what you're going through emotionally and who has already traveled along the same path from a business perspective is priceless. As a mentor, it's my goal to provide guidance and support, as well as to help my mentee not make the same mistakes as I did when I was starting out. It's also important to remember that the mentor-mentee relationship is reciprocal, and for a mentor, there's so much to be learned from the person you're mentoring. Make sure you always stay open to and aware of learning opportunities. – Leah of Color Pop Events


"I didn't have anyone who looked like me to offer advice."
Being a mentor is important for a few reasons, but my main two are (1) being the person others can see themselves in and (2) sharing your knowledge so we create an amazingly educated industry. When I started in this industry in 1999, I didn't have anyone who looked like me to offer advice or share experience. So, if I can be someone that another person can see themselves in, I want that! I want to share my experience as a black wedding creative and share how to elevate the expectations, show up, be ready, and win! If you have the opportunity to inspire others to be bigger, take it! You won't regret it! – Chanda of A Monique Affair


"This is their journey, not yours." 
When you become a mentor, you step into the role of guide on your mentee's journey. Your job is to proactively equip them for the trials that lay ahead and to help them navigate unexpected challenges. You ask a lot of questions and use their answers (and your expertise) to lead them in the right direction. Be the Obi-Wan Kenobi to their Luke Skywalker. As they grow stronger in themselves and in their business, both of you will find deep emotional satisfaction in a job well done. Just remember, this is their journey, not yours. Allow room for their individual style, goals, and perspective while helping to set guardrails that will keep them on a path to their best self. – Aleya of Flourish Marketing


"Pay it forward!"
Being a mentor is so rewarding because we all remember a time where we truly felt alone in building the business. It is crucial for our industry to share and educate not just our clients but our peers, colleagues, and freshman class as well. None of us would be where we are if it wasn't for someone with more experience sharing their knowledge or helping us see an opportunity. We've all heard it before, pay it forward! – Jason of Rheefined Company
"Dreams come a size too big so we can grow into them."
"Dreams come a size too big so we can grow into them." I saw this quote and it resonated with me because I've always been one to dream big, even when those dreams seemed so unattainable. I think people should become mentors to help others to get on a path to realizing their professional dreams and goals, while helping them to get started on solid footing in the industry. I had a great mentor. What better way for me to pay it forward than by helping someone else see their own potential? – Lissahn of Enraptured Events
"It's about education and action."
My philosophy is that the magic of mentorship lies in the fact that we all have something to teach and something to learn. Mentorship is not about status or title, it's about education and action. It's not about pushing wisdom from the top down. It's about the solidarity that comes from sharing knowledge all around. And, I do not want my mentees to follow my footsteps—I want them to walk in their own glorious path and go farther than I could have ever dreamed of for them or they can dream for themselves. – Tara of Perfect Planning Events
Actually in search of a mentor yourself? Here's how to find a mentor in the wedding industry.
Photo Credit: Lisa Hartz Photography
Let's grow your business together!
Start advertising on The Knot and WeddingWire, the top two wedding planning platforms.