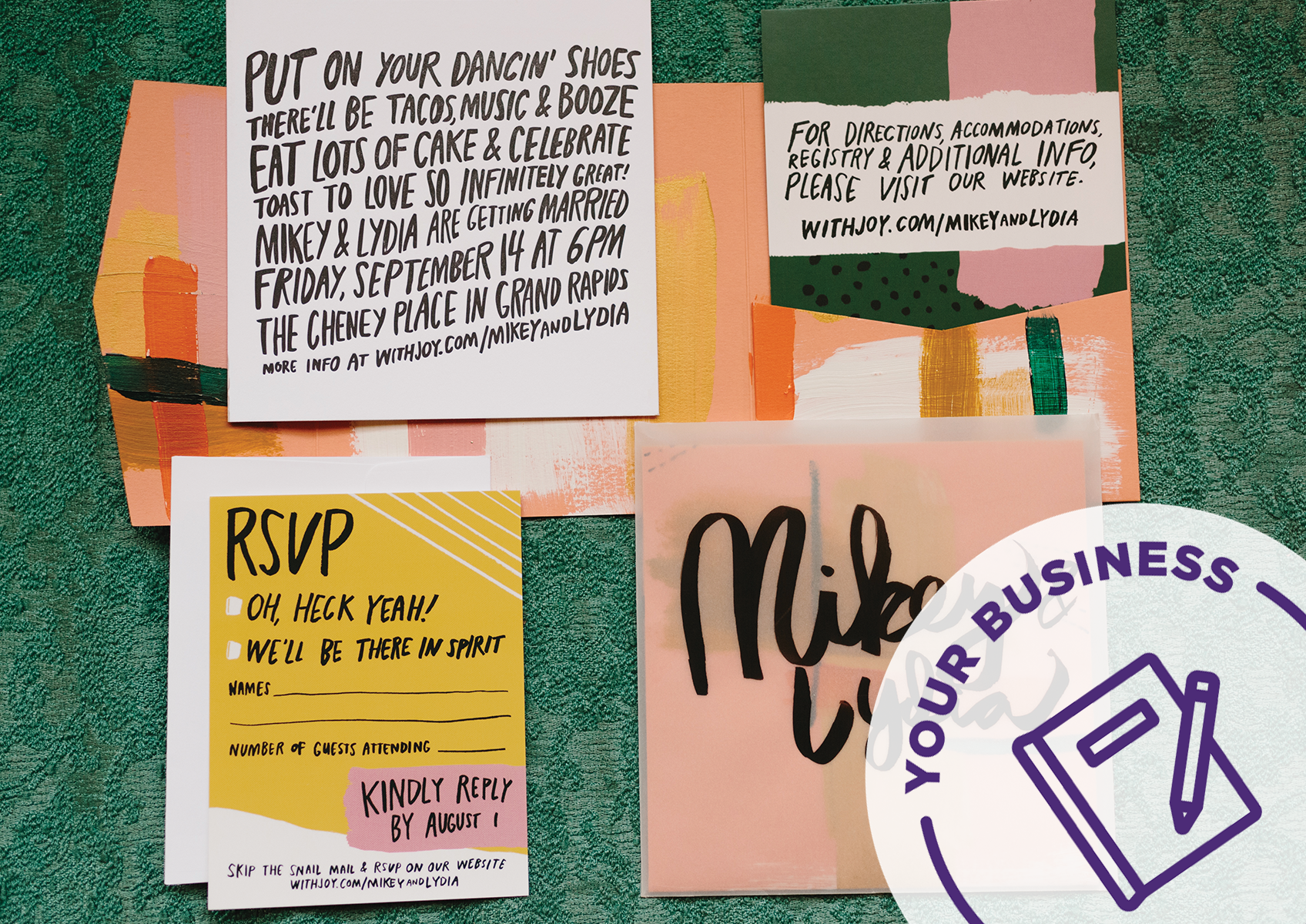 It goes without saying that the last few months have been an emotional roller coaster for the events industry. Thinking back to March, we saw most large-scale events across the country come to a halt and we experienced the first wave of rescheduling due to COVID-19. Fortunately 96% of couples decided to move their dates as opposed to cancel their weddings. In more recent weeks, we've seen a light at the end of the tunnel in many regions as they have started to re-open and ease gathering restrictions. 
That being said, we are now also seeing states like Louisiana, Texas and Arizona impose greater limitations on the number of people who can gather together causing a second wave of wedding rescheduling. And in some cases couples who already picked a new date are having to do so again. Here are six ways you can continue to service your clients and prepare for a second wedding reschedule.
1. Proactively reach out to your clients
It's always a good idea to over communicate with clients, but it has been even more critical during the COVID-19 pandemic. Your clients are looking to you as their guide throughout the entire wedding planning process, so check-ins to help keep them motivated can really go a long way. And while starting the conversation that it may be time to think about rescheduling (perhaps, for a second time) can be a bit awkward, getting the dialogue started earlier is always better. Not sure what to say? Grab our "we might need to talk about rescheduling" email template for inspiration.
2. Revisit the microwedding conversation
Couples tend to fall into one of two buckets; The ones who want to get married now but have a killer party later, and the ones who are holding out for the wedding they had originally envisioned. In either scenario, it may make sense to recommend a microwedding on their original date, even if your couple had previously said no to the idea it might be worth revisiting. It allows them to get married on their original or rescheduled date on a smaller scale, but then have the wedding they've been hoping for with all their friends and family on a later date which is known as a sequel wedding.
3. Get prepped on the safety front
Not only is keeping yourself and your team safe of the utmost importance, but your couples are also relying on you to make sure you have procedures in place that keep them and their guests safe and happy. In this case, event safety comes in many forms: virtual meetings, event setup and PPE, as well as a socially distanced yet stylish design. Having a gameplan that you talk through with your clients will help you and them make a decision as to whether or not they should reschedule and/or host a microwedding in the meantime. Plus, it's a great way to continue to build trust with your clients—let them know you've got safety covered, whether it's for a celebration now or in the future.
4. Come up with a plan B for their original (or rescheduled) wedding date
It's always amazing how attached we can become to a particular date. We do it with birthdays and anniversaries, so the anticipation of an upcoming wedding date is no different. It's a date that your couple has been counting down for months, if not years. So when there's a need to reschedule their wedding, there's also a need to help your clients celebrate their special date, even if it's just the two of them. We've seen pros get really creative in the things they are doing for their couples, like scheduling a cocktail delivery or a surprise caravan drive-up surprise. Elevating your client experience can go a long way in tough situations like this, so adding in a small celebration for your couples is a great idea.
5. Think about your cash flow
Cash flows and 2020 really don't seem to be getting along. Payment plans are usually structured around your typical booking to wedding date schedule; generally a deposit up front, maybe a payment in the middle and the balance due soon before the event date. If you didn't already take a look at your payment schedule during the first round of reschedules, it's essential for you to do it now. Or maybe you did, and your cash flow forecasts have changed, now requiring a revisit. 
Consider changing to microdeposits (increasing the amount of payments in your schedule for more frequent, smaller payments) when signing a new client. Or take a look at breaking up the remaining balance into a few more payments for clients who need to reschedule their wedding dates instead of just shifting the payment schedule to the new date. You won't be alone in making these changes as 68% of pros are holding deposits already paid until the rescheduled date. These steps will help you to keep money coming in the door even when your events are being pushed.
6. Determine whether it's the right time to create a new offering
At this point, your forecasts and goals for 2020 have gone out the window—there's no doubt that this year has not gone according to plan. Whether your calendar has completely shifted or you've been fortunate enough to make it work with a few changes, you've likely had to be creative with your services. Take advantage of this opportunity to review your pricing, evaluate who your clients are and whether or not there's an opportunity to expand your offerings. 
There are many benefits of experimenting with new services right now given that things are changing rapidly. Just because you work with a new type of client, extend the amount of time you normally work with them or create an intimate wedding package during this season doesn't mean that it needs to be a service you offer forever. But on the other hand, you may end up trying something new that you really enjoy while also making sure the money keeps coming in the door. You never know what could stick.
These are certainly challenging times for all pros, but #LoveIsNotCanceled and we know that the wedding industry will be back and better than ever. Have you tested an idea that worked really well for your business and couples over the last few months? Try passing it onto a fellow pro in your network via a text, DM on Instagram or phone call. Sharing ideas with others is how we grow!
Make sure to also share what you are doing on Instagram and tag @weddingpro for the chance to be featured. We are always on the lookout to showcase creative wedding concepts. 
Photo Credit: Mae Stier Photography