Want to Start a Wedding Industry Mastermind Group? Start Here.
By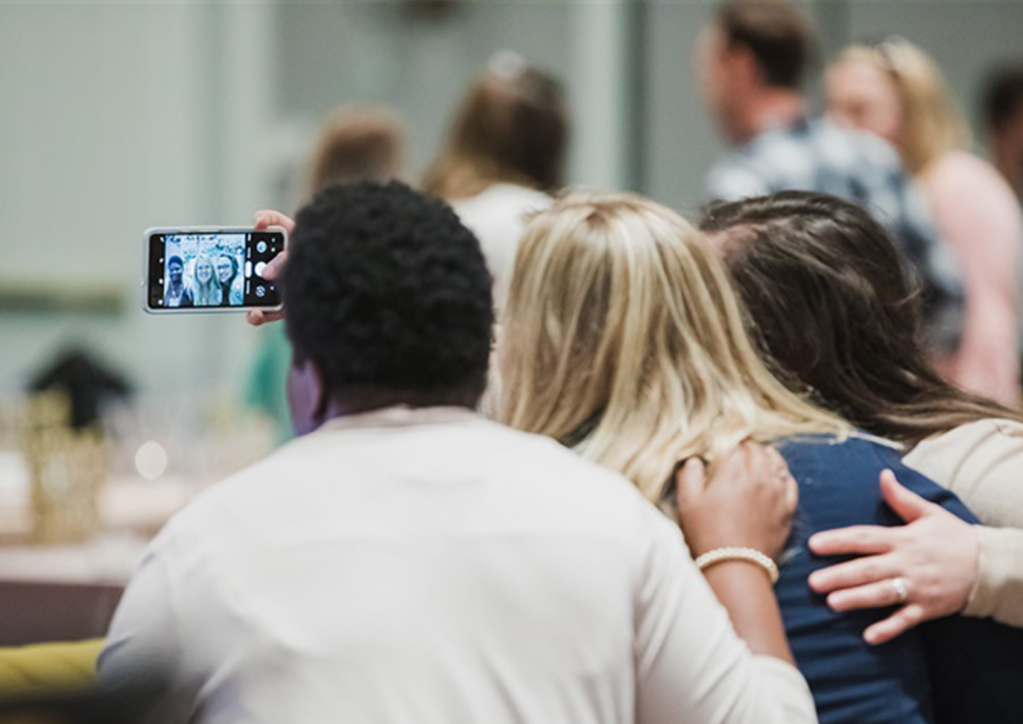 There are very few wedding businesses that succeed all by themselves. Sure, there is a ton of strategic thought and creativity that happens in-house, but it honestly takes a village to make sure a business thrives over the long term. That's because between hiring team members to fill the skills gaps you have, bringing on consultants to help you set a course, and calling up a contact to bounce ideas around, very little about running a business in the wedding industry happens in a vacuum, and we all need a helping hand every once in a while—but from someone who understands what it is like to be a business behind weddings. So today, we wanted to talk about a great way to network as well as get the resources and support you need to feel seen and supported along the way. Read on to learn all about the benefits of and how to start a mastermind group in the wedding industry.
What is a mastermind group?
A mastermind group is really just a group of people coming together in order to help each other grow. And, whether that growth comes from sharing business resources, being there to support someone through a challenge or cheer them on when they have successes, it's the camaraderie that is the important part. That's because these groups are intimate spaces (usually just a handful of members) where people can have honest conversations about what is going on in their wedding business in order to make sure they are running it in the right direction; brainstorming, feedback, and referring resources are usually cornerstone to a successful one.
The benefits of a mastermind
If you've ever had a question about a business choice you've had to make or have been in need of a professional referral, being a part of a mastermind might be for you. And, in addition to being able to talk through opportunities and get connected to other people who can help you make something happen, there are lots of benefits to being a part of one:
Get the accountability you need to stay on track and make progress

Be a part of a trusted circle of professional friends who can give you honest critiques and ideas

Have a safe place to learn from other wedding pros' business wins and losses

Share

business resources

, tactics, and strategies

Strengthen your relationships with certain people and practice your

networking

skills

Pro-tip: A mastermind group can connect you with the people and things your wedding business needs, but here are the eight business resources you need on speed dial to start.
"I think the most beneficial part of being a part of a mastermind is being part of a community and hearing what others are going through. I can't tell you how many times the idea of "Imposter Syndrome" gets brought to the surface during a Planner Life mastermind session—which is something we all struggle with, including me. It is often the root cause of what is holding someone back from charging what they are worth, going after their ideal client or setting boundaries in their business. This is where collective support starts to act as the secret sauce that we all need in our lives to help us see our value and take our business and life to the next level." – Lindsay Longacre, LVL Weddings and Planner Life Academy
How to start a mastermind group
More than liking the sound of all of this? Then you might be thinking about starting a group yourself! Luckily, it's pretty easy to do and you really just need to prepare a few things before reaching out to other pros—and here is the short list of to-do's that will help you start a mastermind group:  
Make a decision about how small or large you want your group to be. Typically, mastermind groups are more intimate (4-12 people) so meetings can easily get scheduled and relationships can be fostered

Have a clear reason for starting the group so you can make sure everyone understands the goal for setting aside the time

Create an agenda or lists of things you want the group to accomplish over the long term

Decide whether the group will be free or paid; if you are wanting to bring in outside experts or resources that might cost money, having a membership fee to cover the expenses is something to consider

Set a regular schedule for the meetings, decide how long the group will meet for, define the format (in-person vs. virtual) as well as expectations for attendance

Create a set of rules for the group (and have everyone agree to them) to ensure every group member adheres to the culture and confidentiality standards 
Tips to make sure yours is successful
Just like any one of your weddings, it takes a lot of effort and collaboration to start a successful mastermind group. And, like your weddings, you know that almost anything is possible when you have a plan. So, as you start your own group and get it going, here are a few tips to help you make sure it's the safe, collaborative, and encouraging space you envisioned:
Identify a leader who is going to make sure future meetings get scheduled and any follow-up items get completed

Have an agenda for each meeting (even if it is simple)

Encourage members to connect outside of the group in order to foster deep and trusting relationships as well as get the most out of the

networking

opportunities

Make sure that everyone's voice is heard and that each member has the chance to share
Are you passionate about building community and business at the same time? Learn more about how a community over competition business strategy can help you reach your goals.
Photo Credit: LunahZon Photography
Let's grow your business together!
Start advertising on The Knot and WeddingWire, the top two wedding planning platforms.