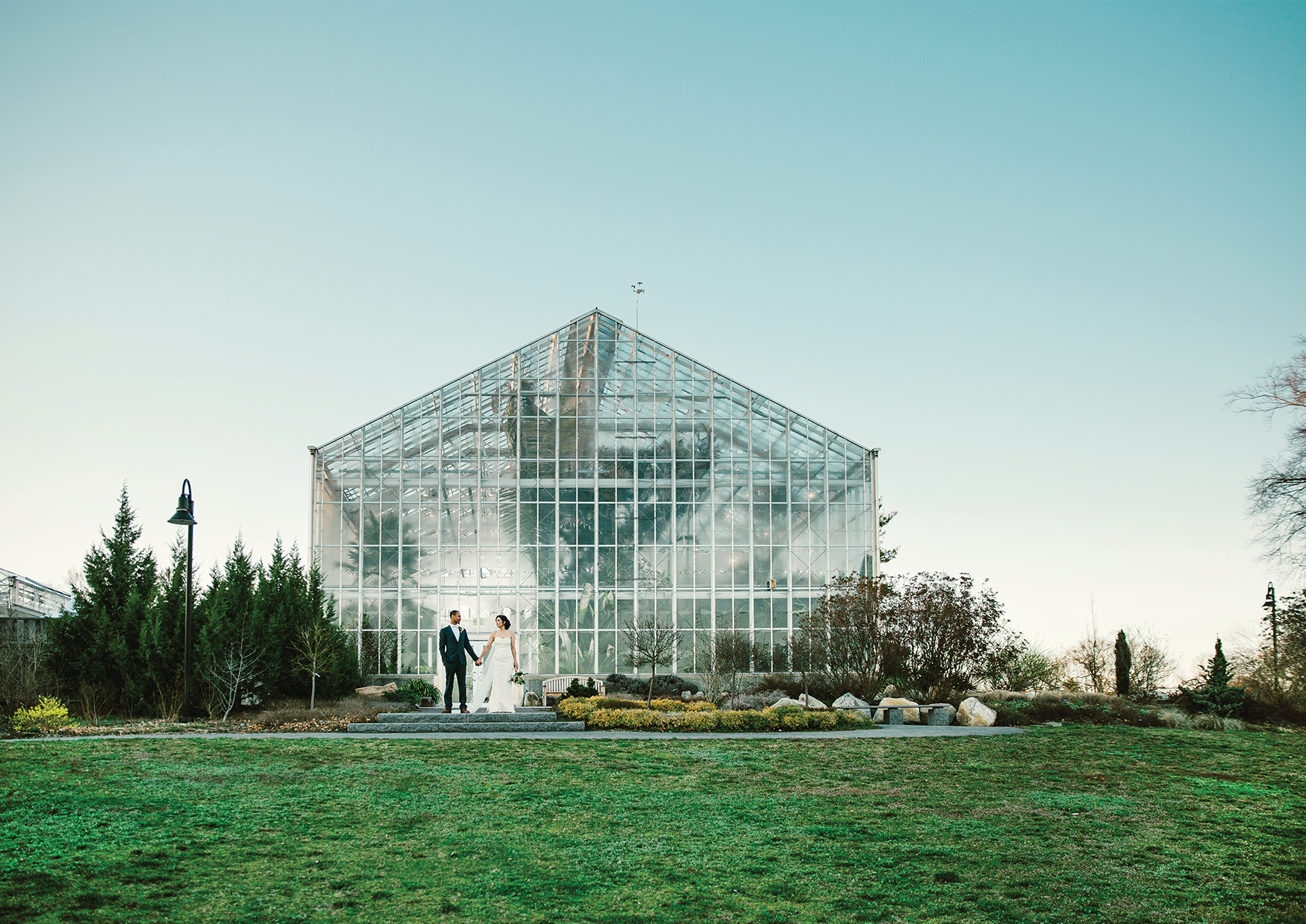 When the I-want-to-start-a-business bug bites, there are a lot of things to consider. What are you passionate about? What are your long term goals? What do you want to help other people do? And, while everyone's answers will set them on unique journeys, it's always smart to educate yourself about what it takes before diving in head-first (starting a business is no joke after all).  So today, we wanted to have a deep-dive conversation about what to do when you get bit by the start-a-wedding-venue bug to help make sure you're set up for early success. If you're wondering how to start a wedding venue, this article is for you—read on to learn where to start, how to get organized, and then hit the ground running with your new wedding business.
It always starts with research
Being fueled by passion and trusting your gut are important traits to have when you start a wedding venue, but knowing that both of those things need to be backed up by research is what sets you up for success. That's because starting a business is really about knowing who your customers are, what they want, and the opportunities you have to make it all happen. So, before you do anything else, ask yourself these questions and research the answers: 
What wedding venues are already in your area and what are their amenities, selling points, prices, etc.? You can start a spreadsheet to organize your findings and use them to understand the other venues in your area couples might consider

How many people are searching for wedding venues in the area you want to

start a wedding venue

in? You can use a free

SEO

tool (like Ubersuggest) to have a baseline understanding of what people are looking for when they search on the internet

What are the demographics of the market you want to be in as well as the areas that might feed into it? You want to be confident there are enough people in the age range you need to support a wedding venue business

What type of wedding venue do people want in your market? You can talk to people as well as do research on the internet to start to understand the opportunity you have

What are the zoning laws, licenses you need, required insurance, codes to follow, and permits to get? The last thing you would want is to invest your time, money, and effort into something only to find out you are not in compliance
Pro-tip: Be confident you are starting a legit business by having these foundational items checked off your business to-do list.
Yes, you need to write a business plan
Just because you don't know where to start doesn't mean you should skip this step. In fact, that's the exact reason you should sit down and write a business plan. Simply put, a business plan is really just a document that outlines your goals for the business, what you need to attain them as well as how long you expect those things to take. Dive a little deeper into creating a detailed one and you'll find yourself including core values, projected income, project timelines, staffing requirements, and more—just know that the biggest goal is to understand what it is going to cost (and take) to open your wedding venue, run it, maintain it, and market it in the short and long terms.
Pro-tip: Looking to and planning for the future is important to do as a wedding venue owner, so be sure to learn how to put together a 5-year plan for your business today. 
Build a trusted network 
It takes a village to do a lot of things and starting a wedding venue is certainly one of them. But, when we talk about building a trusted network, we're talking about more than curating a preferred vendor list—we're talking about the network of people in and outside of the wedding industry who are going to support you along the way. From a network of contacts who are going to help you build a recognizable brand and iron-clad reputation to the ones who are going to help get you out of a bind (it happens to everyone), it's important to network with intention and have certain business resources on speed dial.
Hit the ground running
Even though there is a lot to research, set up, do, pay for, and (heck) build out as you start a wedding venue, it's important to invest in the tools that are going to let you hit the ground running. Wondering what those tools are? We thought you'd never ask:
Pro-tip: Want to have marketing momentum right out of the gate? Here are 12 marketing ideas to get your plan started.
Starting a wedding venue is a labor of love and we're excited to welcome you to the wedding industry! If you want to learn more about advertising on The Knot and WeddingWire, simply fill out this form and we'll be in touch.
Photo Credit: We Laugh We Love