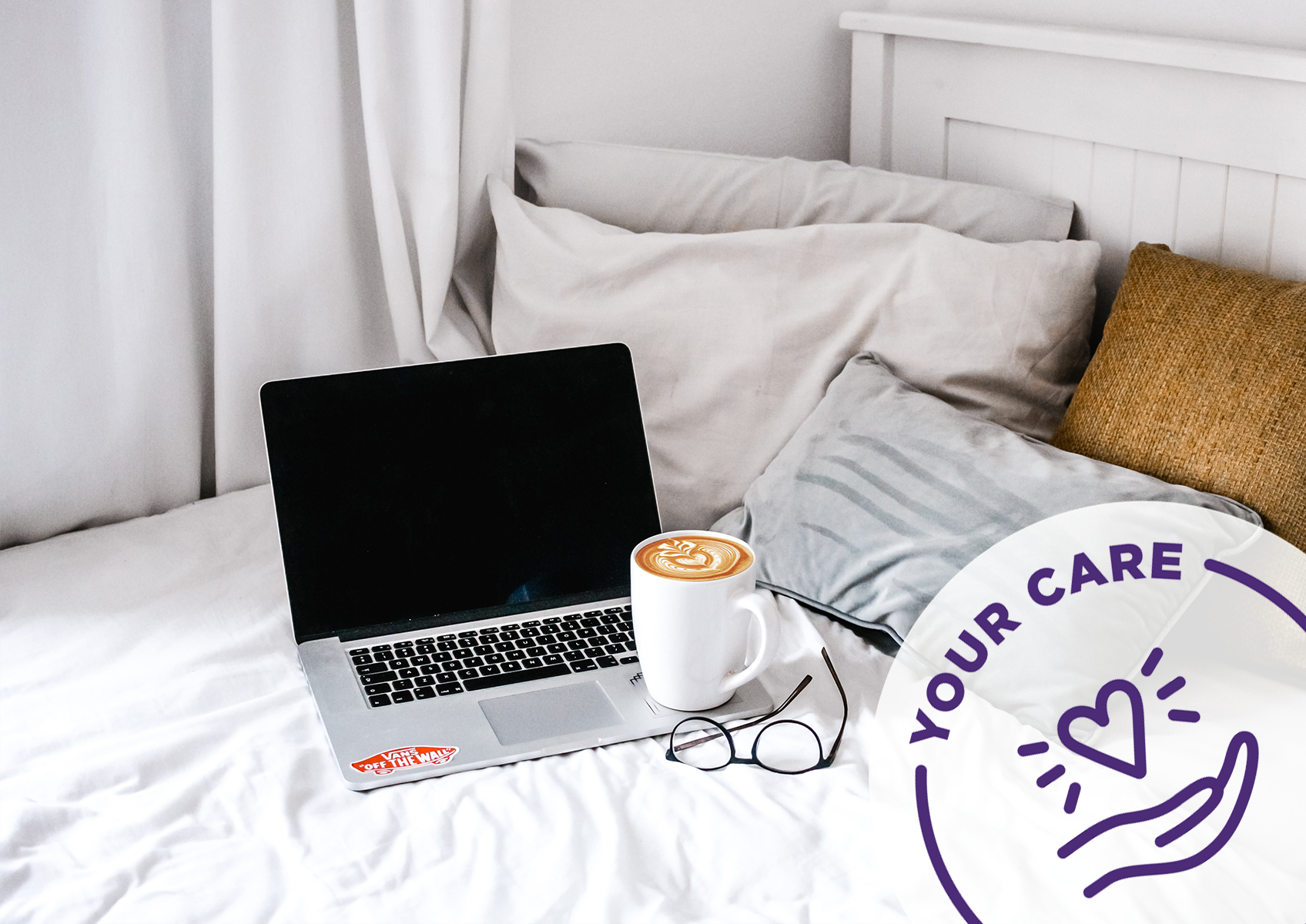 We know it's hard to think about anything other than COVID-19 recently with so many people practicing a form of social distancing to stop the novel coronavirus from spreading. At the same time we are all trying to figure out how to settle into this new routine. While it's normal to feel a sense of uncertainty during a time like this it is important to find ways to stay calm! 
If you don't take care of yourself, you won't be able to take care of others in your family, client, or wedding pro communities. Think: don't panic and use thoughtful messaging when speaking to clients, family and wedding pro friends. In efforts to provide you with ways to take care of yourself during this time we've asked our Instagram followers what they are doing to stay calm to take a break from crisis mode and here's what they shared:
1. Be Kind 
We all need support during this time of uncertainty. Make sure you are proactively reaching out to couples and pros you are working with and let them know you are there for them to help them reschedule their events as needed. Taking a little extra time to be flexible and understanding will go a long way! 
"Be kind to those who are considering postponing their events–this is a stressful time for them (and for us!)."- @becky.soderholm 
2. Call a Friend 
Let's face it, we could all use some extra support right now. So now is a great opportunity to catch up with friends who've been on our list for a while, but just haven't been able to make it happen. We've seen many pros take advantage of their time at home to host a virtual happy hour or creative brainstorm session. Give it a try and schedule an hour to video chat with people in your circle.
"Talking and sharing with our wedding friends (old and new) across the country has been so wonderful. We've also connected with all of our clients and so many of our creative teams and everyone feels a sense of togetherness, which is providing calmness." –@valleyandco
3. Take a Walk 
All the conversations about COVID-19 can take a toll on you. Remember to pause and give yourself time to refresh during the day. Take a few minutes to get outside and breath in some fresh air. It will help you reset and refocus your energy to do what you do best. 
"We're taking daily long walks with our kiddos to refresh. We're also prepping our yard for planting, catching up on books, and watching movies!."- @valleyandco
4. Listen to Music
Cue Alexa! Crank up the music and have a dance party in your living room. According to this study, dancing helps improve your overall mood. Look to your DJ friends on social media as many of them are creating new playlists or streaming live DJ sets from their home. Check out this live mix from WeddingPro Educator Dan Quinn, owner of DQB Entertainment.
"I like to listen to Coffee House on XM..Very soothing!" – @thestablesatarrowheadlake
5. Learn Something New
Is there something you've wanted to practice or brush up on? Maybe a new skill or language? Set some time aside to join a webinar, read an educational book, or take on online class. Some wedding pros, like Cece Todd of CeCe Designs are even hosting live training sessions for their followers. 
"Studying is the best way for me to stay calm."- @candidmemoriesstudio 
6. Schedule Time to Relax
It's easy to forget to make time for relaxation when you are working from home. Remember it's okay to close your laptop and enjoy some quality time with yourself or your new co-workers (aka your family/roommates).
"Putting something in my schedule each day to look forward to: cook, bath, read has really helped me!"- @gokaleigh 
We'd love to hear some ways you are staying calm while at home during COVID-19. Make sure to share them on Instagram and tag us @weddingpro and use #loveisnotcanceled. so we can follow along. 
At The Knot and WeddingWire, we are echoing these sentiments and educating our couples on the importance of rescheduling. We understand that COVID-19 impacts the entire industry and we want you to feel prepared. Stay tuned for more education coming your way via @weddingpro.