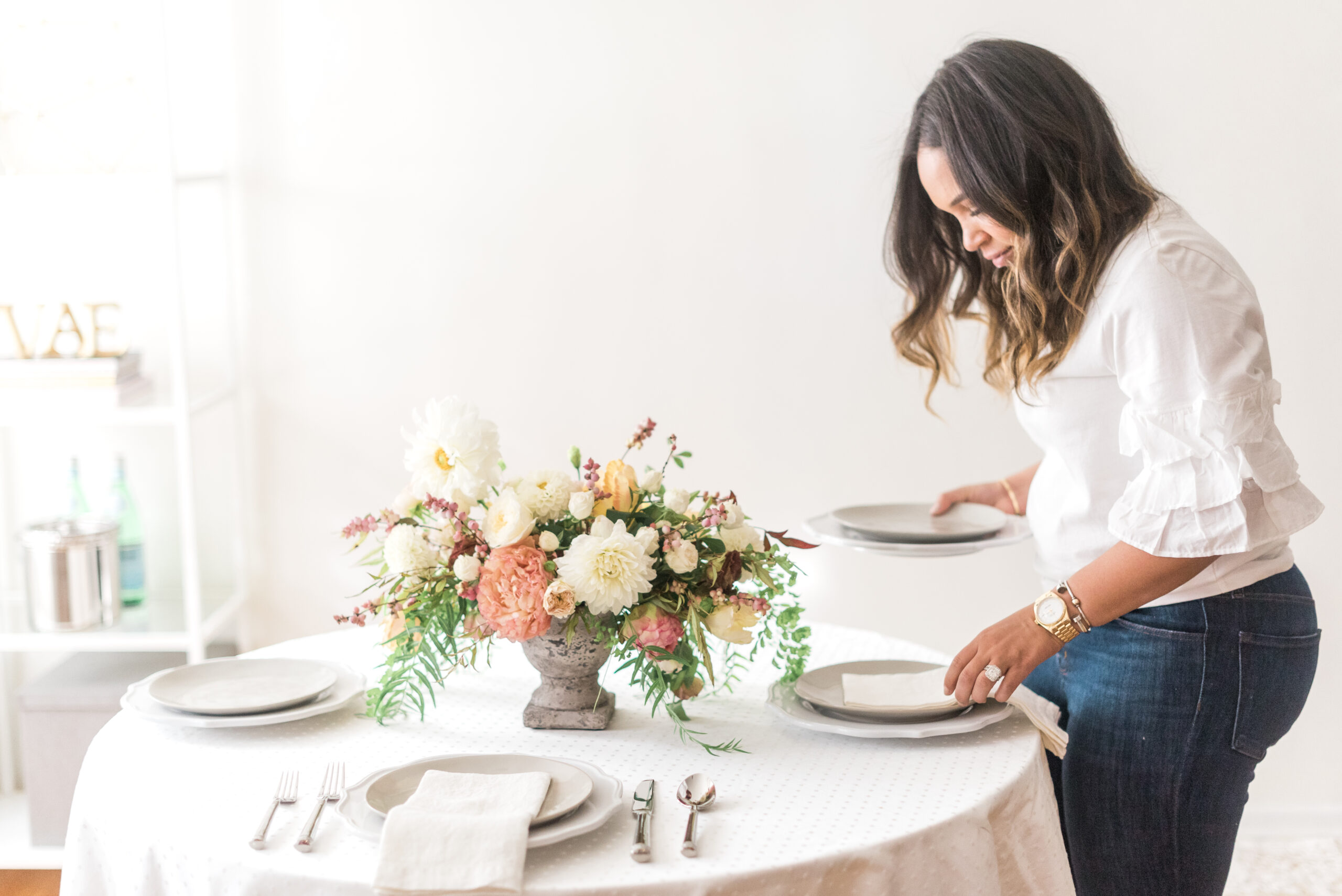 Think back to where you were 5 years ago. Maybe you just started your business. Maybe you just booked your first big client. Maybe you hadn't even gotten into the wedding industry yet! 5 years ago, that was Victoria. She had been working on the catering team at a luxury brand hotel and she had her a-ha moment. (You know, that one where you finally decide that you just need to make the leap.) So, she founded Victoria Ann Events in order to have more moments like the one that made her fall in love with weddings and today, we are excited to introduce you to her! Read on to hear about what makes her do the happy dance, what she charged for her first wedding, and how she thinks we can work to make our industry more diverse.
Victoria lives in Los Angeles with her husband and pup McCoy. And, while planning weddings in Southern California is how she spends most of her time, she'll serve clients wherever they take her!
Is there a particular moment or story about why you decided that being in the wedding industry was what you wanted to do?
When I worked in hotels it was the first time I experienced the behind the scenes of weddings. I still remember the feeling I got on the first wedding I worked on and saw the ceremony and reception coming together.  The reception was completely candle lit and had this magical glow and when the bride and her father had their dance I cried like a baby (behind the scenes of course!). I was like, "Ok this is what I want to do forever! I want to feel this every weekend!"
How many weddings did you do during your first year? Do you remember how much you were charging? 
My first year I was in business, I did zero weddings and I was too afraid to even tell people I was a wedding Planner because of that! I sat on my computer and did courses and thought to myself, "If I just do this one more thing I will finally feel comfortable to go out and get a wedding."  I tell all new planners DON'T DO WHAT I DID— don't let fear get the best of you! When I did get my first wedding, I think I was charging $2,500 for all that work!
Tell us about a time you actually did a happy dance. 
I went to Planner Life Academy in 2018 and learned I definitely wasn't charging enough!  Which I knew but wasn't ready to face. After the Academy, I upped my pricing and I was so scared to give that first couple my new pricing because I thought, "I am never going to book this." But, they signed the proposal and sent the deposit and didn't even question the price! I could not believe it and I jumped around my office for a good 10 minutes because I thought to myself I'm going to finally not be in the red! 
I stand for…. Love for all, and creating magical moments for my clients. 
My clients are… fun, loving, creative, and are focused on their guests' experience. 
If I could…I would help every couple that comes my way. 
One time I…had to sew a bride into her dress without her knowing, her butt was out and she thought the whole time I was getting a stuck zipper. Her Maid of Honor and I were keeping her calm while I handled what was really going on! 
What is your favorite part of working with your clients during the planning process? On wedding day?
My favorite part of the planning process is the design reveal day! I take a lot of time asking a lot of questions in order to get to know my clients (I have them fill out a questionnaire that has very random questions but it always sparks creativity in myself to design a wedding that is truly them).  When I walk them through the plan and they can't believe all of their random ideas and interests are coming together in a day they can enjoy and be proud of—or I get the couple to cry out of happiness—I count that as a win! 
On the wedding day, I love revealing the reception to them before any guests walk in. It's my favorite thing to do and it's the one moment we all have a chance to actually celebrate everything we worked on. Once I had a groom who just could not get over the reception and it was so fun because the bride and I worked so hard on every detail (he really wasn't involved and he was NEVER impressed). But then, on their wedding day, he had such a strong reaction and just kept yelling, "Babe look at this and this…" I knew I did my job really well that day and the bride was so proud of herself! That's one of the best feelings!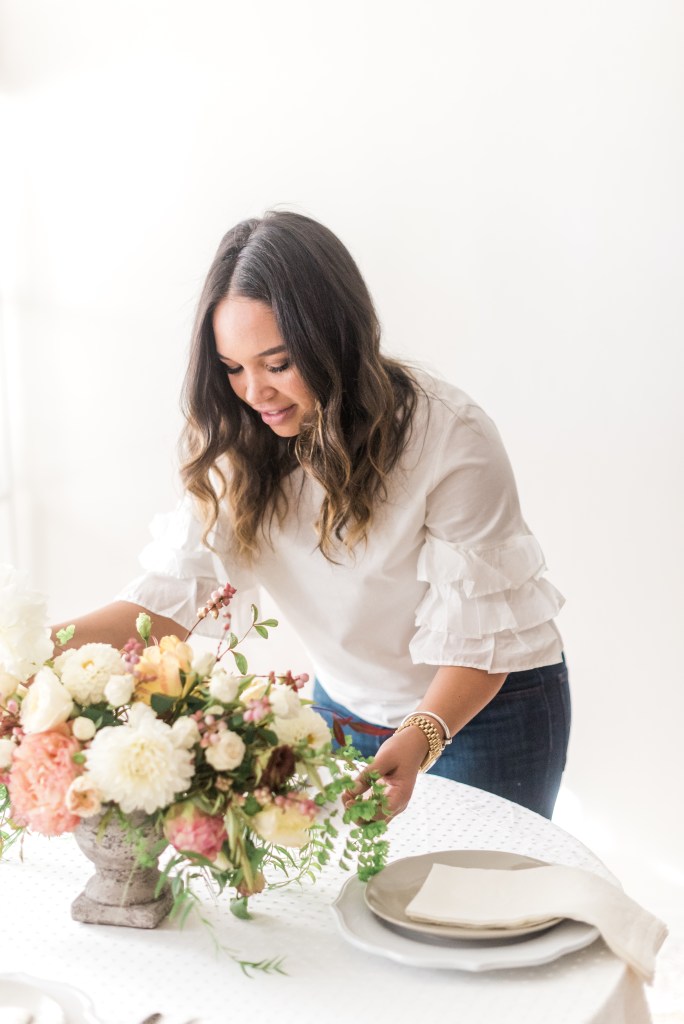 If you could do something to encourage diversity in our industry, what would you do? 
I always encourage people to lead by example and I also would encourage people to not judge books by their covers. There is so much amazing talent and I am thankful that a lot of people who have been there for me in this industry want to give people a chance. So, let's shake things up and let more people into our circles!
If you want to connect with Victoria (and trust us, you do!), you can find her on Instagram at @victoriaannevents—be on the lookout for stories of McCoy mixed in with her beautiful weddings! 
Photo Credit: Sanaz Photography