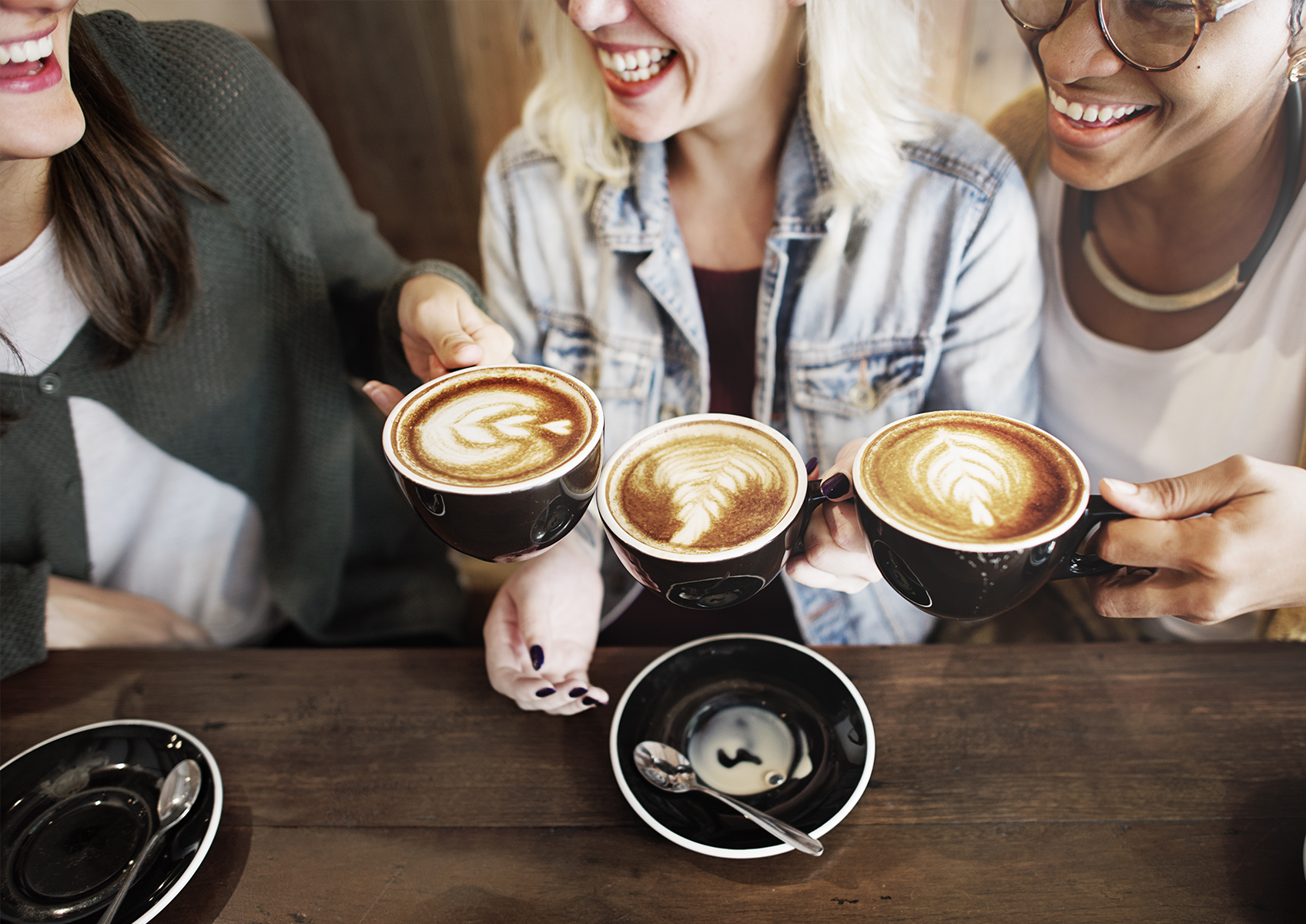 One of the things that can make meeting people seem stressful is feeling like you don't know what to say. Am I going to sound professional? Was that too serious of a question? What's their name again? There are a ton of thoughts that can run through your mind as you strike up a conversation with someone and a lot of the stress you might experience stems from your desire to make a strong first impression. And, whether your goal is to grow your network or close a sale, it's important to demonstrate your expertise and personality right out of the gate. So today, we've got tips to help you get energetic conversations started and keep them going—with potential clients and professional contacts alike. Read on for some of our favorite conversation starters!
Conversation starters for your first post-COVID in-person networking event
It's an especially exciting time in the wedding industry right now: weddings are back, our community is leaning on each other to get couples down the aisle, and in-person networking events are on the calendar once again. And, after more than a year of dialing in your virtual networking skills, it's time to get back in the game and meet people face to face. But, what are you supposed to say that isn't the same thing everyone else has on their post-COVID mind? Here are a few conversation starters to help:
Were you able to check a big business project off of your list? What was it and how excited are you about it?
Are you experiencing any unexpected challenges with weddings picking back up? What would help you the most—maybe I have a contact for you.
Did you set any new goals for yourself or your business? 
Best practices for starting conversations online
Even though in-person networking events are popping back up, one of the keys to successfully navigating them is by doing some research and outreach before the doors open. That's because making a strong impression (and real connection) can take more than a quick introduction and short conversation at the event itself. So, before you show up at your next in-person event, here are some best practices to check off your to do list.
Since most networking events are scheduled well in advance, be sure to spend some time looking up the websites and social media accounts of the people on the RSVP list you're excited to meet

Focus in on their recent posts and most popular work and try to find details to start a conversation that will be relevant to them

Once you've done a little research, don't hesitate to reach out to that person (via direct message or email), introduce yourself, tell them why you are reaching out, and provide some sort of value to them (this can be treating them to coffee during the event) in order to not make them feel like you just need something from them

If you're reaching out via direct message, make sure you are following them and have liked and commented on a few posts first. Doing so helps create some name recognition which makes them more likely to read and reply to your DM

If you are reaching out via email, include the name of the event in the subject line to encourage the person to open it
Want a tried and true conversation starter? Ask a question! Whether you are meeting someone new or don't have much background on them, Los Angeles based wedding planner and WeddingPro educator Jason Rhee of Rheefined Company has some witty ways to help you start conversations during virtual coffee dates or networking events:
I am obsessed with your feed. Where do you get all of your inspiration?

I love your virtual background! Where did you get it?

Mac or PC? I promise I won't judge.
How to start conversations with clients
Making a strong first impression is always important but it is especially so when you are meeting with a potential client! So, when you are starting a conversation with a potential client and want to give them a warm welcome, keep these things in mind to make sure you are getting started on the right foot.
Think about adding a question to your intake form that gives you insight into their personality so you have something to start the conversation off of

If their social media accounts aren't private, spend a little bit of time "getting to know them" through what they post and then open the conversation with something fun or exciting they recently did

In general, it is a good idea to start a conversation with a question about them. In addition to showing your interest, it helps establish yourself as someone who is not there to only talk about themselves
Katie Stringer, a wedding planner in the San Juan Islands near Seattle, also shared her thoughts on how she approaches conversations with potential clients:
Planning destination weddings on a PNW island typically results in a lot of virtual meetings—even pre-COVID! When meeting with new clients, I always like to ask them how they met and how they got engaged. It's also really fun to ask them to describe their partner in 2 or 3 sentences so I can not only get a feel for each partner but hear how they talk about each other. Another topic that always warms up new clients is when I ask them to tell me their best and worst experiences as a wedding attendee in the past. Couples can often feel anxious about not knowing where to start or what they want so asking them about past experiences gives them a way to start thinking about weddings without feeling overwhelmed about decisions for their own event and it helps me break the ice!
General conversation starters to help you feel confident
Feeling confident about kicking off a meeting or starting a conversation is mostly about knowing what you're going to say. And, whether it is with other wedding professionals, potential or booked clients, having a few general conversation starters to use at any time can help you feel great about sitting down to chat. 
For conferences or educational events: What has been your biggest takeaway from the event?

For general networking events: What is a recent win or challenge you've had recently? 

When meeting with couples: What are you most excited to talk about today? 
Feeling ready to start conversations and want to make sure you are networking over the internet like the pro you are? Get more tips to make sure that you look great on camera, are engaging, and know the proper online meeting etiquette.
Photo Credit: Rawpixel.com/shutterstock.com