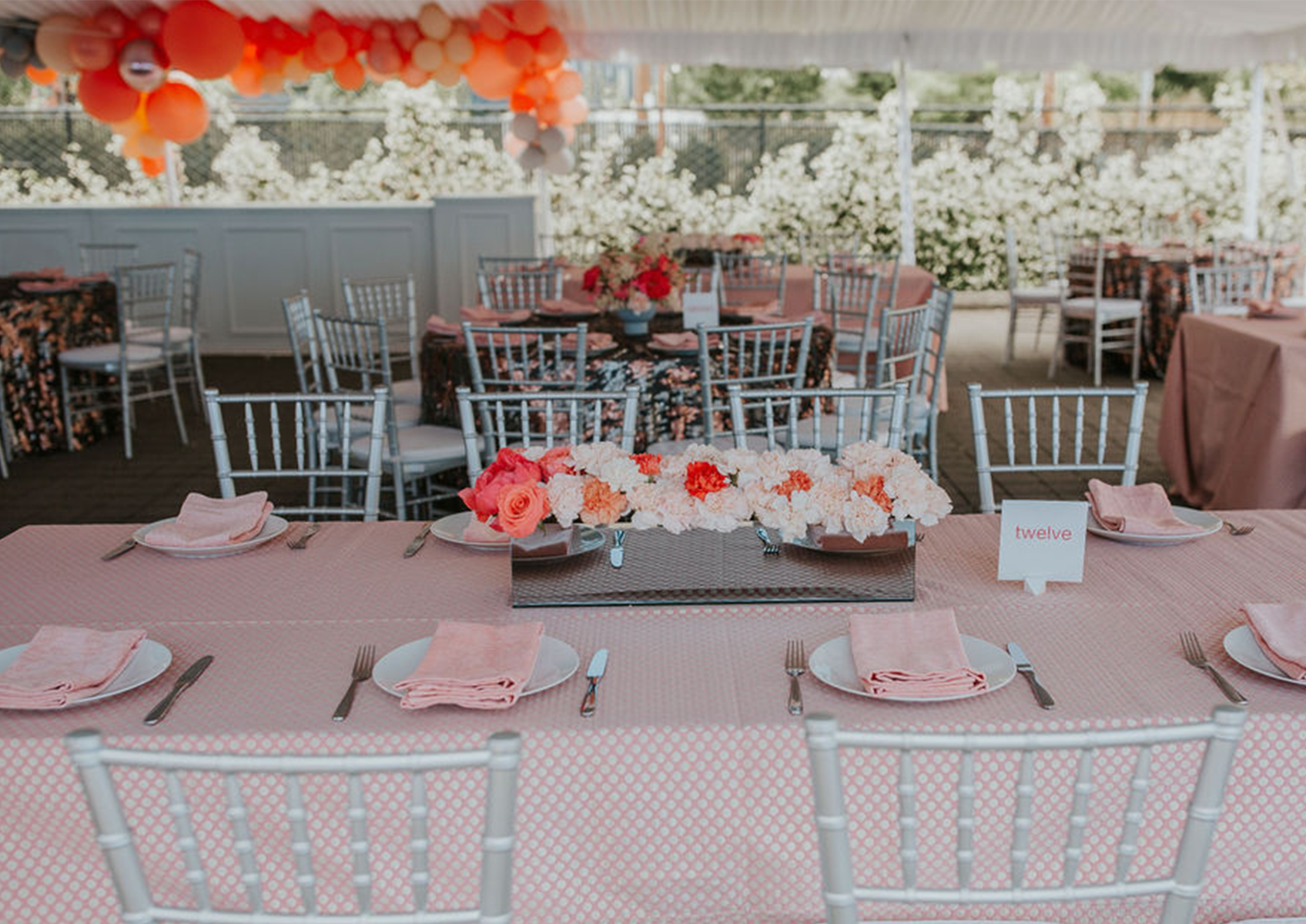 Referrals are an important marketing channel for almost every wedding business owner. Because, when a previous client, another wedding pro or venue owner refers a couple to you, it is the strong vote of confidence a potential client needs to hit inquire on your Storefront (a warm lead is better than a cold lead after all). And, while there are lots of ways to establish yourself as the consummate professional and trustworthy provider, being included on preferred vendor lists can help you quickly build trust with engaged couples. So today, we wanted to talk about the question that is on almost every wedding pro's mind, "How do I get on a preferred vendor list?" Read on for our top tips and strategies to help you build a strong referral network for your wedding business.
Make sure your ideal clients are aligned
As much as it sounds great to be on everyone's preferred vendor lists, that isn't actually the case. Why? Because preferred vendor lists are very much about referring the pros who are the best fit for the couple—more specifically, that venue or pro's ideal client. That's because wedding venues or other pros who have preferred lists are also using them to build their reputation (one as having a curated list of partners they know will always hit it out of the park). So, before you ever reach out to a venue or make an ask to another pro, be sure to: 
Review your own

ideal client avatar

or create one if you haven't yet. This will give you what you need in order to confidently say, "We serve the same clients."

Do your research about the venue before reaching out. You can start by reviewing their Storefronts and reading their reviews and then visiting their website to make sure your ideal clients are aligned
It's about networking and relationship building
The work that goes into getting onto a preferred vendor list is all about networking and relationship building because the person who is going to put you on that list needs to have the utmost confidence and trust in you—two things that don't happen after one cold email. So, rather than making a plan to ask a venue Owner, Sales Director, or Coordinator if you can be listed on their preferred vendor list, it is most effective to come up with a plan to really get to know them. How can you start to do that? Here are a few networking tips to help:
Networking with intention

is important, so if you don't have a relationship with the venue or pro already, write an introduction email, make it clear how your businesses and clients align, and

only

ask to schedule a site visit

If you know someone who is already on the preferred list, ask for a personal introduction (this is a vote of confidence for you)

When you do have your site visit, ask questions that demonstrate the fact that you've done your research and genuinely want to learn about how you can support them (you are working to build a reciprocal relationship after all)

Follow up with something of value after your visit (even if it's sending a handwritten card or small thank you gift) 
"The local events community is a small one, and your relationships with people can make all the difference. If you're close to someone that is well connected, and they respect your reputation, they may recommend you the next time a vacancy on a preferred list comes up. This has been my secret weapon for years." – Kevin Dennis of WeddingIQ and Fantasy Sound Event Services
Ask what they look for in preferred vendors
Even though you have done your research before reaching out to a venue or another pro, it is important to not make assumptions about what qualities or skills they are looking for in vendors they include on their preferred lists. And, whether it is via email or in-person, asking your contact what they look for shows real interest and humility. When you find out what their criteria are, share a thoughtful response about how you fit them and consider following up with your Storefront links so they can read relevant reviews.
Pro-tip: If and when you have the opportunity to work at the venue or with the pro, make sure you over deliver and always be open to feedback. 
Be patient, thoughtful, and always follow up
Like building any relationship, earning the trust and confidence from a wedding venue or another pro takes time—so it is important to invest your energy into the ones you really care about and to be patient. Good things are usually worth the wait (and the work) and getting onto preferred vendor lists is certainly a good thing.
"If and when you are added to the preferred list, don't get too comfortable. Several places will update theirs at least once a year, and if they barely remember who you are or have been in close contact with someone else, you can easily be replaced. Small gestures can be a fun and creative way to keep your business at the top of their minds." – Kevin Dennis
Want to refine your marketing plan to make sure you are getting all the wedding inquiries you need? Learn more about how to get more wedding leads and put these strategies to work.
Photo Credit: Lisa Hartz Photography