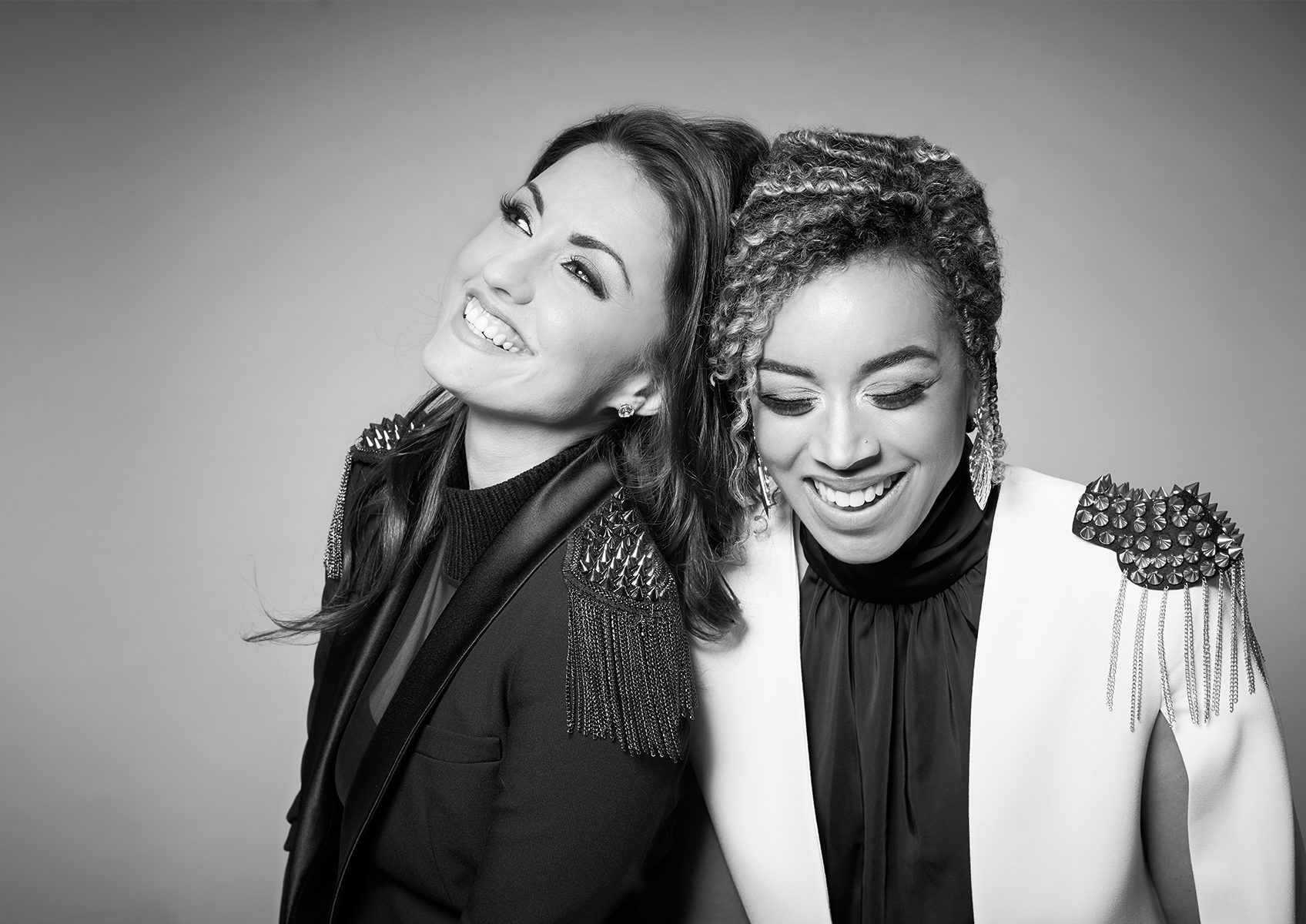 Finding your voice can be hard. There is pressure to sound smart, to show your personality, to have an opinion, and to speak to your particular ideal client on top of it all. And, while the search for ways to present your unique point of view are challenging enough, what happens when there's two of you? That question might be enough to scare some people away from partnership but not Gina and Sheena of Anée Atelier. In fact, they have been able to not only find a distinct voice for their business, but a unique and strong point of view that is reflected in their work. And today, we are excited to share their voice, the story of how they got started as well as how they leverage their partnership to overcome challenges and plan for the future.
Tell us a little bit about your company.
We are two best friends who founded and run Anée Atelier, a boutique photography studio based here in New York City.  While I (Gina) have captured over 1,000 weddings and events in my 17-year career, Sheena's specialty, as a photographer, stems from her editor's eye and unique background in creative and art direction. Together, we create an experience and a body of work that combines photojournalism and romantic composition for clients across the globe.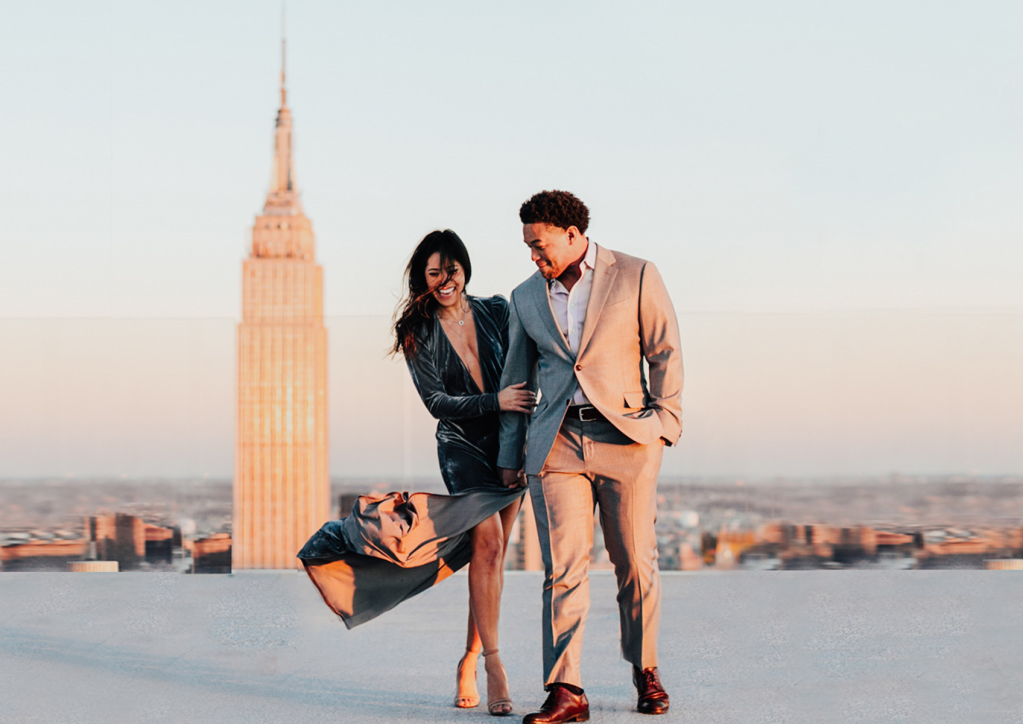 Looking back, what was the most important thing you did in your first year that ended up setting you up for success? And, what has been the thing that has helped you level up since?
Looking back on our first year of business, the distinguishing tactic that truly aligned us for success was our commitment to excellence in every area of our business. We've never entertained the notion that a task or a project was "good enough" to release. We believe in pushing ourselves until we know, without a doubt, that the final product exceeds our original expectations. We have the desire and drive to continually challenge ourselves, our thought process and our creative expression. As the saying goes, "how you do anything, is how you do everything." That's why it's important to take your time learning each aspect of your business incrementally and building from a foundation that is formed with excellence and intentionality.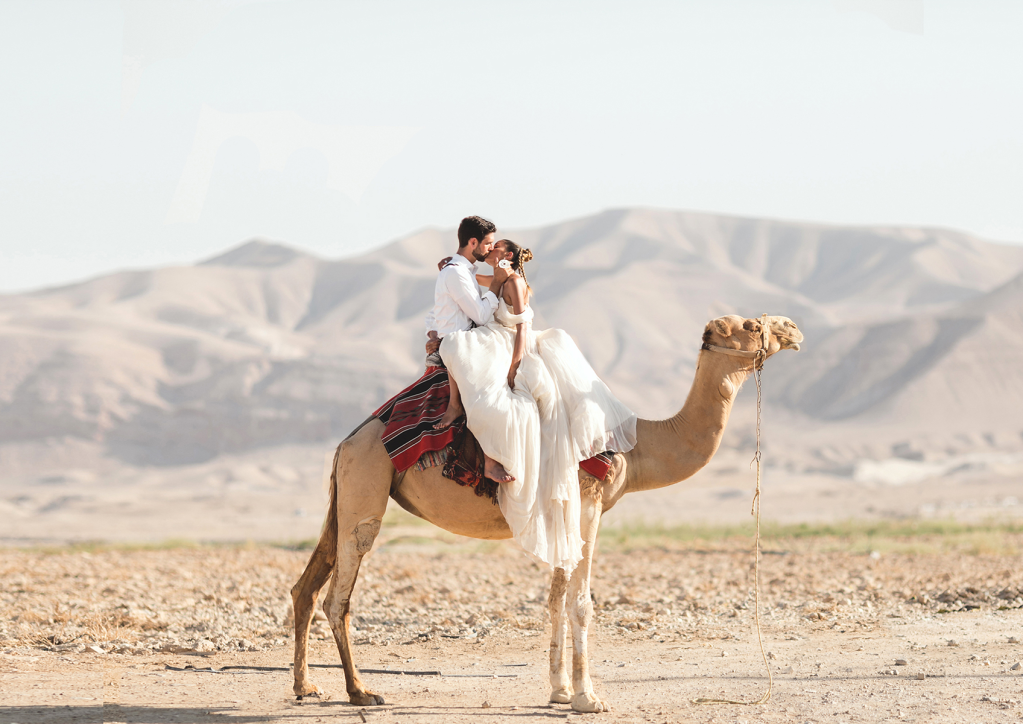 Once you've reached a goal, how do you decide what goals to set next?
I (Sheena) couldn't imagine setting a goal that was not in line with a larger dream I had for my life. Otherwise, what would be the purpose? For us, our business goals run adjacent to the broader dreams we each have for our lives. And because we both dream big, we're at no shortage for runway once we've surpassed our immediate targets. As time goes on—as you live, learn and grow, the details of those dreams evolve and naturally, inform the trajectory of the goals you set and the tactics you choose to achieve them. So if you're out of ideas on what goals to set next, it's probably time to start dreaming again. 
Their 5-year goal? To have neighboring beach houses to escape to when they aren't photographing remote corners of the world.
What job did you have before you both became wedding pros?
As a pre-teen, I (Gina) instinctually knew I wanted to be a photographer and document life, so I pursued a degree in photographic imaging and began working as a photographer's assistant shortly after high school. From there, I grew as a photographer while working for other studios, until establishing my own company in 2007. 
Sheena co-founded Anée Atelier following an eight-year career in fashion publishing at Condé Nast and Time Inc., where she spearheaded integrated marketing and branded content for Teen Vogue, Vogue, People, People StyleWatch, and Essence. Ultimately, she won multiple awards, including "Marketer of the Year" twice for Teen Vogue, before leaving her former career to pursue her passion for photography full-time.
What do you know now that you wish you did when you started?
I (Gina) wish I knew in my early days, just how much I needed Sheena as a business partner. I would have lured her away from Condé Nast much sooner!
We stand for…Excellence, imagination, passionate documentation, ethics and inclusivity
Our clients are…Diverse, discerning, generous, thoughtful, expressive, uniquely beautiful, experience-minded; surrounded by rich, authentic relationships, culturally astute and quite fond of an adventurous, after-party fashion moment 
If we could…attend a dance party every single week, we would. 
One time we…each touched the North American and Eurasian tectonic plates at the same time, while scuba diving in Iceland. 
Tell us about a pivotal moment you have had in the last year. What was the impact it had on your and your business?
It would be impossible for me (Sheena) to look back on this year as a black woman and a black business owner, and not consider this summer of reckoning with the continued existence of racial inequality, a painful, but necessary step forward. In many ways, 2020 will represent the storm (the pandemic) that no one ever saw coming. But for us in the Black community, this social revolution is the moment we've waited for, for decades. To see conversation, action, education and acknowledgement on such an extraordinary scale, has given me hope that's changed my own ideals about what's possible for our future. The fall of the glass ceiling that many didn't realize they were upholding, is absolutely monumental.
What did you do to get through a particularly challenging time in your business?
Seeing as how this is one of the most challenging and uncertain times for us all, we've realized just how important it is to engage all cylinders of business and personal health to navigate the current crisis. We've found that connection is essential—we are all made to exist in community and for the entrepreneur in a time of instability, friendship capital proves its value outweighs the dollar any day. We are exponentially stronger together, especially as we're sharing support, ideas, resources, perspectives, inquiries, business opportunities or even just a few moments of our time to check on others. Our community has not only provided us with support and opportunities in a very practical sense, but encouragement on the harder days as well. On the flip side, it's also been incredibly fulfilling to be that source of emotional or practical support to others in the midst of unexpected hardship as well.
If you were to do something to encourage diversity in our industry, what would it be?
We are an interracial, female-owned business and our desire has always been to have a brand and a body of work that flows so seamlessly throughout the spectrum of racial, cultural, and LGBTQIA+ communities, that no overwhelming majority could be identified from our portfolio. For this reason, we've spent the last few years cultivating relationships outside of our existing network, in hopes of paving the way to future opportunities within cultures and experiences where we'd like to be more immersed. 
Right now, we think what our country and industry needs are for people to get outside of our homogenous comfort zones and learn to collaborate, communicate, solve problems with, laugh with, lean on and support the kind of people we never expected to share common ground with. We truly believe that when we have real, meaningful connections, human nature takes over whatever prejudices we've falsely learned to adopt. 
If you want to connect with Gina and Sheena, you can find them on Instagram at @aneeatelier where you can follow along on their global adventures together!