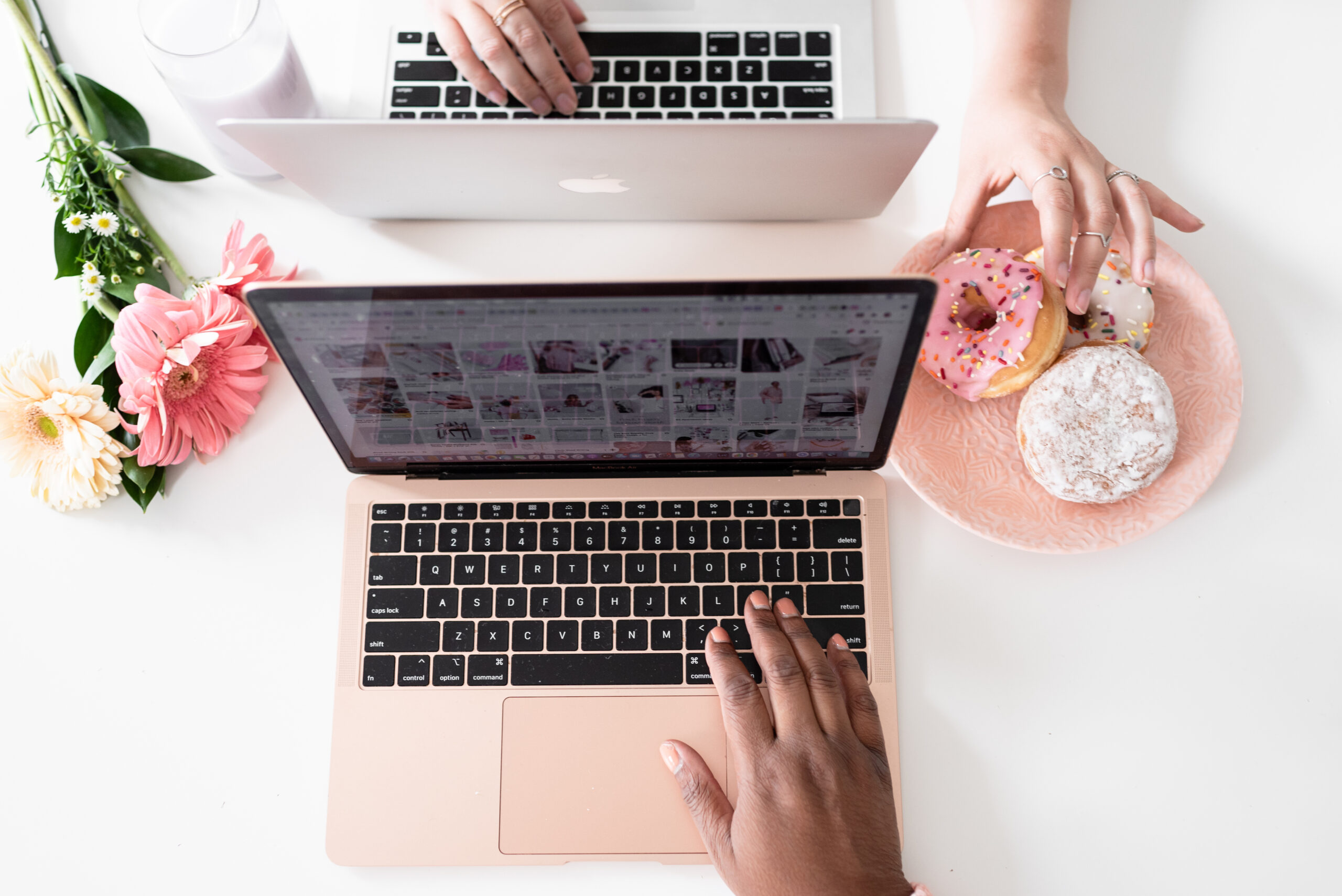 Recruiting strategies
to attract top talent and expert advice on hiring
One of the business goals many wedding pros have is to hire an employee. And whether the reason is because you want to have someone to help you tackle the task of running your business, focus solely on serving your couples or it is a part of your grand plan to grow a team in a second location, there is a lot to know (and consider) when you do. So today, we wanted to set you up with recruiting strategies and expert advice from Michelle Loretta of Be Sage Consulting to help. Read on to find out how to time it right, how to recruit employees and what to look for in candidates.
When is it time to hire someone?
Your instinct might tell you that the moment you decide you need help is the time to hire an employee but that isn't actually the case. Because knowing it's time to hire a new team member is (and should be) a balance between what you need as the business owner and what the business is ready for. 
"Hiring someone is a tricky balance between how a business runs and how a business profits. While it's primarily an operational decision, it's important to examine the numbers behind that strategy. Too often I see business owners bring on staff when they themselves are drowning in work BUT not yet earning enough from the business. This just adds to that challenge because the business adds on salaries to a business model that isn't yet financially viable enough for it to make sense. In addition to hiring people when an operational strategy demands it, people should consider the financial scalability of adding a team. Ideally, you want to grow your income exponentially as you take on that added wage expense." – Michelle Loretta
The takeaway? You add to your business expenses when you hire an employee, so you need to grow the business a bit before committing to another salary. What else do you need to know when you add an employee to your team? Read this article to find out.
Recruiting strategies to help you attract top talent
Once you have evaluated whether or not it is the right time to grow your team, the next task is to attract the best talent possible. You can think of this phase as equal parts HR and marketing since it's your job to make sure people know about the awesome position you have open. Here are recruiting strategies you can use to find top talent employees. 
Put together a professional job description – This may seem like an obvious first step, but it is one a lot of people skip. You can either create a PDF or a page on your website to host the information. Don't know what is in a job description? Here are the key sections: job title and description, duties and responsibilities, qualifications.
Be clear about the benefits – Just like you should talk about the benefits of working with you to your couples, you should be clear about the benefits your team members get. Some of them might be traditional benefits like paid time off or health insurance, but potential applicants are looking for non-traditional ones as well. Some examples are flexible schedules, wellness programs, casual dress codes, pet-friendly offices, etc.
"I think labor is going to be a huge issue going into 2022. And, with 2022 and 2023 expected to be big years for weddings, we will all need more staff. To make sure I am building the best team possible, I think we will need to offer competitive salaries as well as benefits. It's long been a goal of mine to offer a 401k and medical benefits to my team and I think now is the time to see what options are available for small business owners. It's also a time to get a little creative in order to recruit and retain the best of the best—offer a discounted membership to a place like Massage Envy or complimentary wine tastings at some of our local wineries." – Alex of Quintana Events
Share on social – When you have your job description and benefits ready to share, social media is a great recruiting tool. Share it in posts, stories, groups you might be a part of—and don't forget about Linkedin! 
Use your network – One of the most effective recruiting strategies is enlisting the help of your friends and professional networks. But do be sure to make it easy for people to spread the word; you can create a few graphics or prepare shareable copy to pass along and save them time.
Employee referral programs – If you already have a team, you can think about creating a referral program to incentivize them. Because, think about it, they know you and the work environment better than most and can have a keen eye for knowing who in their network might be a good fit.
Look at past employees – If you are not looking to hire your first employee, reaching out to past employees is a good tactic. Whether they are in a position to come back or just help you spread the word, your past employees are a recruiting asset just like your current ones. 
Hire based on values, not skills
Which brings us to the point where you are interviewing candidates. And Michelle shared an important piece of advice with us.
"The number one focus for hiring needs to be the core philosophy match between the company and the employee. Values > Skills. Most people can be trained to do almost anything. But, if your company prides itself on humility, honesty, service, and compassion, those are things that an employee must possess naturally. You can't train people to be humble, honest, service-minded, and compassionate. It's critical to have your company's core values as the basis of every step in your hiring process. Interview questions should work to highlight folks whose values align with your business. Ask candidates to share examples in their life and work that are strong indicators of how they match with each one of your company's values. You'll find staff people who are not only a good fit for your company and clients but are also excited to work with a company that gels with their own philosophies as well." – Michelle Loretta
Excited about the prospect of growing your team? Make sure you take Michelle's advice and balance it with your business' ability to handle it. And if you need help making sure it is, be sure to check out this piece about setting up your business finances for success next.
Photo Credit: colorjoystock.com