Setting Boundaries: How to Thrive While Protecting Your Time Webinar Recap
By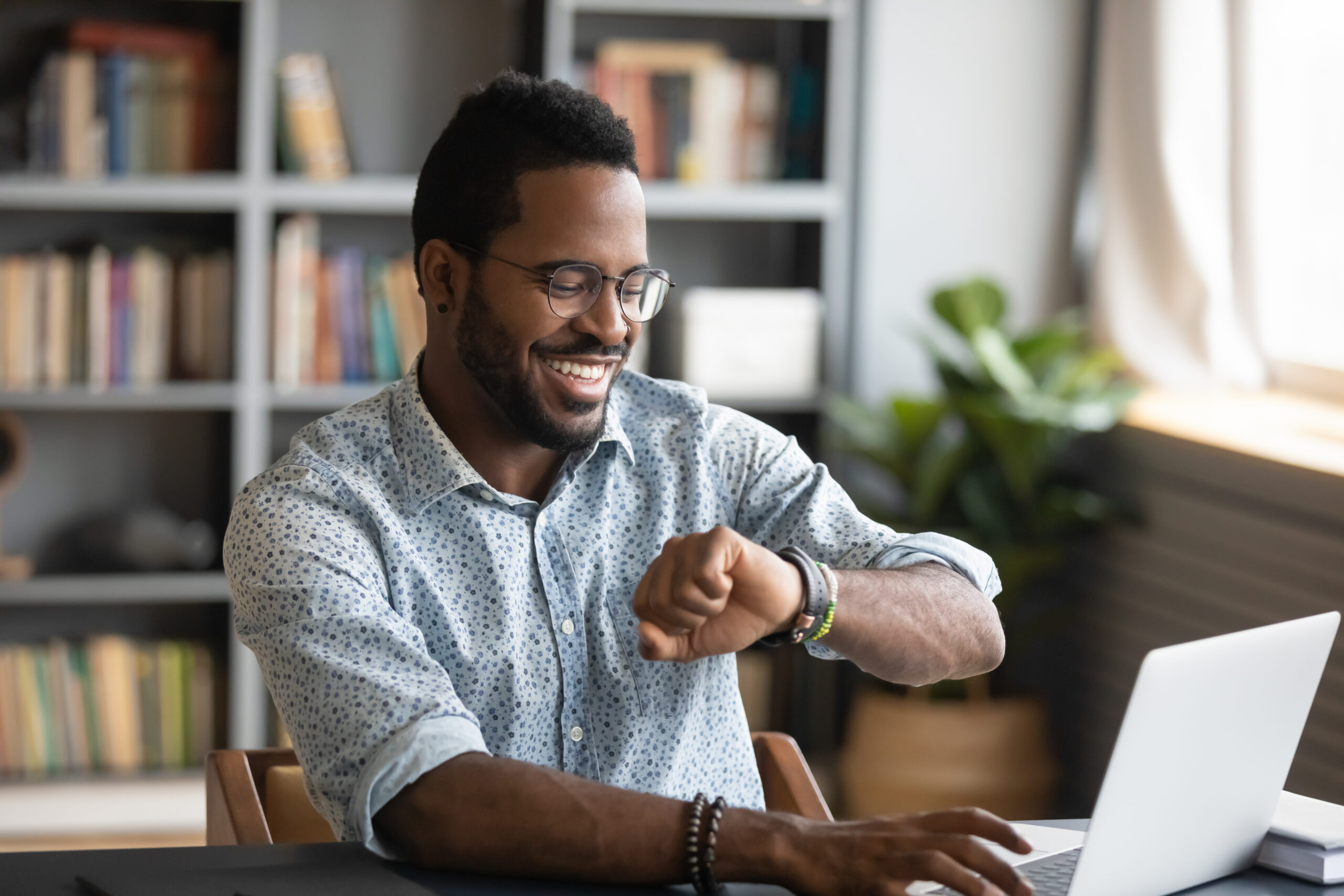 Wedding business owners are constantly being pulled in a lot of different directions. Because of the nature of having a service-based business, you're expected to always be available, no matter what, and many pros feel pressured to meet this expectation in order to gain and retain business. Eventually, of course, this can lead to burnout, which can create even more stress.
To help break up with the mentality of needing to be available at all times and at the service of the people around you, it's important to set boundaries. Boundaries create a healthy work-life balance and ensure that you're able to meet your personal and business needs. They also help you avoid burning out so you can continue delivering services to more couples and grow your business.
In our virtual conversation, Setting Boundaries: How to Thrive While Protecting Your Time we sat down with WeddingPro educator Jasmine Smith to learn how she is able to set boundaries for her life and business and get some actionable tips that will help you do the same. Be sure to check out the webinar recording when you have a few minutes. For now, however, keep reading to learn more!
Setting Boundaries: How to Thrive While Protecting Your Time 
Before the webinar, we polled our Instagram followers, asking them if they set boundaries in their personal or professional lives. 70% of those surveyed answered that they don't set personal or professional boundaries. And, interestingly, this is a trend that is seen outside of our followers and the wedding industry altogether. According to Ergonomic Trends, 60% of Americans say they have poor work-life balance mostly due to a lack of boundaries between work and home life. 
Jasmine Smith, who was a day-of coordinator and owned a wedding-planning company for a number of years, understood this wholeheartedly. So, she began her presentation by going over some reasons why boundaries aren't the norm.
Boundaries aren't the norm because:
We are not taught how to identify or create boundaries

We fear the repercussions of saying no

We're overwhelmed and don't have time to prioritize boundary setting

Traumatic experiences paralyze our thinking and desire to take action
Jasmine went on to say that, despite these reasons, giving yourself permission to set both internal and external boundaries is not only something you need to do for your business but necessary for your overall well-being. Life without boundaries creates stress, produces self-doubt, impacts services and slows progress. You need to avoid all of these feelings so you can become the best business owner–and person–you can be.
"We're all responsible for our time and work. When you set boundaries, you're prioritizing yourself and when you prioritize yourself, you will be prioritizing your business." – Jasmine Smith
4 Tips for Defining and Setting Healthy Boundaries
Saying you should have boundaries is one thing, but it can be difficult to know where to start once you've actually decided to implement them. Here are Jasmine's tips on how to begin setting boundaries in all areas of your personal and professional life. 
Check-in with yourself
Consistently ask yourself whether you're giving and getting what you want and need to be happy. In this exercise, think about yourself as someone who needs to be taken care of both internally and externally and go from there. Armed with this info, start to create boundaries within yourself that you can then use to set external ones.
Check-in with your business
Setting boundaries is a skill that is essential to the successful operations and flow of a business. So, begin by identifying your business needs and where there are gaps that could use a boundary. For example, if your clients regularly call early in the morning or late in the evening, implement office hours where you will be answering calls and stop accepting them outside of those hours. Implementing boundaries won't be an entirely smooth process, so prepare to be challenged. But, you'll thank yourself in the long run. 
Ask for feedback from your team (even if you're a one-person show!)
Healthy teams are built when healthy boundaries are established, so encourage conversations between yourself and your staff members to set boundaries at all levels. If you're running your business by yourself, the same principle applies. Get feedback from your couples, other pros or even a mentor to get insight on where you should create boundaries so you can create a better structure for your business to sit on.
Be open with your couples
Lastly, it's important to make sure that your working relationship with your couples is healthy and stable, so you need to have the most boundaries here. The best way to work with couples is when there are clear boundaries in place, and even though setting boundaries with couples is challenging, it's not impossible. Make sure that they respect your boundaries and that you respect theirs. Additionally, be consistent with your boundaries and make sure that if someone violates them, you address it immediately. Again, this will take some getting used to, but you and your business will thrive once these boundaries are put in place.
There were so many more insights in this virtual conversation, so be sure to check out Setting Boundaries: How to Thrive While Protecting Your Time.
Photo Credit: fizkes / Shutterstock.com
Let's grow your business together!
Start advertising on The Knot and WeddingWire, the top two wedding planning platforms.