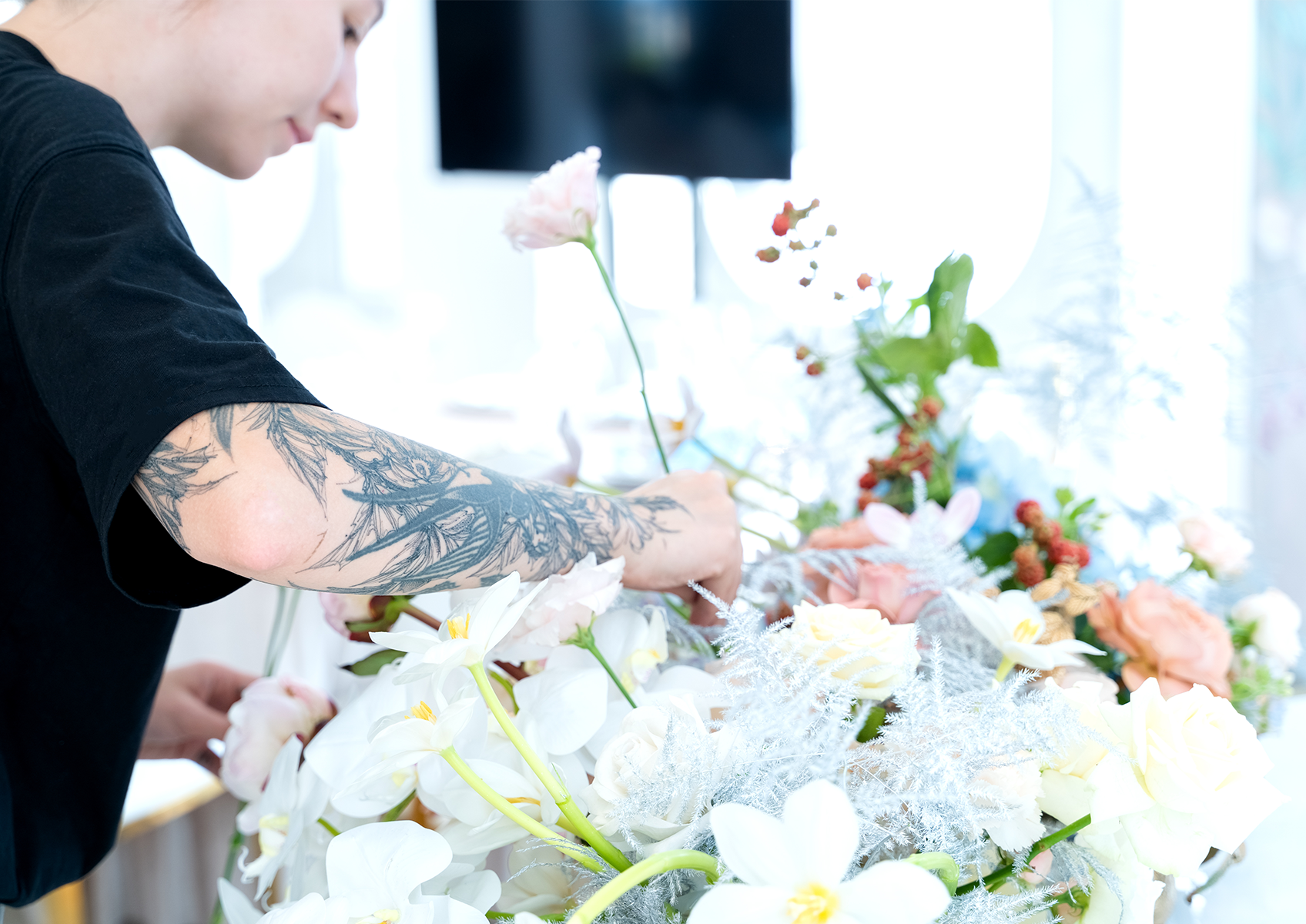 5 things you need when you
start a business
The moment you decide (or decided) to start a wedding business is an exciting one. There is a brand to be designed, services to be mapped out, and a website to be built. But, there is so much more to starting a business than that—and much more important things, too. Because, when everything is said and done, you want to make sure that the business you've built isn't just making you money, but that it's legal. (Did your heart just skip a beat and not in a good way?) The good news is, you can take steps to button things up regardless of how many years you've been a wedding pro—it's just important that you do them. And today, we wanted to make sure you are pouring into a business that has a strong foundation. Read on for the five things you need to have in order to make your business legit.
1. A registered entity and EIN
When you start a business, the first step in all the business planning you have to work through is to become a registered entity. A business entity is simply an organization that is formed in order to do business and there are three types:
Sole proprietorships

Partnerships

Corporations
Most wedding businesses are formed as sole proprietorships or partnerships (specifically LLC's) but as businesses grow, S-Corps become another type of entity you see. Each has different pros and cons and the best way to figure out which is the right one for you is to have a conversation with a Certified Public Accountant (CPA) and a lawyer.
Once you have decided on your entity, you should also file for an EIN or an Employer Identification Number. This is essentially a social security number for your business and is used for tax purposes (it is also known as a Tax Identification Number). Not all businesses need an EIN though—sole proprietorships can use their social security number.
2. Business licenses and permits
In order to legally do business, you need to apply for and get certain business licenses and permits. What you need varies by city and state, though there are federal licenses as well. And, the reason business licenses are important is because they help to ensure your business is safe for the public (which, in turn, protects you). You can start researching which licenses and permits you need by contacting your Mayor's office, visiting your county administrator's website as well as that of your state's Secretary of State. Curious about the common business licenses and permits? Here are ones you can look into:
General business license

"Doing business as" or DBA

Sales tax permit

Zoning permits

Health permits
3. Business insurance
We all know things don't always go as planned. And, whether that is property getting damaged or someone getting hurt on the job, having business insurance can literally save your business. Most states require businesses to have at least general liability insurance but your business can need additional policies depending on the services you provide and whether or not you have employees.
Pro-tip: A good place to start your research for the policies you need is by contacting the company that provides your homeowners or renters insurance because you might be able to negotiate a discount for adding policies to your account. 
4. A contract for clients
Every one of these items is important to making  your business legit, but when it comes to making sure it is legit and protected? A solid contract is an absolute must. We asked lawyer for wedding and creative business owners, Annette Stepanian, for her thoughts on why:
In my opinion, running a business without a written contract is a big no-no. Written contracts serve multiple purposes: they clarify expectations between you and the other party, they serve as a vehicle for educating your client about what it is you do and what the client's role will be in the relationship, and they could protect you in the event there's ever a misunderstanding or disagreement between the two of you. An often overlooked, but equally important reason for having written contracts is that they communicate to your clients that you're a professional. And when you're operating in a highly-saturated market, having a well-written contract can help you stand apart from the competition.  

5. A business bank account
Which brings us to the last item on our list (though certainly not the least important)—a business bank account. When you are working through your business planning checklist, taking the time and making the effort to open an account that separates your personal finances from your business finances is a small but impactful step to take. Trust us, both you and your account will be thankful you did come tax season.
Now that you know the five things you need to have to start a business that is legit, find out the 8 skills every business owner needs.
Photo Credit: Ira Lichi/Shutterstock.com.png