Tech Solutions You Didn't Realize You Needed
By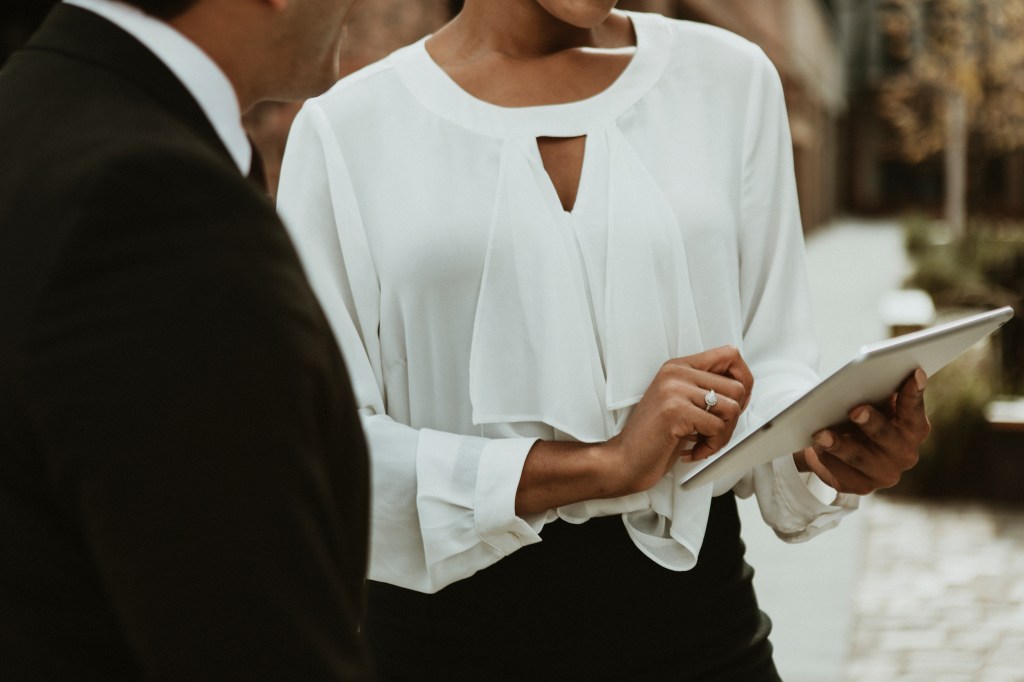 Modern technology has supported business growth since its inception, evolving into the vast ecosystem of software and digital solutions that exists today. From Dropbox to Google Drive and everything in between, many creative entrepreneurs develop a robust tech stack over time by adding tools as they're needed.
However, with an ever-changing virtual landscape, it's easy to fall behind on the latest tech or overlook an opportunity for efficiency. That's why every wedding professional should aim to stay up-to-date with technology and refresh their systems regularly.
But if everything is "working," what else could you possibly need? Here are five digital tools that can optimize your business, even if you haven't realized you need them yet.
A better payment processor
There's a good chance that you already accept payments through an online portal, whether through your customer relationship management (CRM) platform or a third-party app. But if you haven't reviewed the market recently, you might end up shelling out more than necessary.
Every payment processor charges a fee for accepting credit cards, but you'll find that rates vary throughout the market. Some platforms charge as much as 3.5 to 4 percent of each payment, whereas others can go as low as 2.5 percent. Check your current invoicing software to determine how much you're charged in fees, and compare it to other options on the market to see if you're getting the fairest deal. If you haven't checked your rate for a while, there is no time like the present as many platforms raised their rates in January 2023.
In your research, you may also want to consider how well a payment processor aligns with your business's needs. While one-size-fits-all platforms like PayPal are basic enough for anyone to use, you may find more value in software designed specifically for creatives and wedding professionals – meaning, they also allow you to send contracts and offer a suite of other functionalities as well.
A messaging app for your team
Raise your hand if your inbox is bursting at the seams! When your emails overflow, it's challenging to keep up with urgent messages that get lost in the shuffle. And if you and your team rely on communicating by email, it can be detrimental to your productivity.
Instead, save your inbox the extra work and shift your team to a more effective communication platform. Instant messaging apps like Slack, Discord, and Google Chat can pave the way for quicker connections without cluttering your incoming emails. Walkie-talkie apps like Voxer or Zello also make it easy to stay in touch with your team.
Efficient communication is vital for all companies, but it's especially critical for remote teams collaborating from a distance. When relying on one another online, you must be able to trust that you can share ideas and discuss challenges without issue.
A time-tracking program
Most wedding professionals don't charge by the hour, so it may never have occurred to use a time-tracking system. However, programs like Toggl and Harvest can provide many insights, even if you don't operate on billable hours.
By tracking your time while working, you can identify how you spend most of your days. Such data can spur meaningful change in your business, like hiring a virtual assistant after noticing how much time you really spend in your inbox. Likewise, it may be time to increase your pricing if you spend more time than expected on client projects.
A time-tracking program can alert you to wasted time (hello, social media!) and identify the best times of day for certain tasks. For example, you might realize you can get through your inbox much faster over your morning coffee than when you save it for the end of the day. Track your patterns and adjust accordingly — you'll gain a productivity boost simply by managing your time more effectively!
A password vault
As cyberattacks rise in frequency, many small businesses still fall short of security measures to safeguard their company's data. According to Verizon's recent Data Breach Investigations Report, 46 percent of all cyber breaches affect small businesses with fewer than 1,000 employees, with attacks costing up to $650,000 to recover.
One of the easiest ways to enhance your internal security measures is by using a password vault like 1Password or LastPass. Not only will these portals encrypt sensitive data for you (including credit cards, bank accounts, and identification numbers), but they also provide secure password generators so you don't have to rely on your first pet's name to ward off hackers. Plus, you'll never have to remember a password again, which is limitless in accruing time savings.
If you want to go the extra mile to protect your business interest, consider investing in backup solutions and cloud storage for an extra layer of security. (Backblaze is an industry leader in this area!) You can also enroll your team in basic cybersecurity training to teach them how to avoid scams like phishing or malware breaches.
Business technology will continue evolving, with new solutions emerging regularly to address entrepreneurs' pain points. Staying updated with the latest tools will keep you and your company ahead of the curve, allowing you to enhance productivity and creativity with the support of tech.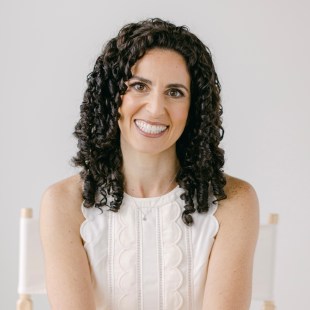 Nora Sheils is the founder of award-winning planning firm Bridal Bliss and co-founder of Rock Paper Coin, a client management platform that offers a streamlined approach to contract, invoicing, and payment processing for the wedding and event industry. Nora is a well-known and sought-after speaker on national stages. Recognized as one of the Top 500 Event Professionals by BizBash, Nora has also been heralded as one of the 100 Most Influential People in the Event Industry by Eventex. More recently, Rock Paper Coin was celebrated by the Stewie Awards as the Best Startup in Technology Services.
Photo Credit: Shutterstock/Rawpixel.com
Let's grow your business together!
Start advertising on The Knot and WeddingWire, the top two wedding planning platforms.