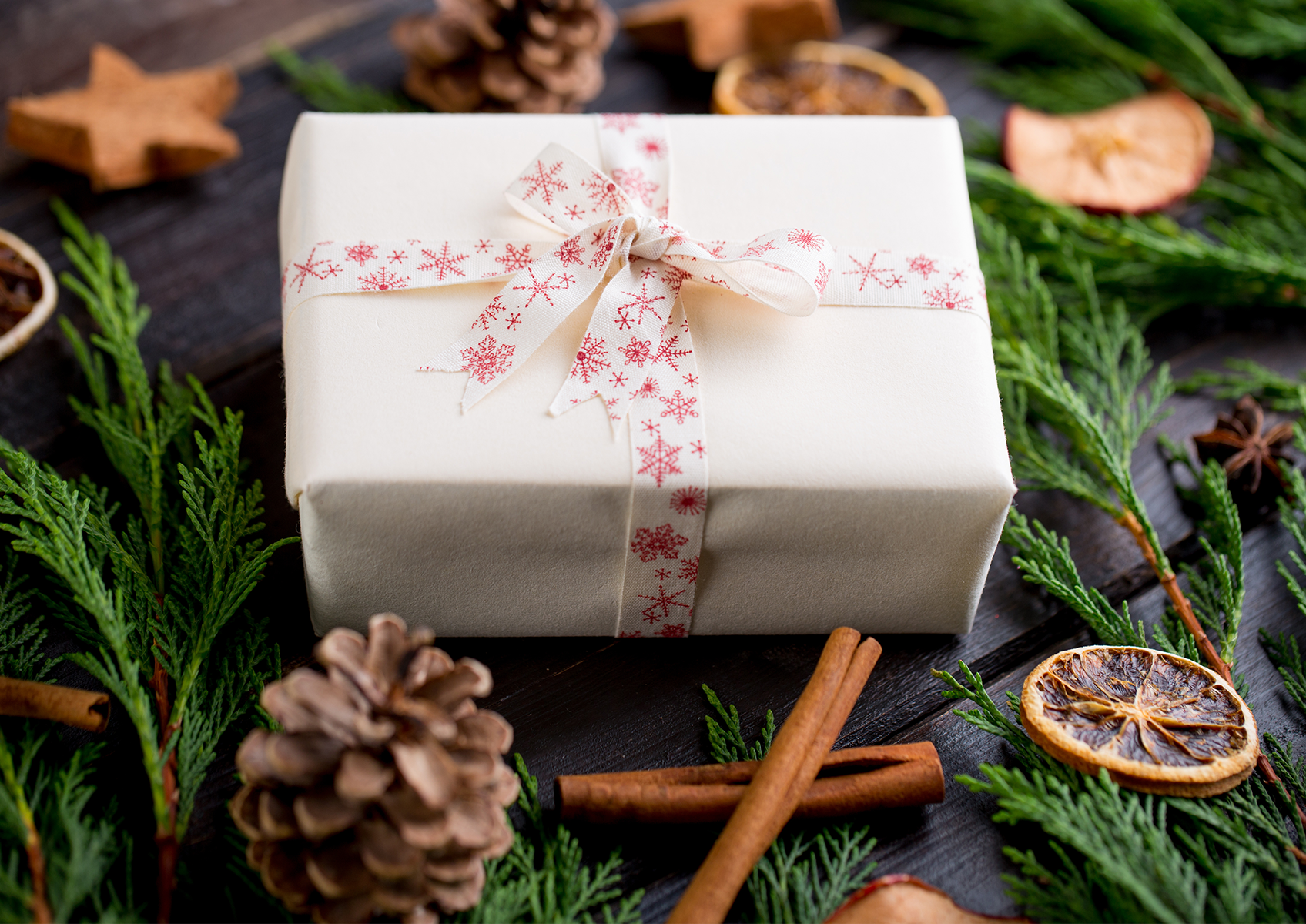 One of the best things about the wedding industry is the community it encompasses. From people who click creatively to those who can talk shop for hours over coffee, pros with every kind of business come together (almost on a daily basis) to bring the most unique weddings and beautiful experiences to life. But, in a year where it has been sometimes impossible to do the things you love with the people you love doing them with, you all have worked to dream up ways to still bring joy into people's lives. 
This holiday season will be one to remember (for a lot of reasons) and, in a time when we all have leaned on our community more than ever, it is important to try and give back some of what we've received—by shopping small. And, the good news is, there are lots of ways to not just support small business during the holiday but to hire your favorite creative partners to bring joy into your own home. Whether you are ordering a seasonal arrangement or are doing a small celebration with the people who live with you, we wanted to share some of our favorite ways to shop small with your industry friends. Read on for our ideas and then give them a call to make this year's holiday celebration extra special.
Support Small Business During the Holidays by Shopping Small From Your Industry Friends
Hire wedding pros to help with your holiday cards
Rather than customizing an online template and ordering your holiday cards from a large company, you can turn to your favorite photographers, stationery designers, and calligraphers to help you create holiday cards that are sure to become all-time favorites!
 Stationery designers – You can support your favorite stationery designer by hiring them to either design and print custom cards for you or ordering holiday cards from that new shop they might have started. You might even see if you can purchase envelopes or vintage stamps from them since they likely have extras from past weddings in their studio.
Photographers – Hire your go-to wedding photographer for family portraits or a mini-session. You probably haven't had your own family photographed in a long while, so this can be a very special session that leaves you with photos you can either include with your holiday cards or print and frame to hang in your home. (Which, you can go ahead and order doubles of everything to send as presents to parents and grandparents!)
Calligraphers – If you always wished you could send a fancy piece of mail to your loved ones, now is a great time to hire your favorite calligrapher to address the envelopes for your holiday cards! We also can't forget about fancy place cards for your holiday table. Contact your calligrapher friends to see if they are available to do spot calligraphy for you.
Hire wedding pros to help with your holiday décor
You know lots of people who are great with design, so turning to them for help with your holiday décor is a great idea!
Wedding planners – We all have that wedding planner friend who has an impeccable eye for design. Whether you hire them to design your tablescape, create a theme for your décor, or help you find unique pieces to dress up your home, you likely can hire your planner friends as a design consultant or per project to get the creative juices flowing.
Florists – During the holidays, your florist friends are probably very excited to work on things other than ceremony arches and reception centerpieces. Get in touch with your favorites to see if they are taking orders for wreaths, garland, and arrangements or even are taking on clients to bring them on to decorate their trees.
Stationery designers – A fun way to dress up your gifts would be to hire your stationery friends to print gift tags for gifts you are sending or delivering. Want to be eco-friendly? Ask them if they have paper scraps or leftovers from a previous project they can use.
Hire wedding pros to help with your holiday tablescape
If there is one thing wedding pros know how to do, it's put together a stunning tablescape. And, what better way to make the holidays feel special this year than going all out on your table?! 
Tabletop rentals – If every time you are at a set up you secretly want to slip a place setting into your bag, get in touch with your local rental company to rent dishes, glassware, and all the fancy flatware for your own holiday table.
Caterers – Want to place an order for your holiday meal and be done with it? See which caterers are offering holiday menus and place your order to check it off of your list!
There are lots of ways to support each other this holiday season and, if you are keeping things simple this year, you can still show your community your support by sharing what they are offering! Likes, sends, and stories cost nothing but mean the world to other business owners. 
Photo Credit: Gita Kulinitch Studio/shutterstock.com