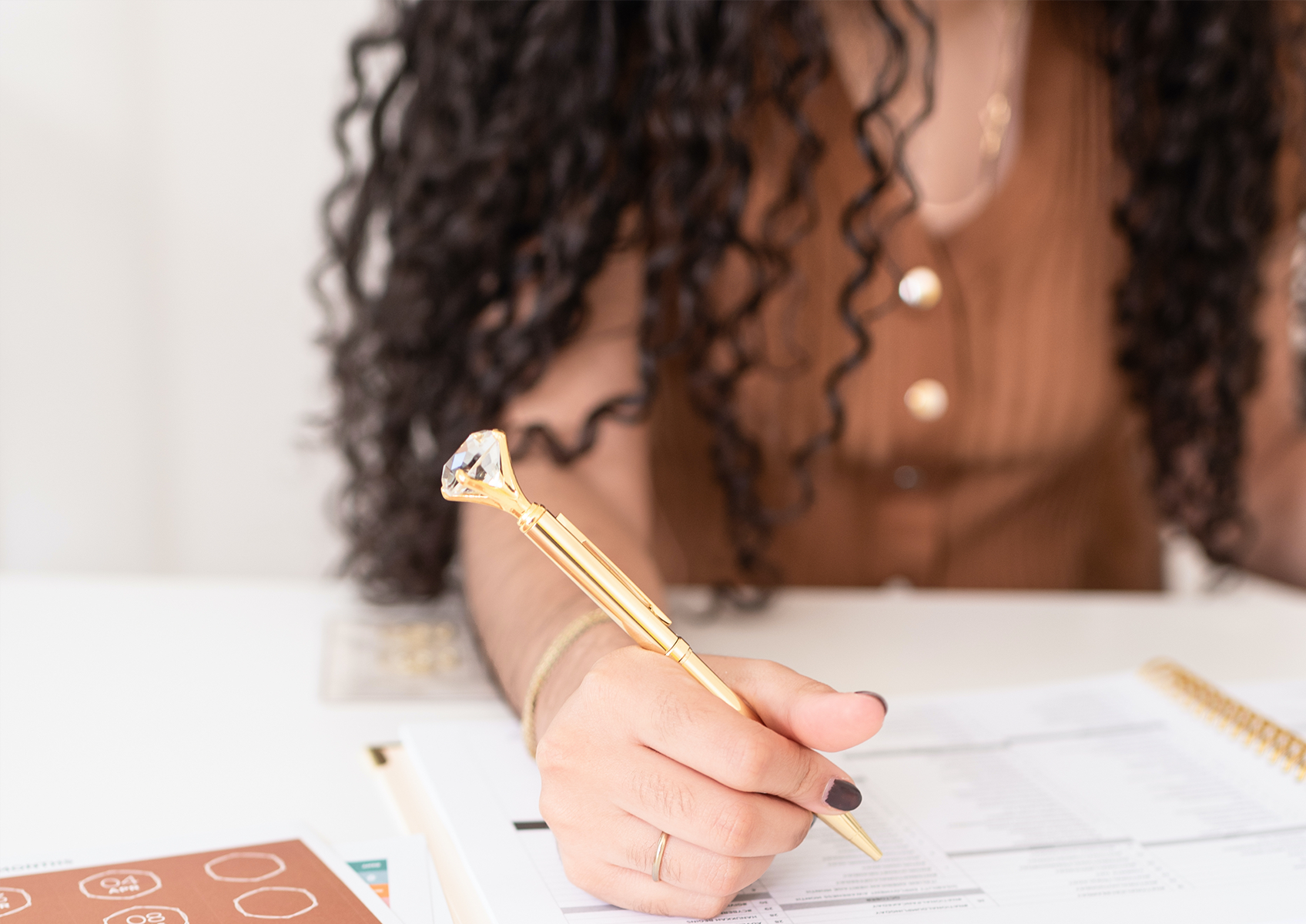 What to include in your
business plan
as a wedding pro
You might not consider yourself a risk-taker, but if you started a business, you have a higher tolerance for it than you might think. Because it takes more than just a leap of faith to start a business, it takes confidence, passion, a certain amount of financial risk, and a whole lot of blood, sweat, and tears to get it off the ground. But, when you put what feels like everything on the line, it can be shocking to learn that only half of businesses started live to celebrate their 5th birthday. 
How do you make sure you're one of them?
One of the keys to building a successful business is making sure you're not so stuck in the now that you aren't preparing for the future. Because growth in the way you want it requires knowing where you want to get as well as a plan to get there. Whether you are looking to have a clear plan for yourself and your team, are thinking about pitching your business to investors or might be looking to sell your business someday, a business plan is a foundational step to achieving any of those goals. So today, we thought we'd take some of the overwhelm out of how to grow a business by talking about what goes into creating a business plan—so you can feel confident about your 5-year plan and beyond. 
An executive summary
Even though you know your business like the back of your hand, it's important to start your business plan with a summary because this helps the reader understand everything that is to follow. What are your services? Who are your customers? What is your mission statement? Write a high-level overview of your business along with a summary of each section of your plan in a way that communicates the most important details (making it quick and easy to read).
The vision for your business
It's easier to make sure your business is around for a long time when you have a long-term vision for it. But this is one of the fundamental steps that many business owners skip. So, before all else, it is important for you to sit down and document what you see your business doing (and being) in 5 years.
Pro-tip: A vision statement is different from a mission statement because it is focused on what you will be doing in the future (whereas a mission statement is focused on your purpose).
"The difference between regular entrepreneurs and creative entrepreneurs is in the doing. Creatives are talented thinkers that combine business with creativity and aesthetics. We use the left and right sides of our brains to generate revenue. We are inventors that make ideas happen. The creativepreneur's business plan is a road map showcasing your business goals and outlines how your plan to achieve those goals in ways that resonate with our style of thinking." – Desireé Dent, WeddingPro Educator and Owner of Dejanae Events
Your business goals 
Once you have a clear vision for where you want to take your business, the next step is to map out the goals you need to accomplish along the way. Goal setting is an important practice even outside of long-term business planning, but it is an essential step to creating a 5-year plan. And, while goal setting can very personal, here are some that are common amongst wedding businesses: 
Build your brand and the number of clients you are booking in your market (a.k.a increase your market penetration)

Diversify your services (a.k.a expand your products)

Streamline your offerings and book more clients at higher rates

Expand into different markets (a.k.a market development)
The important thing to keep in mind as you are setting your goals is that they build upon one another (essentially starting to build your roadmap) and that some of them align with what your couples and clients need.
Pro-tip: Is your goal to turn your side-project into your main source of income? Here's advice from our WeddingPro Educators to help you go full-time with your wedding business.
Market and competitor analysis
Even though it's important to have a community over competition mindset, you still need to understand your market and your competition in order to build a thriving business. And while creating a list of the pros offering similar services is a good place to start, you really want to focus this section on defining who your ideal couples are as well as what sets you (and your services) apart.
Pro-tip: Create an ideal client avatar in this section and map out how each of your services solves their problems. 
A sales and marketing plan
A key component of a business plan is its sales and marketing plan because these are crucial to growth and long-term success. Ideally, you'll have supplemental documents for each that go into much more detail about what you are going to do to market your business as well as how to conduct sales calls, so you are fine to include just the high-level details here (for example, you'll advertise your wedding business on The Knot and WeddingWire).
Financials and projections  
Don't skip this section because the word feels intimidating—projections help you set expectations and know whether or not you are on track to hit your goals. Essentially, they help you understand the pace you should be growing at. For example, if your vision includes expanding into different markets and you need to grow your existing business by 25% each year for 3 years in order to justify a second location, then knowing how many leads you need to have, clients you need to book, and revenue targets you need to hit (which the numbers pre-calculated) will keep you informed about what to expect and whether or not your business is moving in the right direction.
What it takes to get there
This next step is all about putting a plan in place. But, it involves reviewing your vision, goals, and the projections you've set in order to make sure you are thinking strategically about everything you need to do. From creating even shorter-term objectives and campaigns to thinking big about the major moves you need to make, you need to be explicit about everything that needs to get done across every part of your business:
Do you need to hire people and will you need HR support?

What will need to change or scale in regards to your business operations?

How might your potential clients change over time and what do you need to do to still reach them with your marketing efforts?
Sit down to think about not just what you need to do this year but what you need to do in order to build upon that in years 2 through 5 of your business plan.
A budget
When you've reached this step, it's time to open a fresh spreadsheet. And, if you've never created a business budget before, this is the perfect time! Because, even if your vision isn't to grow a business into multiple markets, you are sure to have expenses that are easier to handle if you've planned for them (rebrand or new website, anyone?). Organize your budget sheet however makes the most sense to how you think and include:
A section with all of your current business expenses (monthly and annual)

A section that tracks what you are going to put into savings each month (you can even create line items for each big-ticket item you have with a breakdown of what you need to be putting away)

A section for planned future expenses to at least keep them top of mind
Whether you need to hire additional team members, outsource certain tasks, pay for systems that help you automate, invest in additional advertising or upgrade your equipment, your future self will thank you for having managed your money this way.
Your progress
While this might not formally be a part of putting together a 5-year business plan, we think it's important to track your progress along the way. And the best way to do this is with a KPI (key performance indicators) sheet you create and customize with the metrics that are most important to you. A KPI sheet can include anything from sales, marketing, and revenue data—and when you commit to updating it on a monthly basis, you will have the numbers you need to be confident about all the business decisions you have to make.
The other thing that is important to making sure your business is around for a long time? Not burning out! Make sure you are avoiding burnout and still have all the energy and passion you need to chase your dreams.
Photo Credit: ColorJoy Stock