How Wedding Industry Associations Can be Great for Your Business
By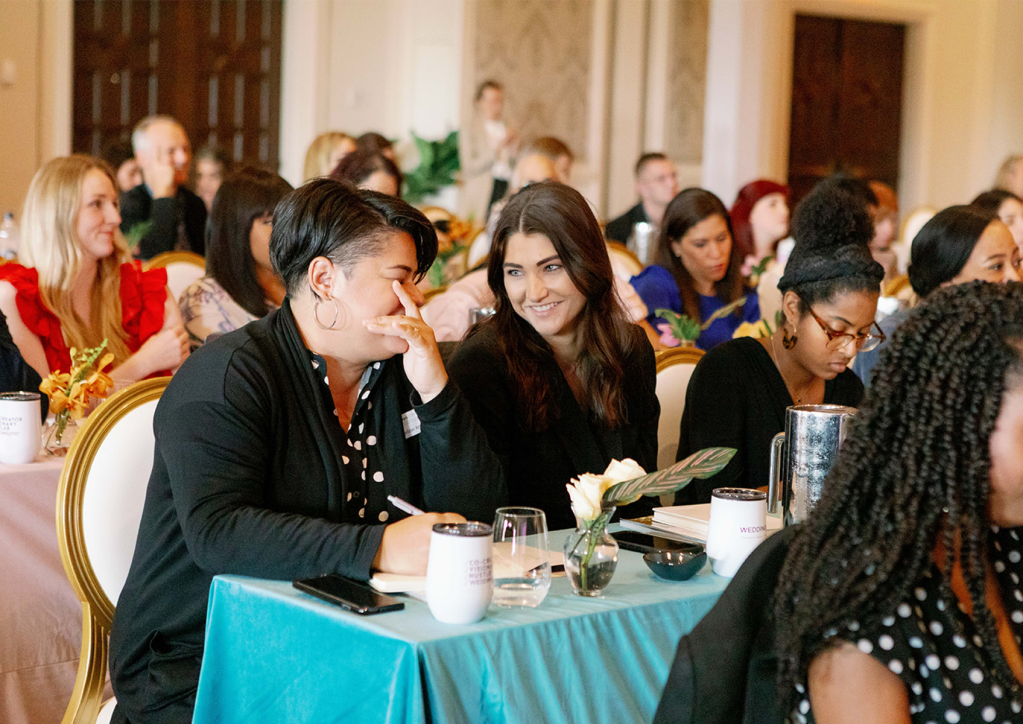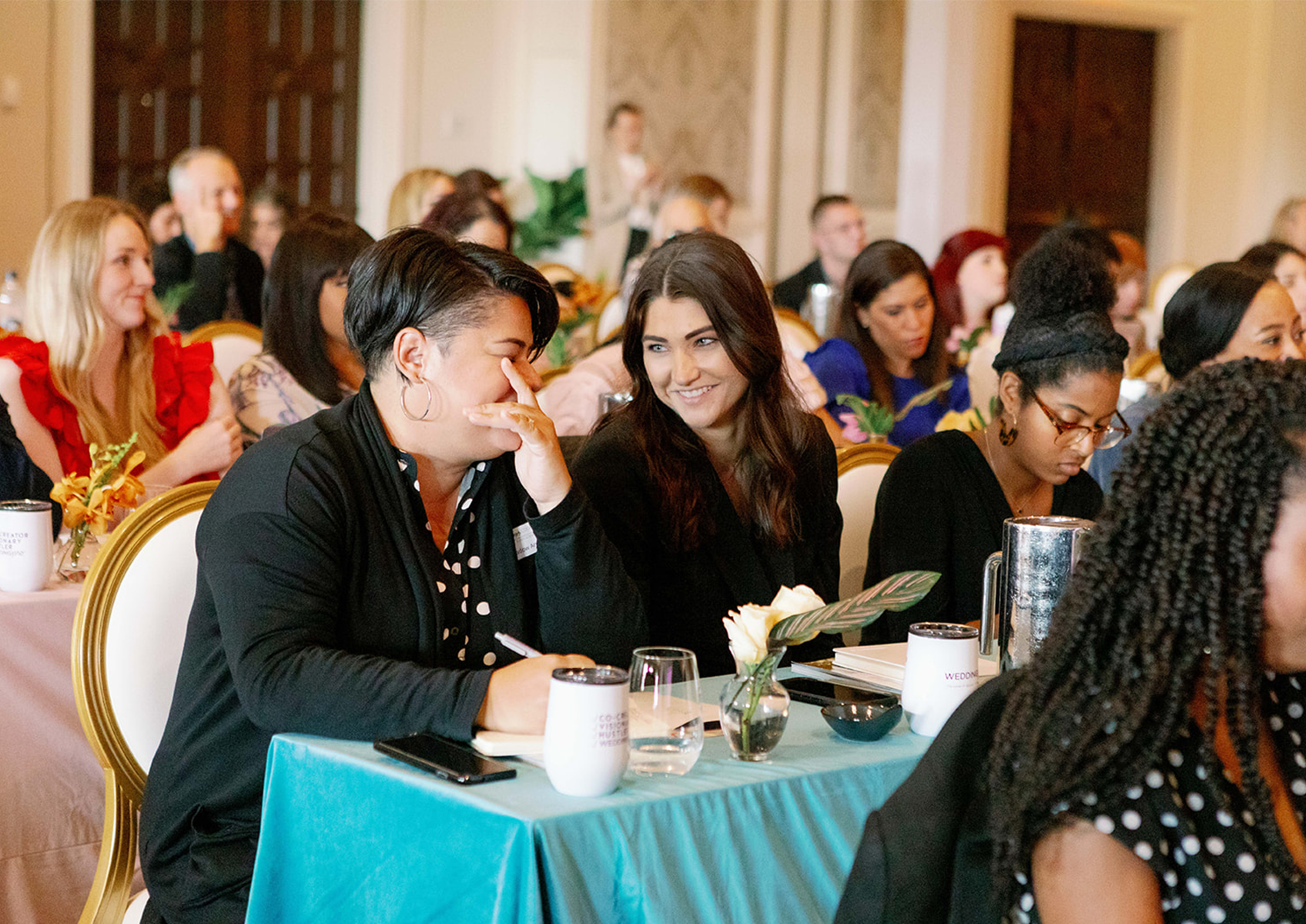 When it comes to networking in the wedding industry, there are lots of ways you can grow your network. From meeting another pro for a one on one coffee date, to attending a multi-day educational conference (like WeddingPro COR!), you can meet new people, swap stories and share resources at events big and small. But, sometimes you need more than just the opportunity to network—sometimes you need a group of people you know you can consistently turn to for help, support, and education. Sometimes, you need an entire organization of pros behind you! Today, then, we wanted to chat about all the ways being a part of a wedding industry association can be great for your business. Read on for thoughts, ideas, and advice from eight different wedding pros who are members and leaders of many of the industry's thriving organizations.
During the pandemic a lot of our members found extra value in their membership through the existing networks they had built while meetings were happening in person. Best practice sharing, interpretations of local regulations, and creativity were all highlights of the power of our community during this difficult time. Now as venues and events are surging ahead, our vibrant community has become the best places to find talent and resources as we all ramp back up (to in many cases 100%+ of our 2019 business levels due to pent up demand). – Jame Filtz, The Ritz Carlton New Orleans, President Elect of NACE
I've always been involved at the local level with wedding industry associations and chose to align myself with WIPA to develop my national network. I think there is a common misnomer that if you primarily focus on one region, you should put all of your efforts there. I find tremendous value getting to know wedding pros all over the country (and beyond!) for a number of reasons. I'm able to get fresh insight and inspiration beyond my backyard, and when I travel, I feel like I have friends now in every city. I'm never short on recommendations for pros to meet in town, airport transfers—you name it! Ultimately, becoming involved in an organization that allows me to connect nationally has given me the opportunity to better understand other points of view while also expanding on new opportunities. – Meghan Ely, OFD Consulting, 2021 International President, WIPA, NACE member and partner 
I find WIPA to be a great source for crowdsourcing any items I might be struggling with. Wedding industry associations are great for finding new-to-me vendors that are seasoned and professional enough in the industry to have some tenure but I've not had the pleasure of working with yet.  – Laura Maddox, Magnolia Celebrates, WIPA member and past Director of Programs
Wedding industry associations and organizations exist to help us build a stronger community. And, while each organized group's platform and mission brings something different to the table, it also helps bring us closer—and that unity focuses the mission of each one of our associations. This makes all of us do a better job at achieving, supporting one another, and finding everyone a seat at the table to raise the bar in the industry. – Ric Simmons, Founder & Executive Director, National Gay Wedding Association, NACE member
I always ask the question to wedding professionals, why are you not a member of an association? The benefit of membership is priceless to the development of one's entrepreneurial career. But, the key to getting the full benefits of an association is being a committed and active participant—you can't just sit on the sidelines. Associations present opportunities and grant access to career development to their members that are indispensable: from education to brand exposure to an endless community of professionals to network with. – Tara Melvin, Perfect Planning Events, Founder & President of The National Society of Black Wedding & Event Professionals  
You want to be in the room where it happens—better yet, if that room is filled with the brightest in our industry! That's why belonging to wedding associations is so vital to a business. Furthermore, being in an organization cements your place as a leader in the market, and through this leadership, you'll have a stronger network, which leads to stronger leads and stronger sales. – Michelle Loretta, Be Sage Consulting, member of WIPA
Wedding industry associations are a great way to expand your network for many reasons. First, you get the best of both worlds with wedding industry events because the events are fun and a chance to network with all types of wedding business owners. As a vendor, it is nice to meet your competition, venue managers, and planners that you can partner with. – Meredith Reed, Ace Party and Tent Rental, former Vice President of Programs of the ILEA Las Vegas Board
Ready to join an organization and dust off your networking chops? Learn more about how to network with intention in the wedding industry and grow your network.
Photo Credit: KMD Creations Photo & Film
Let's grow your business together!
Start advertising on The Knot and WeddingWire, the top two wedding planning platforms.