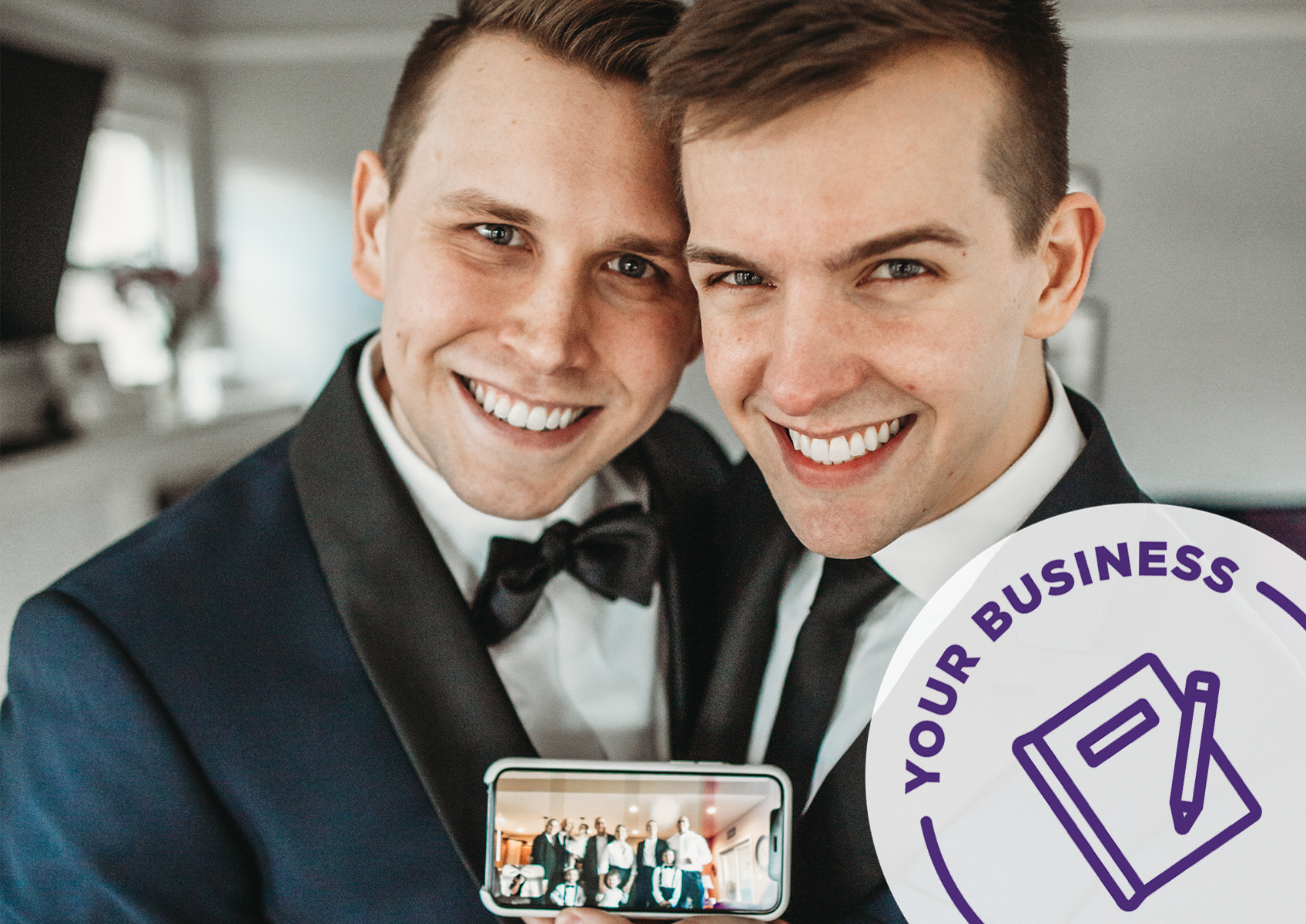 The COVID-19 pandemic has impacted all aspects of life, including weddings. We surveyed over 500 couples and 8,000 pros for insight on how they're adapting to pandemic conditions. Keep reading for more on what couples with upcoming weddings are prioritizing, how wedding budgets are being impacted and what business changes pros are making to adjust to pandemic conditions and connect with new couples.
Takeaway #1: Half of Couples are Currently Keeping Their Dates
Among couples with original wedding dates between July and November 2020, 51% are currently not making any changes to their date. Of those rescheduling their dates, 28% are moving to a later date in 2020 and 59% are moving to a new date in 2021, with 13% still unsure. The top two reasons couples are pushing to 2021 is their concern about how long the COVID-19 crisis will last (70%) and their worry about guests not wanting to attend an earlier wedding (45%).
However, 57% of those rescheduling did/will get legally married prior to the rescheduled reception. Roughly half did/will have a microwedding or ceremony, with 83% of those who will first get legally married using the services of at least one wedding pro to make their first celebration extra special.
With many states imposing limitations on large-scale events, it's important to prepare for the possibility of a second wave of rescheduling. Check out these six ways you can continue to service your clients and gear up for a second wedding reschedule.
Pro Tip: Not sure how to start the conversation? Take a look at our "we might need to talk about rescheduling" email template for inspiration.
Takeaway #2: Pros Are Constantly Adapting to Pandemic Conditions
Six in ten pros are considering making changes to their wedding business to adapt to pandemic conditions. 31% have added new offerings geared toward smaller/micro weddings, while 13% have added completely new and/or virtual services. 8% are offering a discount for upfront payment.
Earlier on, we saw pros offering new wedding formats such as microweddings, minimonies and shift weddings. Though these have declined in areas that can now celebrate with full-size weddings, they are great options to keep in mind for pros everywhere. Consider if they could make sense to offer to couples who may need to reschedule.
When it comes to rescheduling fees, pros are taking necessary steps to keep cash flow on hand. 68% are holding deposits that have already been paid until the rescheduled date. 21% are allowing rescheduling without any penalty or deposits, while 11% are requiring an additional fee or deposit to reschedule.
Pro Tip: When introducing new offerings, it's important to sell them separately and communicate the difference to not devalue your typical package. Provide the "end date" if there is a limit to how long you're offering this service. Most importantly, know what your time is worth and how much time an updated package or service would require— this will help you price your offering accurately.
Takeaway #3: Lower Guest Count Does Not Mean Lower Budget
Couples who are choosing to reschedule to a later date in 2020 are expecting fewer guests. Roughly two-thirds (64%) of couples say the number of attendees at the reception will be at least 25% lower than originally planned. 10% say that there is no change to their guest count and will be about the same as originally planned. Note: lower guest count is a reflection of couples reducing their guest lists and guests opting not to attend.
However, lower guest count does NOT necessarily mean a lower budget. In fact, this is an amazing opportunity to elevate the guest experience. Use this as a time to educate your clients on what they can do with their budget. Think: bonus stationery, a floral arch or customized escort cards. Think back to a time when your clients mentioned something that didn't initially fit into their budget— this could be the perfect time to add it on.
Takeaway #4: Couples are Making Adjustments to Keep Themselves and Their Guests Safe
Couples who are still choosing to get married in 2020 are taking safety considerations more seriously than ever. 71% are incorporating health and safety measures to adjust to pandemic conditions (up from 53% in May). Couples mostly mentioned adding masks and hand sanitizers to keep guests safe.
They're also changing seating arrangements (63%), providing additional FAQs about the reception to keep guests informed (55%) and changing how they'll serve food (50%). 36% are also adding a virtual component for guests who can't attend in person.
Pro Tip: Couples are hungry for innovative ways to keep guests safe during their celebration. Now is the perfect time to fuse your creativity with safety measures. Think: hand sanitizer stations and signage, individually wrapped desserts and providing colored wristbands to let guests indicate what level of contact they feel comfortable with.
Takeaway #5: Couples Are Still Planning
Couples in the early stages of planning are still looking for amazing pros in their area. Searches for wedding terms like "wedding venue", "wedding cakes near me" and "wedding officiants" have returned to pre-pandemic levels. 85% of pros have connected with potential new clients in the last month— most often via phone or email (77%).
Many couples have acknowledged that their pace of planning has slowed down due to the pandemic. In this time of uncertainty, the majority of engaged couples say they are feeling anxious (71%), stressed (62%) and overwhelmed (50%). Despite these emotions, couples are trying their best to stay positive and remain true to how they imagined their wedding day.
Similar to more normal times, couples are looking to pros for the answers. Even if you don't have them all right now, be transparent, but let them know that you're on top of the situation and that they will have their dream day — even if it looks a little different.
Pro Tip: Check in with all of your couples like clockwork to keep momentum and structure— even if it's not your typical process! Consider adding "homework" assignments to keep them engaged and excited about the planning process. Check in leading up to the deadline of any assignments to show you're super on top of things and expect them to complete their tasks.
If you weren't able to join us live for the webinar, or if you want to brush up on the content again, you can view the recording at any time.
Couple: Chris & Will March 21, 2020 Kansas City, MO
Photo Credit: Felicia The Photographer