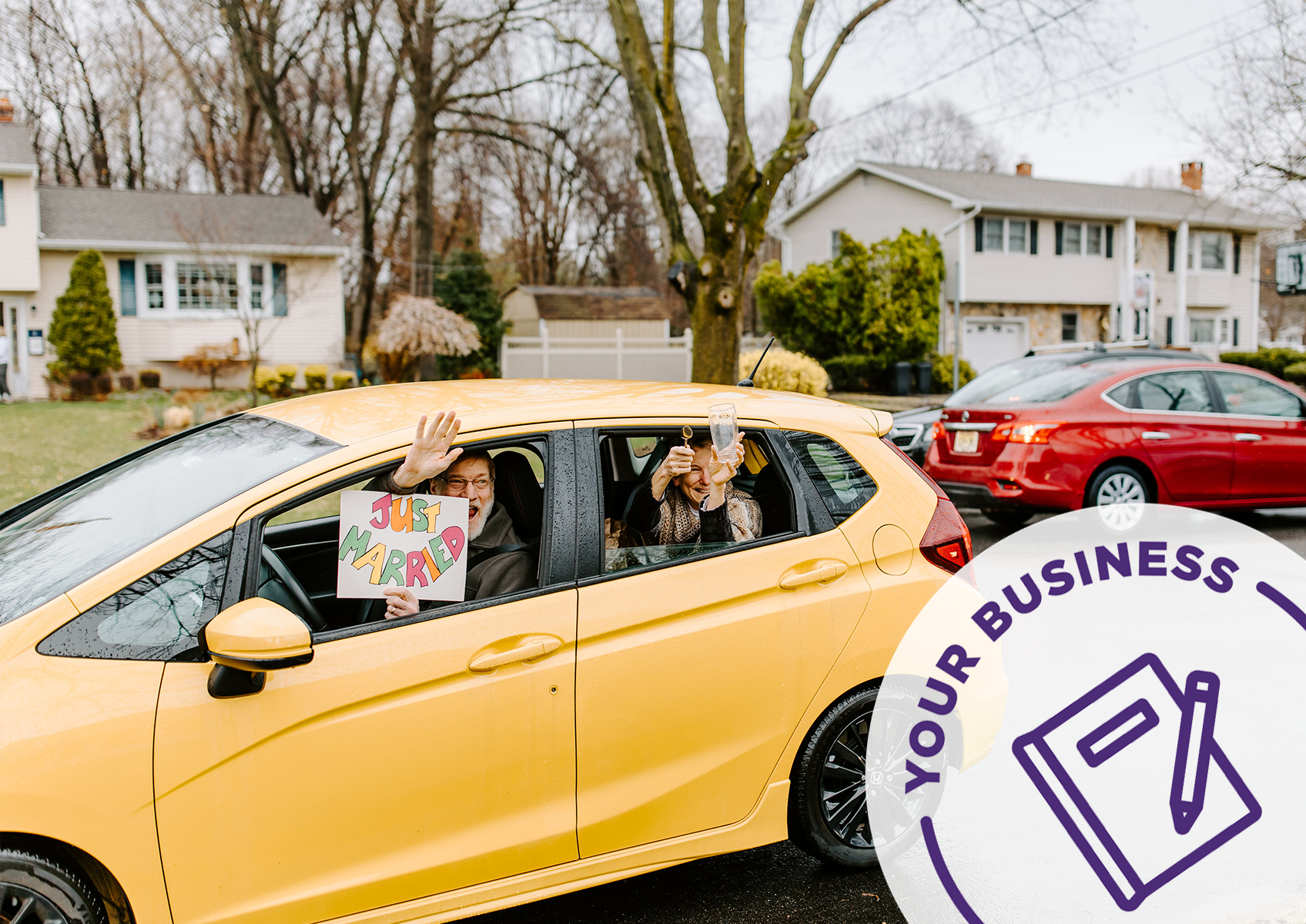 We recently shared five takeaways from our State of the Industry Report on how couples and pros are adjusting to the pandemic. Now we are answering even more of your questions from our recent webinar! Keep reading for advice on implementing innovative safety measures, how to ask couples for reviews right now and more. 

Question #1: Since planning has slowed down, would you recommend slowing down additional follow-up for a recently engaged couple?
WeddingPro Answer: Keep the momentum going! Feel free to space out your typical tasks but make sure to keep the communication constant. Don't let a month go by without connecting with your couples, especially in these uncertain times. You can also ask your clients what their preferences and expectations are in terms of communication, as this may vary based on their region and wedding format. 
Question #2: Should we be mindful that clients can be upset that they don't get to celebrate their original date and that it brings up negative feelings if we try to celebrate it?
WeddingPro Answer: It's likely that during your previous conversations, you've already been able to gauge how they feel about their original date. If not, ask your couples! There are some that may want to celebrate and others that prefer to move on and work towards their new date. Plus, checking in and asking them how they feel really shows how much you care.
Question #3: Are one year anniversary parties becoming a thing? I've had several clients that are still getting married this year and looking to do an anniversary party next year.
WeddingPro Answer: Yes! Some clients that are postponing their reception are looking to change and rebrand it as an anniversary party for the following year. This is also known as a sequel wedding if a couple first celebrates with a smaller gathering. With a one-year anniversary party, couples can commemorate the same date they had in mind, but a year later. Couples are still hiring the same wedding pros they had slated for their weddings while changing the messaging they put out to their guests. 
Question #4: When should pros be asking for reviews during the planning process? Sooner after the wedding than originally planned, since honeymoons aren't taking place the same way?
WeddingPro Answer: During this time we would even encourage you to ask for reviews before the wedding has taken place. Right now, pros are working extra hard to provide the ultimate client experience for their couples. When asking for the review, make sure to request that they mention the "COVID" experience. This will help normalize the fact that COVID-19 weddings are happening stylishly and safely. Seeing reviews from other couples who worked with you during the pandemic will help couples that are currently planning feel more comfortable with your booking and moving forward. 
Question #5: Are clients opting for plated meals vs. buffets?
WeddingPro Answer: Many clients are shifting away from buffets to plated meals or having buffets where food is served by staff wearing PPE. This ensures minimal guest contact with the food. Couples are hungry and eager for ideas in this area, so let your creative juices flow in conjunction with local regulations. Have conversations with your couples about the pros and cons of either option. Remember that as the pro, you are the expert.
Question #6: Any ideas on how pros are displaying wedding cakes?
WeddingPro Answer: We've seen so many fun ideas when it comes to protecting the wedding cake. Some are surrounding cakes with VIP ropes to give them that extra-special feel. Others are putting out display cakes and serving guests individual slices of a real cake later on. Some are even creating small cakes for each table that guests can cut into. Again, the cake is another opportunity to flex those creative muscles and figure out the best solution for your area and couples!
Question #7: What are some creative ideas for ceremony seating?
WeddingPro Answer: One cozy example we've seen is from our friend Emily Clarke at Emily Clarke Events. She placed sofas and loveseats around the ceremony area to keep guests comfortable and distanced. This ensured that a seating area will only accommodate a certain number of people. Seating your guests with their households can also help with distancing. 
Question #8: How should we approach dancing at weddings?
WeddingPro Answer: Checking in on CDC and regional guidelines regularly will keep you informed and provide guidance. If your region allows dancing, try incorporating a larger dance floor so guests aren't all clustered together. Alternatively, have smaller dance floors around the venue where guests can dance with their table-mates. Our friend Annie Lee has incorporated the "bottle service" experience in cities where large dance floors aren't allowed. Alcohol is brought to the tables where guests are seated and dancing at. Check out her directory of current COVID-19 rules and regulations for events in cities around the world.
Question #9: What should pros be posting on social media right now?
WeddingPro Answer: Show examples of weddings you've done that are keeping your couples safe. This provides confidence for clients and establishes your credibility as an expert— they'll see that their weddings can be both stylish and safe. You can also celebrate couples' original dates and anniversaries with photos of the couple or elements you've created for their event. You'll keep couples inspired and motivated while continuously posting your work on social media. Check out the replay from our Social Media Dos and Don'ts During COVID-19 webinar.
Question #10: What are safety questions you recommend asking for a 2020 wedding?
WeddingPro Answer: Ask questions like: Are there any guests that may be immunocompromised? Are there any special requirements? How would you feel about having a shift wedding to have fewer people there at a time? You can even send your clients a questionnaire to send to their guests and confirm that they haven't experienced COVID-19 related symptoms. These will calm your couples' safety concerns right off the bat. Assure couples that you and your staff will all be in personal protective equipment.
If you weren't able to join us live for the webinar, or if you want to brush up on the content again, you can view the recording at any time.
Samantha & Levi
March 28,2020
Pequannock, NJ
Photo Credit: Micaela Grace