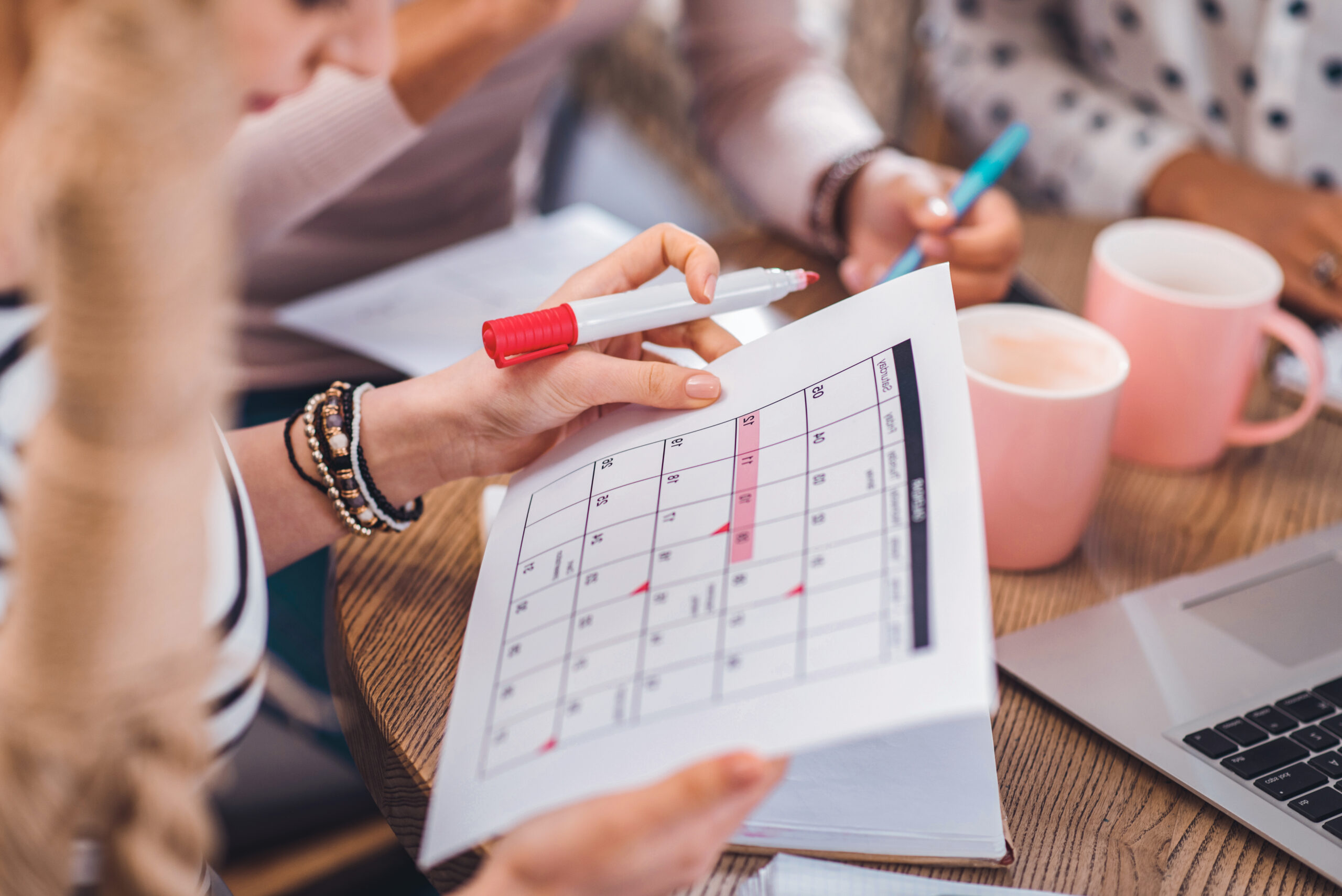 Wedding boom or not, sometimes you can't take on more clients
A lot of wedding business owners dream of the day their calendar is fully booked—because it takes a lot of hard work to get there. From building a brand that resonates with your ideal clients to creating a client experience that is memorable for them, everything you wake up and do every single day is in an effort to be "fully booked." And it's a moment to celebrate when you get there! 
But booking out your calendar can put you in a situation you maybe didn't anticipate: being in a spot where you still have wedding leads coming in but no capacity to book them. So today, let's talk through this growing pain and what you can think about doing if you find yourself needing to say no. Read on for a few options you can consider during the wedding boom and beyond.
Option 1: Call your calendar "full"
When you build your business in a service-based industry, it can be hard to think about turning away clients. Whether that's because you have a hard time saying no to a paying project or you feel bad about not helping a couple bring their wedding plans to life, there is a point where your business reaches its capacity—and that is the moment you can choose to call your calendar full or tip the scales when it comes to work-life balance. The decision is always yours to make, but it's important to know what your capacity is since going beyond it can affect your well-being and client experience.
 Pro-tip: Decide what your capacity is when you are doing your business planning for the year. You can land on the maximum number of weddings you can take after setting goals and reviewing your finances.
Option 2: Share a referral list 
If and when you find yourself approaching or at your capacity (during the wedding boom or not), we think the best thing you can do is decide to pay it forward by referring the lead to other pros in your area. You likely have professional friends that you can pass the inquiring couple along to, but you can also consider referring them to one of your competitors (especially if you know they are a great fit). This community-over-competition approach will help you provide the best service to the wedding lead (which hopefully will come back as good karma someday), can help you open a new referral source for your business as well by turning a competitor into a friend.
 Pro-tip: Have your referral list ready to share as a hidden page of your website or an easy-to-access email template so you don't have to retype your referrals every time.
Option 3: Consider growing your team
Some wedding pros don't just dream about booking out their calendar every year; some people dream about growing a team. If this is you, then approaching a full calendar is the perfect time to think about putting these wheels in motion—especially since it takes time to find the right candidates, complete interviews, hire and onboard them. But don't think that growing your team means you have to commit to full-time employees; you can also consider getting the help you need by hiring:
A virtual assistant to support you on the administrative side of your business

An assistant to work alongside you and with clients to reduce your workload

A full-time employee to take ownership of a number of weddings with their own clients
Pro-tip: Use these recruiting strategies to attract top talent and get advice about hiring employees from some of our WeddingPro Educators who have done it.
Option 4: Think about re-evaluating your prices
Even though getting a lot of business is a good thing, if you're booking every date in your calendar, it may be time to review your prices and see if they are still fair. Consider reviewing and revising your prices every wedding season, so they stay competitive and continue to meet the financial goals you've set for your business. Here are some pricing strategies to help get you started.
Don't forget to keep up with your marketing
Regardless of whether you call your calendar full and start referring leads to other pros or turn up an entirely new revenue stream, it is important to keep marketing your wedding business. Why? Because making sure your calendar continues to be booked with great couples requires it—marketing is all about momentum after all. 
Pro-tip: Advertising on The Knot and WeddingWire is a great marketing tactic to use when your calendar is booking out since it doesn't require a lot of your attention. 
Feeling good about your plan to handle things when your wedding business is fully booked but not so great about turning couples away? Read this piece to help you say no to clients next.
Please note: WeddingPro and the materials and information it contains are not intended to, and do not constitute, financial or tax advice and should not be used as such. You should always consult with your financial and tax advisors about your specific circumstances. This information contained herein is not necessarily exhaustive, complete, accurate or up to date and we undertake no responsibility to update. In addition, we do not take responsibility for information contained in any external links, over which we have no control.
Photo Credit: Dmytro Zinkevych // Shutterstock.com