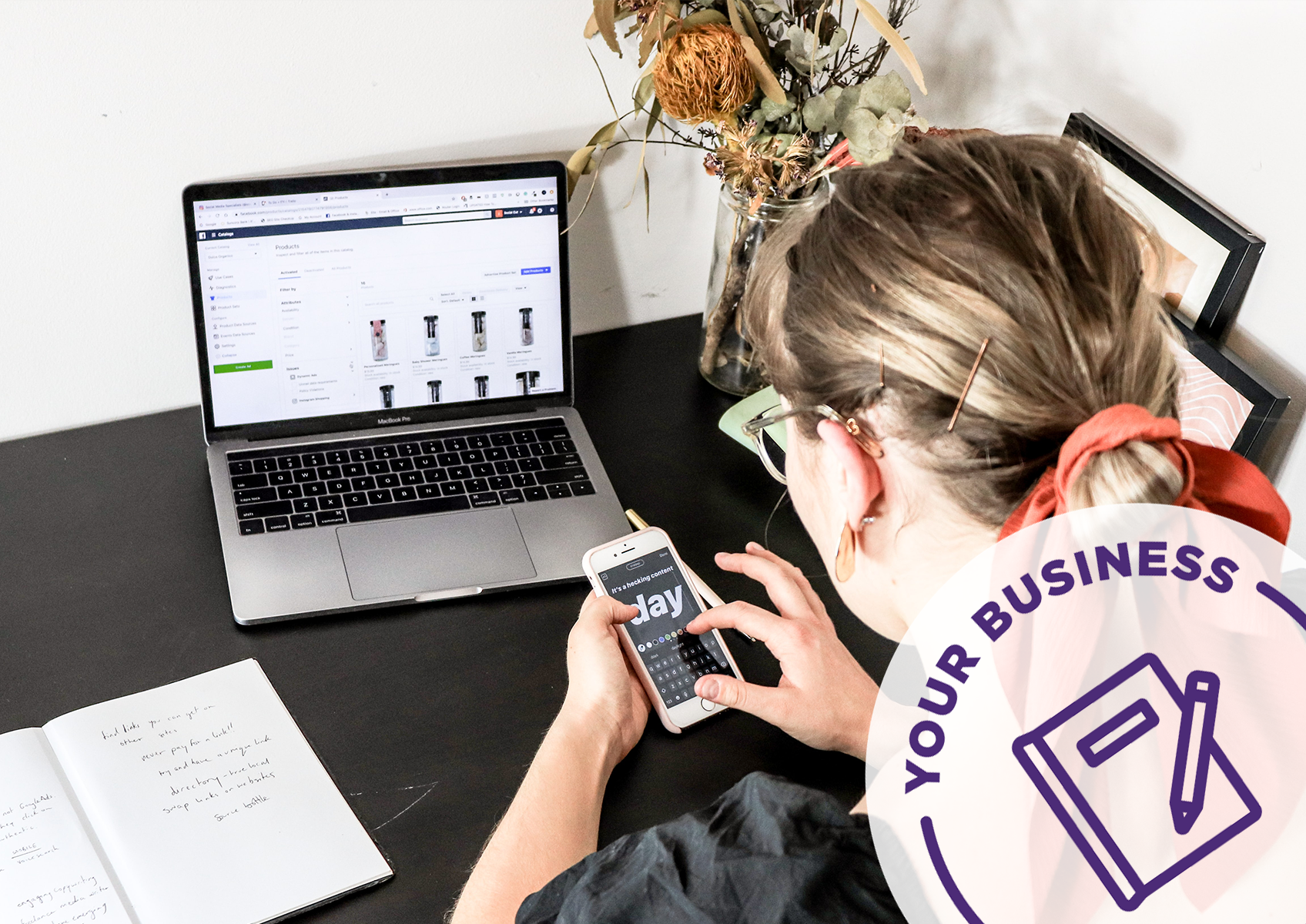 From phrases to avoid to messaging your clients and posting about your work, here's our guide to navigating your social media accounts during this time. 
DO: Continue posting to your social media accounts. 
Yes, these are stressful times but don't go dark on social. Going dark on social is the equivalent of closing your doors online. On the contrary, this is really the time to be extra communicative and engaged with your followers.
DON'T: Use sensational terms. 
Using phrases like "we're so devastated" "our industry is a sinking ship" and "it's just catastrophic" might feel right in certain moments but those are terms that can lower confidence in your business. Instead, focus on education and connection. Phrases like "we've got this" and "we're here to help you navigate" are far more constructive.
DO: Use this time to educate and inspire. 
Engagement season just ended (that time between Thanksgiving and Valentine's Day when most couples get engaged). That means that there are a ton of couples who are just in the very beginning stages of planning. So keep them in mind as you go to post on social. They're sitting at home planning their weddings; they want to see your work and they want to understand what it is that you can do for them.
DON'T: Message your offerings in a way that sounds like you're asking for folks to do you a favor. 
Many pros in the weddings and events community have added new offerings in the midst of Covid-19 — from new online print shops to hourly consulting and more. But rather than promoting it as a way to make money for your business (which, of course it is!), focus on why it's special, unique and valuable. In other words, sell your work and offerings, not your circumstances.
DO: Use social media to reach out to your network and couples. 
Social media is a great tool to use to check in with your couples and make sure they're doing okay. It's also a great place to connect with other businesses within your network. DM them and ask how they're doing. And beyond the one-on-ones, encourage one another out loud on social media by liking, commenting and re-sharing their posts! It'll only make your network and our industry stronger!
At The Knot and WeddingWire, we are echoing these sentiments and educating our couples on the importance of rescheduling. We understand that COVID-19 impacts the entire industry and we want you to feel prepared. Stay tuned for more education coming your way via @weddingpro.
About the author: Anja Winikka is the former editor of TheKnot.com and The Knot Magazines turned educator and contributing editor @WeddingPro. She's on a mission to help creatives, community leaders, and wedding businesses own their stories and tell the world about it (follow along via Instagram @anjawinikka).