6 Ways WeddingPro Will Help You Grow Your Business
By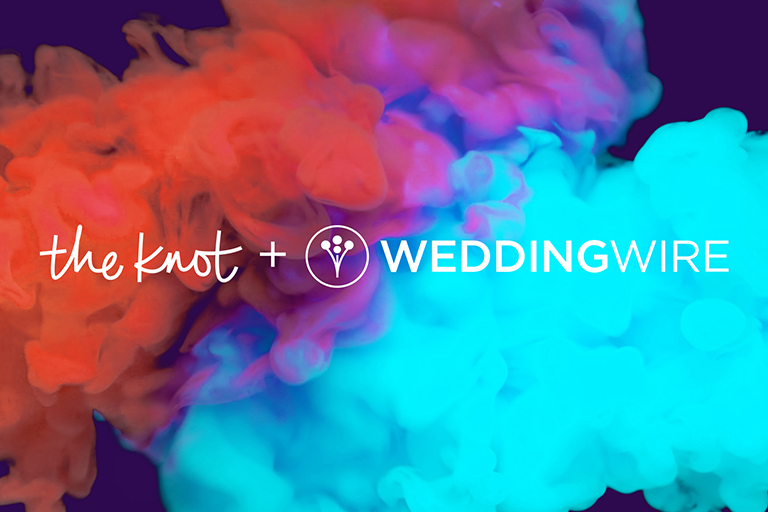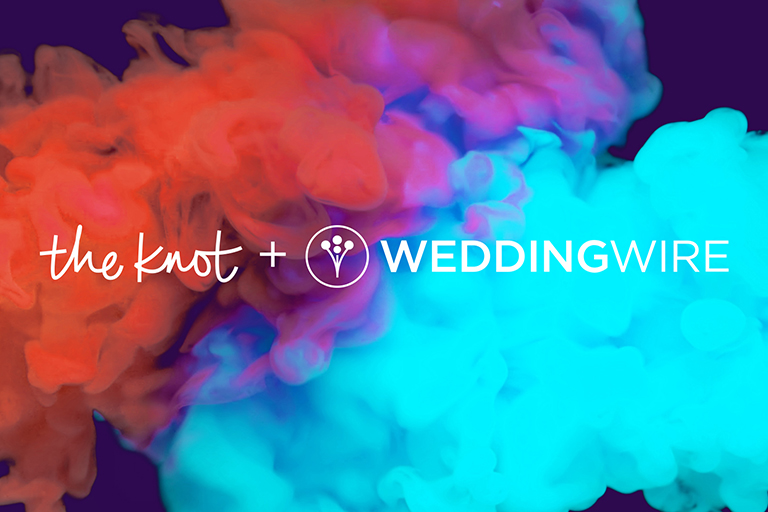 We're on a mission to help you build real relationships and see real results to take your business to the next level. That's why we are introducing you to WeddingPro, powered by The Knot and WeddingWire, a wedding marketplace and community of co-creators shaking up the industry. Say hello to WeddingPro (think everything you loved about The Knot Pro and WeddingWireEDU), coming together. You'll start to see The Knot Pro and WeddingWireEDU turn into WeddingPro (YAY!). Together we are reaching millions of couples and connecting the largest network of pros to help you book more weddings (again and again). 
With over 40 years of combined expertise, The Knot and WeddingWire have come together as one company to further our passion to elevate the industry by combining education, events and the two largest wedding marketplaces—giving you the opportunity to crush your goals! Our unique community helps every pro thrive by creating the relationships that help you grow. Meet WeddingPro and learn how to unlock your potential!


1. Make Great First Impressions
With high impact Storefronts across the two leading wedding brands, you'll get access to 13 million monthly visitors actively planning. Did you know that there is less than 1% overlap in leads submitted by couples between The Knot and WeddingWire? That means every couple can be within your reach.
What to do about it?
Be everywhere couples are planning across The Knot and WeddingWire, because recognition is crucial to the success of your business. 
2. Build Meaningful Connections
We send over 1 million relevant pro recommendations to couples every day. And let's face it– we know that quality AND quantity are key. That is why we are helping you make connections faster.
What to do about it?
Start connecting with couples across both The Knot and WeddingWire. Plus, update your Storefront information with as much detail as possible to be recommended to the most relevant couples.
3. Book More Weddings You Love
Upfront wedding details and tools like on-the-go messaging and pricing help you get on the same page with potential couples quickly and easily.
What to do about it?
Make sure to personalize your messages to couples and respond within 24 hours.
4. Create Relationships That Last 
We've collected 6 million pro reviews across both brands. Reviews will help you build trust and show how amazing you are! 
What to do about it?
Take each relationship further by requesting reviews on both The Knot and WeddingWire so that no matter where couples look, they can learn more about you. Plus, having new relevant content added through reviews will help boost your SEO!
5. Celebrate Our Community IRL
It's important to take a break in between booking all of those weddings and meet your next collaborator, mentor, or even a BPF (best pro friend). Building supportive relationships is so important within our pro community—it takes a village! 
What to do about it?
Be a part of the 10,000 local pro-to-pro connections made at events each year. Check out our local events calendar and join us at one of our upcoming educational or networking events. (Re)introduce yourself on Instagram to the newly expanded pro community with #helloweddingpro and tag @WeddingPro!
6. We've got your back with FAQs: 
Which site should I collect reviews on – The Knot or WeddingWire?
Regardless of where the lead came from we recommend requesting reviews on both The Knot and WeddingWire so that couples will learn more about you on both sites. Having new relevant content through reviews will help boost your SEO!
Who is my Account Strategist?
You actually have a team of dedicated Account Strategists ready to answer any questions and provide advice whenever you need it. We want to make sure to get you the quickest answers possible, so you can email support@weddingpro.com at any time. 
Do I have to follow the Content Guidelines? What happens if I don't?
The WeddingWire Content Guidelines help your business rank for relevant search terms and receive the most traffic to your Storefronts as possible.  We are working to expand our Content Team and roll out these guidelines on The Knot.com as well. The Content team will review and approve any changes made to your Storefront to ensure they meet our guidelines and help you rank. Following these guidelines when you add content to both sites will help you get a head start! 
Want to learn more about making connections and building relationships that elevate your business? Follow us on Instagram @WeddingPro to find out the latest education, inspiration and industry trends happening in our community.
Let's grow your business together!
Start advertising on The Knot and WeddingWire, the top two wedding planning platforms.