Boost Your Wedding Business with ChatGPT and Machine Learning Models
By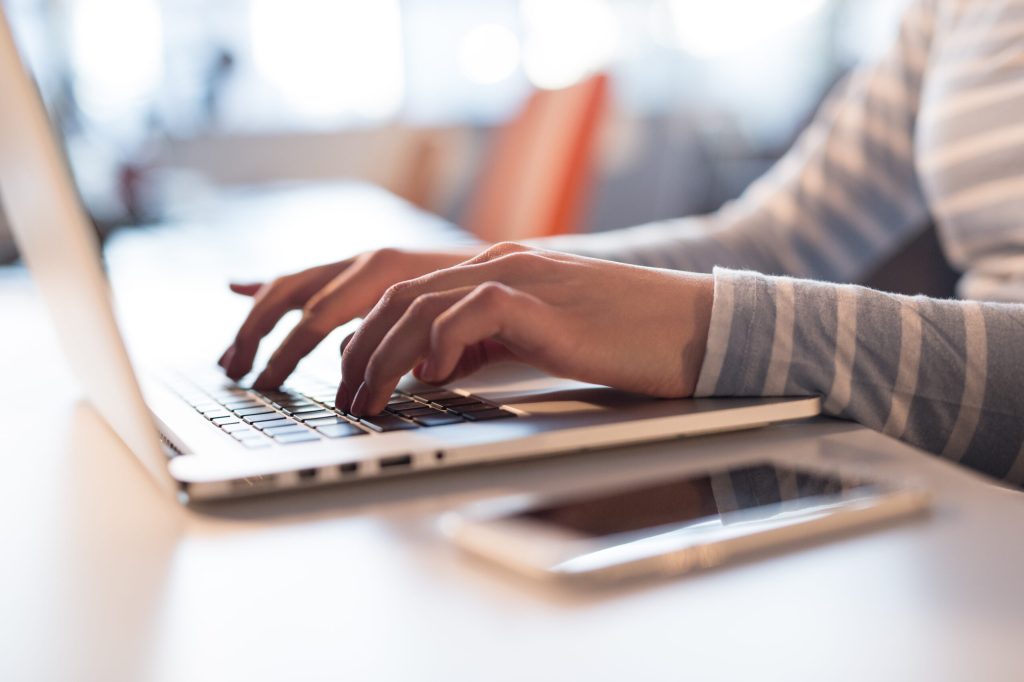 Written by Brand Strategist, Kaleigh Wiese
As a wedding pro, you might be cautious about adopting AI and Machine Learning in your business. Or, simply, you might just be overwhelmed with how to use AI in your small business. I'll be honest, as a brand strategist and business coach who helps people stand out, I was skeptical about AI and Machine Learning since I first heard rumors myself. However, after exploring the potential of ChatGPT upon its launch in November 2022, it's clear that these technologies are transforming the way we can raise the bar and leverage our marketing and administrative efforts to help us focus on what we love.
Keep reading below to delve into how ChatGPT can elevate your wedding business marketing and why it's crucial for industry professionals to embrace this cutting-edge technology in a way that helps them stand out and shine! Also, understand the concerns that make it a red flag for getting media attention. I want you to be equipped to discuss it knowledgeably. 
Why ChatGPT Matters for Your Wedding Business
Managing a wedding business involves juggling numerous tasks like administration, growth, and standing out in a competitive market. All time-consuming tasks take away time doing what we actually love! By leveraging tools like ChatGPT (generative pre-trained models), you can save time, achieve clarity, and differentiate your brand, ultimately providing a unique experience for your clients.
ChatGPT: A Powerful Learning Model
Created by OpenAI, ChatGPT is essentially an AI language model chatbot that allows you to interact with its extensive database conversationally. It's akin to having an intern or assistant to help with information gathering, research, and writing tasks, all to enhance your wedding business offerings. Note: The ChatGPT3.5 "model/computer" was trained up to Fall 2021, so there is no knowledge and information, events or developments that have occurred since then in its availability.
Benefits of ChatGPT for Your Wedding Business and Ways You Can Use It Today
Content Creation: ChatGPT can generate captivating and conversational content such as blog post drafts, social media captions, TikTok + Reel scripts, outline content and sales copy, allowing you to focus on crafting memorable wedding experiences to showcase.
Copy Proofing, Analyzing & Editing: You can use the tool to copy/paste in existing copy to analyze, summarize and also proofread and spell check on your behalf. 
Brainstorming: Use the tool to brainstorm ideas, draft long-format pieces of copy to use as a framework, and then customize to your brand alignment.
Email Management: Simplify your client communication by creating personalized email templates, client process drips and general responses to address their needs effectively and improve your perceived value.
Research and Insights: ChatGPT can analyze data to identify trends, patterns, and valuable information, enabling you to refine your wedding business strategy.
Language Translation: Expand your reach by translating your marketing materials and business communications, catering to a diverse clientele.
Chatbot: Incorporate your own chatbot to answer common questions about your offerings and process. 
How ChatGPT Works
As an AI language model, it not only has access to vast information but also understands context, which helps replicate speech patterns, and writing styles and access encyclopedic knowledge. What it can't do is improvise, so take the bones and then build from them. 
Pricing and Availability
ChatGPT currently offers a free version and a $20/month subscription plan for increased access and the newest features. As the technology evolves, it's expected to become a monetized service that many believe will be worth the investment as an ongoing tool that supports the needs of themselves and their teams. 
Concerns to Be Aware Of
Tools like ChatGPT have gotten a lot of media attention and negative buzz with fear from people that this will replace jobs. For those who want to use a tool like this to be basic or simply a little lazy, it will make them blend in instead of stand out. For those business owners who use the tool to set a higher baseline and improvise, it will be a huge time saver and a way to stand out. Also, from a societal standpoint, there are many concerns around students cheating on tests, misinformation since it was human taught with bias and can't fact check, and copy being curated that is not copyrightable – All legit concerns, however, it is the early years, and we will all have to determine how we can use this as a tool to save us time and leverage what we do best. It will allow students to cut research time in half, and as it gets more intelligent, we will need to continue to challenge ourselves in creative copy to help ourselves stand out. 
Brand Voice 
When communicating with ChatGPT, it is very important that you use very descriptive words to describe who you are. Since you talk to it like an intern, essentially when giving prompts, be sure to be conversational. Take some time before you use the tool to write down the things that make you stand out so it can generate copy that is not vanilla but is reflective of you. Examples:
Hi! I would love to help write a blog post about wedding gown shopping tips I can share with my clients. The perspective should be from a wedding gown shop in Seattle that specializes in high-touch service, has non-traditional styles and fits, and is for the more laid-back client. Our brand tone is laid-back as well but professional. Can you make the blog at least 1000 words for SEO? 
Embracing AI in Your Wedding Business
AI and Machine Learning, as demonstrated by ChatGPT, are revolutionizing the wedding industry. By embracing this technology, you can elevate your wedding business marketing, save time, and focus on what matters most: creating unforgettable experiences for your clients.
Using these new AI tools take a little bit of practice, so I have put together a free PDF: 50 ChatpGPT Prompts for Wedding Pros to use to yield the best results in your queries! Anything from copywriting, marketing, research and more! 
Also note, ChatGPT is my preferred machine learning tool, but some of the popular ones include Google Bard, Siri, Alexa, Bing and Bixby – and more!  However, each of these models has its own strengths and limitations, and the best choice of model depends on the specific use case and application. There are also a lot of developments in visual AI tools. So keep an eye out for more AI-focused content here at WeddingPro.Kaleigh Wiese is an action-oriented problem solver, creator, coach, entrepreneur, and educator. She has worked her entire career enriching business owners' lives by helping them find their unique business and brand voice. Her focus remains on small businesses, providing resources and services to help them thrive and share their company's uniqueness through every touchpoint of their brand. She is also a long-time event business owner, founding Méldeen in 2008, an event and business branding company focused on incredibly personal visuals that reflect the soul of the humans behind them. Her approach is intuitive and intentional, bringing psychology-driven graphic design theory to every project. Her career passion, however, is her membership community, Brand Magic Society, where she walks alongside event professionals weekly to help them scale and meet their goals personally and professionally.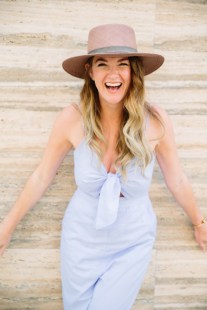 Through her work, she has been featured in The Huffington Post, The New York Times, Entrepreneur, Fortune, Martha Stewart Weddings, Grace Ormonde, and has shared trends at Wedding Pro Workshops, Wedding MBA, CaterSource, WIPA, ILEA, and other niche creative workshops across the world. When she's not on the go, you can find her at home in Austin, Texas, experimenting in the kitchen, streaming a book on Audible, or boating with her husband, Michael, and their two rescue pups, Charlie and Jack.
Let's grow your business together!
Start advertising on The Knot and WeddingWire, the top two wedding planning platforms.