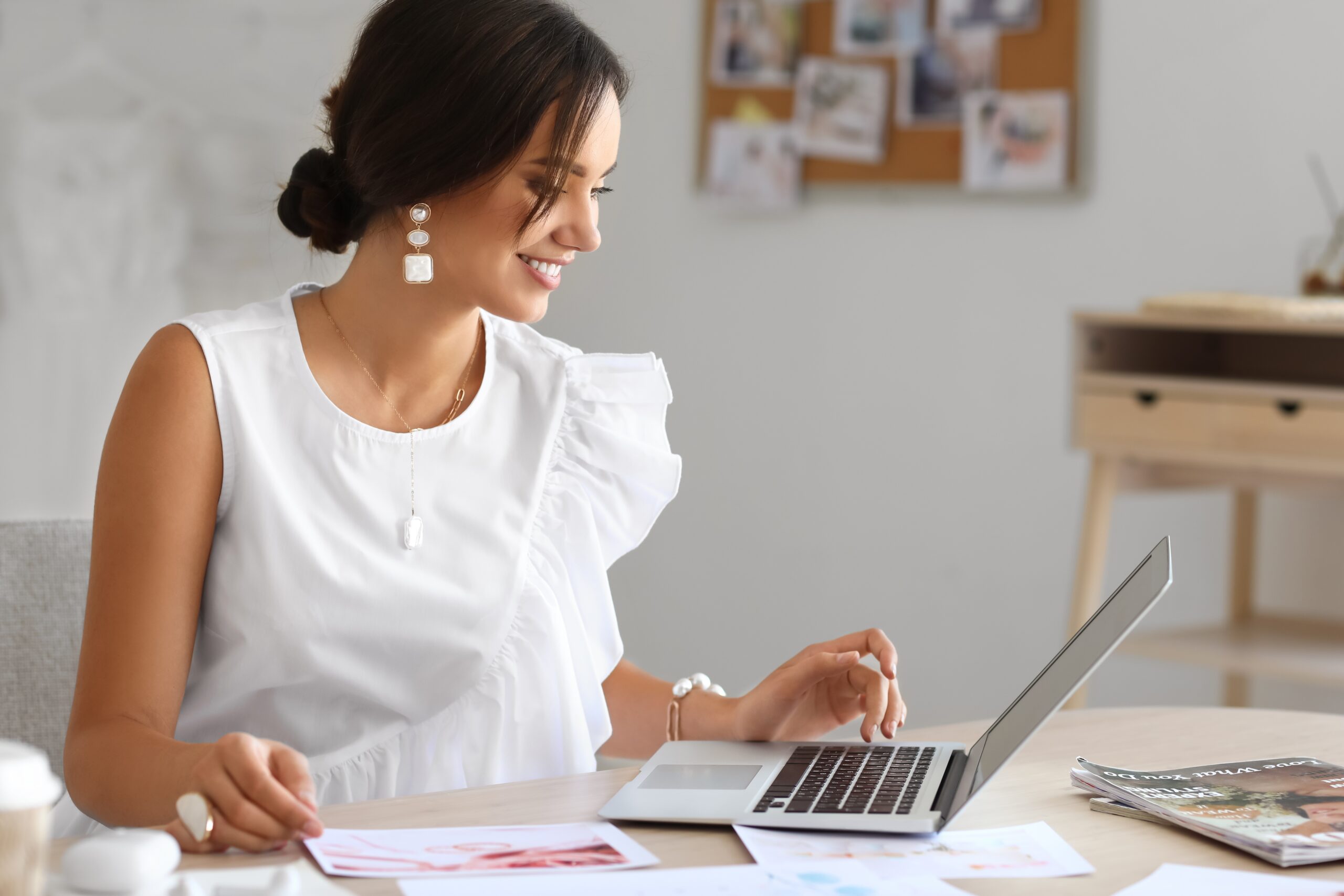 You can't have a conversation about digital marketing without talking about search engine optimization (SEO). Pros are increasingly searching the internet for the best SEO tips they can find (and make sense of) as they try to do a better job with it. Lucky for you, we have SEO consultant for wedding pros and WeddingPro Educator Sara Dunn of Sara Does SEO here with us today! From helping you understand how to rank on Google to the importance of off-page SEO, Sara is sharing the tips you need to level up your digital marketing strategy while also answering your burning SEO questions.
If you haven't read our piece "What is SEO and Where to Start," pause what you're doing, open that article in another tab and read it first to ensure your SEO knowledge has a great foundation. 
What is the importance of being on page one on Google?
Page one on Google (or any search engine) is the place where the majority of users will find and click through to a website. So, that means the websites that land there will get maximum visibility. 
Sara's SEO tips: "You're right where couples search for your services or wedding advice. Get your site to show up high on search engines can bring consistent traffic for years. And the more traffic you get, the more Google will point to your website as one that other users can trust, making your place in one of the top stops much more secure." 
But, don't fret too much if your pages don't make it to page one.
Sara's SEO tips: "After reviewing SEO results for years, I consistently see wedding pros getting clicks, even if they're on page two or page three."
Engaged couples want to consider many options, so they're likely to scroll down the results and click on a lot of businesses. So, you have to do the work to get to the first few pages to get more exposure to potential clients.
Pro-tip: What does that work include? Things like optimizing your website (copy, images and completing all SEO settings), having a blog strategy, writing high-quality content and working on your off-page SEO.
Should each page of my website focus on just one SEO keyword?
One of the things you might notice in our blog "What is SEO and Where to Start" is that some of the SEO settings on your website have limited space for entering SEO keywords (for example, the field where you optimize the URL for any given page.) But just because you have limited space or a limited number of characters doesn't mean you can only use one keyword per page. 
In fact, a good SEO strategy includes multiple keywords on any given page
Pro-tip: The character limit for page titles in your SEO setting is 60, including spaces, and the limit for page (or meta) descriptions is 120 with characters.
How can The Knot and WeddingWire help with your SEO and ranking on Google?
Sara's SEO tips: "So many business owners think SEO is only something you do on your website. But Google looks way beyond your website to understand your business. So, I don't want you to forget about off-page SEO: the activities you do to improve your presence and authority across the internet."
Here are a few things you can do to show search engines that you are a legitimate business with a good reputation online:
Get more

backlinks

to your website: You can do this through PR activities like getting published on blogs, writing guest blog posts for other websites, being included in vendor credits or being a guest on podcasts

Get more

online reviews

: Google scans your online ratings and reviews to understand if your business has a good reputation (which is something your listings on The Knot and WeddingWire help with)

Advertise on The Knot and WeddingWire

: The Knot and WeddingWire have a lot of SEO power because both platforms have been around for a long time, and there's an established credibility already built in. Advertising with these platforms shows search engines that your business has a presence beyond your own website
Pro-tip: When you're working on your off-page SEO, know that one of your goals is to create a link between your website and another that is trusted as a subject matter expert. 
Want to start making major moves with SEO? Start by getting your website in order with these tips from Alan Berg, and learn more about why blogging can really help your wedding business.