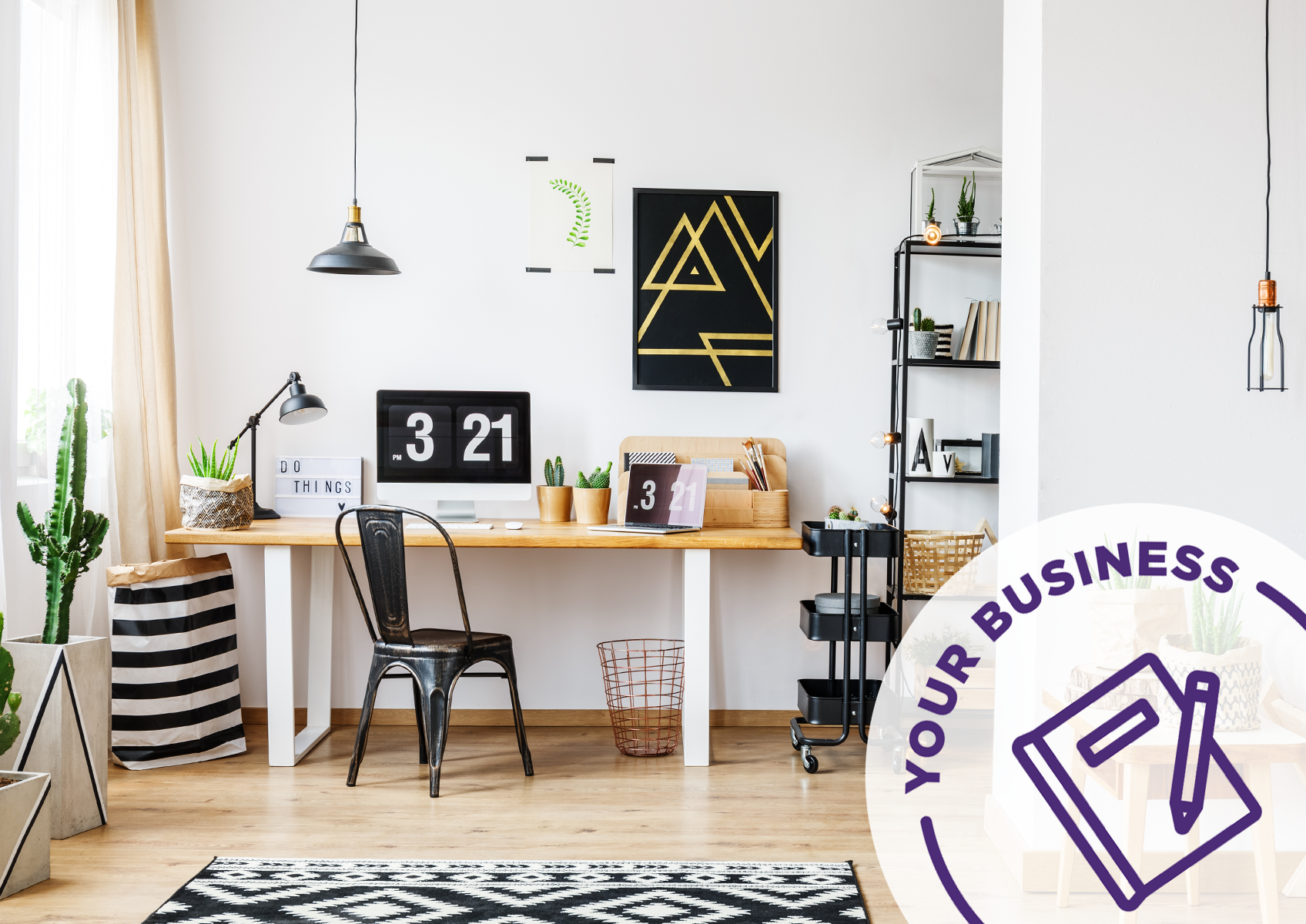 Whether you're grinding it out to build your business or looking for ways to take things to the next level,  your end goal is the same—gaining momentum. We turned to our friend Tayler Cusick Hollman of Talyrd Media and Designs to share her expertise for all things marketing! Here's everything you need to know to build momentum around your brand even during challenging times. 
There are lots of ways to build momentum when it comes to marketing your business. From networking events and referrals to advertising and creative content, you're probably used to having lots of options to choose from. But, as we have all been navigating our businesses through uncharted waters, those options might be limited and feeling like you are well equipped to market your business might be far from true. 
It's okay if productivity looks different for you right now. And, with the initial push to reposition your business behind you, you might be starting to look towards the future—asking yourself, "How do I make sure it's as successful as it can be?" So today, I wanted to chat through some of the ways that you can build marketing momentum right now, with resources you already have because, even when things get really hard, there are always ways to reformulate a plan that makes you feel confident about marketing your business again!
Build Your Marketing Foundation
When it comes to building momentum for your business, the first goal you have is getting people to visit your website. And, when it comes to getting people to click through, one of the most impactful things you can do is get your SEO (Search Engine Optimization) on lock—starting with building a list of geography based keywords for yourself. Here's how simple it is to start:
List out all of the places you provide services to your couples (cities, counties, regions, and/or states)

List out all of the services you provide

Create different combinations from the two lists you created— pairing a place with a service
Once you've built out a list with 10-20 potential keywords, you can use a free keyword tool to see what the search volume is for each (meaning, how many people search for that phrase on the internet). Find the keywords with the highest search volume and then start using those on your website and any listings you have in marketplaces.  
Pro-tip: The dedicated content team at The Knot and WeddingWire will help you optimize your Storefronts! 
Speaking of listings, the next thing you want to do to build your base is make sure that all of your listings are up to date and that the content you are including there is more strategic than just images from your favorite weddings. Here are a few things to consider:
Make sure that your description makes a strong first impression and communicates the who, what, when, where, and why for your business. You want potential clients to quickly understand what you can do for them and why you're the right person for the job

Update the images to make sure they are of what potential clients want to see! It's not just about sharing beautiful detail shots! The Knot and WeddingWire have tons of research and feedback from couples, so if you have questions about how you can be more strategic about this, be sure to get in touch with them

Be sure to reply to the reviews that get left on your listings. Good or bad, this is an opportunity to show your personality and your professionalism

Lastly, if someone is going to click through to your website from your listing, where are you sending them? If your homepage isn't a strong sales page for you, you might want to consider sending them to your services page instead (remember, they are interested enough in you to click through, so don't land them on a page with the same information that they just came from)
Connect Through Content
After you've set a base to help potential clients get to your website, your next goal is to connect with them. Because, when someone is thinking about hiring you, if you have made it easy for them to see your personality, professionalism, experience, and expertise, they are more likely to click "inquire." As you dive into creating content that does just that, it is important to first make sure that you are messaging everything in a way that will be well received. This is important to do because we are in the middle of a time when the public's perspective about weddings and wedding planning is actively shifting. So, when it comes to anything you are writing and sharing on behalf of your brand, consider:
That the way potential clients need to be messaged to differs from region to region right now. Public opinion is somewhat related to restrictions and regulations regarding COVID-19, so be sure to keep up to date with what is going on in your service areas

When it comes to marketing your business, aim for a tone that's clear, confident, elevated, experienced, inviting, and positive

In general, try to be honest but not brash, nurturing but not condescending, empathetic but not downtrodden 
Messaging is a fine line to walk and there is no official playbook, and the goal here is to come up with guidelines for yourself. If you're part of a larger company and need to ask someone else for these guidelines, your internal marketing or PR contact should be able to provide you with what you need. 
Once you've defined how you are going to approach your messaging, it's time to create content that helps you connect with couples! Whether that is on your blog in a longer format or on social media with a sort of micro blog approach, you want to make sure that you are demonstrating your professional experience, what it's like to work with you, why you are great at what you do, and how you can help. Here are some ideas to get you started:
Create a list of

timely

topics you can write social media captions or blog posts about. Think of the questions your potential and current clients are asking you in regards to COVID-19 and wedding planning. Additionally, you can write about the lessons you have learned through all of this

Use and share your client reviews like you've not in the past! In fact, you likely have just spent the last few months jumping through major hoops for your clients, why not ask them for a review now? 

Recap a past wedding by showing details and describing what made the day unique. Tell the couples story to connect with your followers on an even deeper level. 
Then, you want to create a distribution plan so as many people as possible see the content you are putting effort into! Having a plan to consistently distribute your content is important because only a small percentage of your audience will see what you share on any single platform. These are the channels you should likely include in your plan:
Instagram posts

Instagram stories

Instagram TV

Instagram live

Facebook posts

Facebook stories

Facebook live

Pinterest

Linkedin (great for if you have corporate clients too)

TikTok
Pick and choose the ones that connect you with potential clients and consistently share your content on them. If the platform allows you to use hashtags, be sure to use a mix of ones about the aesthetic and more logistical ones (like the venue or city the wedding took place at).
Pro-tip: Don't be afraid to reshare "old" blog posts in the future. You can build SEO momentum around your blog when you do this.
Make the ask
Even if you hate selling, actually making the ask is an important part of marketing your business. Because, if people don't understand what they are ultimately supposed to do (i.e. inquire) you are slowing the momentum that is supposed to end with an email in your inbox. Whether the inquiry is coming from your listing on The Knot, WeddingWire or directly on your website, you should be telling potential clients where and when they should be reaching out. And, because you never know exactly when that particular potential client is going to be ready to finally inquire, it is a good strategy to remind them on occasion. 
For example, right now you might be booking couples for events late this summer or early fall because of how your calendar shifted. But, how are people supposed to know that if you don't explicitly tell them? Get into the habit of using clear CTAs (or calls to action) in social media captions, on different pages or pop ups on your website, and at the ends of blog posts. 
What should they do after reading your blog or social media caption? 
What should they do after watching your story on Instagram?
What should they do after visiting the services page on your website? 
Make the path to inquiry clear and easy to follow so all of the effort that you put into nurturing these potential clients is more likely to pay off! Here are some examples of CTAs:
Let's chat

Get on my calendar

Read more

Learn more

See more

Click through the link in my bio

Check out my profile on The Knot/WeddingWire

See what people are saying
You can build marketing momentum for your business even if you have to do it all from home! Use these tips and tactics to be confident that even if things are going totally as planned, that are going as well as they can be!
To hear more from Tayler on Marketing Momentum, check out the replay of her most recent webinar!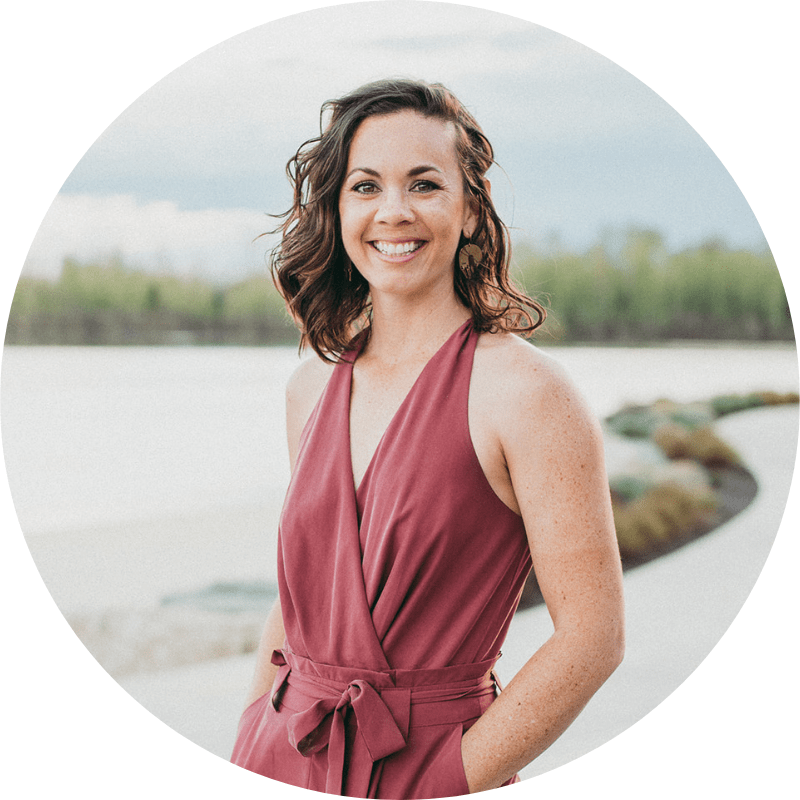 Tayler Cusick Hollman
Talyrd Media and Designs
Photo Credit: Photographee.eu/shutterstock.com