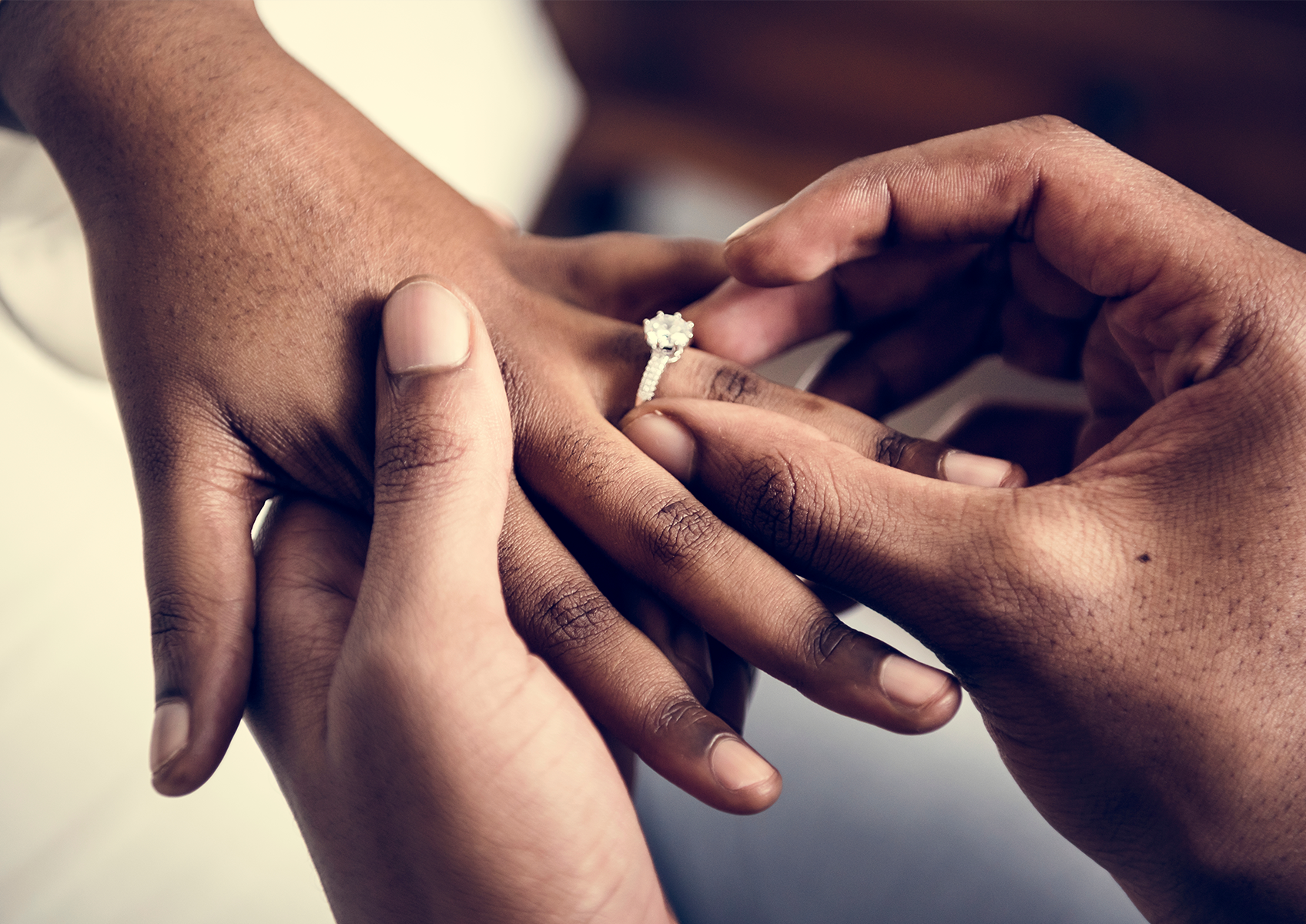 5 essentials to market your wedding business with during engagement season
The fall and winter months are an especially important time of year for you as a wedding pro since it is when a significant amount of your business for the next season is booked. And, because of this, what you do in preparation can (and will) significantly impact your numbers for next year. But, with so many ways to put your business in front of those newly engaged couples, it can be hard to figure out exactly what you are going to do. So today, we wanted to help you build your content marketing strategy by sharing ideas to get the wheels turning! Read on for five essential pieces of content you should create before engagement season and learn how each will help you market your business—and book clients.
A blog post that shows off your best work from the past year
You've got the best of your body of work on your Storefront(s), social media accounts, and portfolio page of your website but here's the thing—they are spread out across multiple channels and might not be updated with your most recent work. So, making it easy for newly engaged couples to see your absolute best work from the previous year (or two in this case) in a single blog post can become a powerful marketing tool you can get a lot of mileage out of. While we encourage you to get in the habit of blogging your best work on a regular basis, right now is a great time to round up all of your favorite images from recent weddings and showcase them in one (very scrollable) place.
Pro-tip: Be sure to include a CTA (call to action) and link to contact you at the end of this blog post so it is easy for couples to take the next step. And, don't be afraid to share it regularly on social media throughout engagement season!
Create Instagram Stories to show your personality
Whether you have a team or are a business of one, the people providing the services are a big part of the product you are selling. That's why people are curious to meet you and why your about page is likely one of the most visited on your website (Don't believe us? Check out your website metrics to see if it is). The thing is, while couples can get a strong sense of who you are from a well-written bio, there is nothing quite like being able to see you and your personality on video.  So, when it comes to updating your content marketing strategy for engagement season, recording videos to share on Instagram stories is a must. They don't have to be long (we know all of the introverts are cringing at the thought of going on camera) and they should focus on giving your potential clients a better look at your personality so they feel like they can get to know you a bit more before reaching out. You can share a story like this once and save it to a highlight or pop in on a regular basis to connect with your audience.
Pro-tip: Have you tried out the new meet the team feature on your WeddingWire Storefront yet? Not sure where to start? Learn more about the feature as well as how to write an about me and bio first.
Branded graphics to showcase your best reviews
We've talked a lot about ways you can market your business using client reviews and for good reason: you have easy access to them (and they don't require that you do the writing), they help potential clients understand the value of your services, and it costs no money to use them as a piece of marketing content. So, if you aren't already using your reviews to market your business, here is what we want you to do:
Visit your Storefront(s) to read your reviews and identify the best ones. Copy and paste them into a word document

Re-read your strongest reviews and bold the parts of them that are short, powerful, and to the point

Use your favorite graphic design tool to create branded graphics (meaning, put your logo or business name somewhere in the graphic) for each of the pull quotes. Do this in a size and format that you can share on Facebook, as an Instagram post, and Instagram story

Depending on how often you share on social media, share your review graphics 2-4 times a month. You can use the full quote from the couple as the caption
Create Reels or TikTok videos that give people a taste of your process
If you haven't started using TikTok or Instagram Reels, now is the time to get on that train because it is the one Millennials and Gen Z are on. The reason being, these are two marketing channels that can help you show people a bit about what it's like to work with you, your process or approach in a fun and entertaining way. You don't have to make creating these marketing videos the focus of your content strategy but we do think creating at least a few is a good use of your time.
Branded pins on Pinterest to #breaktheinternet
When it comes to creating content that will help you build your brand and your SEO, Pinterest is the platform to do just that! And, while you might already be sharing images from your portfolio on this popular inspiration engine, taking the time to create branded graphics to share is actually a better brand builder since your business name is somewhere on the image (making it harder for your work to become an uncredited image on the internet). Take the time to create a template in your favorite graphic design program that you can quickly and easily swap the photos in and then work them into the pins you are posting to your account.
Ready to dive into content creation? Here are a few holiday marketing strategies to consider as well.
Photo Credit: Rawpixel.com/shutterstock.com