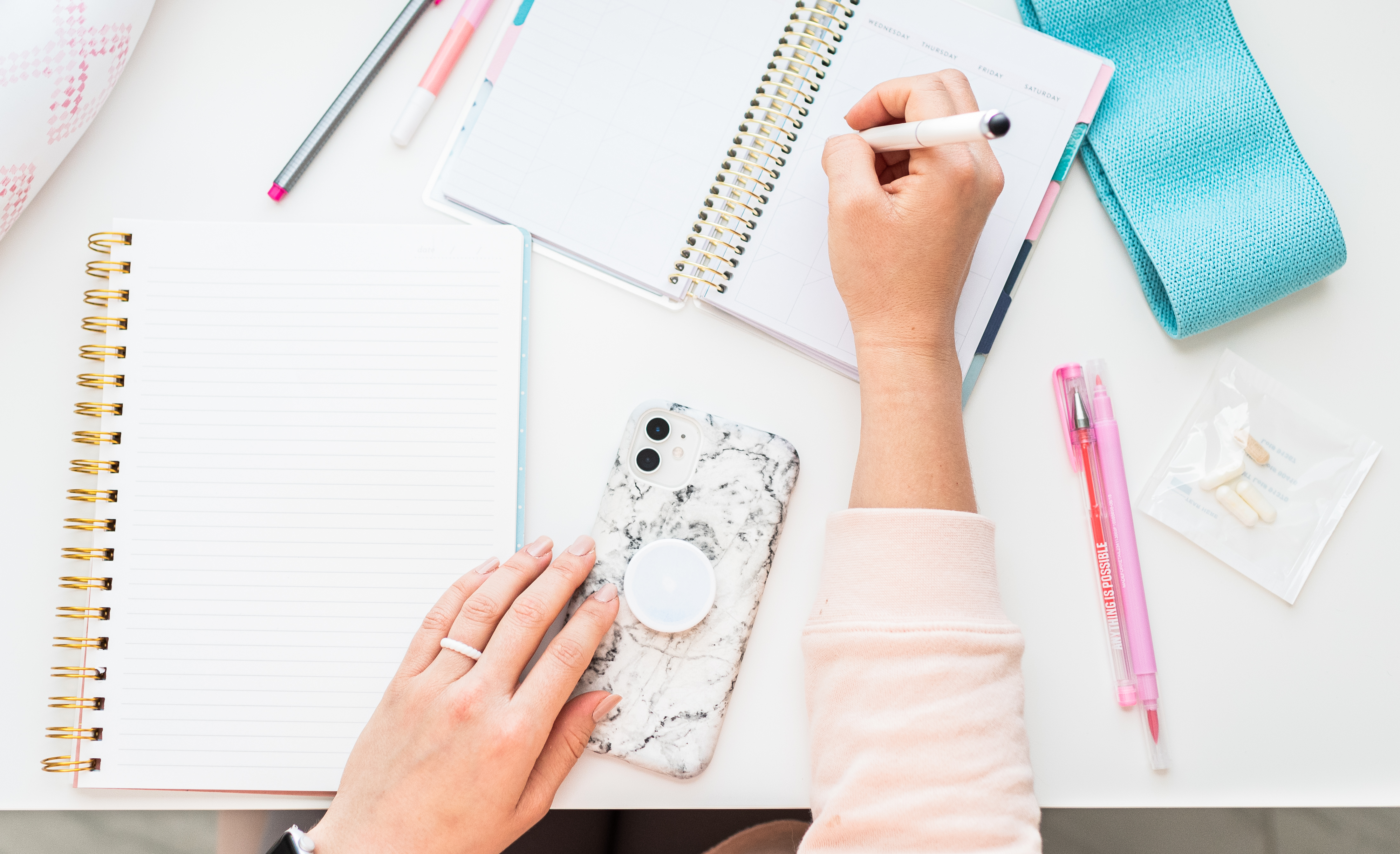 Tips to help you make the most of your
content marketing
When you think about everything you do to serve each of your clients at the highest level, it's likely all part of a well-thought-out plan. From how you walk them through your booking process to the ways you guide them through to their wedding day, you have outlines, processes, and notes galore about what exactly it is you are going to do and when. But, as much as you may be hyper-organized with every touch point of your client experience, you might still be throwing spaghetti against the wall when it comes to the time you spend marketing your business; specifically, when it comes to having a plan for creating content. 
So today, we wanted to help you make the most of your precious time so you can create a comprehensive content plan that will work for your wedding business. Read on to learn what a content strategy is, how to create one, and how to better understand the ways in which all the pieces of your content marketing work together to help you build your brand.
What is content strategy?
Different from your marketing plan, a content strategy is a plan to produce quality content that is engaging for your audience and supports one or more of your marketing goals. It includes an outline of what types of content you will produce (written, visual, video, or audio), how often you will publish (daily, weekly, monthly, quarterly, annually), what marketing channels you will publish on (your website, social media, YouTube, etc.) and for what purpose(educate, inspire, entertain, sell, etc.).  
How to create one
Learning how to create a content strategy isn't complicated, and lucky for us, WeddingPro Educator Andrea Eppolito is here to help us talk about the topic. And the first step is one we have talked about before: you should define exactly who you are creating content for by putting together an ideal client avatar. Knowing your ideal client avatar will guide the rest of the decisions you need to make. 
"Know who you are for and who you are not for. Only speak to those who matter." – Andrea
The next (and most important) step is to set goals for your content because this is your "why". Do you want potential clients to better understand your value? Do you need to communicate parts of your process? Do you want to position yourself as an expert in your market? Regardless of what your business goals are, write them down so you know what you are working towards.
Pro-tip: Goal setting is a must for every wedding pro and here are tips to help you set goals even when you are busy.
Once you've decided on your goals and audience, it's time to make the decisions that will impact how and where you are focusing your content marketing efforts—as Andrea puts it, it's time to decide the type of content you want people to read, watch, see, and hear. The key here is to be selective about what you are going to do because your time is a limited resource. So, you'll want to decide which of these tactics you want to include:
Read: Blog posts, Storefront descriptions, website copy, social captions, micro-blogs, and Twitter 
Watch: YouTube, Reels, TikTok, social media videos, webinars, or anything live
See: Your Storefronts/advertisements, Instagram, Pinterest, and Facebook
Hear: Podcasts, listening to videos and audiobooks
Pro Tip: Breaking down big pieces of content into smaller pieces is a great way to reach multiple audiences. For tips on how to do this, head over to Andrea Eppolito webinar to learn more.
Most wedding pros will pick anywhere from 1 to 5 content channels, but our advice is to resist trying to do something on every channel out there. In fact, it is better for you to go deep on just a few rather than skim the surface on many. So, as you decide on your list, think about where your ideal clients already are as well as what channels are best suited for the type of content and messages you want to put out there. 
Pro-tip: Build your "content buckets" around the topics that will help you solve your potential client's problems. For wedding pros, those buckets are commonly inspiration, education, and insight into your process.
Next, you'll want to get everything organized in a calendar. What pace are you planning to publish your content? What are the publishing deadlines you need to hit? Create a calendar and write down what you are going to do and when—you can even schedule tasks around content creation to keep yourself accountable and on deadline. Andrea uses Trello to plan and schedule out her content, but there are dozens of free tools available that will fit into any workflow.
This brings us to the last component of a content strategy—the distribution plan. And, according to Andrea, this is important because "content is only valuable if it is consumed! Once you create your content, you must distribute it across all platforms." So, your distribution plan is simply your process for sharing your content, in what form, and when. Here are tips to help you define and execute yours:
Pick the platforms you are going to share on (i.e. social media, LinkedIn, email newsletters, YouTube, Pinterest, etc.)
Post long-form content first (like blog posts), and then share shorter pieces of that content throughout the week to build more awareness around it

Using a scheduling platform (like Later or Buffer) to schedule your posts to all of your relevant platforms

Review the analytics and repost/reimagine your most popular content to keep building momentum
How your content is supposed to work together
While building a content strategy does require a bit of your brainpower, it is essential to make sure your efforts actually help you reach your goals. But, in addition to sharing tips to help you develop one for yourself, we thought it important to help you understand how everything you do on the content marketing front fits (and works) together. Here are some last bits of advice for you:
Your content is supposed to help potential clients get to know, like, and trust you, so everything you publish is helping to build your reputation 
It is a best practice to share your main marketing messages in different places (read: where your potential clients might be). This impacts the content you create since you need to package the message up differently for each marketing channel—you also need to time it right (think: booking season vs. wedding season). When you do, you can be confident that your content is meeting people where they are and giving them answers to their questions
"In the end, our job is not to simply "create content". We are artists! And as such it is our job to spark joy and change the lives of those who consume it by showing them a world they didn't know could exist." – Andrea
Need a few ideas to help create your strategy? Be sure to read this article with content ideas for engagement season next!
Photo Credit: Colorjoystock.com