How to Create a Strong Email Signature
By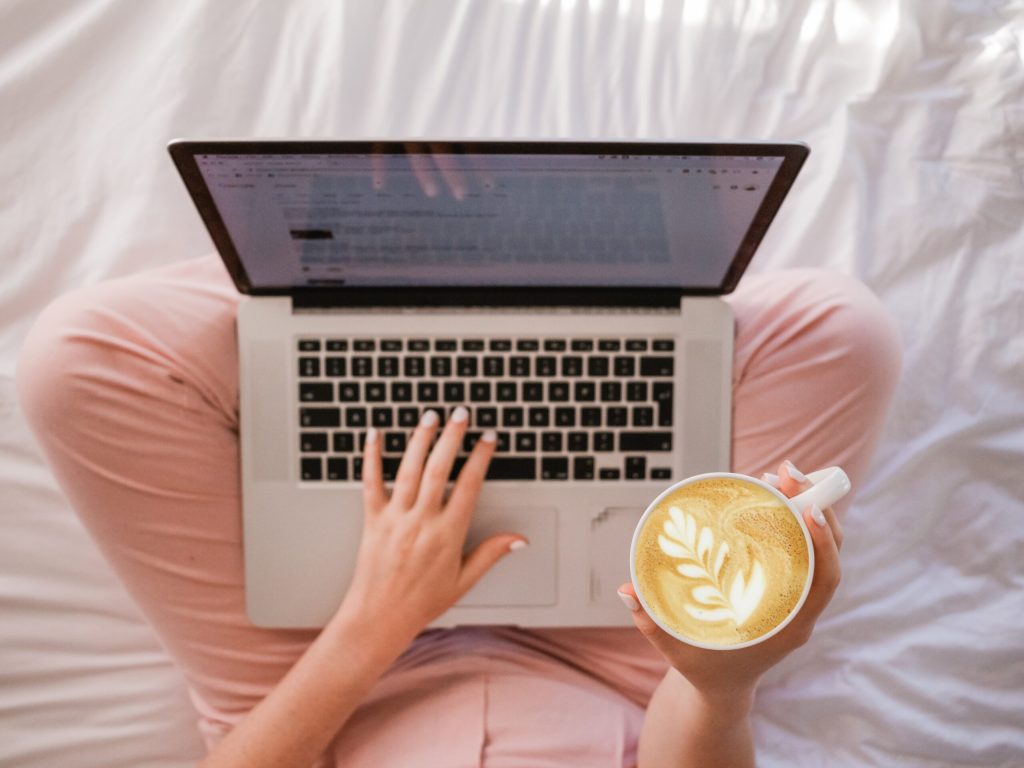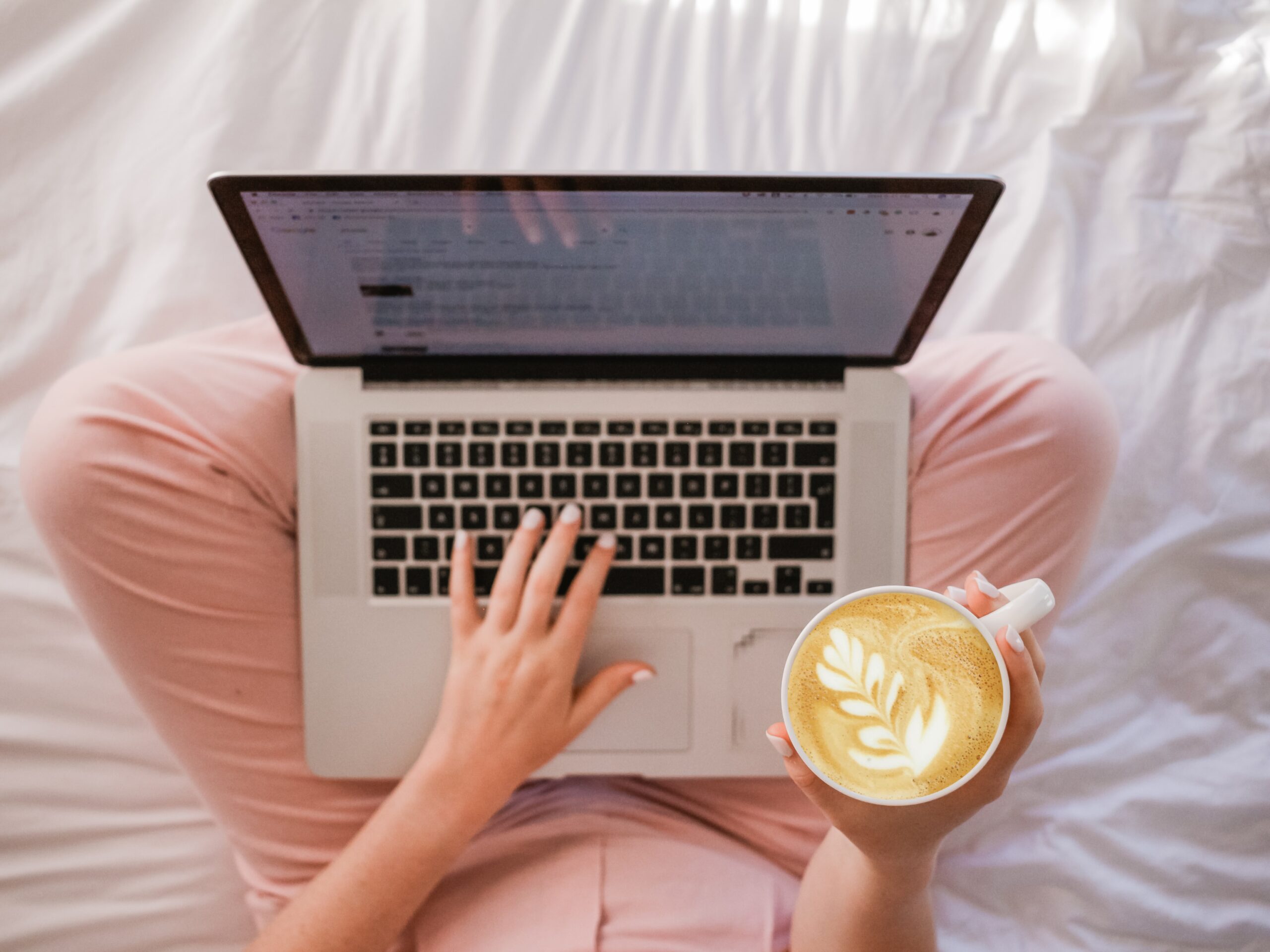 Email signature examples
and how to make sure it's on-brand
If we asked you which communication channel you use the most with your clients, what would it be? If we had to guess, we'd be pretty confident in choosing email as the answer because it's convenient, effective, and helps you juggle multiple clients at once. But, just because it's widely used doesn't mean it's used to its fullest extent—there are subtle ways to use your email signature as a branding, sales, and marketing opportunity. Today, then, we wanted to help you maximize this important communication channel and turn it into so much more. Read on to see some creative email signature examples and learn how to set them up. 
Why you should revisit your email signature
Your email signature is more than just a way to sign off at the end of an email; it's actually a way to communicate with the person you're emailing. Think about it, how many times have you referred back to an email to find a contact number or link? It's probably something you do on a regular basis when you are working with other pros—so you can bet it's something your clients and collaborators are doing as well. Your signature is a communication channel in and of itself (albeit small) and creates an opportunity to build your brand, share important information, and establish boundaries with the people around you. Long story short—if your signature only includes your name, you're missing out.
What you can include in an email signature
There are a lot of ways to customize yours and make sure your signature is doing more than signing off. From adding brand elements to contact information or links to your Storefronts, you can include the information you need to make sure that it is a value add on your list of marketing and branded assets—it can even help you establish or reinforce your boundaries.  Here is a list of details you can consider including: 
Your name and title

Logo or headshot

Business name

Website links or social handles

Contact phone number(s)

Office hours and upcoming out of office dates

Recognition (especially if you've won

Best of Weddings or Couple's Choice Awards

)

Links to your Storefronts

An inspirational quote

A tagline, niche statement or

core values

Call to action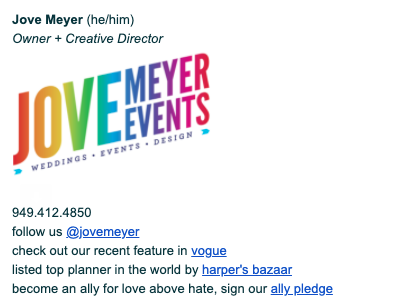 Pro-tip: Want to make your everyone on your team has a consistent signature? Add an email signature template to your brand guidelines.
Important do's and don'ts
Don't let the list you just read fool you—this is a place to practice restraint and intentionality. So, as you make decisions about how to create your own email signature template (or standards), here are some important things to be aware of: 
Don't use too many colors or fonts. This is a small piece of "real estate" that can quickly feel cluttered, so a minimalist approach is preferred  

Try to use web fonts as opposed to custom fonts. Using a custom font might be great for brand consistency, but it usually means you have to create a graphic for your text, and the sizing can make it hard to read on a mobile device 

In general, be aware of how it will appear on a mobile device. Logos that include text or graphics that include custom fonts may look great on your laptop and not so great on a phone

Don't make your signature too long or overstuff it with information. People should be able to quickly read what is there

Do a brand audit

to make sure signatures are consistent across your team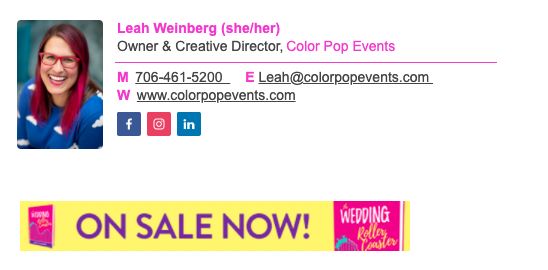 How to create a branded email signature in Gmail
It's easy to set up and customize your email signature in Gmail and we thought it would be great to walk you through the steps—and it can be done in just a few minutes!
Step 1: Log into Gmail and click on settings (it looks like a gear in the upper right-hand corner of your screen). Click "See all settings" and this will take you to the "General" settings tab.
Step 2: On the "General" settings tab, scroll down to the "Signature" section.
Step 3: In the text field you see, type in the information you want to include in your signature. Customize the fonts, colors, adjust the text size where needed, and add any images or links.
Step 4: When you're finished customizing your signature, scroll down to the bottom of the page and click "Save changes."

Pro-tip: The email signature that you set up in Gmail will be used when you send email via the Gmail app on your phone, but if you are using the general mail app on your iPhone, you can customize the signature by going to Settings > Mail > Signature.
Now that you're set up with a great email signature, be sure to set yourself up with great email templates. Click to get a welcome and client offboarding email template to customize and save time.
Photo Credit: Sincerely Media/Unsplash.com
Let's grow your business together!
Start advertising on The Knot and WeddingWire, the top two wedding planning platforms.