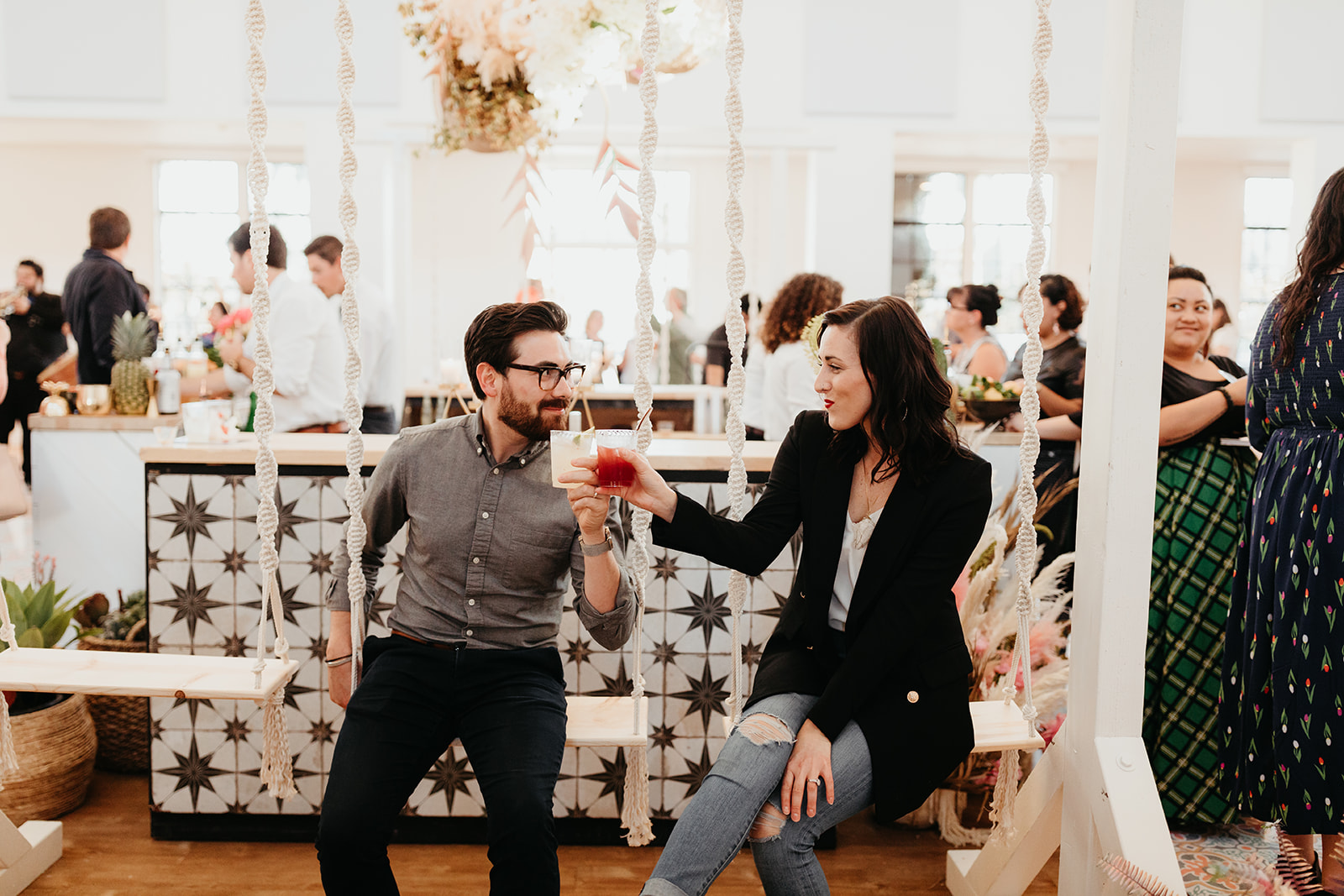 "I have a photo I love that I found online — can you re-create this for my wedding?" Sound familiar?
It's no secret that social media sites like Instagram and Pinterest are influential sources of inspiration for couples dreaming of their wedding days. According to our social media study, 62% of couples increase their social media activity after getting engaged.
We caught up with luxury and custom invitation designer Ceci Johnson, of Ceci New York on the topic. She's a total advocate for communicating with couples through photos found online and on social media. She figures that about 90% of her new clients arrive to their client meetings with a Pinterest board (or two). "It's where they start," she said, "It's all the tools they have at their fingertips." That said, she also has some really smart tactics to steer her couples to a custom, unique product — not a copycat version of what someone found online.
Think inspiration (not imitation).
Instead of seeing the boards as a problem to avoid, Ceci uses her couples' inspiration boards to get a top-line feel for their style and wedding. It's important to acknowledge how much time the client has put into researching and preparing the material she's showing you, and to start to understand what the client loves about each pin. Discuss the themes, colors and details that your client finds the most appealing to get to the root of what's inspiring the client. So in other words, use Pinterest as a starting point in your conversation with your client. And remember – no copy cats allowed. It's a disservice to your client (and your business ethics) to copy another vendor's work.
Come up with target words.
Ceci recommends asking the client to identify the top 5 things she loves about each Pinterest board- she calls these "target words." These 5 terms – whether they're adjectives or phrases – help her find what resonates with the client about the images, and dig a little deeper into the couple's vision for their wedding.
Make it your own.
After you've established what your couple is loving about their board, show them how you can offer your personal touch to their vision – and create a new design totally unique to their wedding. For Ceci, it's her due diligence to the client to make something even more incredible and original. "It's up to us, as the experts… To surprise them with something even better," she said. Let's face it–the wow-factor is guaranteed when you produce an original design totally customized for the client. They will get hooked on your unique take on their vision – and forget all about the board they were so obsessed with.
Photo by Alison D Photography