Holiday Marketing Strategies to Boost Your Bookings
By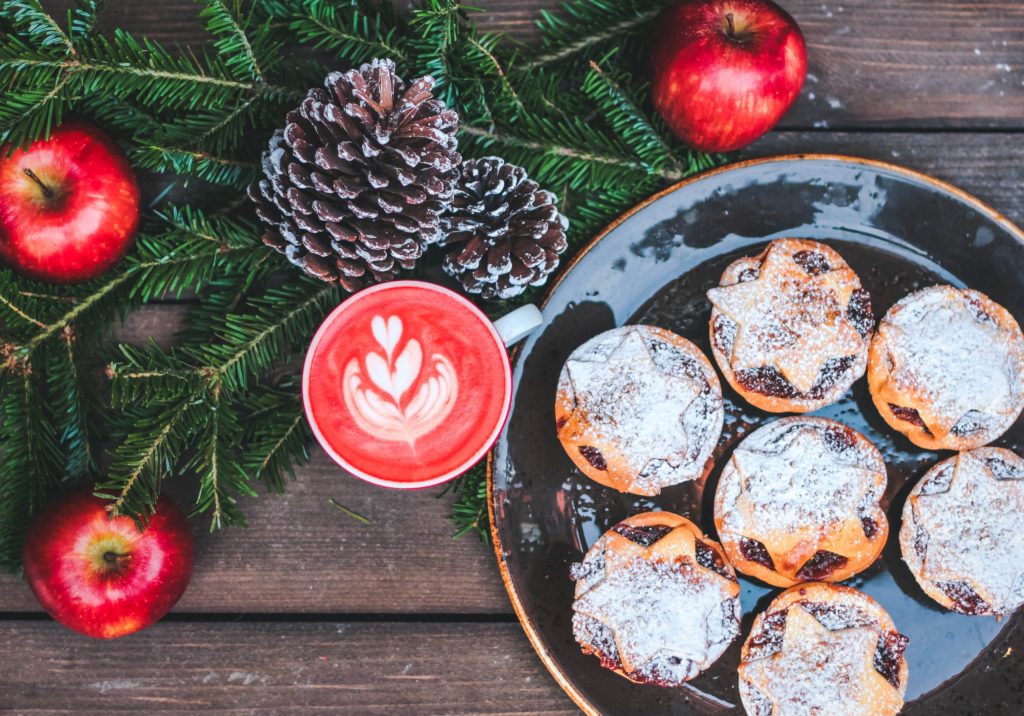 If there's one thing people love, it's a good holiday! The United States has a number of holidays throughout the year that mean time off and joyous celebrations. While they're an excellent time for consumers to kick back and relax, holidays provide a great opportunity for wedding professionals to get in on the excitement.
This holiday season has us thinking about capitalizing on holiday buzz – and how to leverage the goodwill of an upcoming holiday. Read on for smart marketing strategies to use and book more weddings with.
Reach out for reviews from past couples
Perhaps the best thing you can do this holiday season is reach out to each of your couples from this past year that have yet to write you a review. Why? For a few reasons. The first is that couples (your future business) are visiting The Knot and WeddingWire looking for recent reviews—so it is a good idea to try and freshen those up. The second reason is it is an additional touch point that can help you stay top of mind with your past couples during engagement season. Especially if they are recently married, any of their newly engaged friends are likely to ask them for referrals, so you want your reviews to reflect all of the great work you did in the past year.
Create holiday-themed images to use on your social networks
One of the easiest ways to promote your wedding business during a holiday is to create holiday-themed images, just like the one featured above! Ask your graphic designer to help if you have one (or know one) or use a free app like Canva to add your own text and logo to the image of your choice. Even a message as simple as "Happy Holidays" with your logo and a nice image will provide a personal touch and keep your business top of mind without much effort. Post these images on your social networks or add them as your profile and cover photos on Instagram, Facebook or Twitter. Once the holiday has passed, don't forget to change your photos back to your typical year-round photo—it is something to keep up with but is definitely worth the bit of effort.
Introduce holiday deals and promotions
Another great way to capitalize on the buzz around the holidays is by offering deals or running promotions. Most retail brands run sales during holiday weekends, so couples are probably already on the hunt for a good deal. If you are approaching a holiday and still don't have an event, run a promotion that offers a special package or additional services for a wedding on that holiday. Or, if your business serves consumers beyond weddings (florists, makeup artists, photographers), consider offering a discount to get more people in the door on a day where they might otherwise be busy.
Pro-tip: There are still ways to sweeten the deal, even if you don't want to discount your pricing. Read this piece about negotiating your prices to get tips about how to add value without decreasing your rates. 
Run a social media contest
If holidays are typically already popular dates for your calendar, you can run a social media contest in lieu of offering a discount or special deal. Run a sweepstakes, photo, or video contest and award the winner with services on the upcoming holiday. Facebook is often the preferred social network for running contests, but you can use your favorite social network to promote the contest and accept responses so that the effort required is minimal.
Incorporate charitable components
Certain holidays like Memorial Day, Thanksgiving, and Christmas are popular holidays to give back to the community. Think about any local or national charities you know that are associated with those holidays or could benefit from some extra assistance and incorporate them into your promotions or contests. You can donate a portion of profits made during the holiday, or even make a donation on behalf of whoever wins your contest. No matter how you decide to promote your business around the holiday, incorporating a charitable component is sure to boost engagement!
Nurture your professional network
In addition to advertising with The Knot and WeddingWire, having a strong professional network can do wonders for your business. Because, not only can your network refer you business, your network can also help reinforce your reputation. So be sure to touch base with all of the pros you love working with and network with intention in order to grow your list of contacts. The result? You'll have a diverse network of wedding industry contacts who you can refer business to, lean on for advice, and build your community with.
Working on your holiday marketing plan and want to make sure all your bases are covered? Incorporate these promotion and marketing ideas and consider it done!
Photo Credit: Toa Heftiba / Shutterstock.com
Let's grow your business together!
Start advertising on The Knot and WeddingWire, the top two wedding planning platforms.