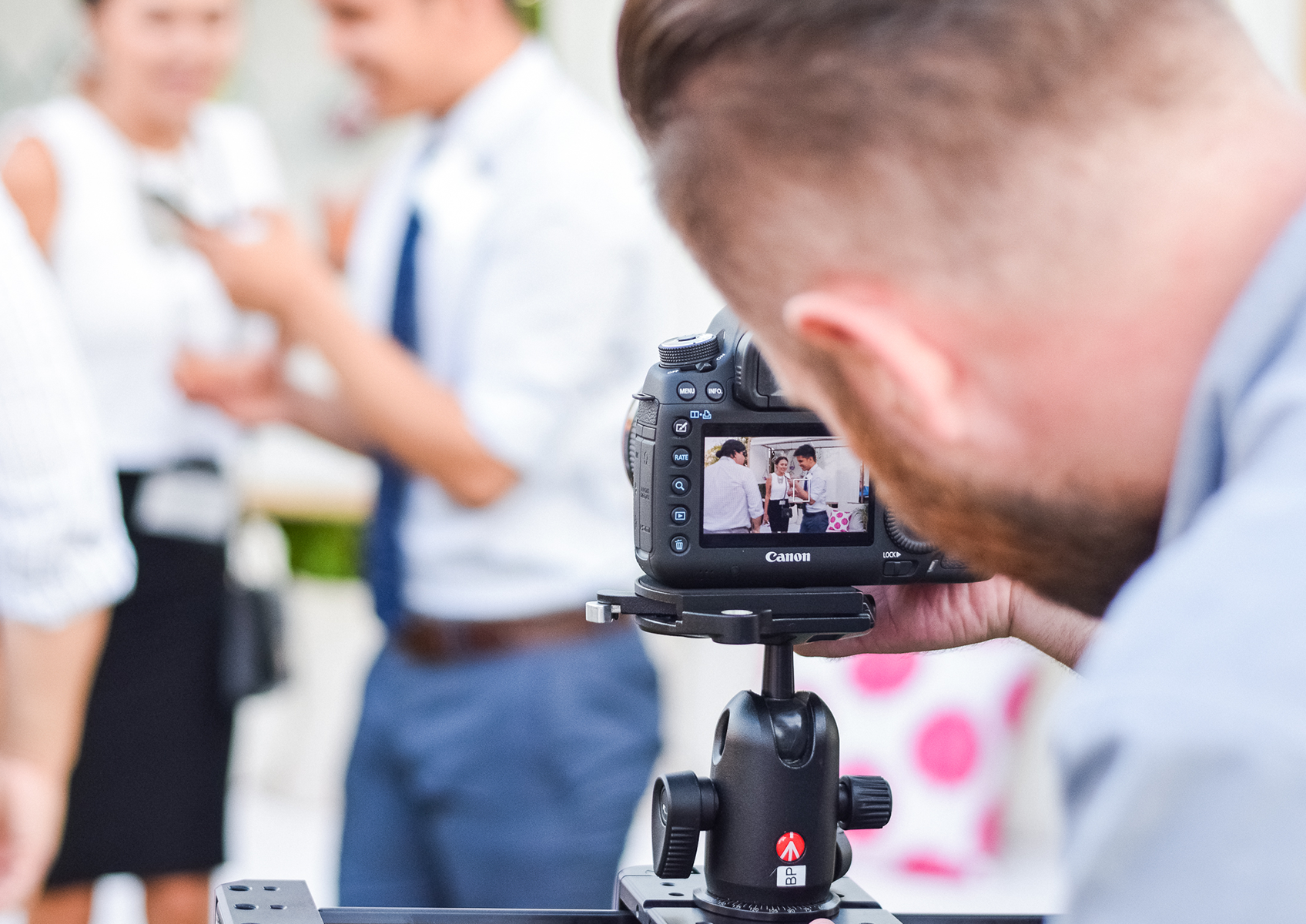 Marketing tips for photographers
The path to becoming a successful wedding photographer is different for everyone. Some people start their businesses as a side hustle and take a slowly-but-surely approach. Others dive head first into the deep end of the wedding industry pool and go full-time because it's the motivation they need. Regardless of the path you picked, they always intersect at the same point—the point where you wonder how to book more wedding clients. Because, whether you want to keep your photography business boutique or build out a team of associate shooters, booking more clients at the pace you need to reach your goals helps you set your direction. So today, we wanted to share some of our most effective marketing tips for photographers in order to help you fill your calendar season after season. Grab a notepad and read on for marketing, branding, and sales advice that will help you book more weddings. 
Decide if it makes sense to show your pricing*
Deciding whether or not to put pricing on your website–or include a pricing section on your Storefront–is a personal one. Luckily, there is no right or wrong answer; it really depends on if it makes sense for your business strategy. 
But, in an effort to help you have all the information you need to make a choice, here is something to consider. We asked engaged couples (in our annual Real Weddings Survey) whether or not it was important for them to see pricing before making the decision to inquire and 78% of couples answered, "Yes." Now, we understand that you may have listed your pricing because you want the opportunity to have a conversation or sell potential clients as opposed to possibly turning them away. But, with such an overwhelming majority of couples telling us it is important to their decision-making process, it may be worth having the conversation with your financial advisor or business partner. 
Pro-tip: Be sure to price your services to include the value you provide and not just on your time and deliverables.
Having a unique point of view helps you book more wedding clients
The wedding industry is full of very talented pros and one of the keys to booking more wedding clients is being able to help potential clients understand how you are different. And, as a wedding photographer, you are uniquely positioned with the tools to do just that. Because, even though a lot of wedding pros struggle to create branded content or a very consistent visual brand, you have the skills and resources to do it easily. So, your challenge is to complement your visual brand with a strong voice that communicates your unique point of view, approach and process. This might push you outside of your comfort zone since we're telling you to work in another medium, but you have to do more than curate a beautiful portfolio to draw potential wedding clients in.
To-do: Block 30 minutes on your calendar and write down the reasons you are different. This can be about why you got into wedding photography, the intangibles your couples get, your process, etc. The goal is to confidently and clearly be able to communicate why and how you are different from others.
Speak directly to the couples you want to book
In addition to building a brand that stands on its own two feet (and out from the crowd), you need to make sure you are speaking to your couples and not at them. So, one of our best marketing tips for booking more wedding clients is to review your website copy because one of the mistakes we see wedding pros make is writing in a way that is too focused on them and not the couple. 
Wondering if you are making this mistake? 
The easiest way to figure out if your copy is written from the wrong perspective is to read it and see if most of your copy says "me," "we," "I," or "you." If what you read is mostly the first three, you have room for improvement. Here is how you can book more wedding clients with revised copy:
Identify where it makes sense to revise your copy from "me" to "you"

Write copy that directly speaks to what your potential clients are looking for in a wedding photographer (both the actual service and the benefit of the services)

Write copy that also addresses their concerns or what might be holding them back from inquiring

Be sure to write about your services in a way that focuses on the value (so you reinforce the fact that your price is worth it)
Pro-tip: Another way to speak directly to your couples is within the sales process. Learn how to close a sale based on a lead's personality in order to connect with them even more.
Partner with other wedding pros
If you've been in the wedding industry for at least a season, you likely know about the power of partnership. After all, it takes a village to plan and produce a wedding! So, when you are considering ways to book your calendar for the year, it's a great idea to take a community-over-competition approach with pros in your wedding market. Not only can they introduce you to other pros (who can then introduce you to other pros), but they can also refer you to clients they can't book who could be a great fit for you. Relying on your network is one of the major keys to lasting success in the wedding industry, and your village can help you build your business in more ways than one.
Work to get on preferred vendor lists 
Similar to how you can lean on your network for referrals, preferred vendor lists are a great way to get additional exposure. But (and this is a big but), you have to earn a spot on any preferred vendor list—which means you have to put in the time and effort to earn the list creator's trust. That being said, when you do find yourself on a preferred vendor list, it can be a great way to quickly become trusted by couples since you already have someone's vote of confidence.
Think about using local marketing tactics
Each of the couples you get to work with is local to someplace, and regardless of whether they are planning their wedding in your local market or everyone is traveling for a destination wedding, advertising on The Knot and WeddingWire helps you more easily connect with the people who are looking for you. That's because your Storefront can show up in searches for multiple locations (depending on how you set them up), which means a couple who lives clear across the country can find you if you serve the market they are looking to get married in. Haven't started advertising with us yet? Learn more about how The Knot and WeddingWire can help you get found by more couples. 
Pro-tip: Dive deeper into the topic of local marketing here!
Don't forget to stay top of mind
If we had to call out the biggest mistakes we see wedding pros make that definitely don't help them book more wedding clients, it would be off-boarding couples and then fading away from there. And the reason it's such a mistake to not stay top of mind is that your past couples are one of the best sources of word-of-mouth referrals. So make sure you're keeping in touch during the holidays and celebrating their anniversaries as a way to build genuine (and fruitful) relationships with your past clients.
Revisit (or create) your marketing strategy
Which brings us to our last marketing tip—revisiting or finally creating a marketing strategy for your photography business. Don't get scared by this one, a marketing strategy is really just a document that says, "This is what I want to do in order to put my business in front of more people, when I am going to do it, and why." And, while every wedding photographer's marketing strategy is going to be unique to their goals, there are four foundational tactics that are helpful to explore and incorporate into yours.  
Now that you have a list of things to do in order to book more wedding clients for your photography business, let's keep this conversation going! Be sure to read this piece with tips about how to get more wedding leads and then get ready to respond to those inquiries. 
*WeddingPro and the materials and information it contains are not intended to, and do not constitute, financial or tax advice and should not be used as such. You should always consult with your financial and tax advisors about your specific circumstances. This information contained herein is not necessarily exhaustive, complete, accurate or up to date and we undertake no responsibility to update. In addition, we do not take responsibility for information contained in any external links, over which we have no control.
Photo Credit: Allie Marion Photography