How to Make the Most of Engagement Season
By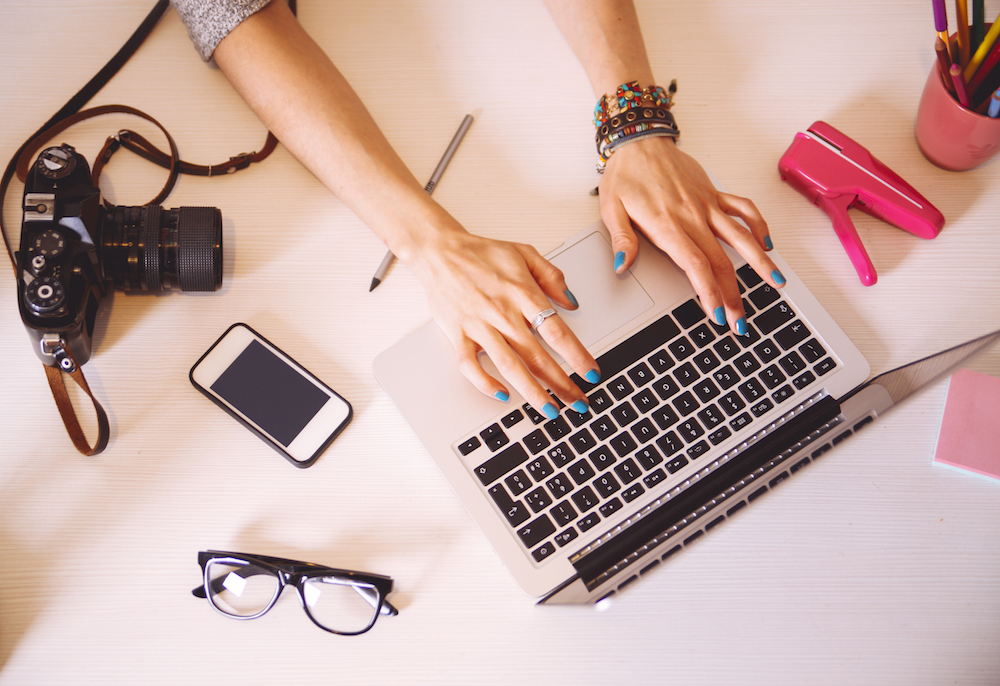 While other business owners may delight in the pre-holiday or back-to-school shopping seasons, the undisputed champ of sales for wedding professionals is engagement season. About 40% of couples who will be engaged in the next 12 months will do so between November and February.
These quick best practices will help you maximize this crucial time and set yourself up for a productive wedding season.
Freshen up your online presence
Couples these days are accustomed to shopping for services online, so it's uber-important to put your best foot forward across the Web. That includes your website, social media, storefront and even your email signature. Be sure your branding is consistent throughout and that you make it as easy as possible to contact you. Don't force couples to hunt for your email or social networks—be sure this is on the very first page of your website. Have a couple of friends put fresh eyes on your sites and social media to be sure you don't have any broken links, confusing wording or blurry images.
Audit your social
While we're on the subject, now isn't the time to neglect your social media accounts! Couples will often use your social media to not only see some of your most recent work, but also get a feel for your personality. They're looking for partners on their wedding day, not just someone to come in, provide a service and leave. With that said, don't be a robot on social. Share your best photos, but also share what drew you to the couple, what you loved about the day or why that particular photo is one of your favorites. Be sure to get permission from couples to share and tag them (as well as the rest of the vendor team) if they're also on social media.
Keep your calendar up-to-date
As couples are reaching out to you for consultations, they'll want to know that you're available for their wedding date and location. Take a few minutes to fill in your calendar with as many details as you can about your upcoming wedding season, including building in time for site visits, travel and administrative tasks as needed. While it's great to be busy, you don't want to lose business because you've incorrectly estimated the time commitment for future clients.
Consider an auto-email feature
In a rapid response world, sometimes 24 to 48 hours just won't do. As couples fill out your contact form during engagement season, it might be best to automate an email that instantly responds. Beyond showing that you're responsive right away, use this email to smartly promote your social channels, work that you're most proud of or even an awesome piece of wedding planning content you really love. Give it some personality, but be sure it's short, sweet and helping you meet your business goals.
Prove your credibility
It's one thing for you to say you're amazing, efficient and easy to work with, but it's a whole other thing for someone else to say it. That's why so many couples rely on business reviews before contacting potential wedding professionals. Make it a goal to amass at least five additional reviews from couples and other professionals you've recently worked with this engagement season. Don't be shy about asking for them—newlyweds love to talk about their wedding and you were an important part of why it was so special!
Nail your first impression
Once you've set up a time to meet with a potential client, the real work of engagement season begins. Chances are, the couple's had a chance to peruse your social media, your website and your storefront, so return the favor by learning a little about the couple as well. Check out their social media profiles if you can, and look into any information they may have included in their emails to you—the type of wedding they'd like, what they enjoyed about your work, their venue, etc. Be prepared to discuss the latest wedding trends in your industry and show a curated collection of your recent projects. So, if you know the couple will be wed at a fancy downtown hotel, don't show up with a portfolio full of barn weddings you've done and vice versa.
Let's grow your business together!
Start advertising on The Knot and WeddingWire, the top two wedding planning platforms.