How to Promote Your Wedding Photography Business
By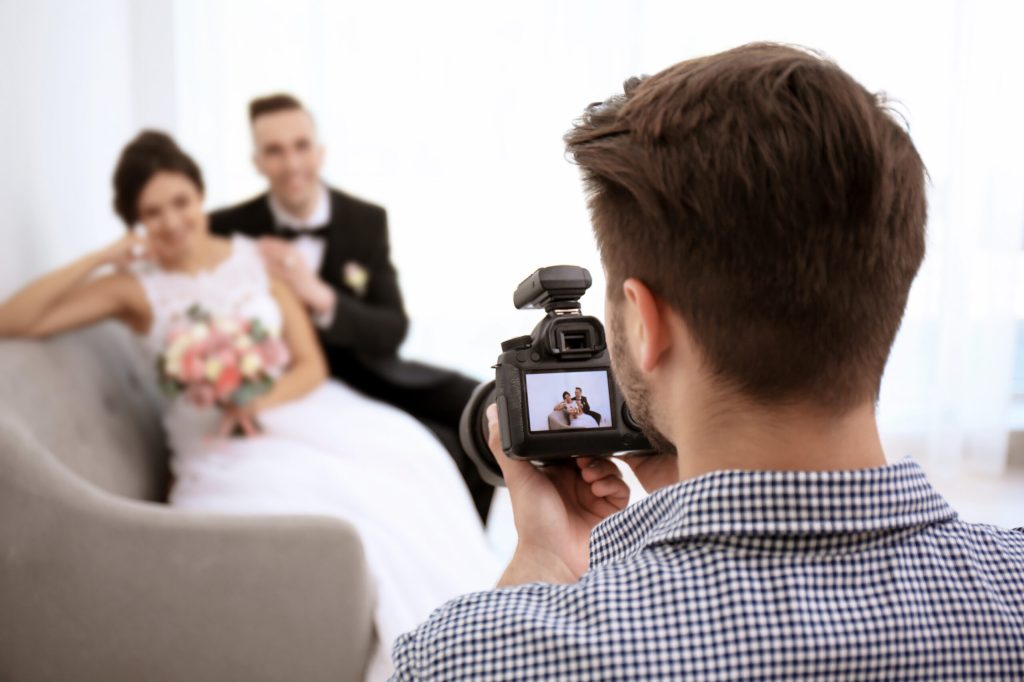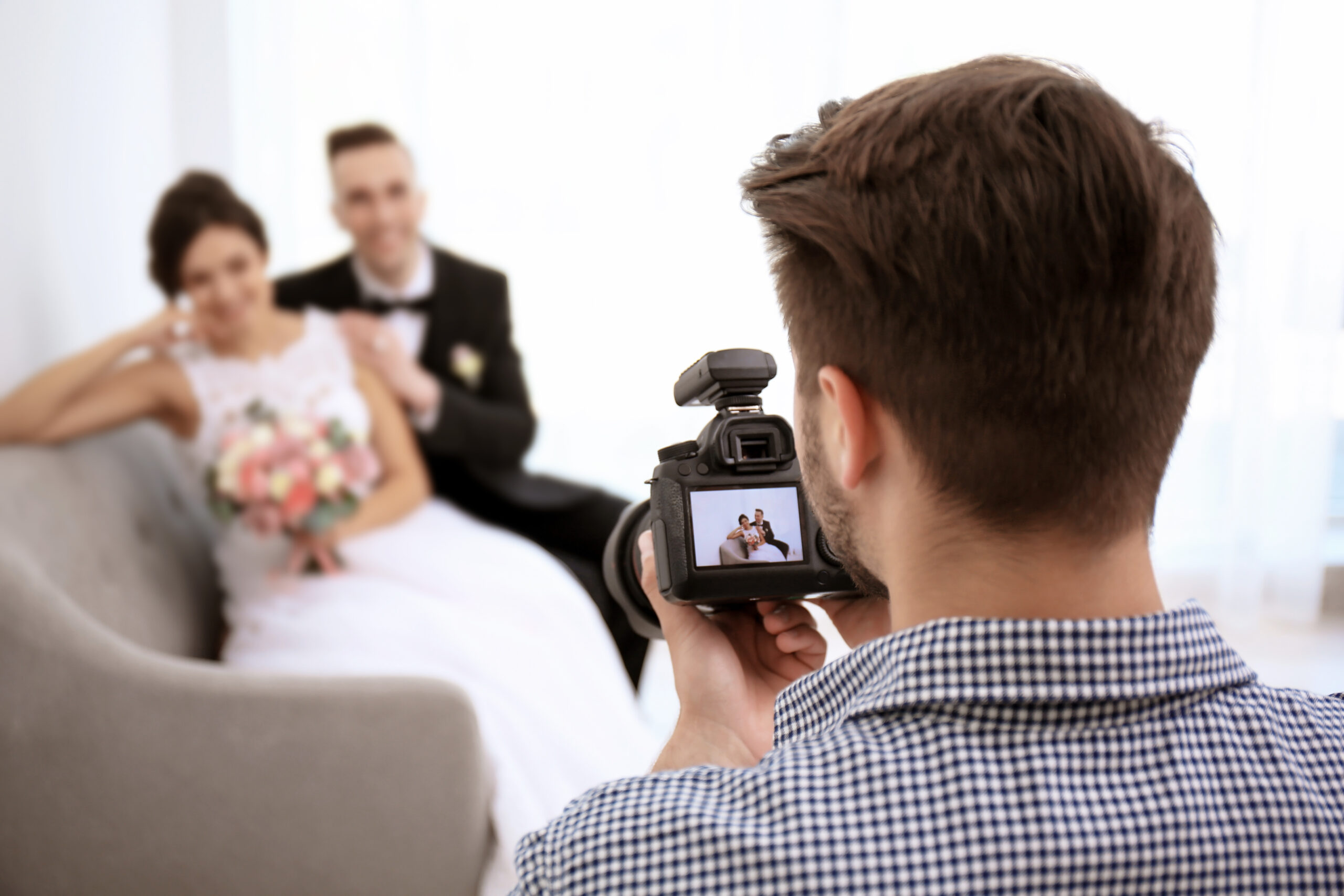 When it comes to growing your wedding photography business, it can be difficult to know which marketing and advertising decisions you should make in order to reach your goals in a sustainable way. There are a lot of marketing channels you can take advantage of, after all, and they all achieved different things. Some will help you build your brand, others will showcase your expertise, and a few are meant to help you get in front of inquiring couples—which is exactly what you're trying to do. So today, we're going to teach you how to promote your wedding photography business by helping you prioritize your marketing objectives so can create an effective plan that ends with more booked clients. 
If you've been wondering how to promote your wedding photography business, keep reading!
Submit wedding photos to a magazine
One way to promote your photography business is to submit your photos to a wedding magazine for the chance of them getting published. Wedding magazines, like The Knot Magazine, are a great way to get exposure in a wider market, and they can pull in a lot of interest from people looking to hire a talented photographer. 
To get into the publishing space, research the publications you want to go after to see what their overall style is. Then, go through all your recent photos and find a few that will fit into that style. Another thing you should consider doing is to have a few stories in mind that will help contextualize the photos from the editor's perspective. That way, you can make sure they understand your overall vision and you can easily explain why a certain shot belongs in their magazine.
Pro Tip: Interested in submitting your photos to The Knot Magazine? Read through these tips to learn how!
Find the right advertising channels for your business
Like a lot of aspects of your business, timing matters when it comes to moving your business forward. Because you're not just trying to get in front of any couple at any point in their relationship; rather, you need to get in front of engaged couples when they are researching and ready to hire a photographer. That means the broader, brand building channels you might be using to market your business in other ways aren't the right ones for the job—you need to use one that threads the needle and puts you in front of inquiring minds as they are actively searching for the best wedding photographer in their area.
When you advertise with The Knot and WeddingWire, your business gets put in front of couples at exactly the right time. Millions of couples come to The Knot and WeddingWire every year because they know it is where they will find the best wedding pros and having a Storefront means that we can put your business in front of those engaged couples at just the right time in their planning journey—when they have every intention of hitting inquire.
Pro-tip: Learn more about how advertising with The Knot and WeddingWire can help you get found by couples.
Participate in a styled shoot
Styled shoots are a great way to connect with pros in your area, but they are also a great tactic you can use to great in front of more couples. Think about it–every pro you partner with for the shoot will have their own client base that will likely be on the search for a photographer in your area. So, with a styled shoot, you have the potential to add these couples to your own audience pool. 
Use SEO to your advantage
When considering how to promote your wedding photography business, it's important that you're being seen by couples who will engage with your content. And this can be hard for a lot of photographers because they often use (read: rely on) just one marketing channel. Doing so leaves you at the mercy of algorithms and feeling like you need to constantly be creating content—all in the hopes that you'll find the magic formula and will be discovered by new people at the pace you need. The thing is, putting all your eggs in one proverbial basket isn't the best strategy. But, when you expand your reach outward by using a few different tactics, you'll be able to get in front of more couples while also moving your business forward. 
We've talked a lot about SEO (search engine optimization) because it is one of the ways you can continually expand your reach on the internet. And, while you can (and should) work to optimize the pages of your website, you can also take advantage of the SEO boost you get with a Storefront on The Knot and WeddingWire. We invest heavily in search to reach couples everywhere they're wedding planning and this is all to maximize the reach and effectiveness of your advertising spend. Our built-in SEO and audience retargeting power mean that we reach couples early in their engagement and keep them coming back to your Storefronts throughout every step of the planning process.
Pro Tip: Is SEO new to you? Don't worry–here's an article that goes into everything you need to know about SEO and how you can use it to your advantage!
Ask your clients for reviews
Social proof is a pillar of any marketing plan for a reason—your potential clients want to know what it is like working with you. It's why millions of couples read reviews on The Knot and WeddingWire every year and it's why having a process to ask your couples for reviews is an important part of how you market your wedding photography business. And between the ways we make it easy to have your reviews displayed on your website to create continuity to how your reviews give couples the impression they need and the details they want about your services, this marketing tactic is more than worth your while.
When you want to book more wedding clients, investing in advertising is a smart way to diversify your approach and increase your impact. Your first step? Figure out if advertising on The Knot or WeddingWire is best for you and then reach out to get started!
Photo Credit: New Africa / Shutterstock.com
Let's grow your business together!
Start advertising on The Knot and WeddingWire, the top two wedding planning platforms.