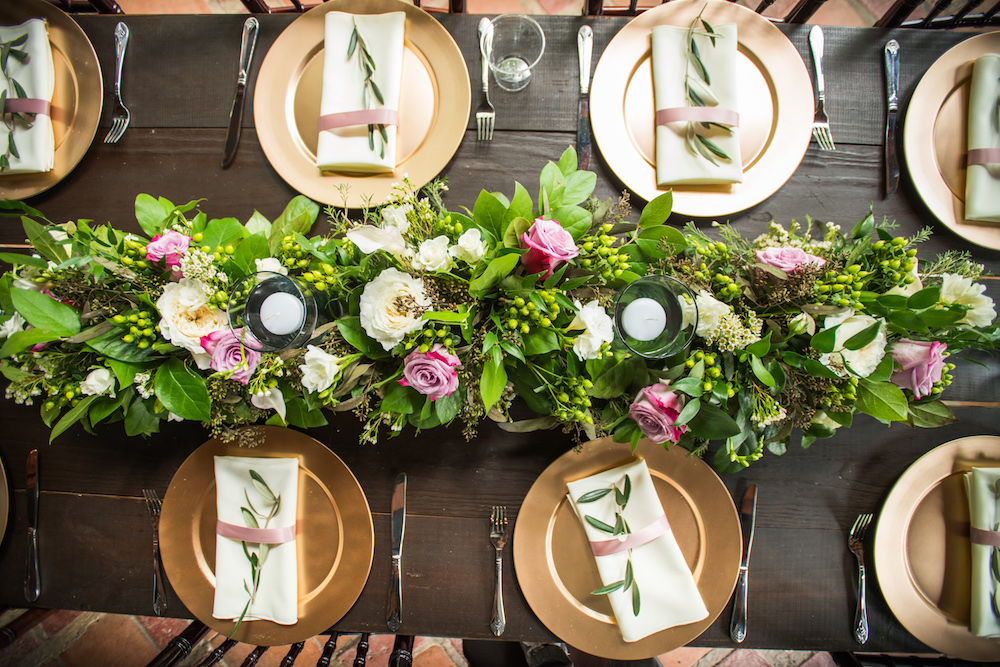 You've been hearing it over and over, engagement season is just around the corner! But what does that mean for you? This is the ideal time of year to strengthen your Storefront, website and communications to stand out to newly engaged couples when they start searching for their wedding team. WeddingPro Educator Alan Berg recently shared his best tips for tuning up these areas to help you connect with more couples in the coming months.
Here are the top four ways that you can take action now and strengthen your website:
Choose images that are aspirational
Using aspirational images is a top tip for Storefront improvements, but it is also equally true for your website. Your goal is to find images that invoke an emotional connection between the couple and your business. A couple's first reaction should be, "Wow, I want to be just like that couple!" Remember: the head has a budget, the heart does not. So find photos that touch their hearts.
Take action:
The key to building an emotional connection with a couple is showing them what they could look like on their big day. Assess your website images and see if you are showcasing happy couples. If you aren't, then change your photos or add in new ones! For some categories this can be difficult, but try to show couples interacting with you or your service.
If your options are limited for this type of photo, feature a mix of photos of ideal couples you have worked with and photos of you or your best work.
Make sure the text matches the aspiration of your photos
When a couple comes to your website, it's because they are coming to learn more about you and the service you provide. If the feeling you portray in the words on your website doesn't match that of your images, it can feel disjointed and may not inspire them to reach out.
Take action:
To match the feeling that couples see when first come to your website, you need to narrate the results and outcomes of what they will receive from you. If you're a photographer, talk about the emotion that your couples feel the first time they see their photos. If you're a caterer, talk about how guests rave for weeks and weeks about your food. Those are the outcomes couples want, so that's what you need to talk about.
Do the "you test." When you use the word "you" on your website you are automatically allowing the couple to visualize themselves working with you. To do this test, go to your current website then on the taskbar click edit, then find, then type the word "you" and hit search. The more times the word "you" pops up, the better! If the current number is low, reread your text and find the appropriate places to insert the word "you". Remember: You want to talk to them about them, because that's who they care about!
Read all of the text on your website out loud. This may seem a little silly, but it's a great way to catch yourself if you are using language that you typically wouldn't with a couple or have outdated information on your site. Question every sentence to make sure that you are describing your business accurately and using language that connects directly with the couple reading it.
Include social proof of your capabilities
Engaged couples want to hear about you and your capabilities, not from you, but from other couples that have experienced what it's like to work with you. The best way to incorporate social proof into your website is by utilizing testimonials and reviews. The more you are able to incorporate these things into your website, the more engaged couples will be able to see the consistency of your work and how other couples felt about working with you.
Take action:
Add a reviews section to your website. Include reviews with specific praise and strong emotional keywords. Make sure this is an actual part of your website and not a widget. Those keywords are great for your SEO!
Choose the best reviews to feature on your website. You should still provide a link to your storefront where they can read through all of your reviews, but on your website you should highlight the reviews that reflect your ideal client and convey how much you care about your clients.
Create specific calls-to-action
Once you have an interested couple on your website, your biggest mistake would be to leave them wondering what to do next! Just as you'll guide them through the wedding planning process with your business, guide them through your website with very specific and straightforward calls-to-action.
Take action:
First, if you don't currently have any calls-to-action on your website think about the specific actions you want a couple to take. Do you want them to call you? Reach out via email? Read your reviews? Look through your photos? Each page will probably have a specific action tied to it. Make sure to think these through to ensure they are clear and not misleading.
Once you've determined a strong call-to-action, incorporate it into each page! Whenever possible, create the call-to-action as a button rather than a "click here" in text or an arrow.
Stay tuned over the coming weeks for engagement season tune-up tips about client communication strategies.
Photo by Blueflash Photography