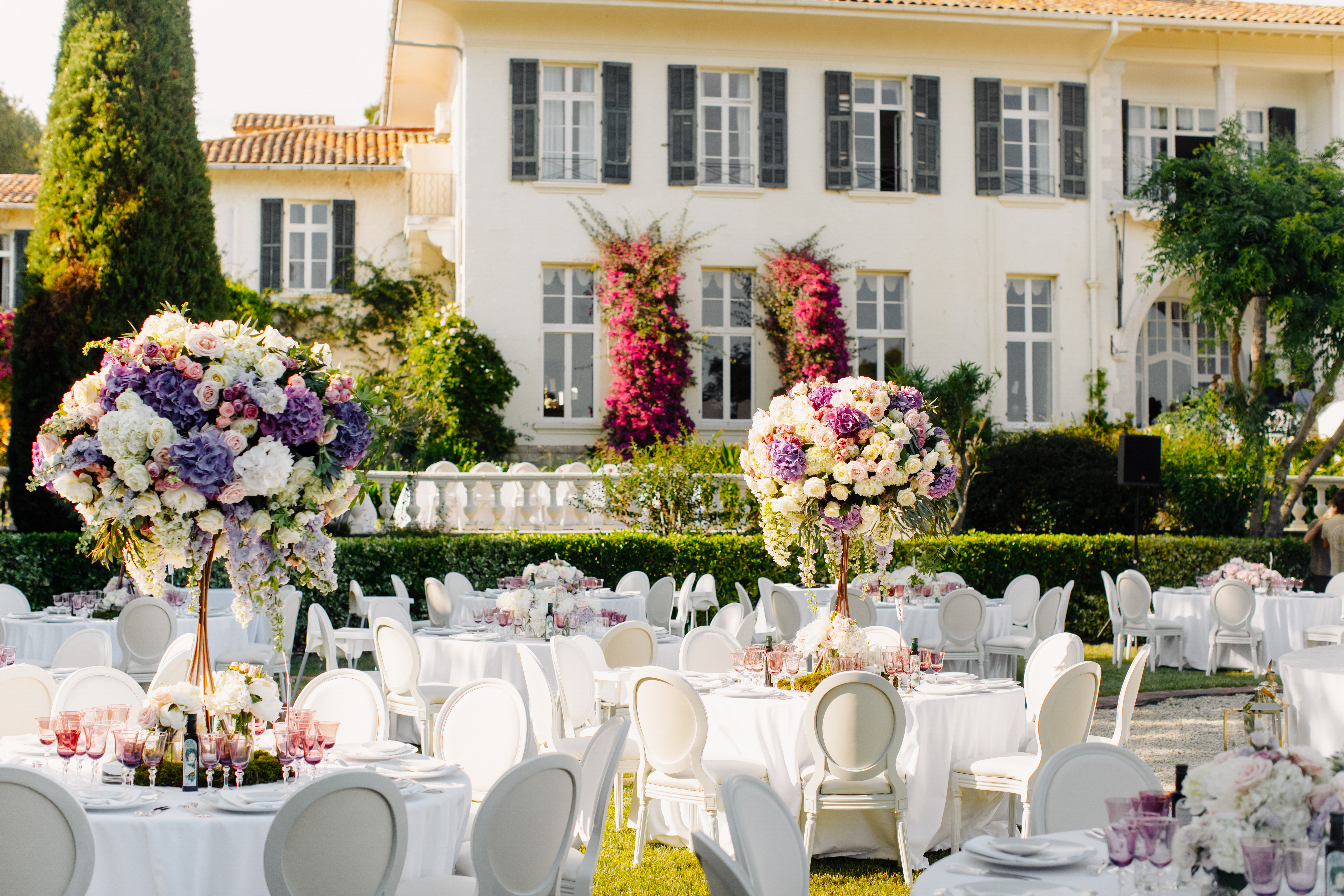 How to run a successful wedding venue
It's one thing to start a wedding venue. It's another to manage it and run a successful wedding one. Because, after you've accomplished everything on your incredibly long list of to do's, the hard part starts. From getting leads and turning them into booked weddings to building a community and leaning on them for help (because this work is hard!), there are more than a few things you want to make sure you do… and don't. So we asked two experienced wedding venue owners to share their biggest tips with you—so you can do a great job of managing yours. Read on to hear what Ian Ramirez of Madera Estates and Tom Chelednik (formerly of The Treasury Collection) have to say.
Ian's biggest do: Set boundaries with your clients:
"It's likely you have hosted multiple weddings and events at your venue, and chances are, you have experienced clients that have pushed the envelope on either what is allowed at your venue or what is within your scope of work. If you'd like to minimize how often this happens, now is the time to establish best practices in setting boundaries for your clients.
Why is setting boundaries so important? Whether it is honoring your business hours and identifying preferred communication methods or recognizing when a request is beyond your scope of work and tactfully saying "No," setting boundaries with your clients at your wedding venue is not only crucial to managing your clients' overall experience and expectations but your own sanity as a business owner."
Pro-tip: Need a nudge when it comes to boundaries? Then be sure to catch this webinar replay with Jasmine Smith that's all about setting boundaries for your wedding business.
Ian's biggest don't: Forgetting about the power of community 
"As a venue owner and entrepreneur in the wedding and event industry, the tasks and responsibilities can be overwhelming. When you are in a bind or need additional resources or are seeking to find a solution to a dilemma, there is a network of other venues, vendors, and industry professionals available to help you. Don't neglect the power of community and forget about the powerful resources available to you.
Attend networking events and build relationships with vendors and other venues in your area. There is a high probability that they have shared the same struggles and can offer some insight on potential solutions. Continue your self-development and education by attending conferences or online courses—I love that WeddingPro offers webinars on topics from sales and marketing to management systems and setting boundaries!"
Pro-tip: In the moments you need to lean on your community, these tips can help you ask for help from them.
Tom's biggest do: Follow the money
"All successful wedding venues strive to provide exceptional customer service and a seamless, beautiful wedding day for their couples. However, you can only offer that service if you have bookings. Many venue owners/operators fall in love with the idea of weddings and do not approach it as a business right from the start. So, my biggest piece of advice is to follow the money. This means, for every decision you make about your venue, simply ask yourself, "Does this decision/expenditure encourage couples to book their wedding at my venue, or does it set me apart from my competitors to encourage them to book at my venue?"
For example, you have $10,000 towards an item of capital expenditure for next quarter; what could you choose to invest that money in?
Currently, couples are renting chairs; you can buy chairs for your venue

The front entrance needs re-landscaped
All three examples are important but follow the money! By following the money, it might make sense to spend it on buying chairs for your venue because couples will not have to go through the process of renting chairs, and you can increase the cost of the venue fee because the chairs are included. Within a year, you would be making money on the money you invested in chairs.  
The landscaping is important because first impressions are everything, and you will need to budget for that; however, the more immediate need could be the chairs because they will quickly bring you a great return on investment.  When you realize that return on investment, you can invest in nicer landscaping and office furniture." 
Pro-tip: Is it time for you to start investing in advertising? Learn more about why The Knot and WeddingWire are the best advertising platforms for wedding venues!
Tom's biggest don't: Forgetting to use even simple technology on your tours
"You work hard to get each of your leads and turn it into a tour! You paid for the lead by advertising with The Knot and WeddingWire! Now it is up to you to get that couple booked. You can improve your chances of booking after the tour by sharing photos of how you can help couples achieve their dream wedding.   
Take a photo from five different vantage points in your venue during every wedding. Your venue looks different for each wedding based on colors, setup, lighting, decor, etc., and a photo will help you sell the venue rather than you trying to verbalize your couples' vision. Your tours will become more interactive with a two-way conversation about the pictures. I like to organize the photos on an iPad, and when on the tour, show the couple what the wedding looked like from each of the five vantage points. 
  You can take it further and categorize the photos by theme, color, or guest count. You can even show a quick 20-second video of some action on the dance floor or something unique that happened at a wedding. Venues that I have worked with have shown a 50% increase in tours to booking by simply implementing this practice!"
We hope Ian and Tom's advice helps you feel more confident about managing your wedding venue and building it into a truly successful business! Ready to explore advertising more? Learn more about how The Treasury Collection used The Knot and WeddingWire to turn leads into booked weddings!