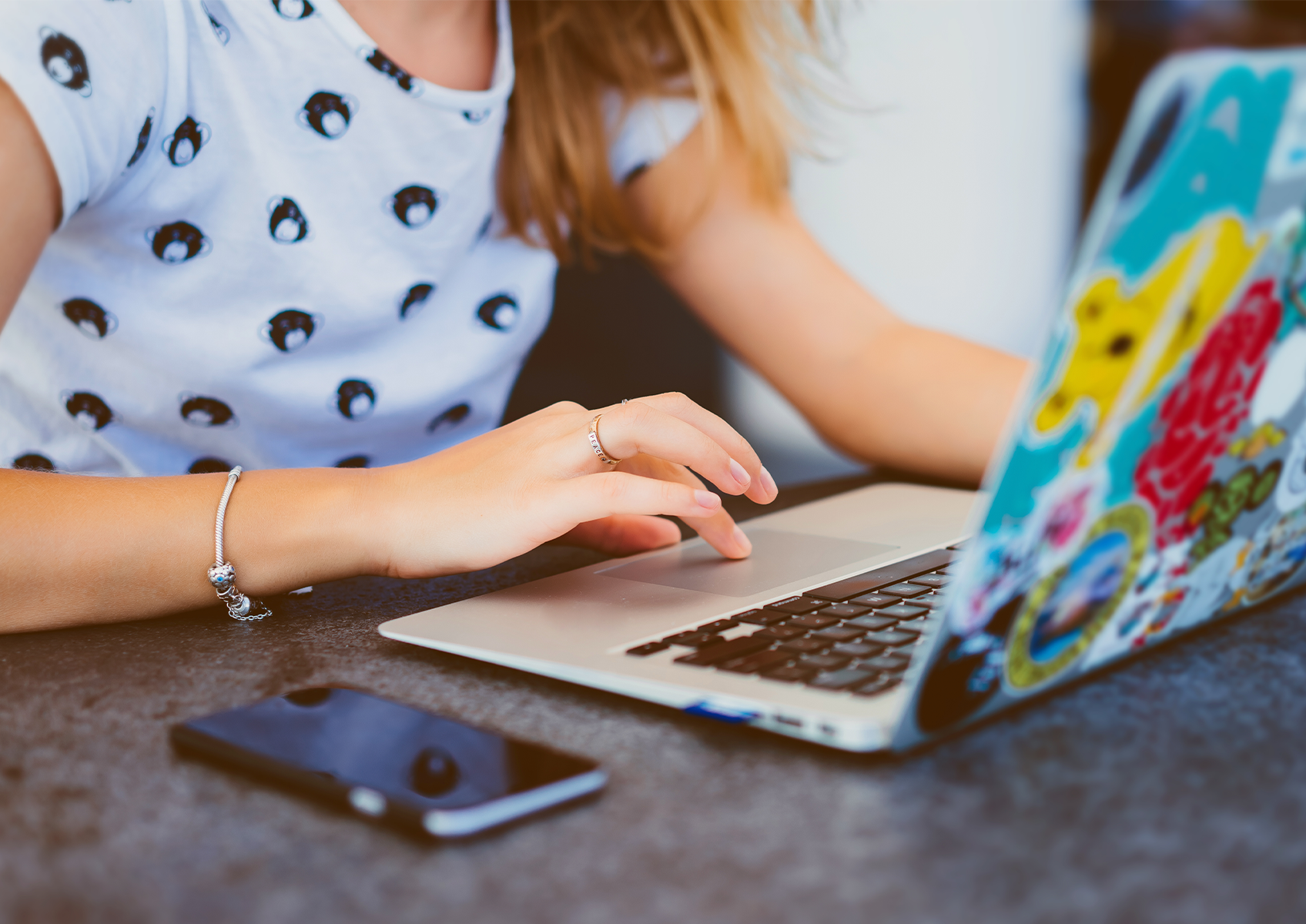 When you're always on the go or trying to prioritize replying to all of the emails in your inbox, it can feel like you really don't have much time for anything other than taking care of the couples you're planning weddings with. The thing is, when you run a wedding business, it is just as important to constantly be thinking about the couples you haven't booked yet as it is the ones you have. So, regardless of how many walk-throughs, mockups or design meetings you have on your calendar, you need to find the time to market your business in order to connect with the next batch of weddings that are sure to keep you busy. And today, we wanted to share a piece that you can read now (or save for later) in order to expedite your next marketing push. Keep scrolling and bookmark this page with 12 marketing ideas to help you promote your wedding business with ease.
1. Blogging 
When it comes to one of the most accessible and foundational marketing tactics out there, blogging is it—even if you aren't the biggest fan of writing. Because, when it comes to almost any digital marketing strategy, you need to have written content that positions you as the expert. From 3 Reasons to Hire a Wedding Planner and How Many Hours Should You Book Your Wedding Photographer For to Outdoor Wedding Trends, you already have so much knowledge about what it takes to plan a wedding and housing it on your blog is a great way to complement what you've shared on your Storefronts.
Pro-tip: For those of you who are strong writers, think about contributing guest blogs to your friends' websites. This is a win-win because you get to put your brand in front of a new audience and they get fresh content on their website. 
2. Advertise on The Knot and WeddingWire
Speaking of Storefronts, advertising on The Knot and WeddingWire is another foundational marketing channel for wedding pros across the country. The great thing about this promotion idea is that it doesn't require your constant attention; rather, you work with the team here at WeddingPro in order to set up your wedding business listing and the only thing left for you to do is update it with your newest weddings and ask your couples to leave reviews.
3. Social media
Social media can be overwhelming for a lot of wedding pros and that's probably because there are so many options: Facebook, Instagram, TikTok, posts, Reels, lives, groups…the list goes on and on. But, instead of trying to be consistent on them all (and likely never feeling like you are doing a great job), the key is to pick the platforms and type of content you can regularly create and share.
4. Client reviews 
We talk about client reviews quite a bit and for good reason—using your couples' actual words to attract future business is a great marketing idea. And, in addition to asking your couples to leave you a review on your Storefronts after their wedding, it's also a good idea to sit down and conduct interviews with your best (and most challenging) clients to understand what attracted them to you as well as what you can improve upon.
5. Podcasts
Don't like writing or being on camera? Then podcasts are a great promotion idea for you. Whether you decide to start one yourself or pitch to be a guest on an established one, podcasts are a great way to market your wedding business to a larger audience than your own.
6. Open houses 
Not every wedding pro has a physical space but, if you are wondering about how to promote a wedding venue, planning open houses is a way to have potential clients and vendor partners experience your business through something other than a screen. 
Pro-tip: Adding a virtual tour to your Storefronts, website or Instagram Story highlights is a must for anyone who has a physical space.
7. Submissions 
Both The Knot and WeddingWire are the go-to resource for wedding inspiration and planning advice so, if you are looking for a way to put your wedding business in front of newly engaged couples, regularly submitting your best weddings for publication should be in your marketing plan. Want to learn more about what our publication teams are looking for and when? Be sure to check out this article for details. 
8. Styled shoots
One of the challenges of marketing your wedding business is having photo content that speaks to the type of client you want to book (as opposed to maybe the couples you are currently booking). And, when it comes to making sure you have what you need to attract couples with your ideal style, budget, etc., planning a styled shoot is a great way to get the visual content you need.
9. SEO
Just as blogging is a foundational marketing tactic, so is SEO. When done correctly (and practiced consistently), Search Engine Optimization helps you get found by potential couples on the internet—and having a Storefront on The Knot and WeddingWire can help boost your rankings for certain search terms. That's because our marketplaces are large and established websites that already show up in over 4 million keyword searches, so having a digital connection to them is as smart a marketing idea as it is easy.
10. Preferred lists
After you've established relationships with other wedding pros in your market, including each other on your preferred lists is a collaborative way to build your business. If you are just starting your wedding business and are excited about this promotion idea, be patient and invest in your relationships first—that is key to earning a spot on any list.
11. Networking events
Speaking of relationships, attending networking events is a fun and effective way to grow your referral network. Whether it's a virtual event or happening in person, meeting other wedding pros to introduce yourself and your services can help you reach your goals.
12. Strategic gifting 
Staying top of mind with past clients and professional partners can be the difference between receiving a referral and not. So, when it comes to keeping in touch, an occasional gift or handwritten note is a marketing idea you want to add to your list.
There you have it— a dozen marketing ideas for you to use in order to grow your wedding business. Now that you have what you need to get your wheels turning, think about putting together a marketing plan as your next step.
Photo Credit: Sergey Causelove/Shutterstock.com