Preparing Your Business for 2020 Wedding Trends
By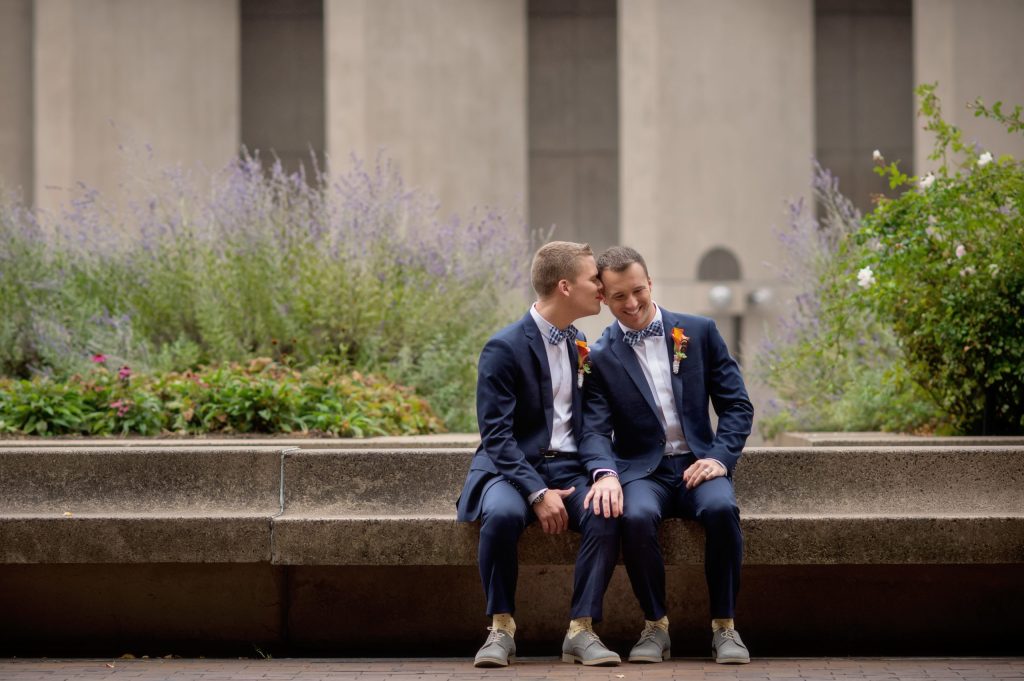 Can you believe it's almost 2020!? This year seemed to go by so quickly, one moment we're planning out the 2019 WeddingPro webinars and the next we are wrapping up our last webinar of the year with Jeffra Trumpower,  Senior Director of Creative Marketing for The Knot Worldwide. During our chat with Jeffra, we learned about some pretty sweet new trends that are popping up for the 2020 wedding season.  Remember that keeping a close eye on upcoming wedding trends can ultimately play a very big role in how you will prepare for all of those epic 2020 couples that are about to come your way.  
After each webinar, we carve out some time for a Q&A session which helps those watching live ask specific questions that pertain to their business. We love giving everyone more time to dive a little deeper into the topic with our guest. Be sure to grab a pen and paper, because we've got some live viewer questions from the webinar Q&A session that will help get you going in the right direction as you start planning for the 2020 wedding season! 
Question: As a venue, we are creating theme packages and we are hoping to appeal to everyone. What are the top themes for 2020?
WeddingPro Answer: Couples are certainly making each aspect of the wedding uniquely their own. Creating packages with an a la carte feel might allow your clients to put their own unique touch on their wedding day. With so many wonderful new 2020 wedding trends, you can potentially offer your clients a package that feels incredibly personalized, but still within their budget. You could also try providing a base package that will lend way to the couple selecting a la carte items to ultimately create a wedding day vibe that they and their guests can connect with personally. 

Pro Tips:
A more inclusive menu allows the client to cater to the needs of their guests and traditions.

Getting ready rooms that feel comfortable for all to use. 

Reception table remix with winding tables—multiple tables pushed together to create a design.

After party snacks (see more info about this below)
Question: What is color blocking? 
WeddingPro Answer: Color blocking is a huge trend this year in both fashion and wedding design. Color blocking simply means that you pair two or three totally different colors together to make a bold statement.  Couples are having a blast selecting colors that reflect their traditions, personalities and their relationship. 
Question: What are the wedding fashion trends you are seeing?
WeddingPro Answer: Absolutely, there are several new trends coming for 2020 that are truly spectacular. The black tux is taking a backseat to the elegant feel of navy blue, teal and cobalt hued jackets! As for dresses, we are seeing a real romantic and classic vibe happening.  Make way for big ball gowns, exaggerated sleeves, embellishments and lace! Get ready for bold floral prints, dress alternatives which include comfortable figure-flattering pants, along with puffy sleeves (80's inspired, but a far cry from the sleeves Princess Diana sported on her wedding day) and sparkles! We are certainly seeing a rise in trends that allow the couple to put their own personalized touch into their attire.  
There are a few other wedding trends that are making their way to the actual wedding guest attire too! Think "White Party"… check out this article, "How to Know What to Wear to a Wedding" by The Knot to see the latest in guest attire. 

Question: Are unplugged ceremonies still on trend?
WeddingPro Answer: Unplugged ceremonies are hopefully always going to be a trend. It's a trend that has become increasingly popular over the years, which could include having a sign at the entrance where guests walk in requesting that all cell phones are silenced and cameras are put away until the reception. Some have even had their Wedding Officiant make a special announcement before the wedding ceremony even begins. 
Why are couples requesting an unplugged ceremony?
Because couples want to see the beautiful faces of their guests, not the backs of their phones. Plus it really allows the guest to fully enjoy the ceremony without having to worry about documenting the occasion which is likely already being documented by a wedding pro.

Question: Any new trends for catering? 
WeddingPro Answer: It's all about interactive eats and fusion infused cuisine. These two new trends not only allow the couple to put their own personal spin on what's being served, but it also makes way for a total guest experience! These catering trends are also popping up during the "wedding after parties".  Serving up a menu with mix traditions such as Mexican ravioli, pastrami egg roll, or maybe even a breakfast dumpling helps infuse a very personalized vibe into the wedding day. 

Question: What's up with 90's decor trends?
WeddingPro Answer: From everyday fashion trends to wedding day decor, a 90's vibe is certainly making a big come back… and let's face it, we LOVE IT! The 90's babies are getting married and featuring unique nostalgic elements into their wedding day.  Things like holographic and iridescent stationary elements (think those beloved Lisa Frank stickers!), as well as glow in the dark stars (which every 90's kid had on their ceiling!). With Netflix removing the ever so loved 90's sitcom, Friends, from their line up… these 90's kids want to recreate anything from their past. 
Want even MORE examples of 2020 Trends?
Be sure to check out the 2020 Trend Roundups from The Knot and WeddingWire!
Photographer: Kate McElwee Photography
Let's grow your business together!
Start advertising on The Knot and WeddingWire, the top two wedding planning platforms.