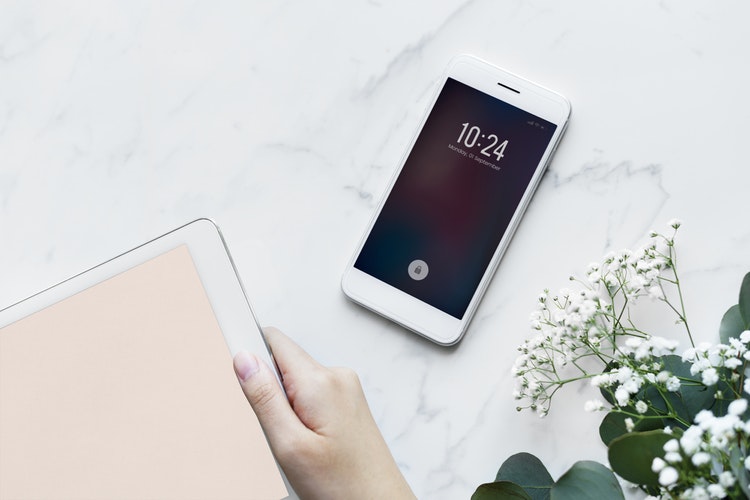 As we know, millennial audiences are heavily invested in social media, spending about 5.5 hours a day on average engaging with social media. For wedding professionals marketing to millennial couples, this means that if your social media pages aren't up to par, you may be missing out on their business. Not sure what they are looking for? We've put together our top social media dos and don'ts to ensure that your business' social media pages are ready for the eyes of your millennial market.
DO'S
Do have (and maintain) social media pages. Seems simple enough, but there are still many wedding professionals out there without a social media presence! When millennial couples are beginning their initial wedding vendor search, they will look to your social media pages for a first pass impression. These pages help them visually gauge the quality of services that your business can offer. Without that visual aid, not only do you run the risk of looking outdated, they may pass you by altogether. So if you are currently missing from the social media world, it's time to sign up!
Do prioritize Facebook and Instagram. These are the two most popular platforms among millennial audiences. While there are many other platforms to choose from, millennials truly value your presence on these two. Aim to use these platforms as regularly as possible, post only your strongest content and engage with your audience frequently through the comments. If you do those three things on each platform, your brand awareness will see positive impact and millennials are sure to be impressed with what they see.
Do favor quality over quantity. While you might use another platform, like your website, to feature all of your content, you should be incredibly selective of what you post to Facebook and Instagram. Instagram in particular should be the "trophy case" for your best and most recent visual content. Many businesses make the mistake of trying to upload too regularly or post without a direction, that they often lose sight of the quality of the content they are posting. While you should aim to post frequently, if your content isn't strong and visually pleasing, it's not going to impress millennials. Additionally, over posting is just as unimpressive as posting lackluster content. We suggest posting no more than twice a day and no less than once a week to keep your followers and prospective clients hooked.
Do utilize Instagram stories. We weren't kidding when we said to focus on Instagram! Instagram's story feature is a great way to engage potential clients in a more casual way by sharing what you are doing on the job or behind-the-scenes. This feature also allows you to stay active without always spending the time required to curate the beautiful, consistent flow of visual content on your Instagram feed. Since Instagram stories are only viewable for 24 hours, you don't have to worry as much about posting "perfect" content. Use stories as a way to build an emotional connection with your potential clients; millennial couples will love to see your genuine personality come through and learn more about you.
DON'TS
Don't focus on YouTube, Twitter or Blogs. We can't stress Facebook and Instagram enough. They are where you want to spend most of your time because they have the best payout and visibility. YouTube and Twitter are great social media sites, but connecting with potential clients on these platforms is not as easy. Twitter is best for communicating with other businesses, or for B2B communication, and YouTube probably won't be needed unless you are a videographer or produce a ton of video content. Blogs can also be a great way to show off your personality and share more about your business, but producing blog content can also be a major time commitment. Unless you are prepared to dedicate a lot of time to writing frequent blog posts, blogs can be nixed, too, in favor of maintaining your social media presence.
Don't show just the end shots. The majority of photos uploaded are of beautiful end products: the finished floral centerpieces, the intricately constructed updo or the frosted cake. End shots are great to see, but sometimes upload after upload of beautiful end shots leaves us wanting more. Think about it: how many end shots like this do you see when you scroll through your feed? They are the vast majority of all uploads.
People want to see some grit, too! For the same reason we mentioned Instagram stories, millennial couples want to see behind the scenes. Even though these action or behind the scenes shots aren't typically "polished", there is still a way to make them look visually appealing. If you are building a bouquet, take a photo of your table with your supplies, tools and loose florals. These shots might require some staging, but couples love these posts because it shows your expertise and dedication to your craft. More importantly, it shows the sheer amount of work that you put in to get the high quality product that they see in those end shots.
Don't post on Instagram without a direction. Your content should be cohesive and your posts should all build to tell your brand story. Having a direction in mind when you post is integral to maximize your social impact. Think about your brand. Your social media, and especially Instagram, is a highly visual representation of your brand. If you post photos aimlessly, your Instagram's overall feed is going to look scattered and send a confusing message to couples. Try uploading pictures with a similar color palette, similar lighting, or similar subjects and themes. Uploading photos that look similar, despite the "differing" content, is going to help give your feed a cohesive, clean look. Planning ahead can also help you plan out the visual story you are telling; there are some great tools out there like Planoly that can help you plan your Instagram content and preview how it will look in your feed before you post.
Don't post just text to Facebook. Every Facebook post you make should have a piece of content attached to it. Plain text posts on Facebook used to be the norm for the platform, but not in 2018. If you have text to post, attach a photo with it. If you are posting a link, Facebook automatically attaches a thumbnail from the link to add more visuals, but if that thumbnail is plain or broken, attach another photo and remove the thumbnail. From attaching videos to gifs, Facebook posts should never be just plain text! Millennials are a visual generation and you should use every opportunity to showcase your work.
Creating beautiful, cohesive and on-brand social pages take time to build and maintain. Take comfort in knowing that phenomenal Instagram pages don't just happen overnight! Don't be afraid to test and try different types of content to see what works best for your business. Mastering social media might have a bit of a learning curve, but if you keep these steps in mind, you'll be sure to impress those millennial clients. Happy posting!