Social Media Do's and Don'ts
By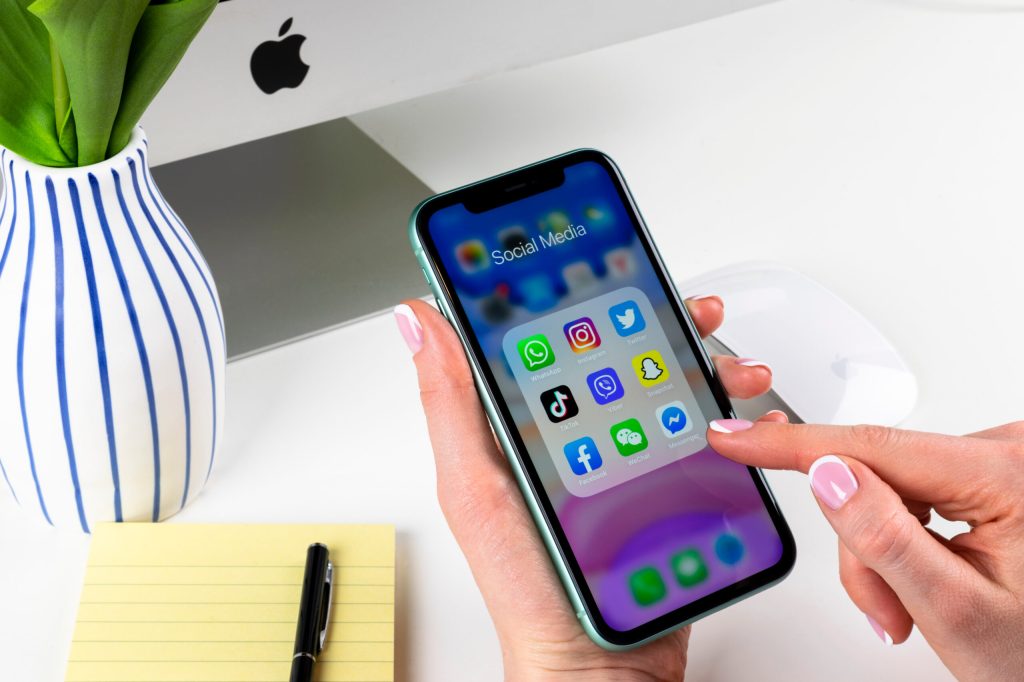 Social media tips
for wedding industry professionals
Coming up with the perfect recipe to market your business on social media takes some trial and error. Between figuring out what type of content resonates best with a particular audience and learning the ins and outs of each platform to staying on top of non-stop updates and creating a routine to regularly schedule posts, the winning combination of all these things is different for everyone. But, even though your social media plan very likely looks different from that of anyone else in the industry, there is one thing they should have in common—that they follow best practices. So today, we wanted to cover the major social media do's and don'ts for wedding business owners. Read on for our top social media tips, wedding social media ideas, and the best practices you need to know about. 
Social media do's and don'ts
Whether you are sitting down to create a formal social media plan for your wedding business or simply want confirmation that you're doing the right thing, knowing the most important social media do's and don'ts will help set you up for success. And, while this list is not exhaustive of everything you should and should not do when marketing your business on social media, it does include the impactful things you can start or stop doing.
Do create a social media plan

that maps out your goals, the platforms you are going to use, the pace at which you will post, the type of content you will focus on creating, and the main hashtags for your business

Don't ignore your analytics because this is where you get the information you need to refine your strategy. Your social media analytics will help you figure out the best days to post as well as what type of content does the best
Do use a social media scheduler to help you easily manage social media and be confident that you are staying consistent
Don't just share one type of content. Not every post should be a photo and don't be afraid to mix things up by using photos, videos, graphics as well as sharing posts, Stories, Reels, TikTok videos, links to your features, and more
Do create content for your ideal client because your social media profiles are an extension of your brand. Your potential clients should see themselves in what you share on social media as well as have a consistent experience across your profile, Storefronts on The Knot and WeddingWire, and website
Don't feel like you have to post every day because it just isn't realistic
Do reply to comments and direct messages because it helps to create trust and boost engagement
Do tag other pros in the caption and photo not just because it is important to give credit on social media, but because it is also a way to strengthen your professional network online
Don't use generic hashtags

because it is hard to stand out when there are millions of posts associated with it. Opt for hashtags that are local to your market or specific to your style of work

Do use stickers and polls

to boost engagement and increase the number of impressions each of your Stories get

Don't forget to use CTAs

because you can't assume that potential clients will do what you want after reading a caption on social media. Whether your call to action tells them to save the post, comment or visit your Storefront, it is always a good idea to be clear in regards to the next step

Do tag the couple

since it can help put your wedding business in front of their friends and family (who might become potential clients)
Pro-tip: Want more social media tips? Be sure to read this piece about how to brand your social media.
Social media for wedding venues
When you own a wedding venue or are responsible for marketing one, you are in the unique position of being almost the first thing newly engaged couples look for as they start to plan their wedding. This means that you not only are "talking" to very excited couples but that what you share might be their first education when it comes to the world of weddings. So, we thought it would be a good idea to specifically talk about social media for wedding venues and share a few ideas that will help both you and your potential couples.
Lean into video content to help you show off your property. You can record quick video tours or your ceremony site, reception space, etc. and save them as Story highlights

Create content that supports the pros on your preferred list by doing mini-features of them

Show your potential couples the amenities of your wedding venue to help them see why you are different from other venues they might be considering 

Help educate newly engaged couples with Stories, posts, Reels, TikTok videos, etc. with the questions you get asked the most and that couples find most helpful in getting answers for early
Ideas for wedding planner social media posts
Wedding planners are also in a unique position when it comes to connecting with couples because you are the product and service rolled into one—and much of what you do doesn't have something tangible you can show off. Because of that, it becomes important to focus a lot of your social media plan on content that helps you demonstrate your value and here are a few ideas for wedding planner social media posts that will help you do just that.
Create Stories, Reels or TikTok videos about the behind the scenes work you do as a part of the planning process 

Planners are often the first ones on site and the last to leave on a wedding day. Film time lapse videos to show what goes into a set up and/or tear down

Share posts with mood boards or design ideas that you'd

like

to do (and that speak to your ideal clients)

Use client reviews to market your business

and show them off in captions, graphics, and as videos if your couples are willing to record them

Use your Story highlights as a mini portfolio that shows off different weddings than what your potential couples are seeing on your Storefronts
Want more marketing tips now that you know the most important do's and don'ts? Add this piece about connecting with newly engaged couples and this one with marketing ideas for wedding businesses to your reading list.
Photo Credit: BigTunaOnline/Shutterstock.com
Let's grow your business together!
Start advertising on The Knot and WeddingWire, the top two wedding planning platforms.