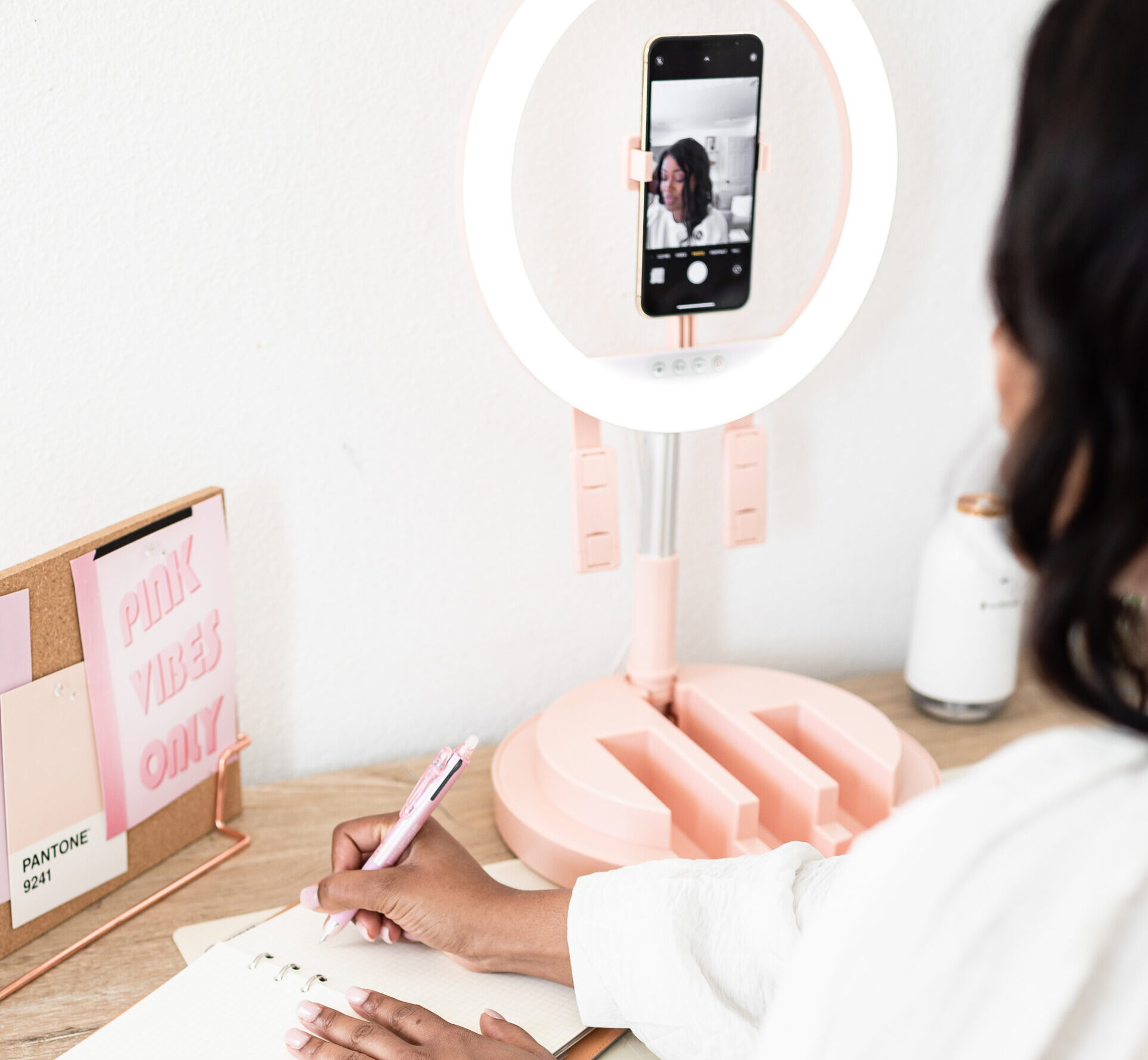 Social media has made it possible for wedding pros to engage with their audience frequently and in real-time, allowing them to build deeper and longer-lasting relationships with clients. Because of this, it's important for every wedding pro to have some sort of presence on at least a couple of platforms. But, if you're a small business owner, it can be hard to dedicate a significant amount of time to everything that goes into creating and posting content. On a good day, you may not even have an hour to spare! 
Even though it can seem next to impossible for you to have a meaningful presence on social media, we're here to tell you that it's not hard as you think. Follow along as we detail quick and actionable tips that will help you ramp up your social media channels and post with confidence.
Creating Content for Social Media
Content is what drives your social media presence, and you need to make sure that it's engaging so your audience will actually want to view and interact with it. The content you create matters, especially to couples who are starting their wedding-planning process. We recently surveyed over 15,000 couples for The Knot Real Weddings Vendor Study, and we found that the majority of couples found their pros through wedding websites, like The Knot and WeddingWire, not social media. But, they are definitely going to check out your feeds to get a better sense of your brand from a day-to-day perspective. So, it's crucial that you put your best foot forward with your content.
Below are some tips you can use when you're creating compelling content for your social media channels.
Be authentic to your brand
When you're coming up with content, remember to be authentic to who you are, what you do and the goals that you have for your business. It's easy to look at another pro's social presence and want to emulate it, but it's important to figure out what you want to say to your audience and do that in your own voice. You'll likely get much more engagement on your posts and your audience will get to know the real you.
Create diverse, yet consistent content
Another thing to consider is to try to create diverse content that will appeal to different members of your audience. Not everyone will respond the same way to a piece of content, but if you diversify what you post, you'll appeal to the widest audience possible. So, mix up your content formats with things like blogs, videos, live broadcasts and photos. But, as you're doing that, be sure that your content themes stay consistently on-brand and relevant to your business so your audience will recognize your work.
Get in front of the camera
Along with posting beautifully curated photos of your work, it's important to get in front of the camera to show off your personality. Couples want to experience the services and products that you can offer, but they also want to get to know the person behind them to get a full picture of what your working relationship would look like. So, don't be afraid to put yourself out there and use your personality to draw engagement.
Share photos of you in action
In this same vein, even though it's important to showcase the services and products you provide for your clients, it's just as important to include yourself in these photos. Think about it–if you post action shots to your feed, you'll be able to give your audience a sneak peek into how you work, which will help cement an image of you in their overall wedding vision. Plus, it's a good way to gain unique content for your portfolio, website, Storefronts and more. 
Create content that ties back to your service offering
Be sure to post content that is relevant to your service offering so you can be a source of inspiration for the couples and pros who follow you. Here are some category-specific ideas that you can use as you're brainstorming content ideas:
Officiants
Tips on writing your vows

A photo of you officiating a wedding

10 questions to ask your officiant before booking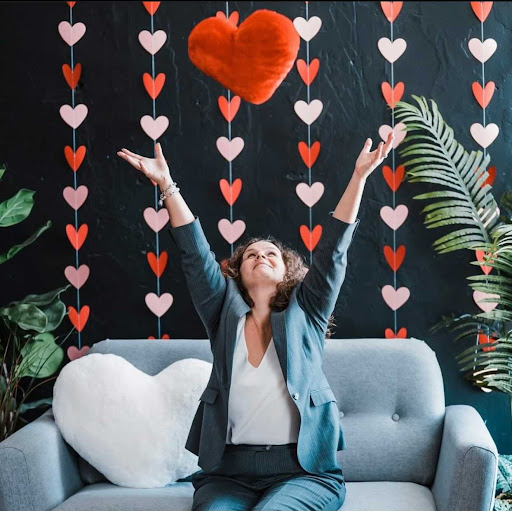 Officiant: @Runtoanelopement
Photographer: @exact_moments_photography
Wedding Planners
A behind-the-scenes look of helping the couple on their wedding day

A post detailing a day in the life of a wedding planner

A guide on how couples can build out their pro team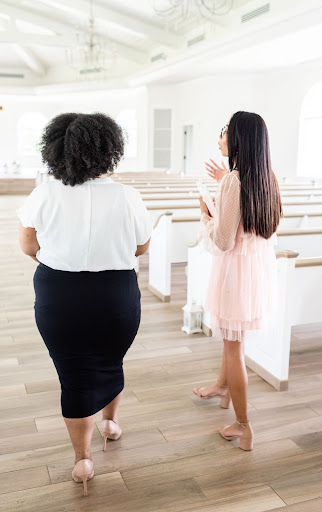 Photo Credit: ColorJoyStock.com
Hair and Makeup Artists
Tutorials on how to achieve trendy makeup looks

A Q&A detailing how you got started in wedding hair and makeup

Top wedding hair and makeup trends for the upcoming wedding season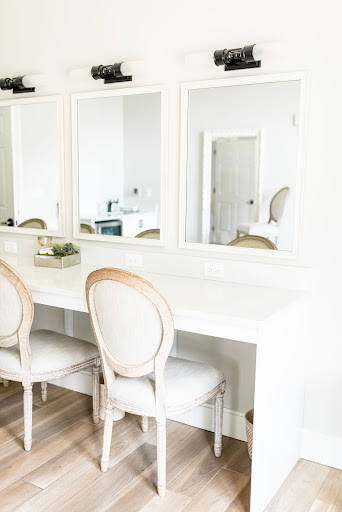 Photo Credit: ColorJoyStock.com
Catering Companies and Bartenders
Your favorite recipes
A shot of the couple eating at their reception
Top 5 cocktail recipes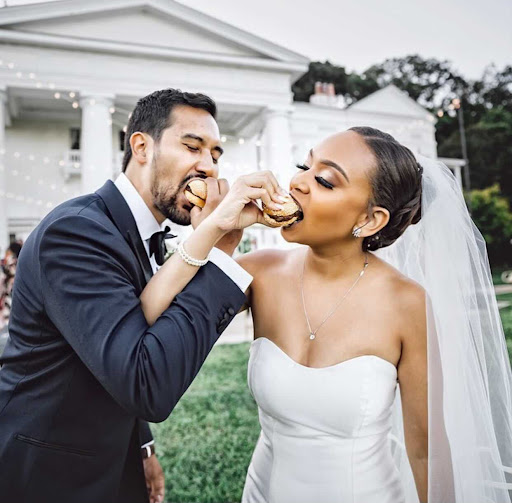 Caterer: @Getplateddc
Photographer: @Carl_elixir_Photography
DJs/Wedding Bands
A peek at your favorite setlists/playlists

A list of must-play songs (this would be a fun Reel or TikTok!)

Shots of you performing at a reception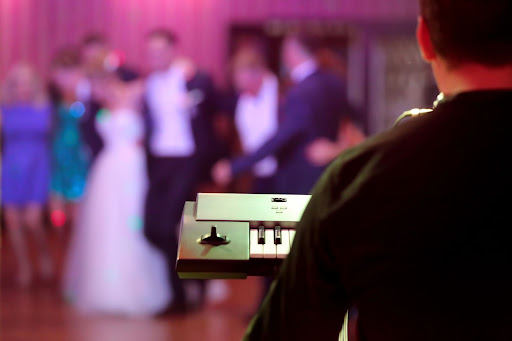 Photo Credit: wideonet / Shutterstock.com
Wedding Cake Designer/Bakery
A day-in-the-life look of owning or working at a bakery

Unique cake designs

Must-knows before your first cake tasting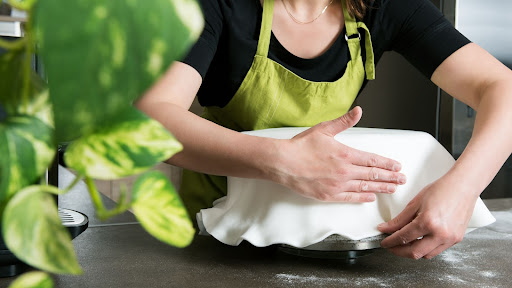 Photo Credit: ABO PHOTOGRAPHY / Shutterstock.com
Wedding Retailers
A detailed look at a fitting

Wedding fashion trends for the upcoming wedding season

Inspiration photos from past couples
Photo Credit: @weddingfashionexpert
Photographers
Unique engagement, elopement or wedding shots

Sneak peeks from your most recent weddings

Your favorite local places for shoots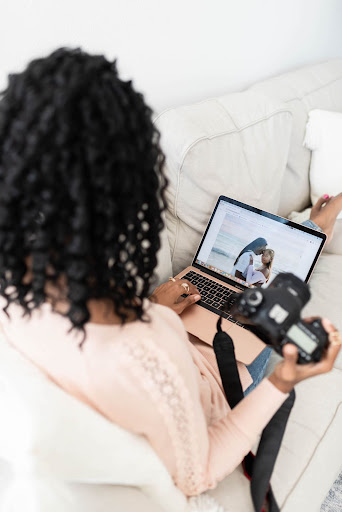 Photo Credit: ColorJoyStock.com
Florists 
Top floral trends for the upcoming wedding season

Tips on keeping bouquets alive for longer

Tips on drying bouquets to ensure they last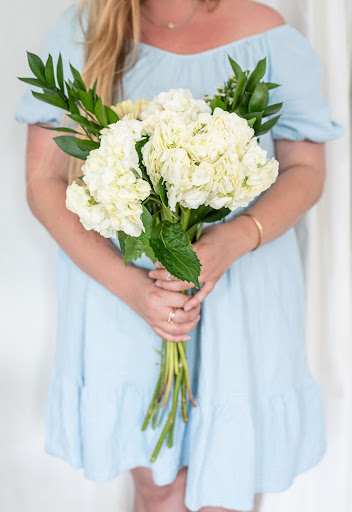 Photo Credit: ColorJoyStock.com
Venues Owners and Operators
Past ceremony and receptions held at the venue

A "tour" highlighting the best spots for photos

Perks or special features that are included in wedding packages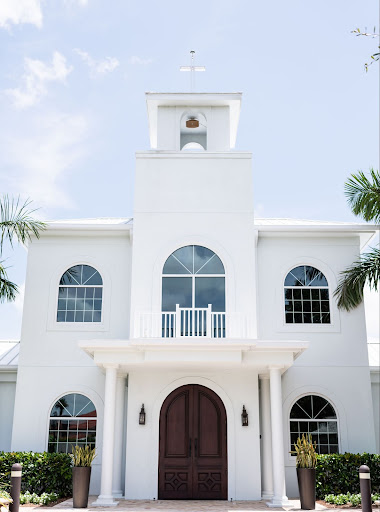 Photo Credit: ColorJoyStock.com
Reuse content whenever possible
If you're reading through this and getting anxious about all the content ideas we've thrown at you–and specifically how long it's going to take to create all of it–we get it. It is a lot. But, because there are so many avenues that your content can go down, there are even more opportunities to reuse it. Don't consider the content you create as single-use–you can reuse your content in a lot of different ways so you won't have to constantly come up with new ideas. Here are some ways you can reuse social content across all of your channels.
Split up your longer-form YouTube videos into short TikToks or Reels

Pull quotes from your blogs or written content, create graphics of them and post to your social media

Put blogs, TikToks and Reels on Pinterest

Repost past content to resurface and refresh engagement

Cross-post your live broadcasts to different platforms

Rework written content and photos for Reels and TikTok and link to the original post
And that's just the tip of the iceberg. Remember–you don't need to spend a ton of time brainstorming and producing content, you just have to find ways to make the most of the content you already have so you can save time whenever you can.
Pro Tip: For even more content ideas, check out our recent virtual chat with Andrea Eppolito, Content Is Key: Creation and Distribution That Converts!
Social media tools that don't cost a cent
Because you don't necessarily have a lot of time to dedicate to social media, the key to actually having a presence without being glued to your phone is using free social media tools to do all the hard work for you. With these tools, you can batch create content by designing, editing and scheduling everything you want to post across all of your platforms. So, instead of spending an hour each day on content production and scheduling, you can dedicate a few hours once a week to create posts, set them up and schedule them, helping to maximize your time. 
Photo editing and design tools
You don't have to rely solely on the filters that are provided by the platforms you're using. Instead, you can use presets, or pre-determined photo editing settings, that will make all of your photos look cohesive. You can also use this software to crop, animate or add text to your images. The best part is that you don't have to be a designer to use any of these tools–they're very easy to use and will give you professional results quickly. Our favorite design tools are Canva, Adobe Cloud Express and Lightroom.
Video editing software
Just like with images, you can use tools to edit and design your videos. So, instead of spending long hours cutting up your raw footage and adding audio to it, you can upload it into software that will do that for you for free. Tools like iMovie, InShot and Capcut are all great tools to start out with.
Scheduling tools
Lastly, one of the biggest ways to save time if you want to build up your social media presence on a time crunch is to schedule your posts instead of uploading them manually. Posting things natively, especially on different platforms that have different posting cadences, can keep you glued to your phone. By using a scheduling tool, you can set everything up to go live whenever you want it to and then devote the time you saved to other things. Tools like Hootsuite, Buffer, Later and Planoly are perfect for this.
How to post on social media
The most relevant social media platforms for wedding pros are Instagram, Facebook, TikTok, Pinterest and Youtube. These platforms are great for sharing visual content that can also be used to educate an audience and encourage engagement. Additionally, couples who are wedding planning are more likely to gravitate towards these platforms for inspiration and initial guidance before they head over to wedding websites, like The Knot and WeddingWire, to actually start researching pros.
Let's dive deeper into each of these platforms and how you can best use them.
Instagram
Instagram is one of the most popular social media platforms for pros because it allows them to share photos of their work and curate a feed that showcases the very best of what they do. Additionally, there are three places for them to post, the main grid, Stories and Reels, and they accomplish different things and appeal to audience members who consume their media in different ways. For example, you can use your grid to post stylized photos, Stories to show real-time snippets of your day and Reels to showcase an entire wedding day from setup to takedown. 
Even though it can seem like these spaces require a lot of work individually, you don't have to post to each of these areas at the same cadence. Here's a basic posting schedule you can stick to so that you and your work will stay fresh. 
Grid- 2-3/week

Stories- 2-3/day

Reels- 1-3/week
Depending on your business and the type of content you want to create, you may need to tweak these numbers, but this is a good starting point.
Facebook
Facebook is a tried and true social media platform that fosters communication and connection. Because of this, you don't necessarily need to post as frequently as you may think in order to get engagement. To give your audience time to react and engage in a meaningful discussion, you only need to post to Facebook 1-2 times a day.
Pinterest
Pinterest is the 3rd most popular search engine on the planet, so it's important that you get your work on there for people to find. Between couples creating boards, clicking through to read blog posts and digging deeper into a specific profile, there are endless possibilities to get your work seen. So, in order to make the most of these opportunities, it's recommended that you post to Pinterest 2-3 times a week.
TikTok
TikTok is the newest social media platform on our list. Even though it's a relatively recent addition to the social landscape, it's made a huge impact when it comes to helping pros interact with newer audiences, specifically Gen-Z. TikTok is a unique platform that allows users to upload short videos that can be used to showcase their work, educate viewers or some combination of the two. It's incredibly fast-paced, so to get the most out of it, it's recommended that you post a TikTok ideally once a day. But, if your schedule doesn't allow that, once a week is a good starting point.
YouTube
YouTube is a great space for pros who specialize in either creating videos or educating their clients or other pros about the wedding industry. So, it's not necessarily a must-have platform for everyone. If you do see value in having a YouTube channel, be sure to post videos that are (ideally) no longer than 8-12 minutes once a month. Alternatively, you can upload bi-weekly videos if you have the content and schedule to do so.
How pros can pair social media with their Storefronts
Social media is a powerful tool that you can use to interact and engage with your audience. It has revolutionized the way pros can visually represent their businesses and build their brands, but when paired with their Storefronts on The Knot and WeddingWire, it can be a great way to aid their advertising efforts. Having a social media presence makes advertising on The Knot and WeddingWire easier because it gives couples a place to see even more examples of pros' work and an opportunity to see how their brand looks on a regular basis. 
So, be sure to boost your social media game by pairing them with your Storefronts. Fill out this form to get started!
Photo Credit: ColourJoyStock.com